The third Sydney Art Month promises a stimulating and varied calendar of events. Involving over 300 artists from Australia and overseas and touching more than 100 galleries across the city, the program seeks to attract art aficionados and casual gallery-goers alike. In the words of Art Month's artistic director Eliza Muldoon "we want people to get excited about contemporary art and to make them feel both welcomed and involved".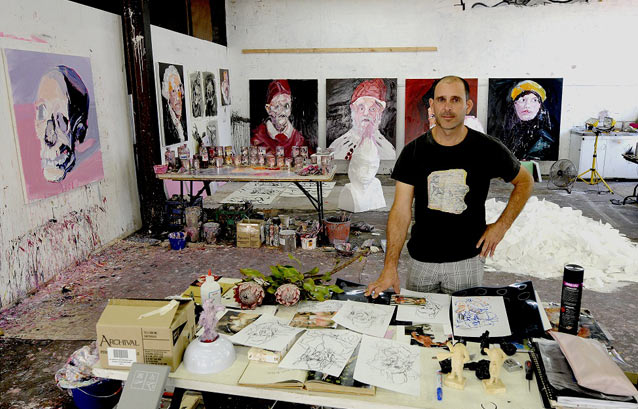 Artist Craig Waddell
A series of 'precinct parties' on Thursday and Friday nights will keep galleries across the eastern suburbs, city and inner-west open after hours, letting you mingle a little art into your evening stroll, before heading to the nearest 'art bar' for music, drinks and performances.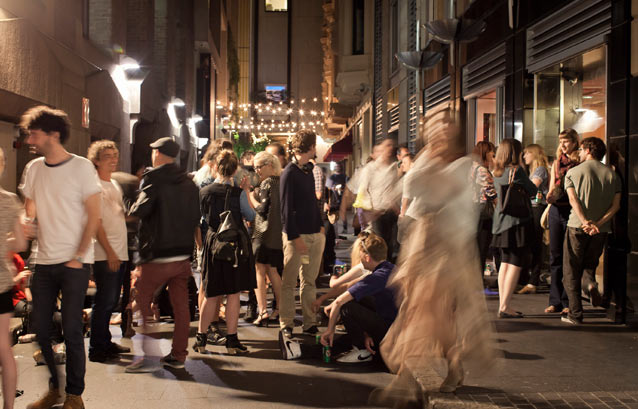 For those that prefer the daylight hours a series of cycling tours offer an opportunity to exercise body and aesthetic sense simultaneously, whereas the 'Art & Food' events entice the tastebuds as well as the eyes.
Here at habitusliving.com we're particularly looking forward to the Stories in Form Group show by talented Australian designers including Henry Wilson (winner of the 2011 Bombay Sapphire Award), Elliat Rich, bernabeifreeman (Rina Bernabei and Kelly Freeman), Cinnamon Lee and Ben McCarthy. Stories in Form is on at Object Gallery until the 25th of March.
Also of interest is the 'Finding the line between Art and Design' conversation and the Drawn by Design – The Art of Architecture: drawing and sketches by architects show.
'Finding the line between Art and Design' by Trent Jansen (designer) and Liane Rossler (designer), Andrew van der Westhuyzen & Daniel Askill (co-directors of Collider) promises a thoughtful discussion about the relationship between art and design, and is on at Object Gallery on the March 7.
Drawn by Design – The Art of Architecture: drawing and sketches by architects presents drawings and sketches by Australian architects including Camilla Block, Malcolm Carver and Philip Cox, and explores how sketches and drawings contribute to the architects' design process and are integral to the evolution of concept. The exhibition launches March 17 at Art Atrium with the architects present.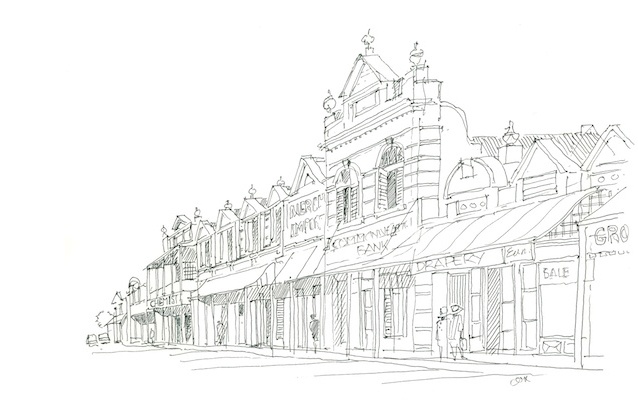 Childers Weekend by Philip Cox
Art Month also offers events for families, creative workshops and 'art appreciation' sessions.
For full details head to the website.
---