Osaka-based architecture studio Process5 have designed a modern, minimalist weekend residence for its clients, who are looking to enjoy a quiet sanctuary away from their fast-paced urban city lifestyle. The T Weekend House, named in likeness to its T-shaped design, is situated in a mountainous location overlooking the Western Coast of Osaka.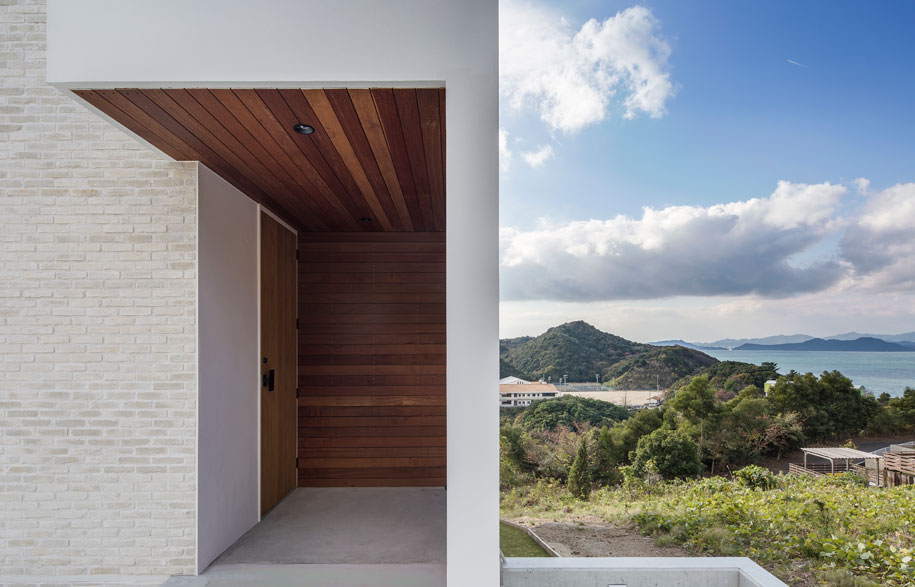 The owners desired a house that would help them focus on appreciating the outer city slowness, a place where they could relax on their valued weekends. Architect Ikuma Yoshizawa of Process5 explains, "The owner purchased a long and narrow sloping land with 13 metres of difference in elevation on a small hilltop overlooking the sea in the distance, and wished to spend time [enjoying] various activities and relaxing, which is not possible in the city." The design incorporates the owners' active hobbies such as gardening, fishing and surfing, which are impossible to enjoy in a dense urban city where space is limited.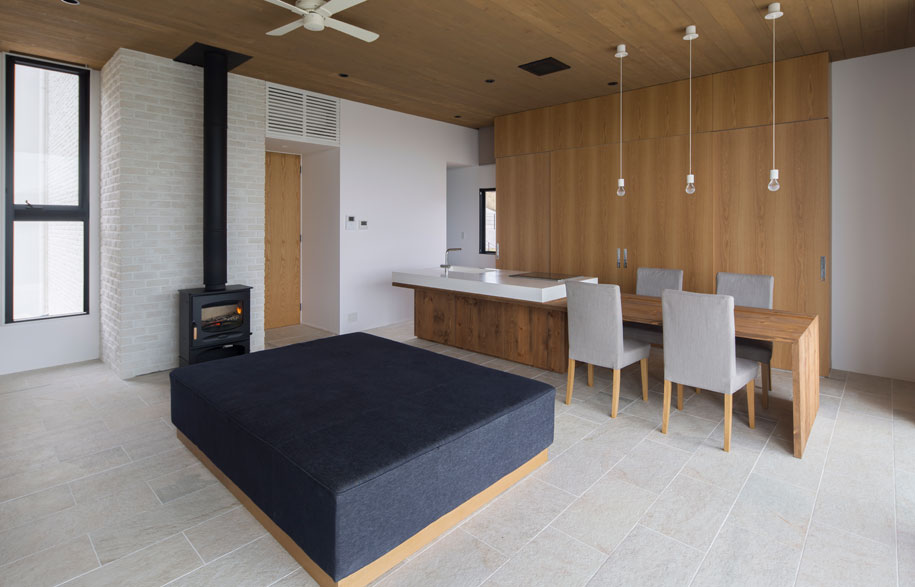 T Weekend House is designed over three floors and accessed from street level, including a main lounge area and a master bathroom located on the site's West elevation. The private bedrooms have been designed to be accessed by a voluminous stairwell with a height of over 10 metres. An extended roof terrace provides 360˚ views overlooking the coast and mountainous landscape.
The house exterior is a mix of wood, reinforced concrete and brick in neutral tones of grey and white, complementing the region's natural landscape. Due to its exposed positioning, particular attention was paid to the circulation of air and location of natural light inside. A generous breeze is provided from the west, with both horizons of sunrise and sunset attracting maximum daylight.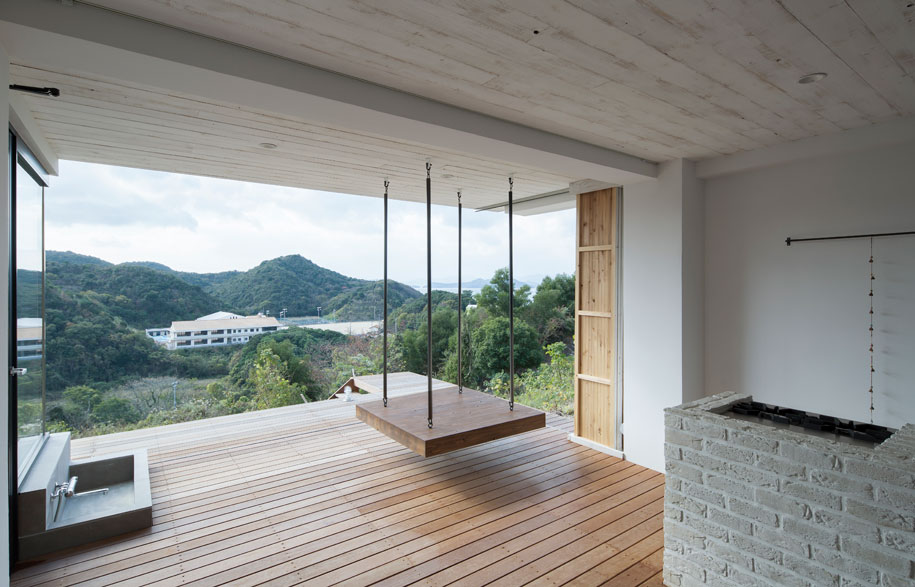 Yoshizawa explains, "Air flow was taken into account to create a natural and pleasant space for the homeowners." The understanding of the region's natural aerial dynamics were incorporated in the structural design, by planning wide [open] interiors [that bring in] ventilation."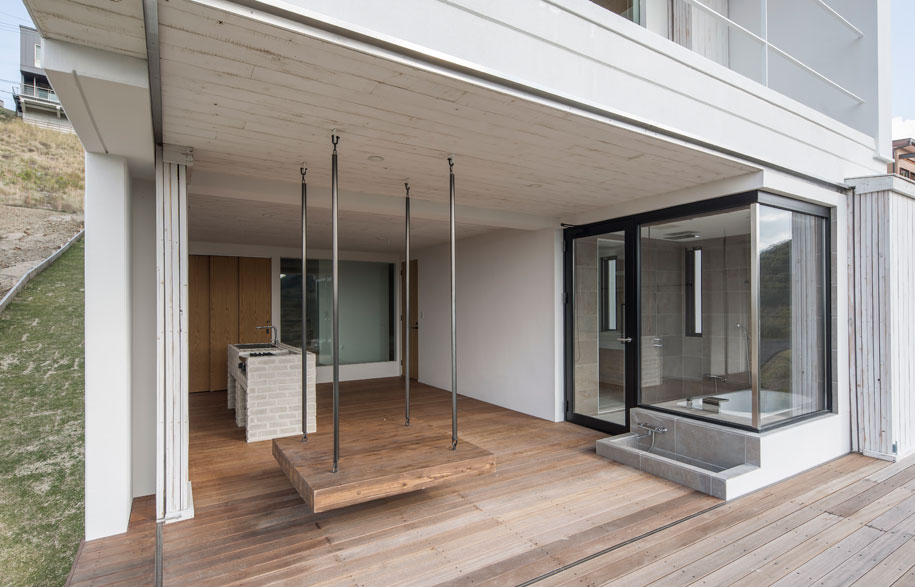 Reinforced concrete and wood were the main material of choice, enforcing a strong structure for the site's sloped positioning whilst ensuring a fortified base and footing supporting the complete floor area of 175.55 square metres. Positioned high up on a hill, there were challenges in ensuring that the house could withstand seasonal weather conditions and geographical changes. As the site is found on a sloped and rocky tract, the underground base was transformed into a larger opening as a strong substructure, made with concrete and using a special tree structure as a gate type frame.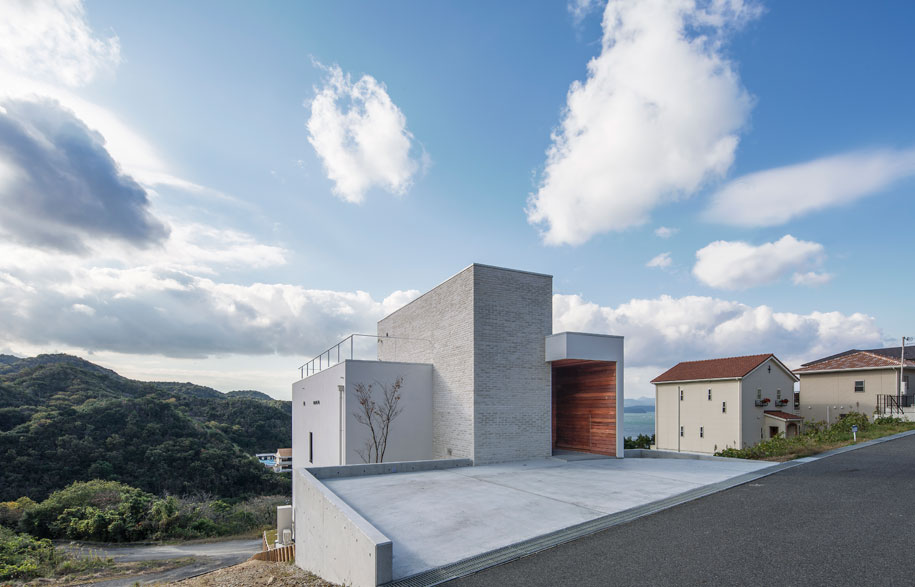 Although the area sees numerous holiday home builds, the local residents have welcomed the new unassuming, modern project. Yoshizawa explains that the modest house almost integrates into the landscape. "We considered [a way] to create [a home with] low visual impact to complement the surroundings. Due to the site's sloped positioning, we were able to suppress the height of the building's visibility from road level."
Process5
process5.com
Photos by YFT (Keishiro Yamada)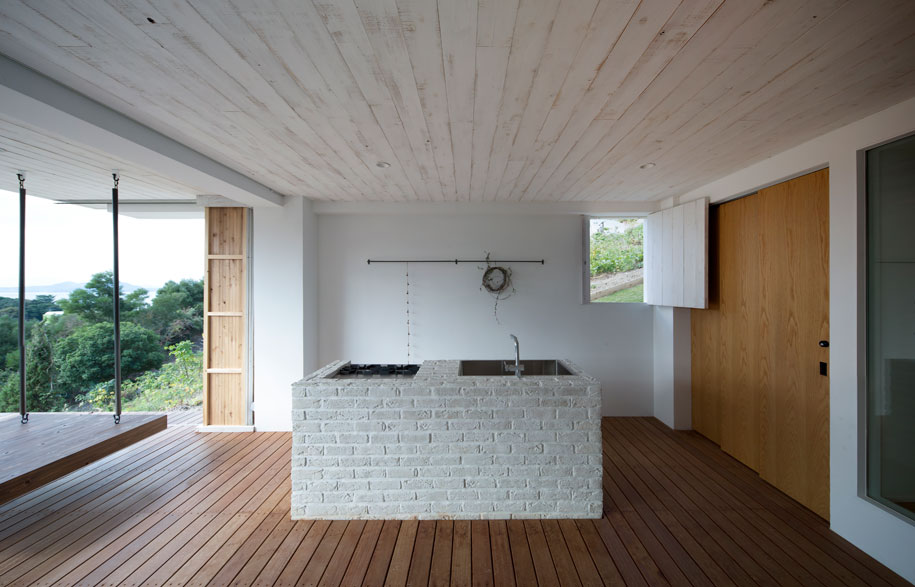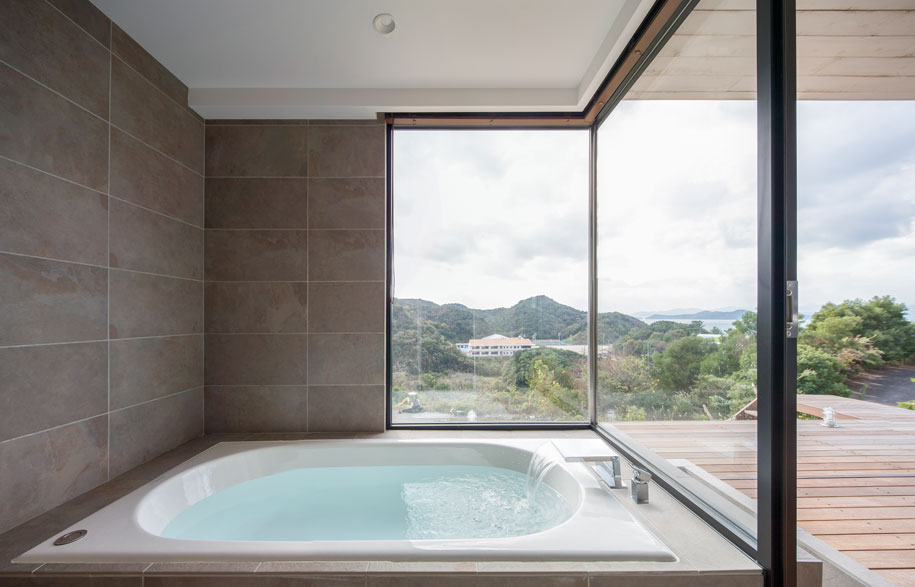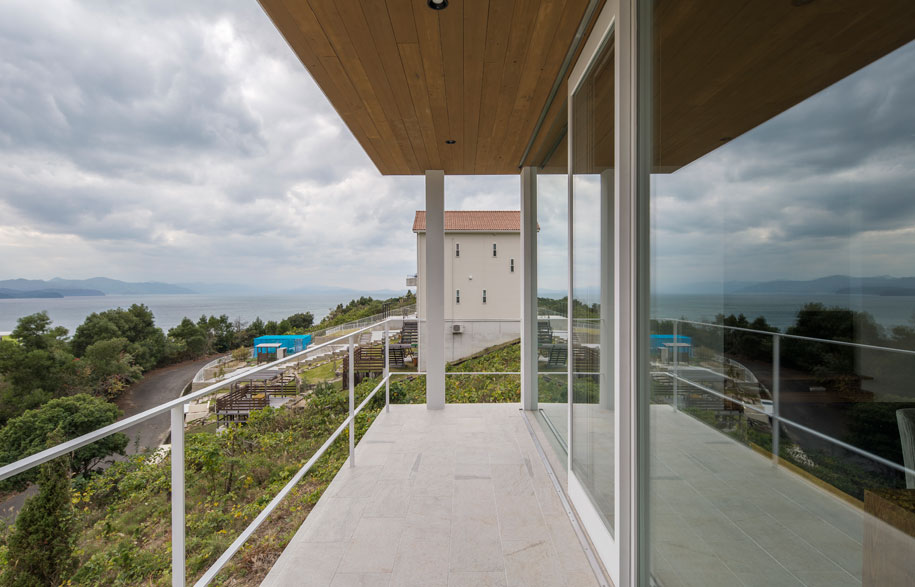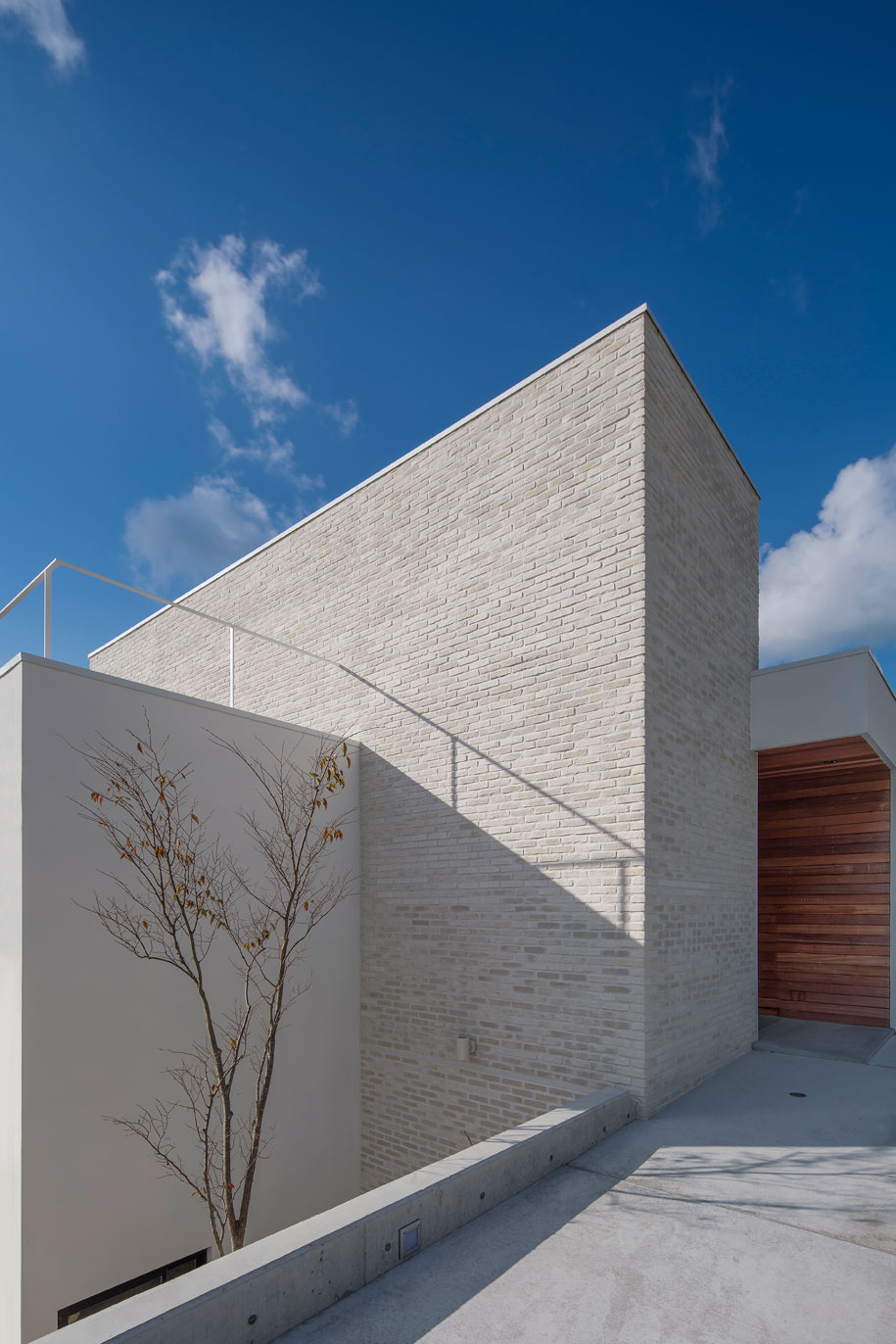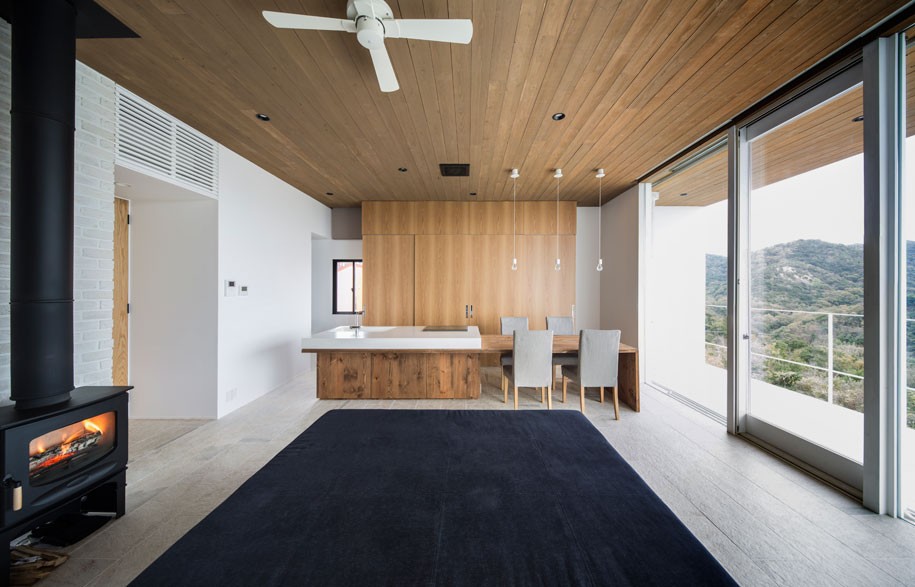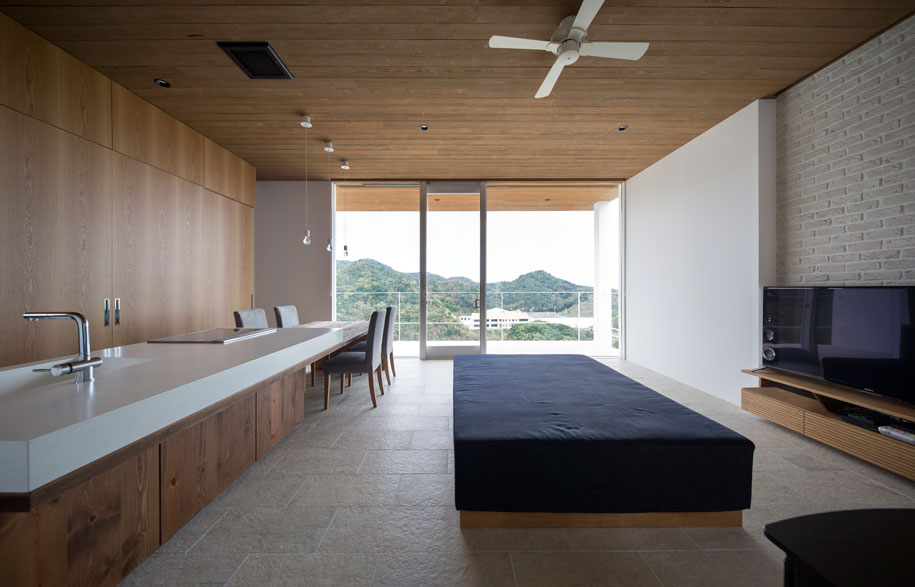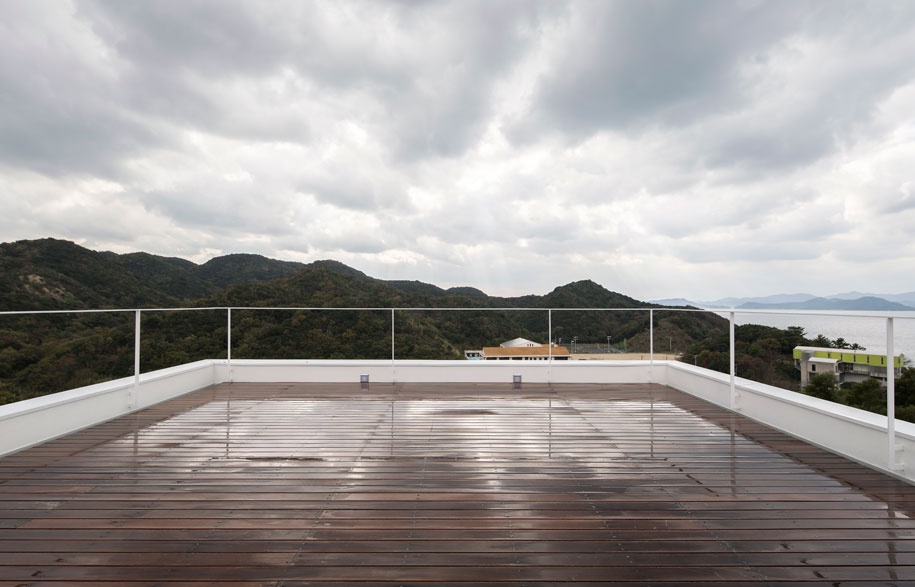 ---