If doctors make the worst patients, lawyers the worst clients, and teachers the worst students… what happens when a couple of graphic designers engage an architect to help create their perfect retreat from the city, their "dream house in the bush"? Are their professions closely enough related that they'd be helpful, knowledgeable and articulate in briefing the architect, yet distant enough to know when to silently step aside and leave things to the professionals?
In the case of husband and wife duo Courtenay and Mark, teaming up with Alexandra Buchanan of Alexandra Buchanan Architecture, that's exactly how things panned out.
Contemporary life and life in the country don't necessarily go hand-in-hand, in fact at times they can feel mutually exclusive. However marrying the two formed the crux of Courtenay and Mark's brief. Geographical and atmospheric separation from an urban lifestyle was a non negotiable. Yet raising a young family, working remotely and a love for entertaining family and friends meant that a modern home was imperative – they wanted separation not isolation.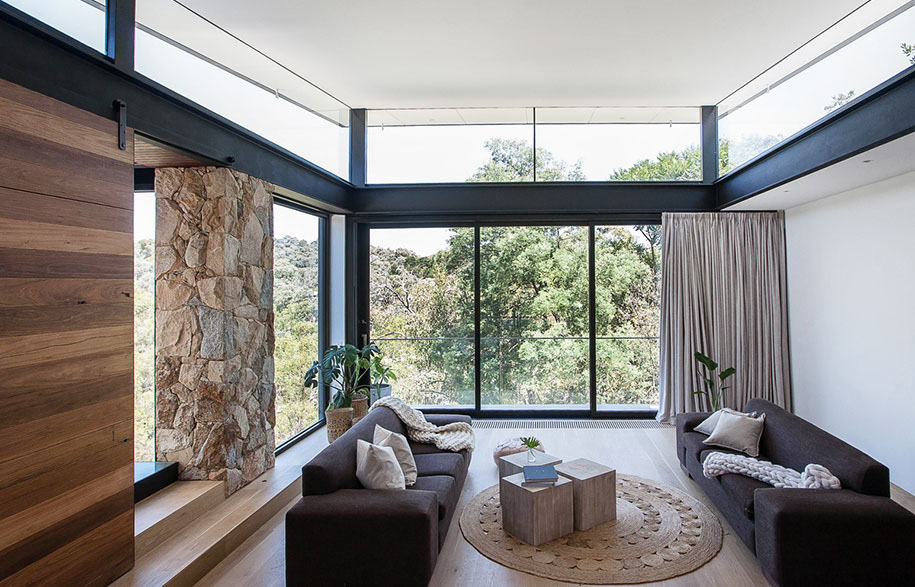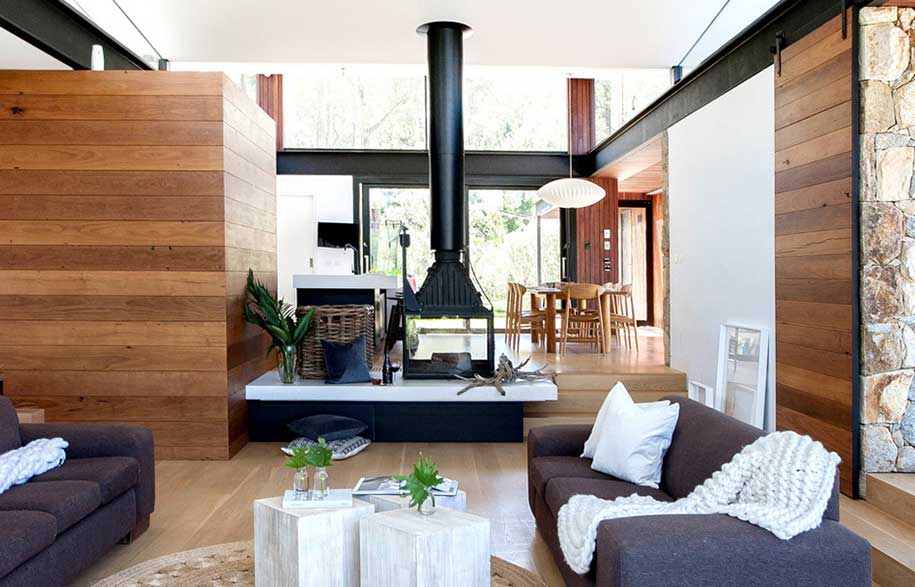 Their new home, sitting amongst the treetops in North Warrandyte, has a strong sense of open space; seamlessly blending the indoors with out; and offering plenty of areas in which to play, entertain or relax. "With a steeply sloping site that falls to the Yarra River and a large number of existing trees the client was keen that a balance between the natural 'rugged' landscape was to be achieved, set against practical leveled areas for entertaining and children to play safely," says Alexandra.
Obstacles, constraints and "considerations" were far from lacking yet the architects and clients worked closely to work through them. Perhaps one of the bigger challenges was the steep nature of the site. "The builder recently described this house as being a very technical build, not so much due to obstacles but rather the access, topography and three-dimensional nature of the design," remembers Alexandra.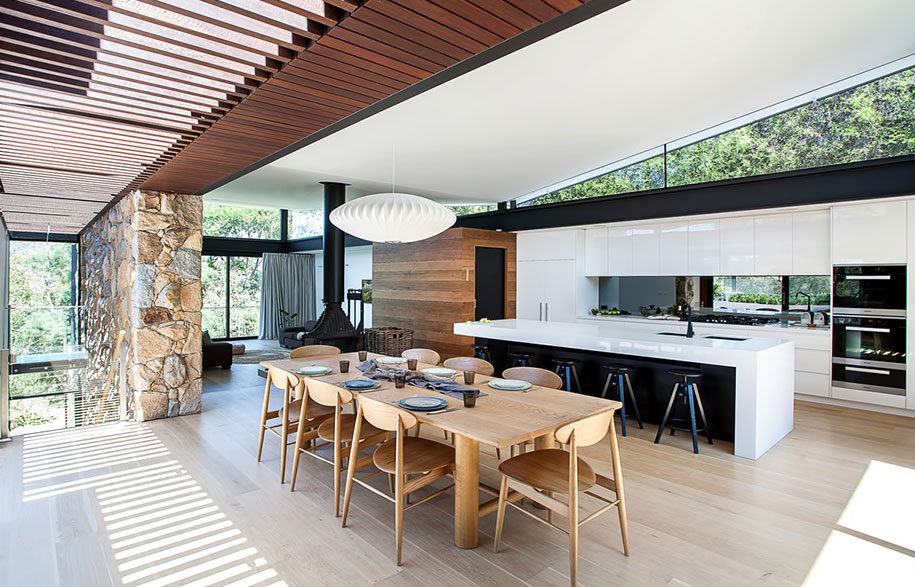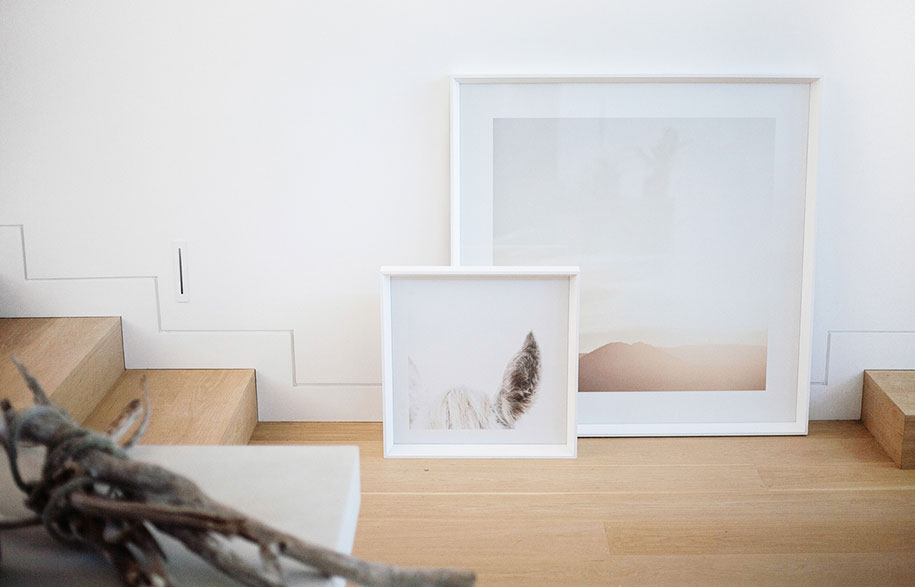 Another major consideration for Mark and Courtenay was the subtle balance between capitalizing on native bush land, rolling hills and enviable views and a desire for privacy. Particularly given the site is within close proximity of neighbours and clearly visible from the river and bridge – a main arterial road.
"The sliding of the plan and the deliberate solidity of east and west walls to neighboring boundaries allows for this sense of openness and also for practical private or service areas that free the remaining space to be relatively wall-less and open to the view and the sky," says Alexandra.
This unique instance in which architect and client were instantly on par, has resulted in a home that offers flexibility, growth and practicality.
Alexandra Buchanan Architecture
alexandrabuchanan.com
Words by Holly Cunneen
Photography by Debra McFadzean and Robert Hamer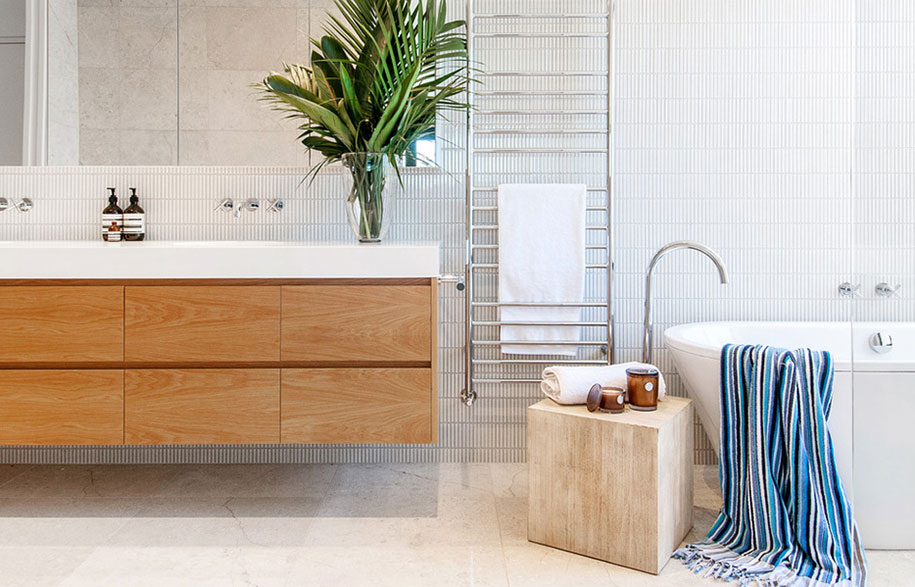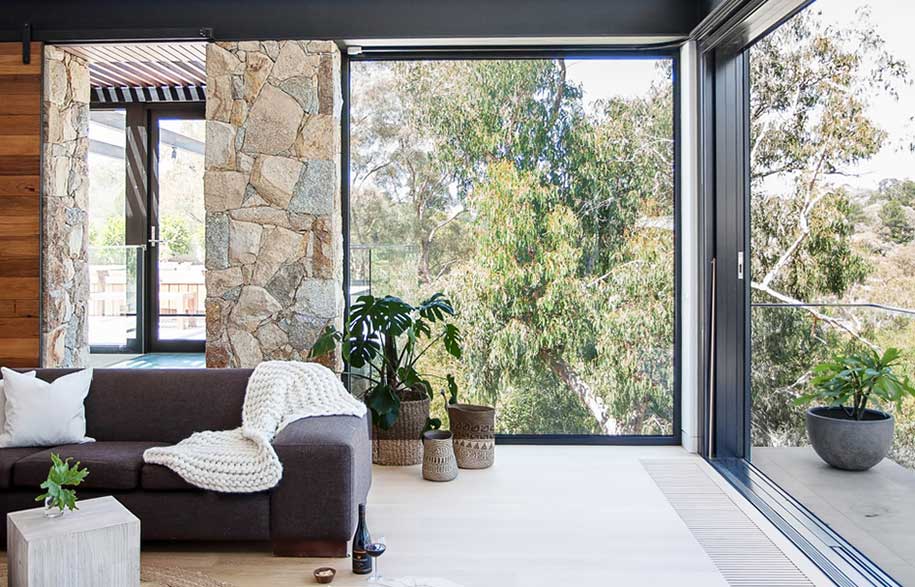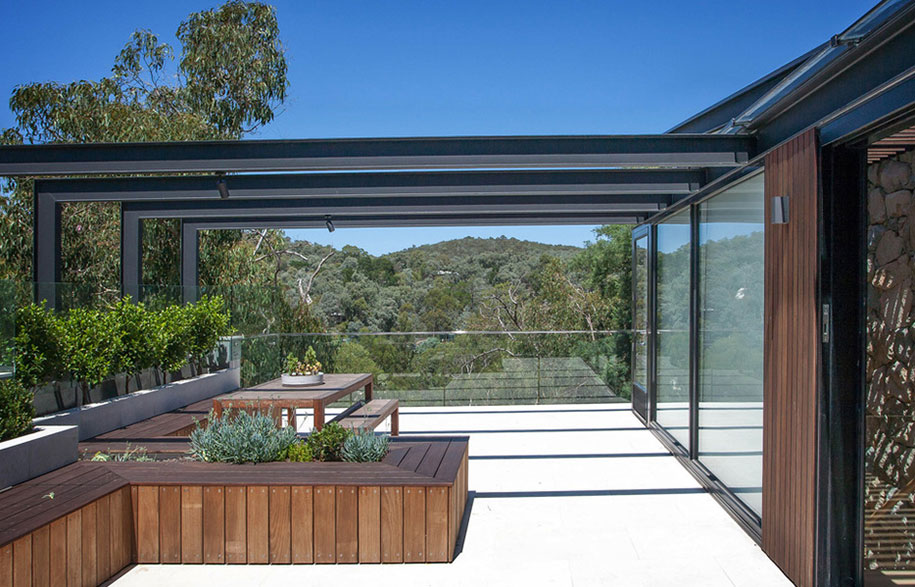 Tags: Home Architecture, House Architecture, Residential Architecture
---