Over the last decade, jewellery designer and communications advisor Rosemary Luker has spent many months overseas. For her, Paris is now like a second home. There she has a group of close friends, her own bicycle to navigate the cobbled streets, and a studio workspace she can use. But it's not just Paris where she spends time. One of her close friends lives in Palermo, Sicily, and she visits often, enjoying its 'decaying baroque madness', while another resides in Stockholm — a place of land and water, abundant wild nature, a beautiful old city centre and cutting-edge contemporary design.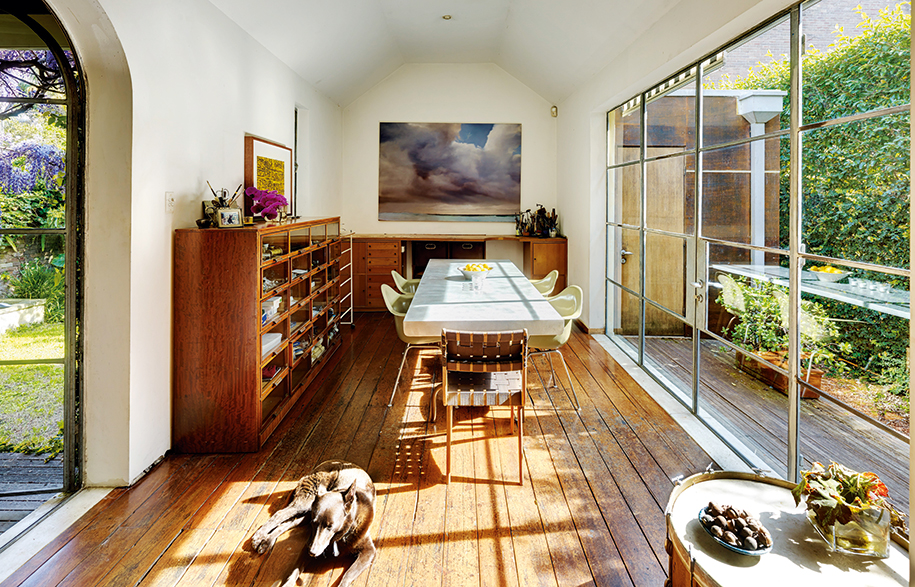 While each city has something different to offer, perhaps it is Stockholm that most closely mirrors what Rosemary loves about life in Sydney and the character of her renovated Colonial Regency house in inner-city Glebe, which she shares with her adored kelpie Tilly and a constant stream of house guests. "The choice was between here and the eastern suburbs," recalls Rosemary. "I chose Glebe because of its trees, its culturally rich and diverse population, and this house's connection to the ground and the cycles of nature."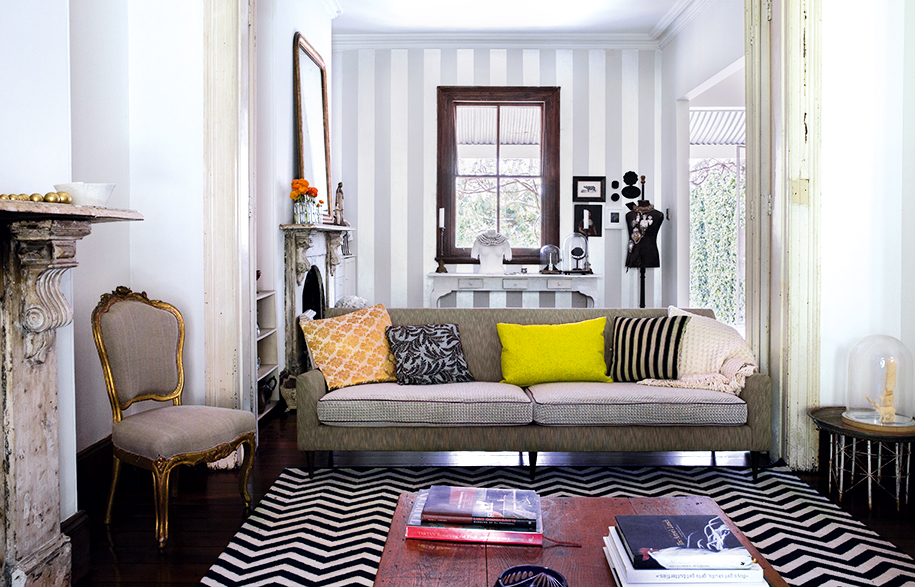 The house, originally called 'Terra Bella', was one of two identical brick cottages built side by side by prominent colonial surveyor Ferdinand Reuss in the 1870s. (Sadly its twin was demolished in the 1960s when heritage mattered little.) When Rosemary bought the house more than 15 years ago, it was in a derelict state, with birds roosting in the two upstairs bedrooms tucked under the slate mansard roof. Downstairs were four rooms and the bathroom was in an outhouse in the back garden. Only the kitchen at the rear had been recently 'refurbished'; its new knotty pine interior resembling, in Rosemary's words, 'a Swedish sauna'.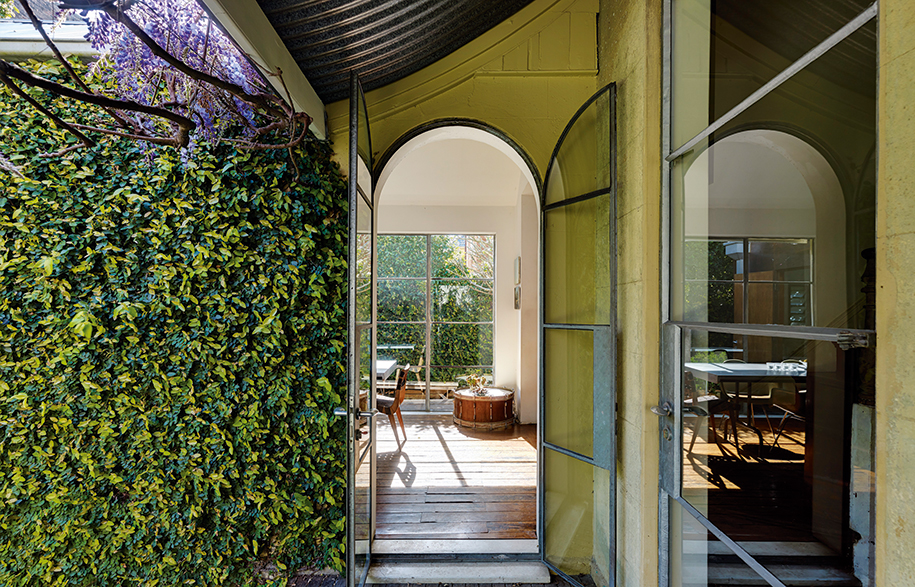 She called in architect Virginia Kerridge with the brief to capture northern light, improve the internal flow of the house, and create two workspaces: one for her jewellery, and a separate office for her work as a communications advisor to architects.
"Virginia did all that, but kept the sense of the age and layering of the house," says Rosemary. "In Europe you see very old buildings with contemporary elements. At its best, they know how to make it work."
Read the full story in Habitus issue #32, available now.
Virginia Kerridge Architect
vk.com.au
Words by Jenna Reed Burns
Photography by Michael Nicholson & Jason Busch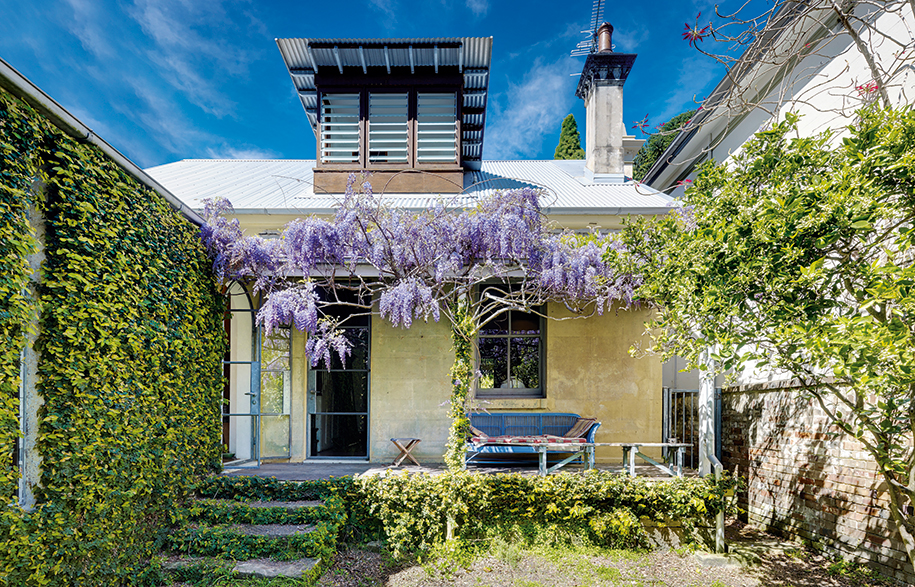 Tags: glebe, Habitus #32, Home Architecture, House Architecture, Residential Architecture, Sydney, The Escape Issue, virginia kerridge architect
---