Architects Atelier Wagner were employed to create a three bedroom house in the Melbourne suburb of Fitzroy suitable for a family. Specifically, the client wished to retain and refurbish the front two bedrooms and extend the structure on each level to provide living, dining, kitchen, master bedroom, study and bathroom, with courtyard garden to the rear.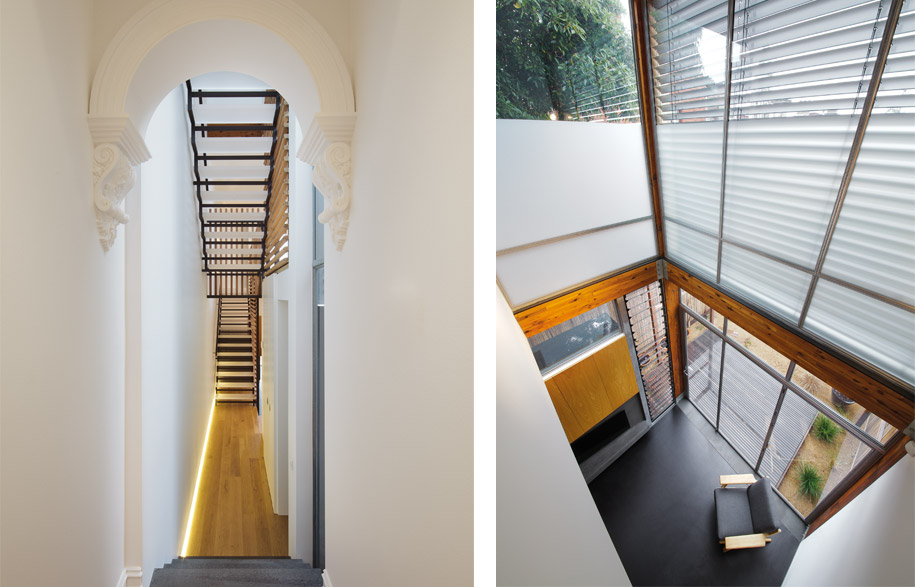 The existing house was a small, single-fronted 1880s terrace on with a parapeted and detailed façade, set on an inclined site; Architects David and Jacqui Wagner comment that, "The historical texture and urban grain of the site set on the steep gradient of Fitzroy Hill provided an inspiring but challenging setting for the development of the scheme."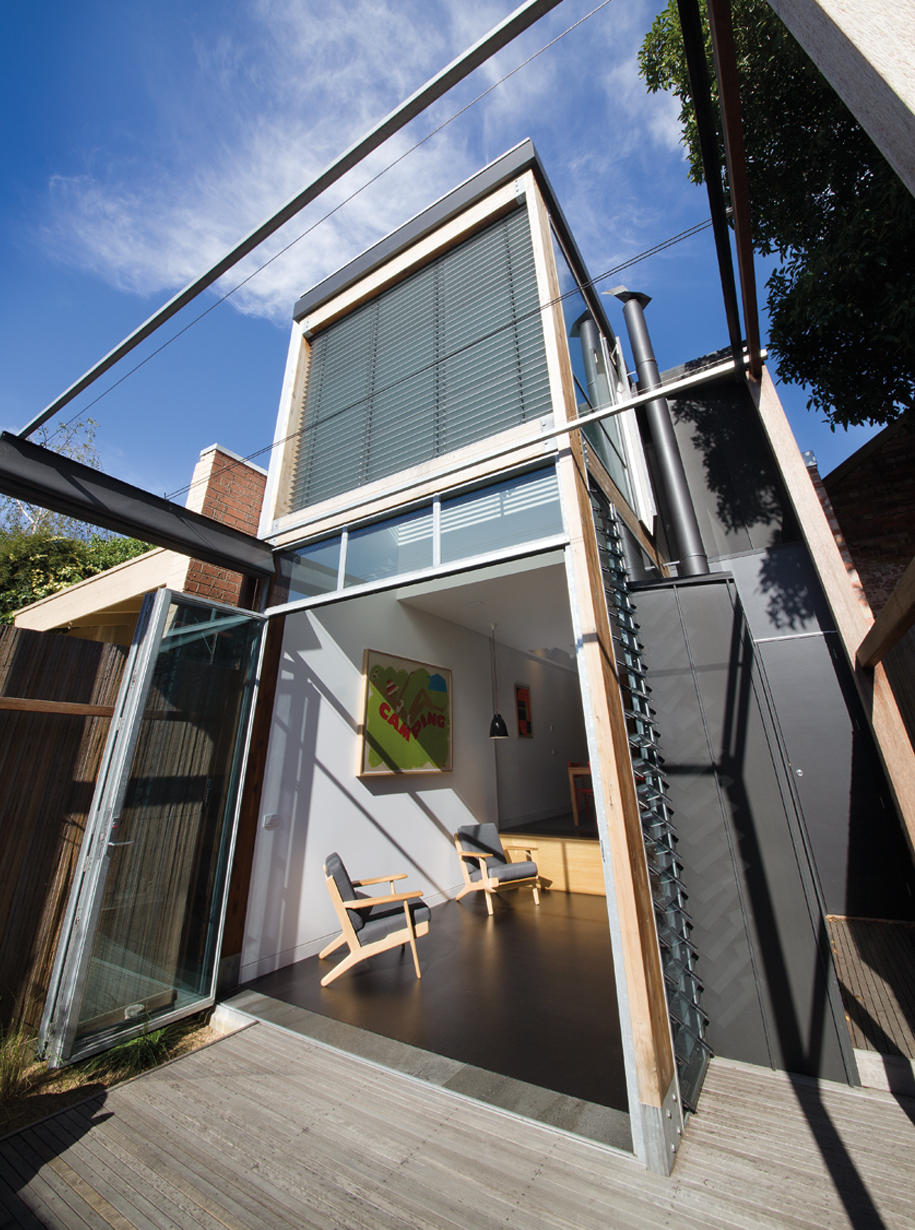 In response to this, the house has been designed as a series of interlocking spaces cascading down the site incline before coming to rest as a double height living space, extending into the rear garden on a spotted gum platform. Spaces engage with the sky for aspect and are shrouded from overlooking their neighbours, ebbing and flowing in, through, under and around the vertical circulation shaft. A black steel framed, translucent polycarbonate stair with cedar battened balustrade rises through the gathering of voids, allowing light to flow into the spaces below.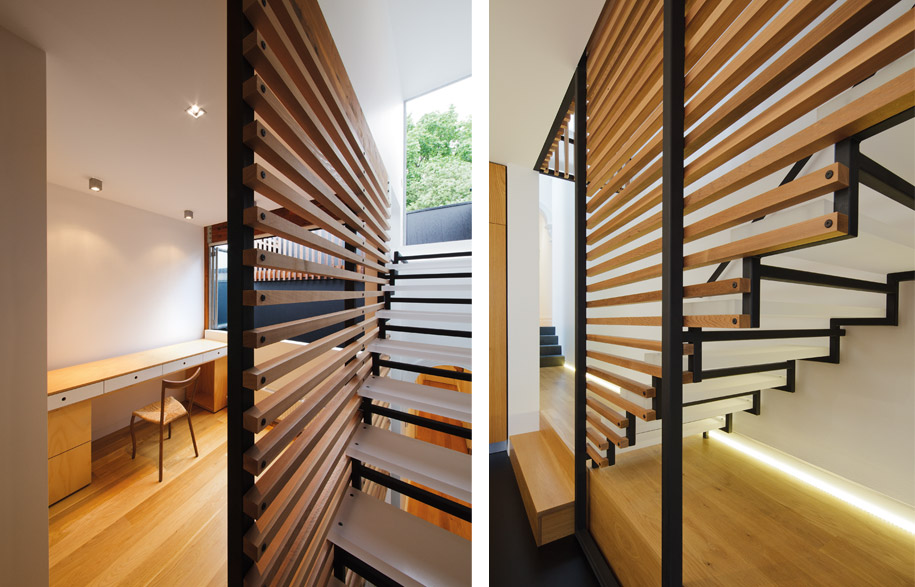 The architects observe in their statement that "The upper level provides textural and textual readings of the surrounding Victorian roofscapes with aged and weathering grey rendered parapets, chimneys and cornices including those of the nearby neoclassical townhall, gathering a sort of constructed palimpsest of post-colonial construction and renewal."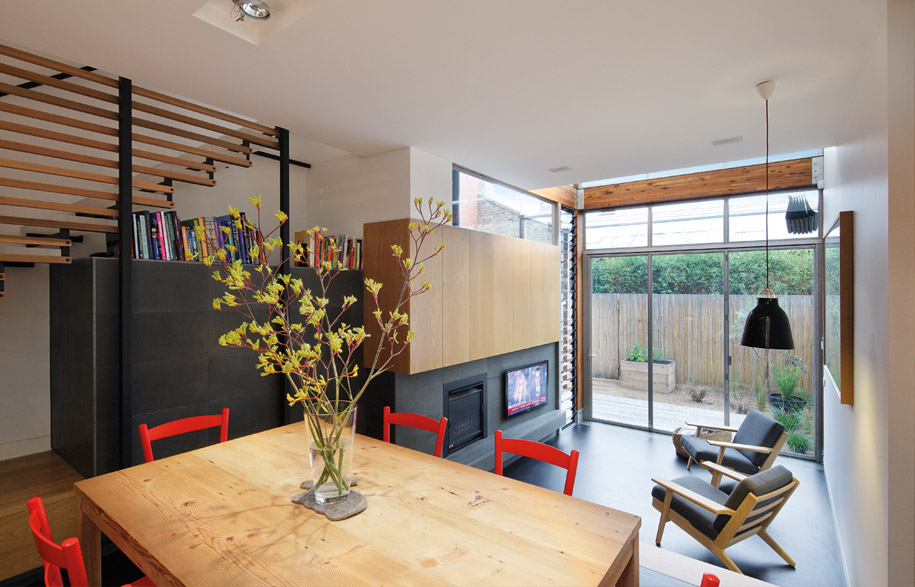 Internally, the home has a clean palette of finishes designed to enhance spatial and elemental character. These are expressed in a background of white painted plasterboard walls and ceilings with American oak tongue and groove floor boards, white and veined Carrara marble, honed dark grey basalt tiling and the steel, acrylic and timber staircase. These colours and textures provide a passive and neutral background, allowing the spaces to flow from one to another and presenting a flexible and accommodating palette for the occupants to layer furnishings and artworks over.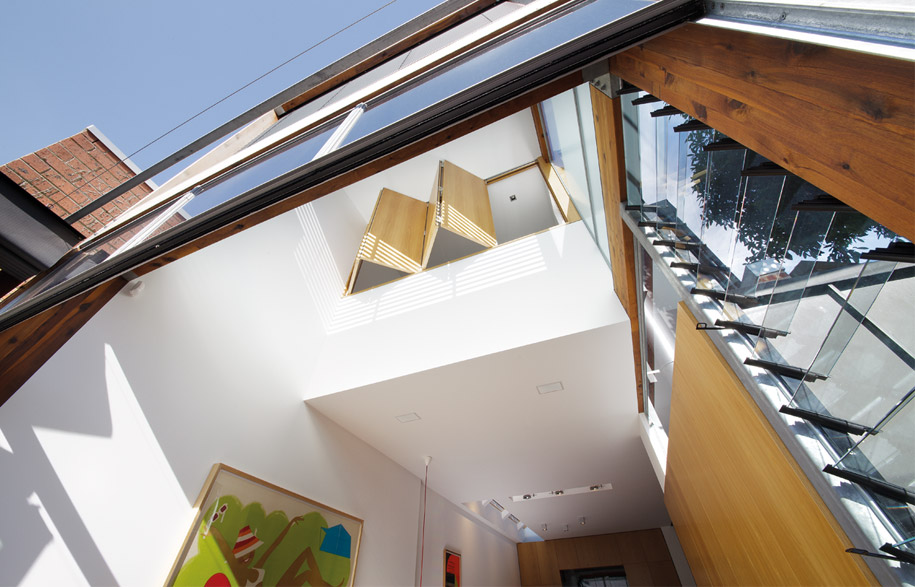 The project form and detail work with the neighbouring built environment have resulted in a comfortable, albeit small, family home in a densely built up part of the city. The house demonstrates a passive and inexpensive approach to sustainability, utilizing cross ventilation (including a central light court which acts as a thermal chimney), a well shaded rear elevation that can fully open to the winter sun and passively heat the floor slab as well as hydronic heating system.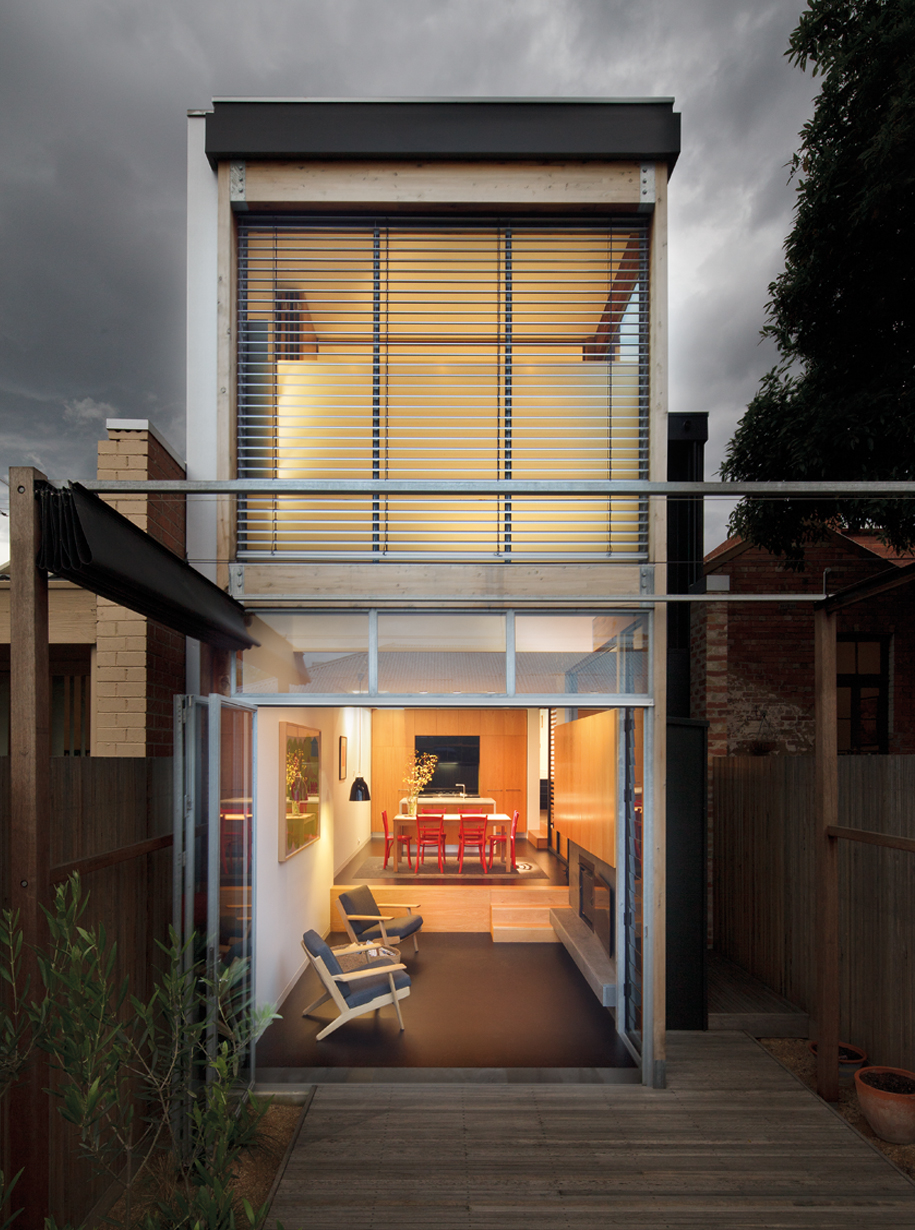 Photography: John Gollings
gollings.com.au
Atelier Wagner
atelierwagner.com.au
Tags: Architecture, Australia, Home Architecture, House Architecture, Interior Architecture, Melbourne, renovation, residential, Residential Architecture, terrace
---