Intended for itinerant expatriates sojourning in the Southeast Asian metropolis, this 592-square-metere, three bedroom home is an excellent example of pared back aesthetics and modern elegance.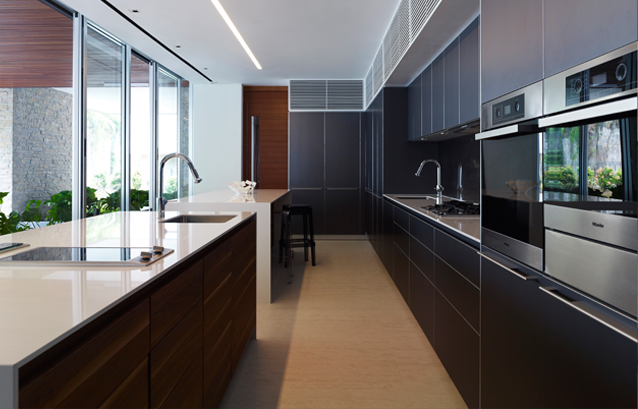 The home enjoys an attractive setting, screened by a natural curtain of tropical trees and situated on a gently sloping incline. The two mature Tembusu trees on the site were both decorative boons and design challenges, as the species is protected by the city-state.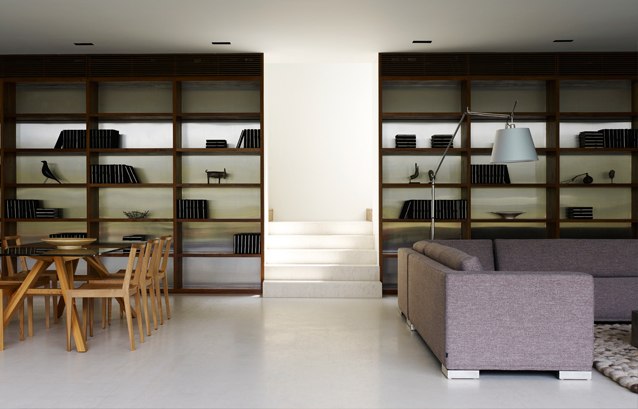 The ensuing structure sought to capitalize on these natural attributes, as Architects Maria Arango and Diego Molina of ONG&ONG comment, "architecturally, the concept was to keep the general design subtle, giving precedence to the surrounding pockets of nature. As such, the building provides an ideal vantage point from which to enjoy unobstructed views of the encompassing greenery. At the same time, the building blends into the setting, absorbing sections of green space to create a garden within."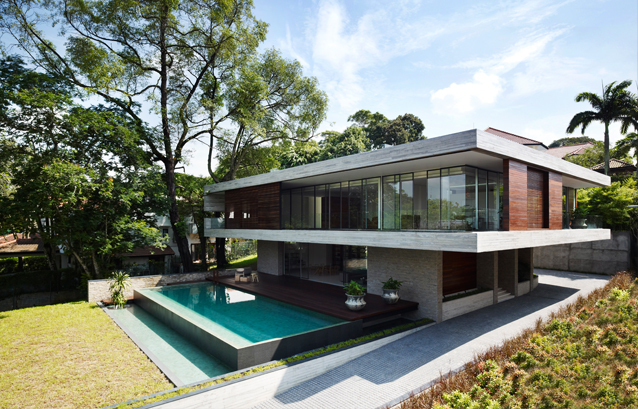 The building extends along predominantly horizontal axes, reducing its profile, and retractable glass panels on the pool-facing ground floor dramatically open it up to the outside, whilst also being mindful of the need for privacy.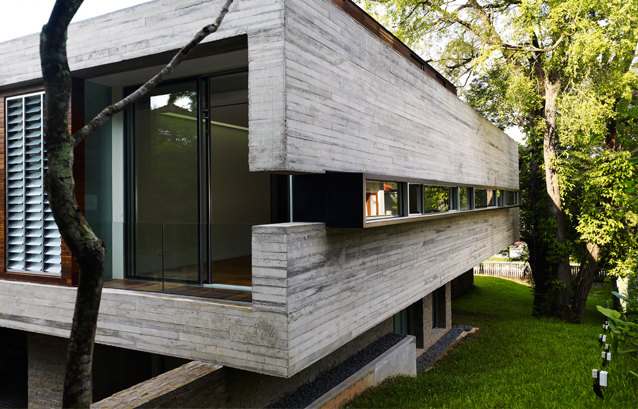 The materiality of the house demonstrates a keen sensitivity to the home's context as well as the lifestyle of the intended inhabitants. Wall cladding is untreated concrete, left coarse to weather over time, and the cobble stone and corteen steel detailing of the driveway sustain the unornamented feel of the exteriors.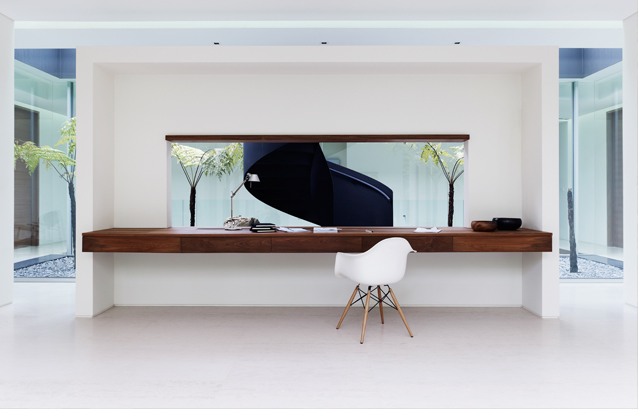 Internally the tone shifts towards luxurious, with granite, Balau (a type of seasoned wood), recycled teak and Saint Laurent marbles creating a rich and natural palette. Pure, symmetrical lines and open, luminous volumes imbue the home with quiet serenity, balancing private sanctuary with communal space.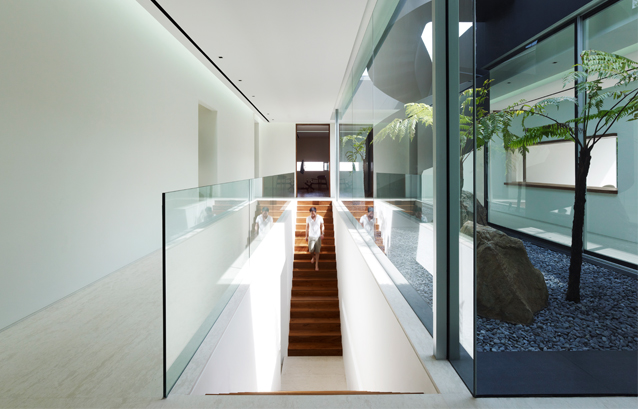 The home's layout, having multiple bedrooms with ensuites, allows it to function for a wide-range of occupancy arrangements, accommodating different family situations while affording the residents both a beautiful dwelling and the potential to personalize.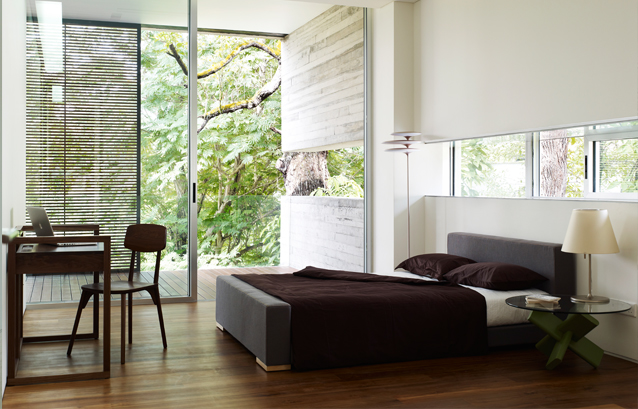 Photography: Derek Swalwell
derekswalwell.com
ONG&ONG
ong-ong.com
Tags: Home Architecture, House Architecture, ONG&ONG, Residential Architecture
---