This 3 storey residence is located in Thanh My Loi, District 2 and is symbolic of a new wave of 'Singapore Style' residential development rising in a previously removed part of Ho Chi Minh City, once cut off by the Saigon River.
The house was designed by Truong An Architecture and 23o5Studio, for a couple and their 2 young children, with the intention of providing a comfortable, flexible living space that facilitates an easy connection between family members.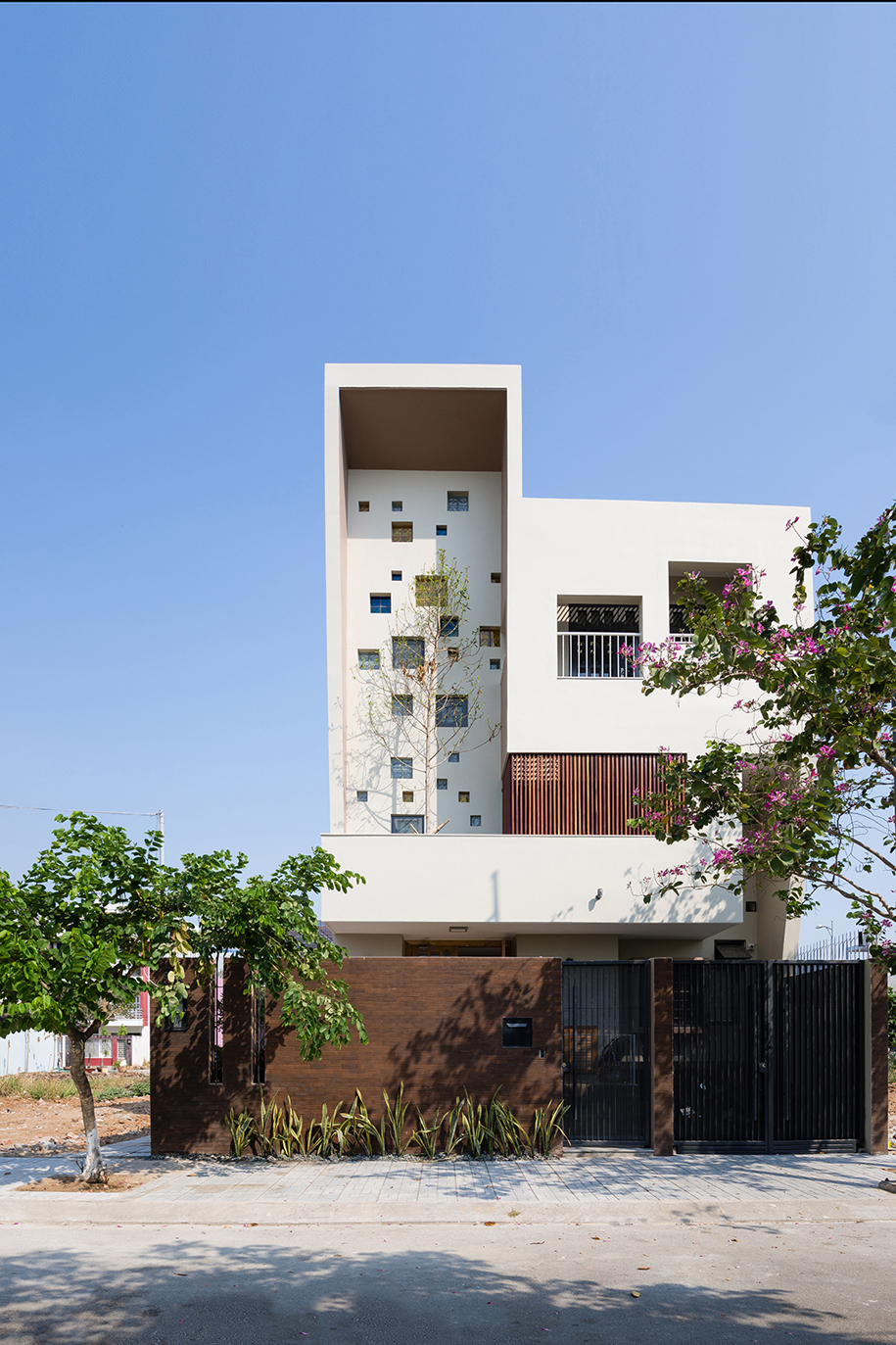 The ground floor living areas are linked by a straight stair flight to two separate bedrooms located on the 1st floor, which face each other and are split by a shared open space and adjacent family room. A statement spiral staircase set into a full height void then leads to the upper level gym and library rooms.
A well-thought-out feature of the layout is, by far, the inclusion of inner courtyard gardens on all sides of the house. Whether it be the main front inner courtyard, or the water feature bounding the dining area, or even the mini-interior garden on the upper floor, a connection to the exterior is maintained on every level as you move vertically through the building.
The architects describes it as being "carefully considered to create the inside yard, like 'a heart', that separates function areas by natural factors. Beside that, bringing the sun and the rain into house is so interesting."
A mandatory requirement for a pitched roof covered by traditional tiles is cleverly manipulated into non-standard roofline to reveal striking, asymmetrical angular elevations. This profile leads into a full height oversize frame on the main (front) elevation that tapers down to a first floor balcony level and entry area below.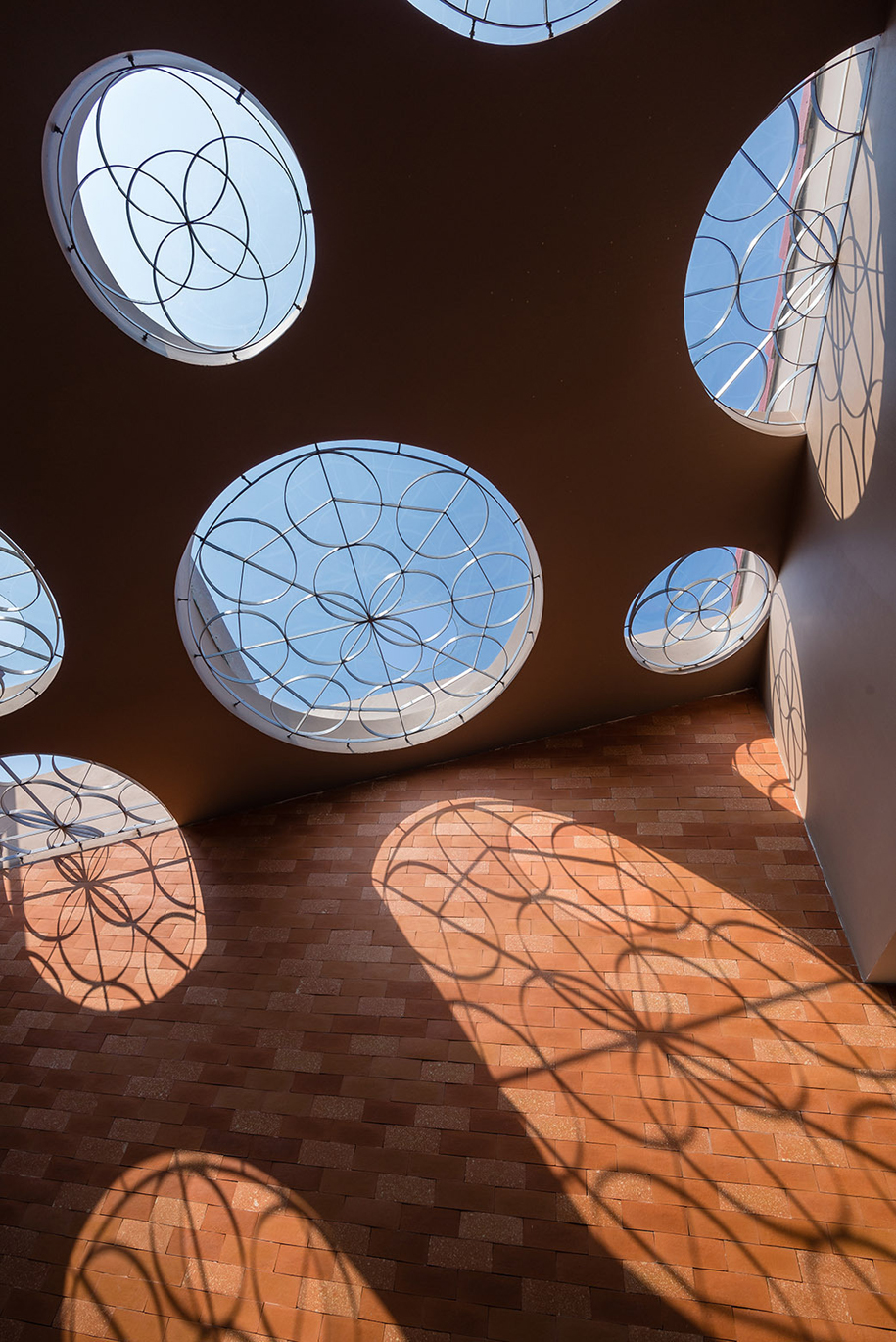 Within this frame element sits perhaps the most striking feature of the house, both from inside and out. Namely, the 33 glass block windows arranged in mixed sizes and mixed colours.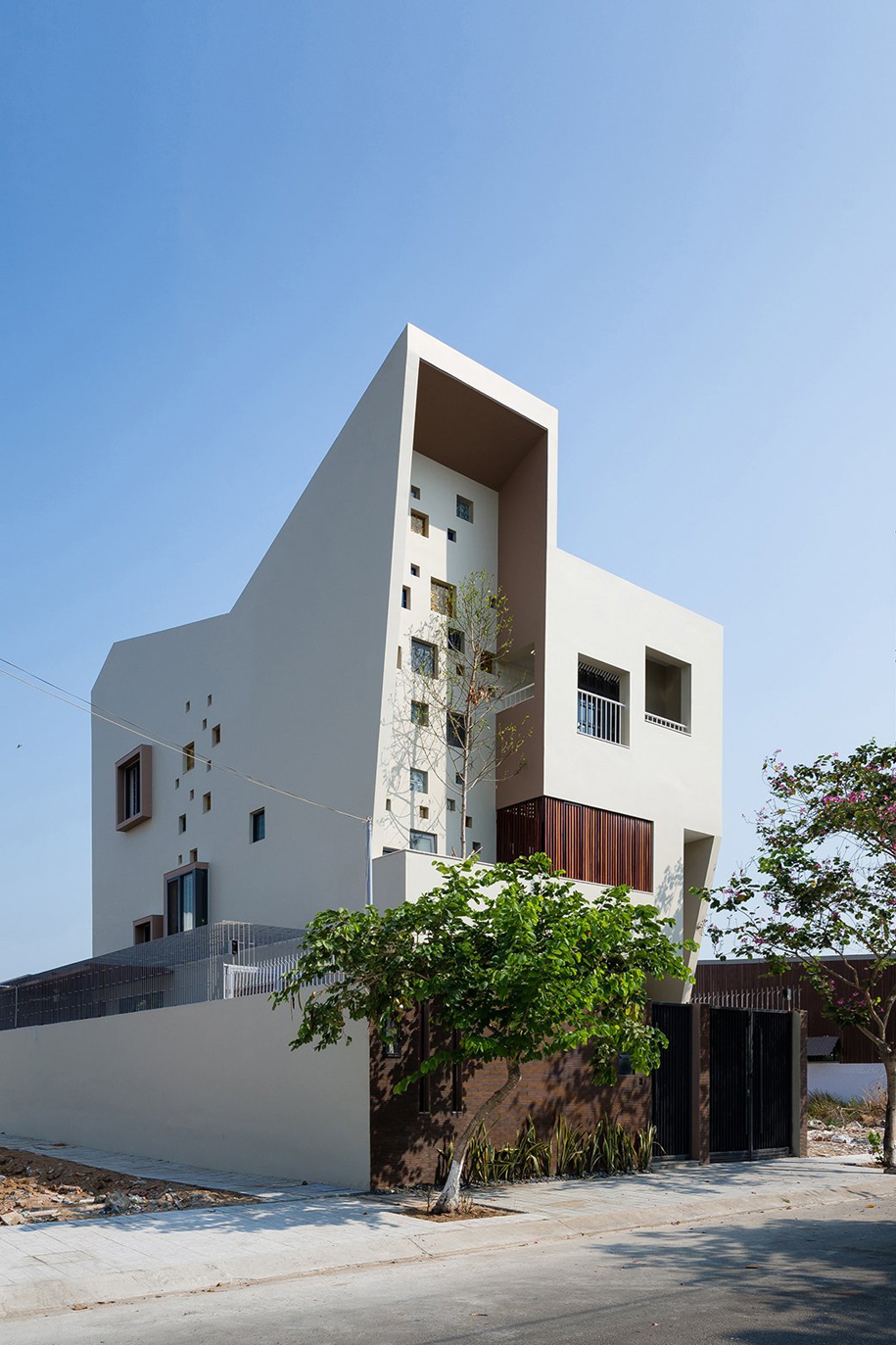 The architect set out to create a simple, functional building with sculptural form that would satisfy the day-to-day living requirements of the owners and stand out as a lantern in the neighbourhood at night.
Mission accomplished.
Truong An architecture
truonganarch.com
23o5Studio
23o5studio.com.vn
---