Eforea spa in Hilton Pattaya Hotel is designed by August Design Consultant, the flagship spa brand first opened in New Jersey's Hilton Short Hills, and is now considered as one of the best spa experiences in Thailand. The Hilton's lexicon of 'Eforea' is meant to describe a place where one can attain a calmer, more spiritual retreat, and to then emerge brighter as a butterfly from a cocoon as its embodied logo.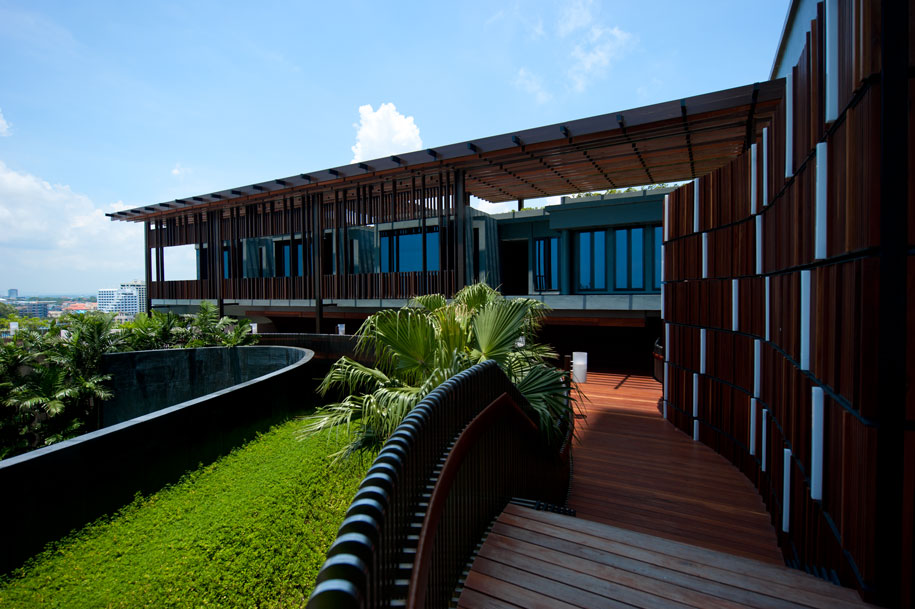 Set as a private hideout on level 17, the entrance is hidden in a narrow corridor to give that sense of slight discomfort compression, which to be then releases into a calm spacious reception area that embraces by a smooth curved standing wall. The sense of a crafted organic has been reflected in the sculpted wooden desk, while the relation with the sea is hinted by the wall and ceiling finishing of wood laying in shipdeck straight pattern with zigzag duotone. From the reception, the quick-stop nail and hair salon is on one side, while the access walkway behind the curved standing wall serves as a transitional journey to the outdoor area, into the crafted world of Eforea.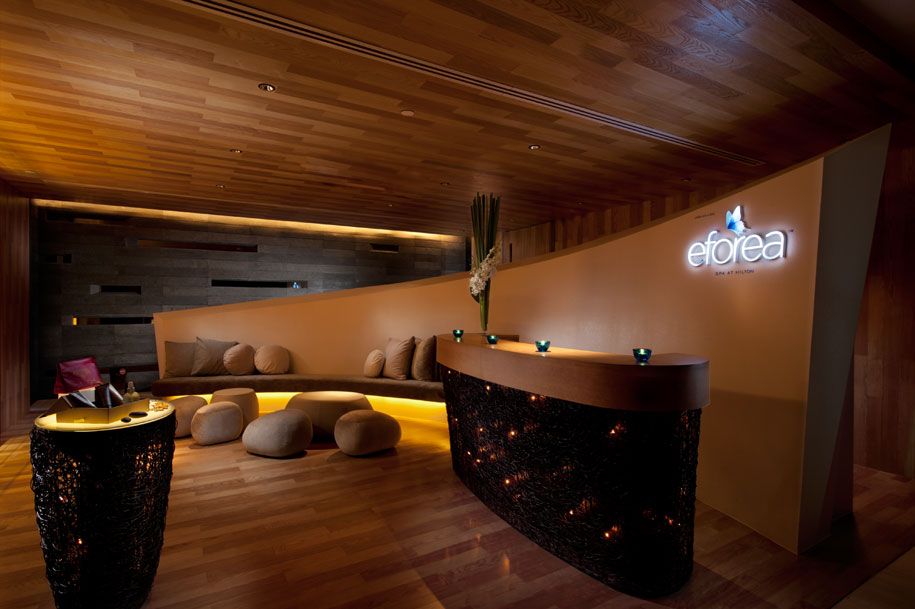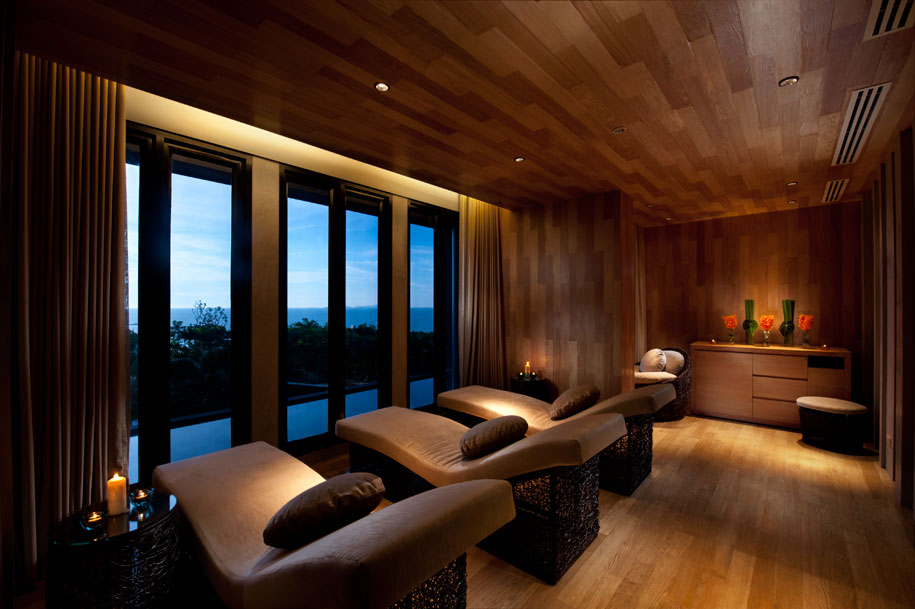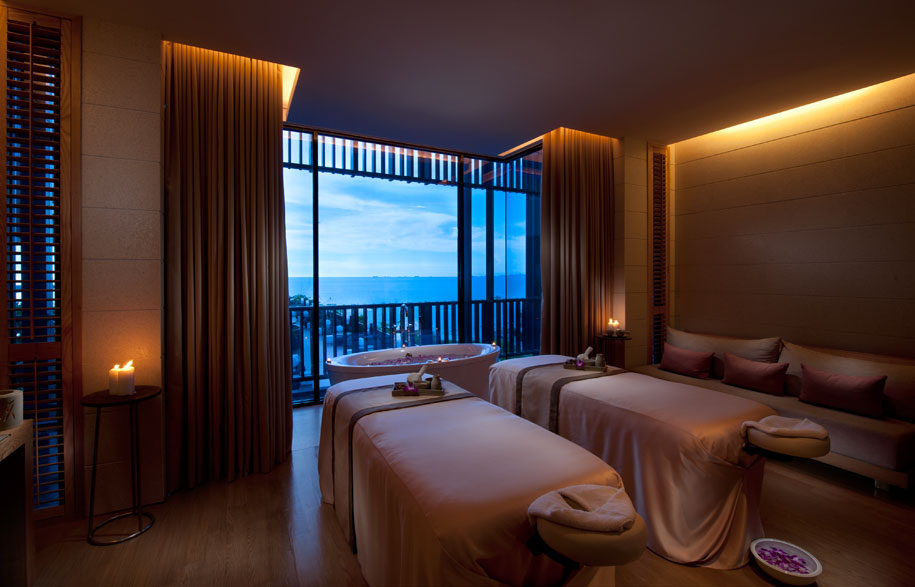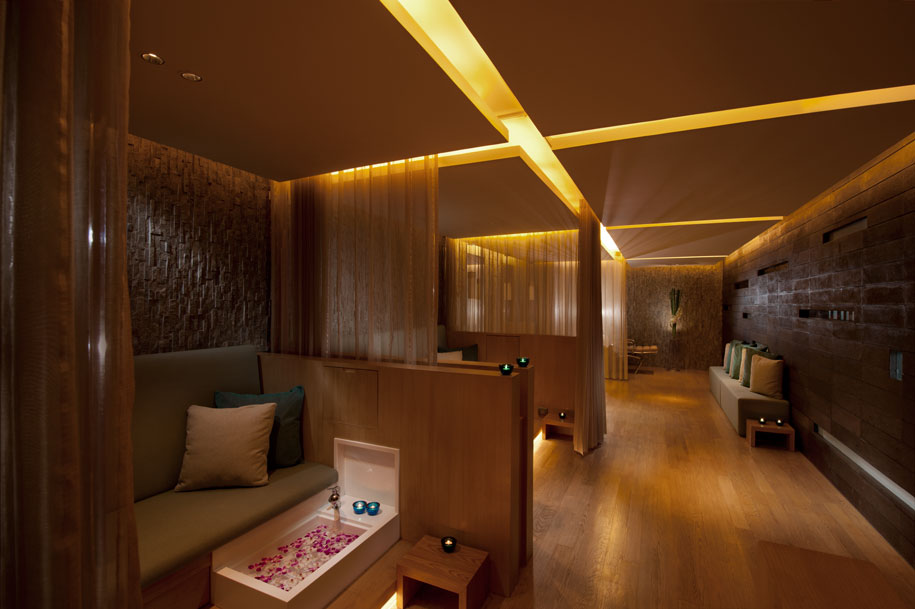 The outdoor area has its own landscape with 6 private treatment pavilions in a calm setting amidst shallow pool, this standalone 'rest-on-water' placement ensure a full privacy for each pavilion that offers the signature spa treatment, Thai traditional massage, and Vichy shower for Hydrotherapy.
Once inside the pavilion, the changing room is the first space to encounter, with the interior of the main treatment area remains in disguise behind the curtain. The hierarchy of space are meant for the feature integrated music and aroma diffusing system to tranquilize the senses prior to the commencement of the selected treatment. Beyond the curtain, the treatment area is a humble setting that leads the eyes to the sea view on the outside, and evokes that sense of escape beyond the marine horizon. When the spa journey embarks, the accommodate spa products for each specific treatment comes from three selections of the European's Kerstin Florian, and the two Australian's LI'TYA and VitaMan.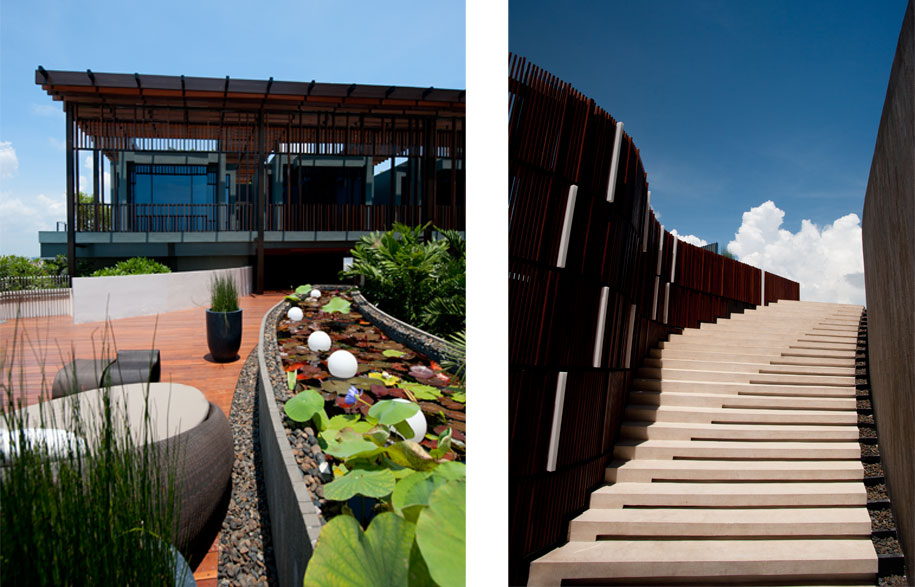 Once the treatment comes to its finale, and the body becomes lazy and mellow, the guest will be directed to the earth-toned transition lounge to regain the tempo from the relaxation state, with each of the singular daybeds positioned to mesmerize with the landscape and the horizon beyond.
And just like butterfly reliefs from the cocoon, the decision to gradually fly out from this cosy space back into the brave world is at will at any time.

See our story on Hilton Pattaya Hotel's Drift Lounge here
Hilton Pattaya Hotel
hilton.com
---