The Diamant Hotel in Sydney is pleased to announce the addition of two new designer apartments. Designed by Connie Alessi, the new serviced apartments incorporate contemporary décor, timeless finishes and state of the art amenities.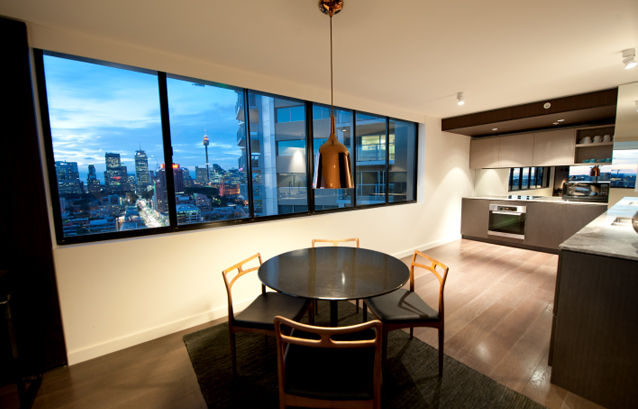 Brand new, the Diamant Apartments are a fantastic new addition to the Diamant boutique hotel in Sydney. Generously proportioned, each of the apartments provide a relaxing haven for those seeking modern amenities, luxury, space and uninterrupted views of the Sydney skyline.
In line with the rest of the Diamant hotels, where design is a priority – the feel of the new additions is elegant and contemporary.
According to 8Hotels Area Manager Marije Kleverlaan, the idea was to extend the Diamant's offering to suit people enjoying both short and long stays in Sydney.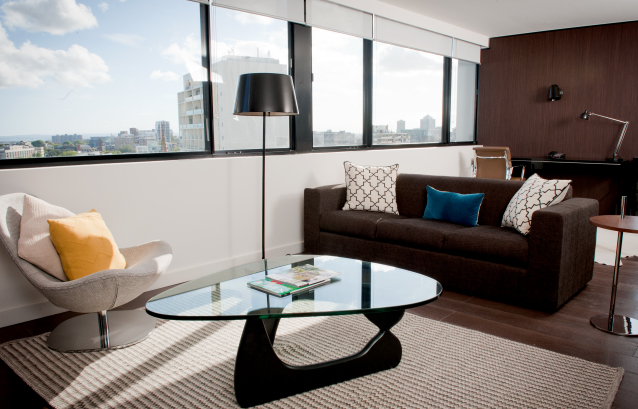 "The Diamant Apartments are a great addition to the 76-room hotel, and together with the magnificent 3 bedroom Penthouse Suite, guests are spoiled for choice; whether  they stay for one night, or for a longer period of time," says Kleverlaan.
8Hotels pride themselves on offering their guests magnificent locations, and a food and beverage offerin defined by quality. Also known for offering detailed service that is both professional and genuine, Diamant hotels is a good choice for discerning travellers and business guests alike.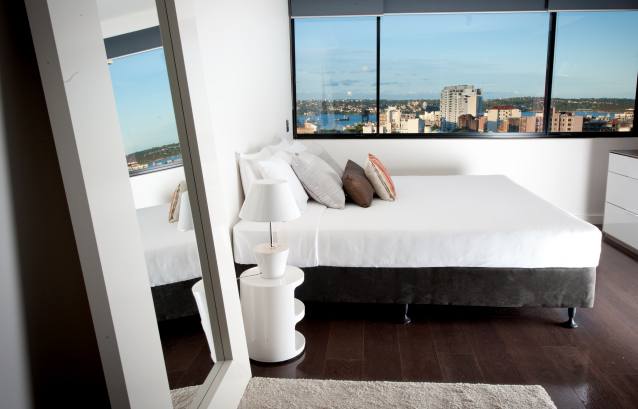 The Diamant Apartments all feature generous bedrooms with King Beds and individual ensuites. They have spacious lounge and dining areas, a home entertainment system featuring a 60-inch television screen, luxurious L'Occitane toiletries and a fully equipped kitchen or kitchenette replete with a Nespresso coffee machine.
Complimentary WiFi and newspapers at reception are available for all hotel guests of the Diamant Hotel Sydney.
The Diamant Apartments offer a single night accomodation rate starting from $700 for a 1 bedroom apartment.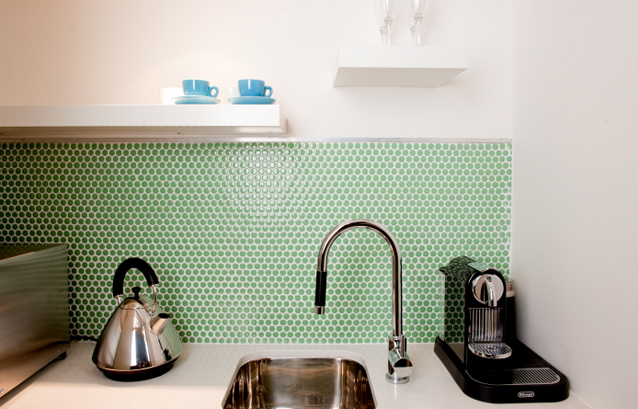 For more information please call The Diamant via 8Hotels.
Phone: (+612) 9295 8888
Email: Sydney@diamant.com.au
---