At first glance, the front elevation of architect Terry McQuillan's Brisbane home bears no resemblance to the home's dramatic extension. The front facade, historical in nature, is the result of McQuillan's sensitive refurbishment to a traditional 1900's cottage in the inner-north suburb of Wooloowin.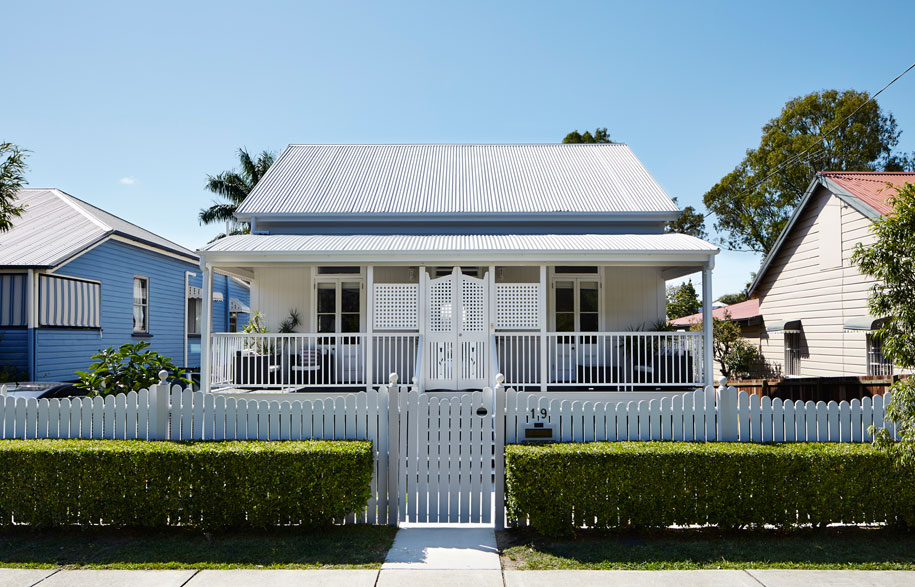 "The concept was to transform the simple cottage into a stylish modern home," explains McQuillan. "However it was important that the character of the cottage was retained and that the extension utilised materials that were sympathetic to the original."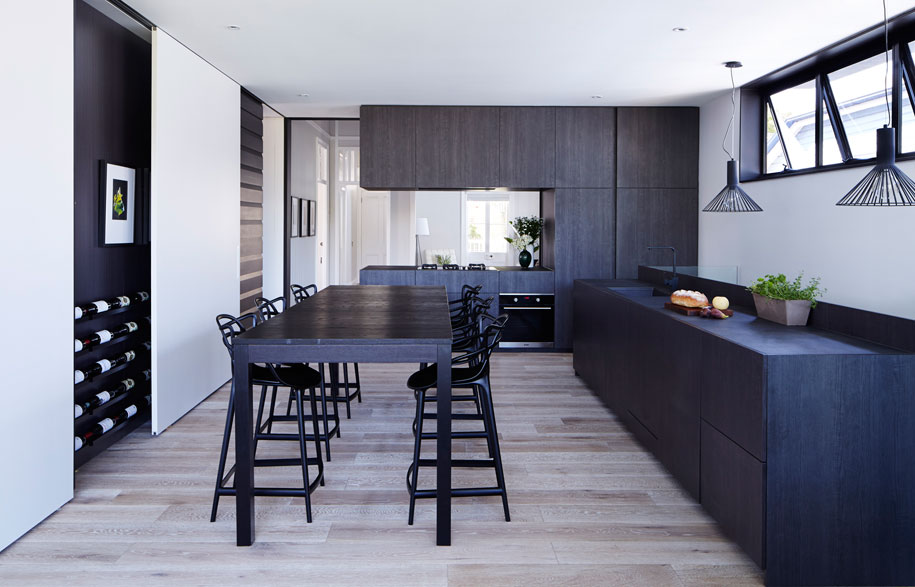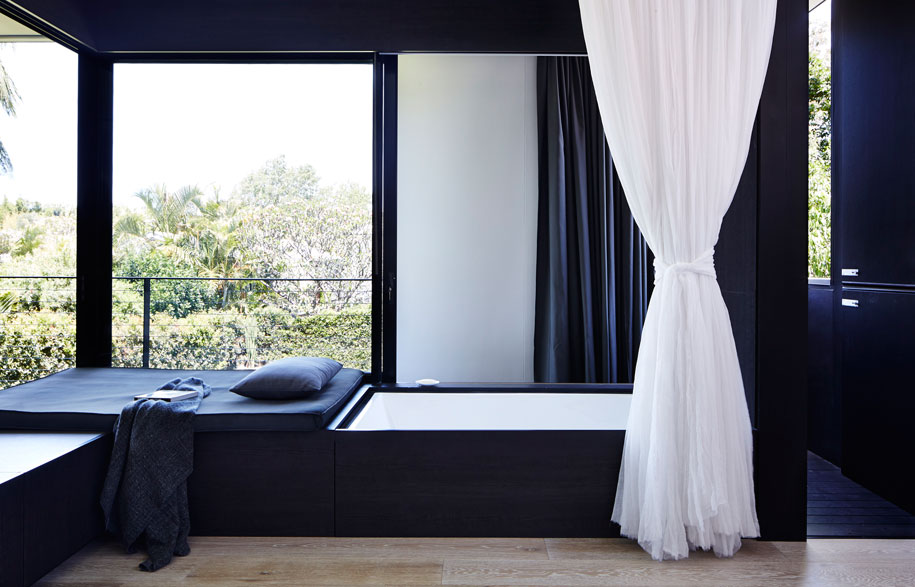 McQuillan was also faced with resolving the spatial challenges inherent in the property's poorly executed 1960's extension. "The low skillion roof and the lack of windows made the house felt very detached from its surroundings," the architect explains. "Another issue we had to resolve was the covered rear deck which led to a separate laundry at the bottom of the site."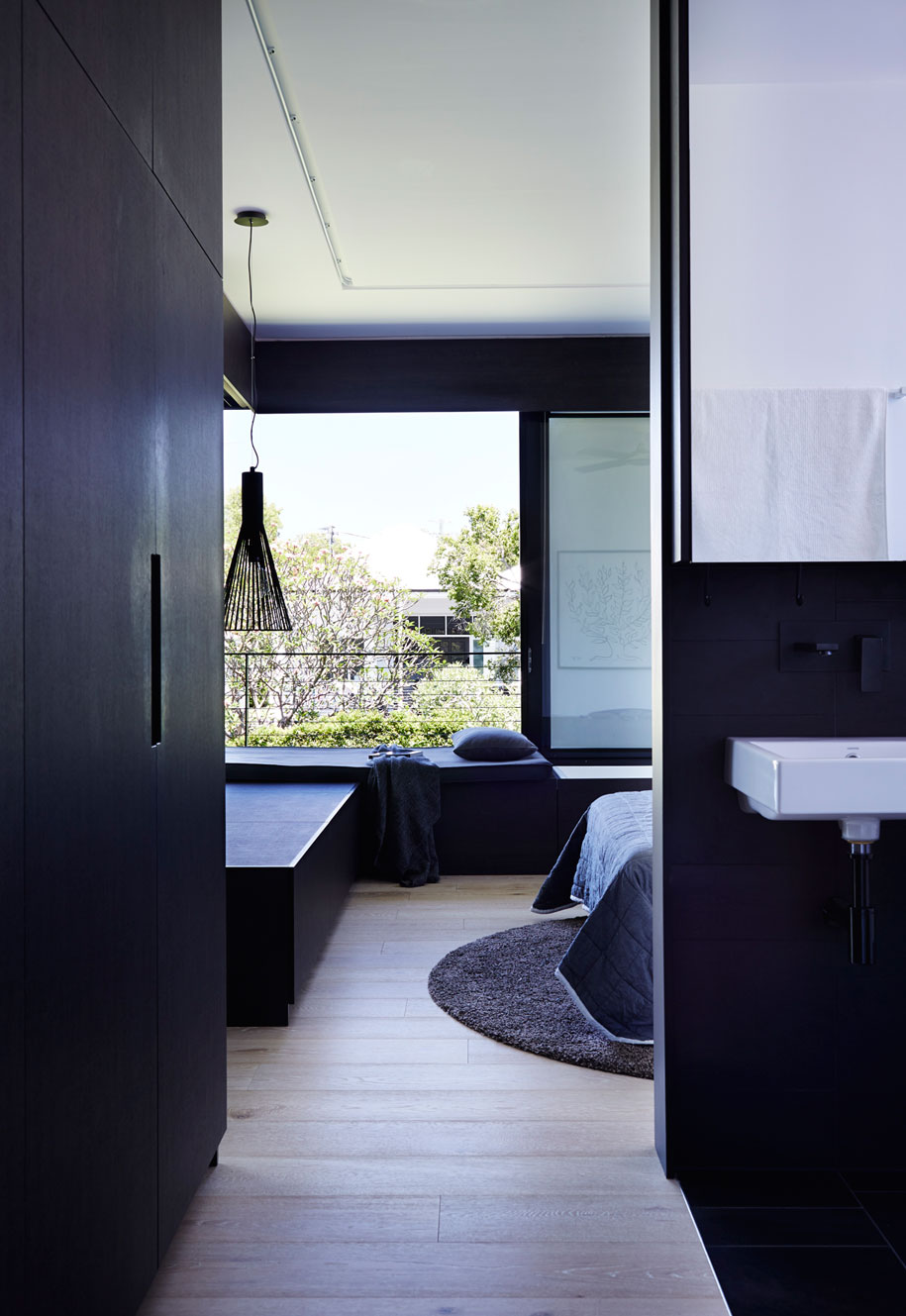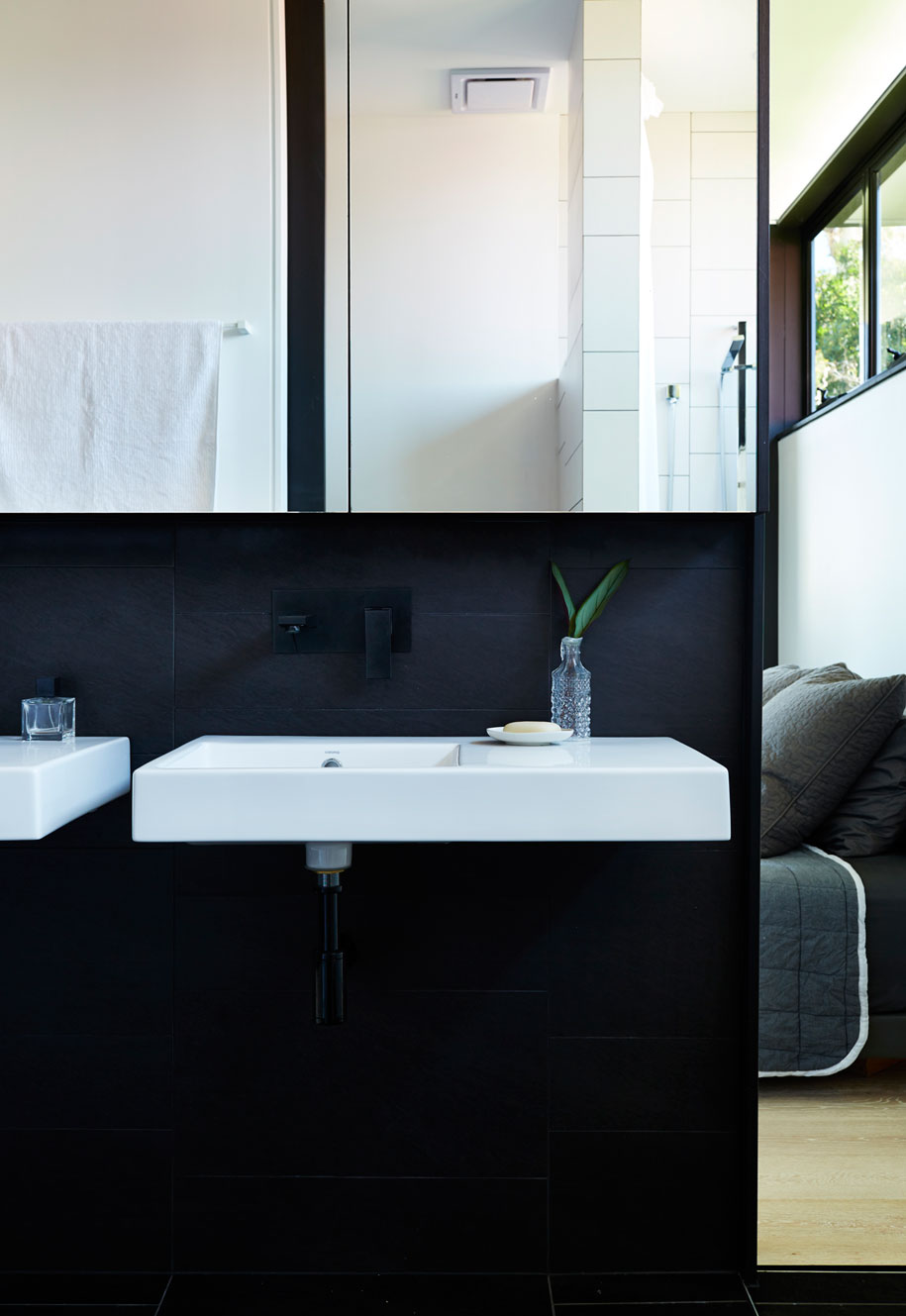 McQuillan and his wife were determined to create a new, strong connection with the outdoors and to maximise light, cross breezes and the available space underneath the house.
The architect's response is a weatherboard-clad, two storey extension separated from the original cottage by a louvered breezeway on the western side. Incorporated in the addition is a new kitchen, a master bedroom and outdoor living space at the upper level and a gymnasium and garage at the lower level. "The simplicity of the design, the louvres and the transition space between the original house and the extension highlights the character of the old cottage," adds the architect.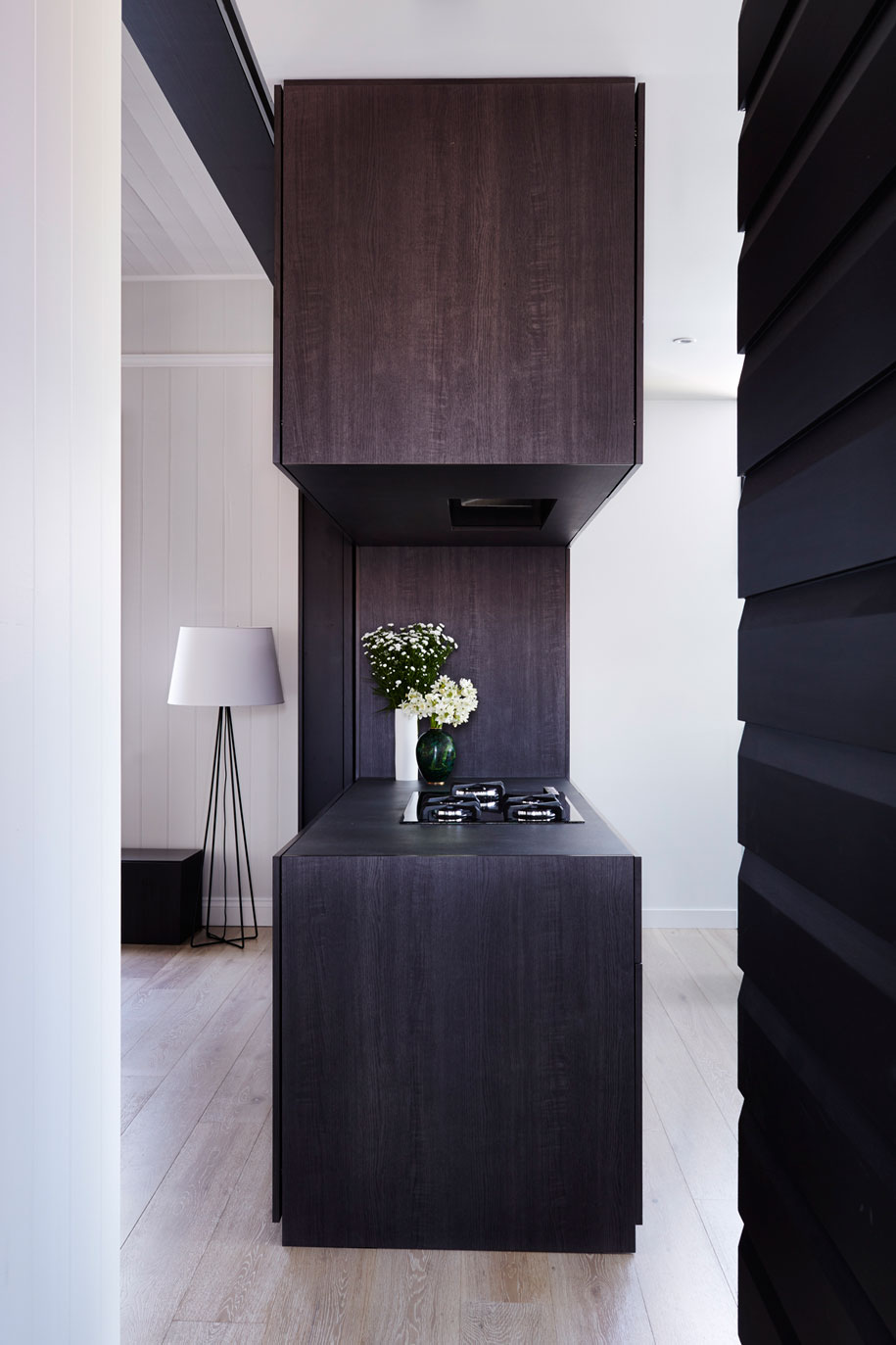 The new addition also boasts a strong connection to the outside, drawing in a significant amount of natural light and ventilation, the latter having a dramatic cooling effect on the home's internal temperature. McQuillan's extension has has also been crafted in such a way that it achieves a high level of privacy, despite the largely open-space planning. "I designed sliding wall panels to create walls that close off sections of the house not being used, making rooms more private, as well as opening them up to the outside," McQuillan explains.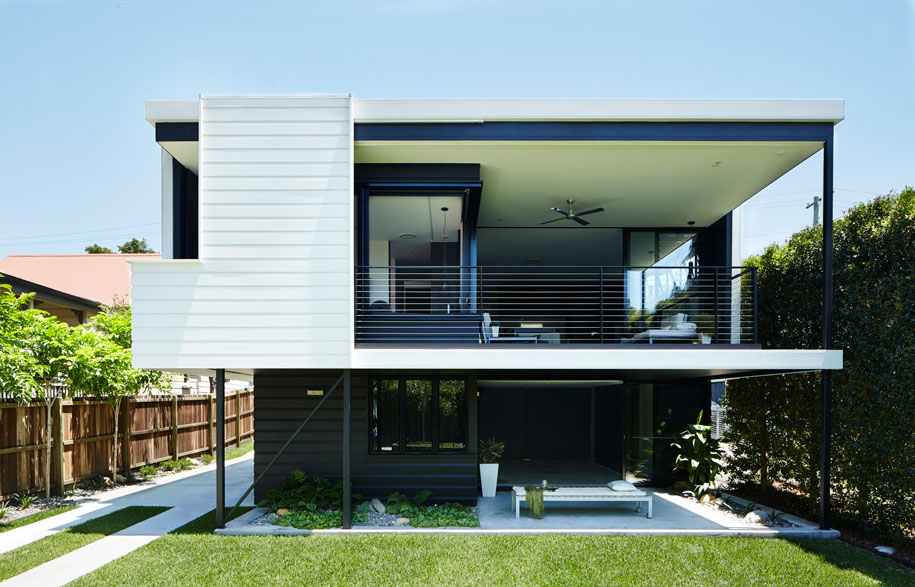 The architect has also managed to achieve a particularly cost-effective build, by working closely with his contractor to limit off-site fabrication and a very hands-on approach to the construction.
The home is also remarkably sustainable. Much of the existing timber from the 1960's extension was retained, cleaned and reused for the structure with the remainder sourced from local, second hand timber suppliers.
McQuillan's level of restraint and minimalist preferences are also evident in the joinery design of and his selection of a simple, yet starkly contrasting material palette for the interiors.
Tags: black, Brisbane, Home Architecture, homes, House Architecture, renovation, residential, Residential Architecture, white
---