Despite many a tribulation, The Hat Factory embarks on a new chapter that has been guided by Welsh + Major. The residence maintains much of its warehouse character and aesthetic, while ensuring it is fit for living with the wise addition of contemporary elements.
The factory has survived fire, police invasion, and a stack of warehouse parties to now become a pair of residential dwellings. The main floor includes a kitchen, laundry, living and dining room, with the bedrooms and bathrooms located above and a workstation situated on the bottom floor.
A lightwell implemented towards the north of the building ensures an influx of natural light, with a former lightwell repurposed as a courtyard.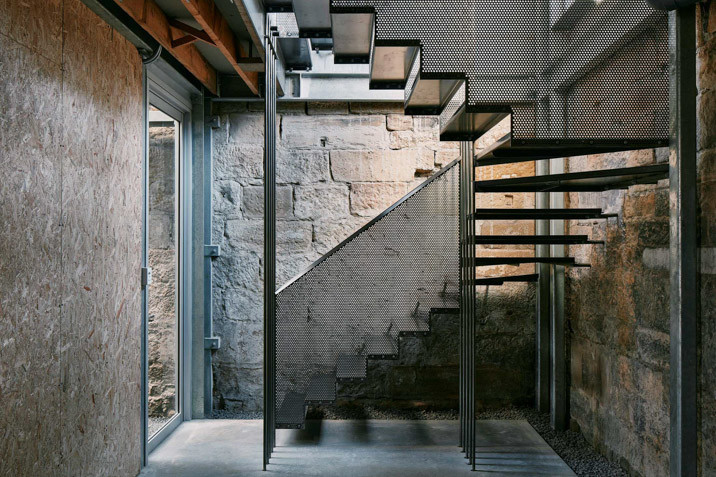 The textural palette fuses old and new to create an intriguing juxtaposition of elements and materials. Exposed sandstone blocks contrast with timber floorboards and cabinetry, with many walls left deliberately untouched.
The timeless concrete floors and contemporary light fittings and furniture pieces make for an interior that is beautifully unpredictable at every turn.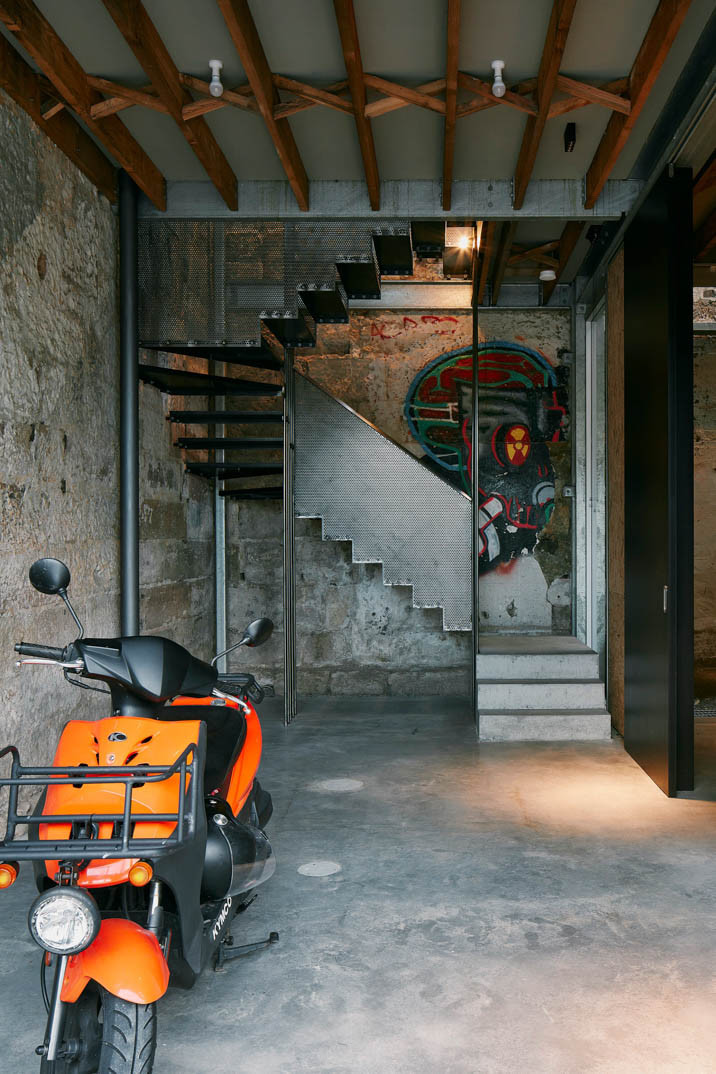 A former site for squatters in Sydney, The Hat Factory shows a way forward in terms of repurposing old industrial spaces into residential dwellings.
The architectural nous of Welsh + Major has resulted in two homes that feature a number of coarse existing textural elements that have been heightened by the implementation of contemporary aesthetic throughout.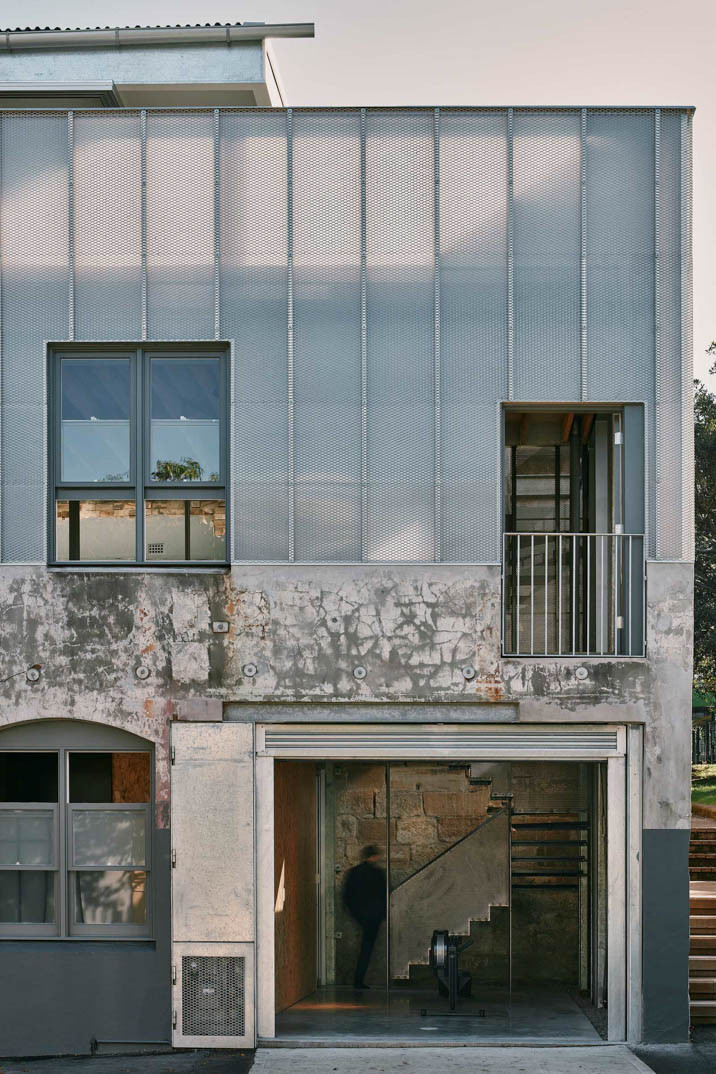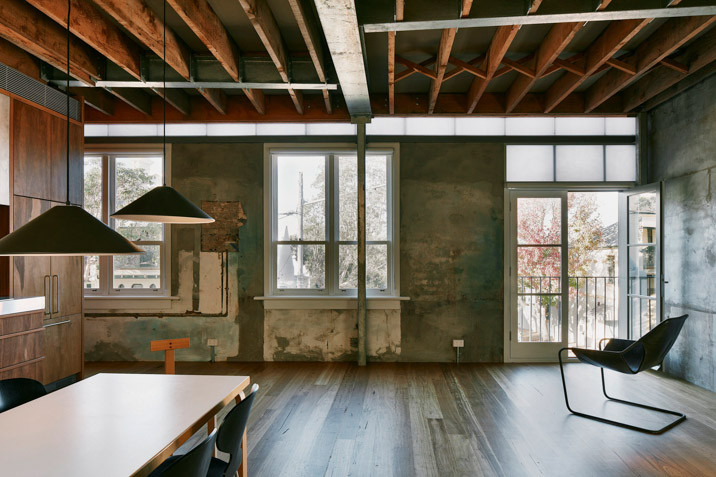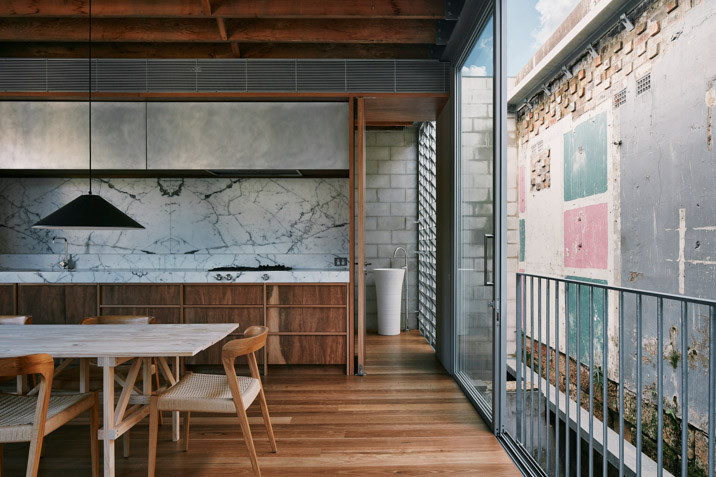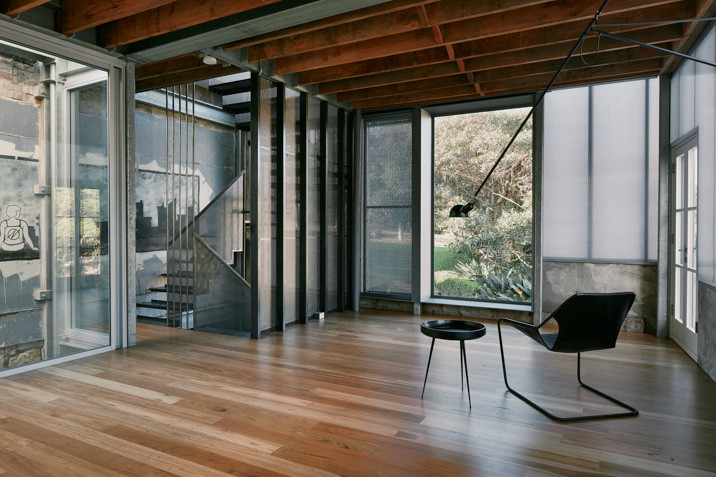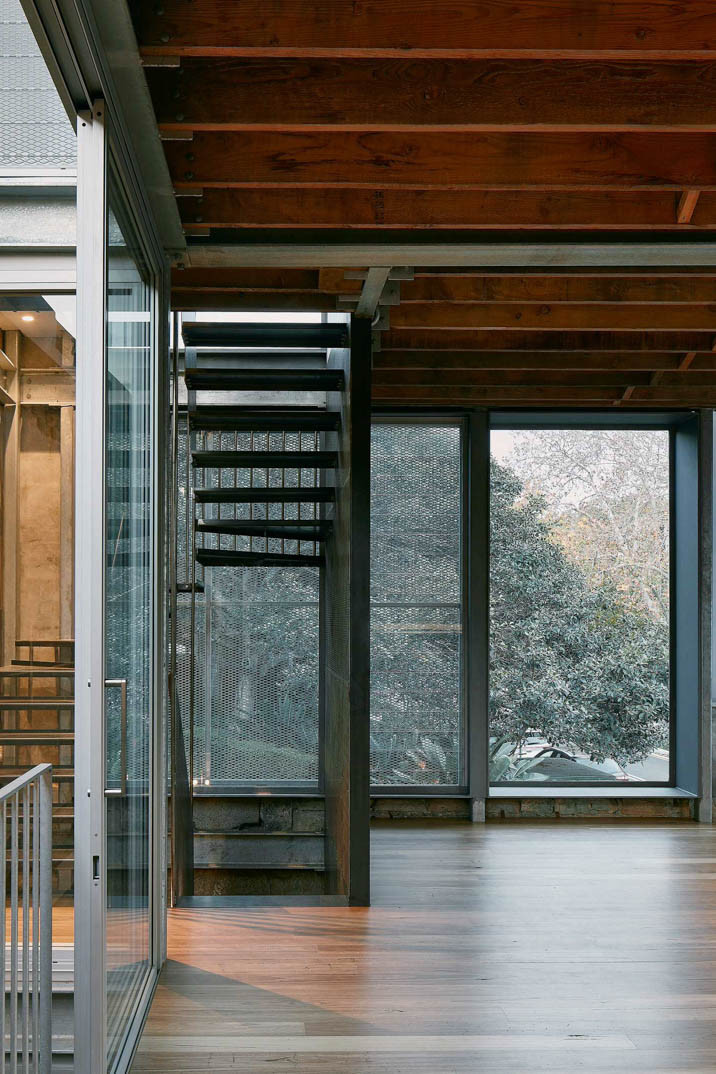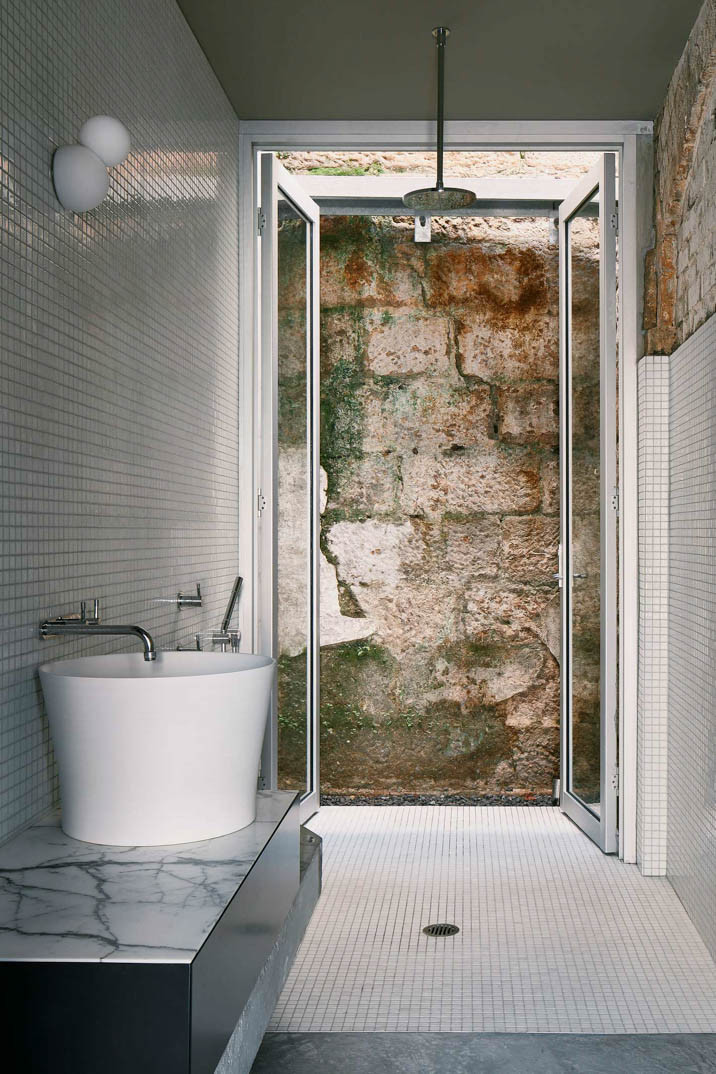 Project details
Architecture – Welsh + Major
Photography – Anthony Basheer
We think you might like this project with a garden courtyard, also designed by Welsh + Major. This article originally appeared on Architecture & Design.
---