As my cab pulls out of Coolangatta airport, the spires of Surfers Paradise rise up in the distance, thrusting through the swirling salt spray mist.  It is a profile which has become synonymous with bad planning. But things may be changing as Surfers looks forward to becoming a more liveable environment.
The new Hilton Hotel on Orchid Avenue, just one block back from the beach, will contribute to this regeneration of one of Australia's major tourist attractions.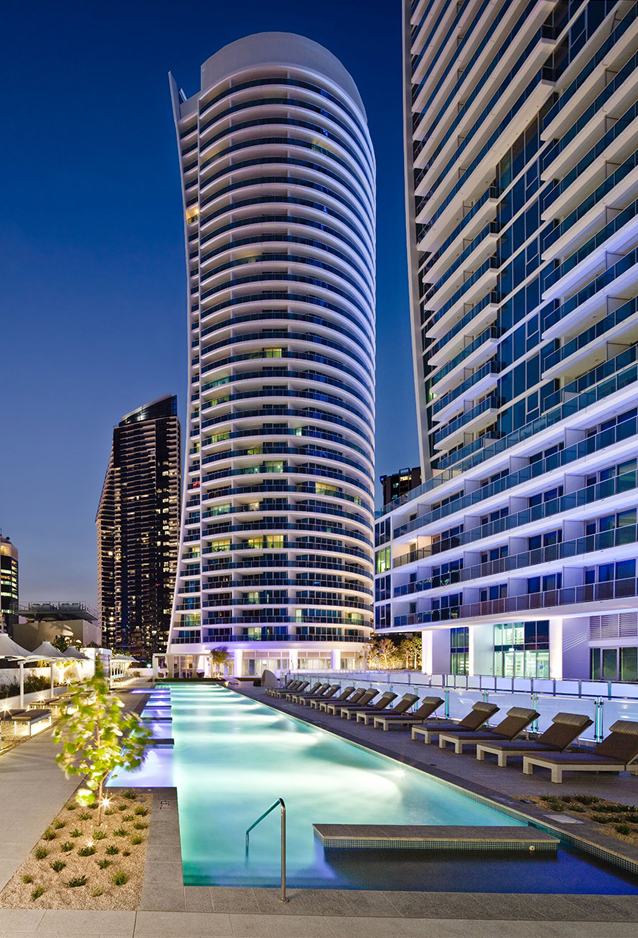 Pool deck
First, its elegant curved form brings architectural quality to the cityscape. Actually, it consists of two towers because this unique development mixes residential and hotel accommodation – indeed, they overlap, because vacant apartments currently serve as serviced apartments to accommodate overflow from the hotel.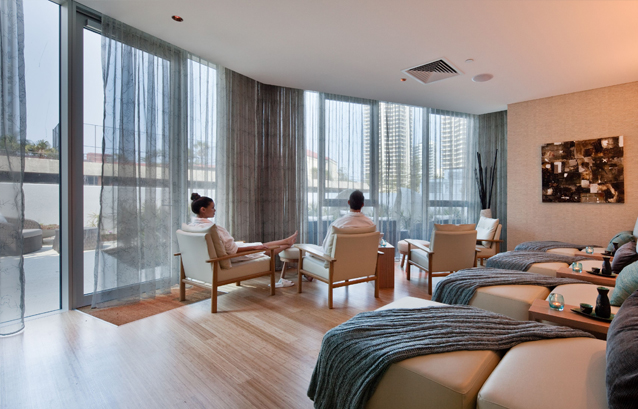 Eforea Spa Lounge
The two towers are joined on Level 2 by an expansive outdoor terrace including gardens, 40 metre pool, plunge pool, indoor pool and barbeque area.
At ground level, the hotel engages with its context in a fascinating way. It contributes to the plan to create a pedestrian link right through the city centre with the hotel connected to a curved, semi-covered pedestrian thoroughfare with quality retail and hospitality as an antidote to the dross for which Surfers has become known.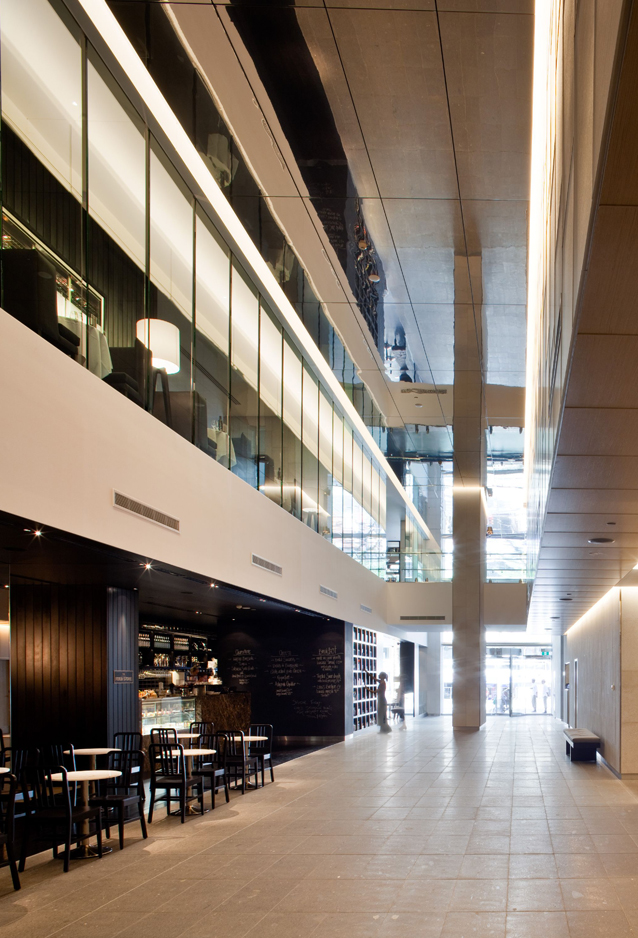 The Foyer
The main entry to the hotel continues the urban response. Here the architects (the Buchan Group) have designed an internal street leading directly from the entry to the reception desk. Along the way, there is an extended 'sidewalk café' (designed, like the Level 1 restaurant, by Mark Landini).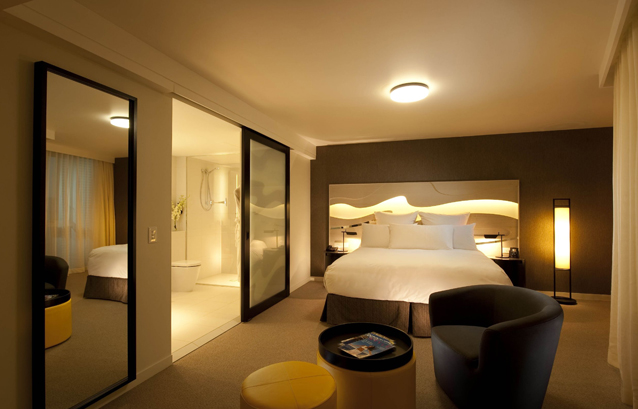 Guest room
The hotel accommodation responds in plan to the curved profile of the building. According to Project Architect, Todd Crighton, no two floorplates are the same, resulting in a rich diversity of room types. It also results in a long-awaited escape from the traditional box plan of hotel rooms by breaking up the space and avoiding right angles to make the rooms spatially stimulating.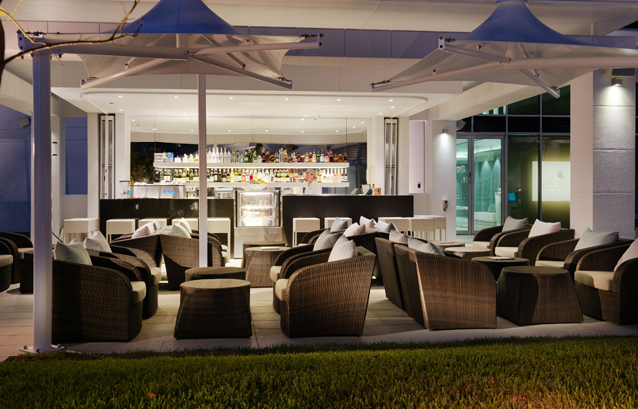 Roof deck bar
Needless to say there are some spectacular views to be had. I don't think I have ever enjoyed breakfast more because the Executive Lounge (on Level 15) where it is served not only has supreme views of the beach and the ocean, but also charming and comfortable arm chairs and occasional tables to sup at while drinking in the panorama.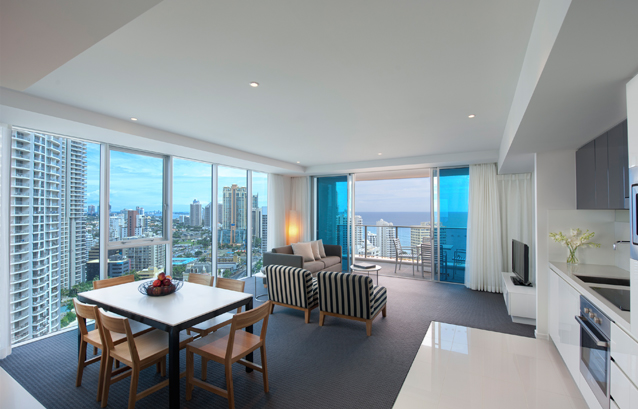 Living Area
For more information please visit:
Hilton Surfers Paradise
6 Orchid Avenue
Surfers Paradise QLD 4217
P: (61 7) 5680 8000
---