There is no compromise when it comes to authentic materials, as evidenced in this spectacular home in Western Australia. Situated on 150-acres and nestled amongst the rolling hills of Chittering Valley, the residence sits proudly yet somewhat understated in its setting, with humble materials such as rammed earth, natural stone and timber creating warmth and texture.
Designed by Nicholas Burns Associates for a retired couple longing to create a meeting place for family to create lasting memories, every aspect has been carefully considered so that it fits the mould of the landscape it sits within. It is about captured moments that reflect Nicholas Burns' sensitivity to each space, and the way in which nature appears to impose itself.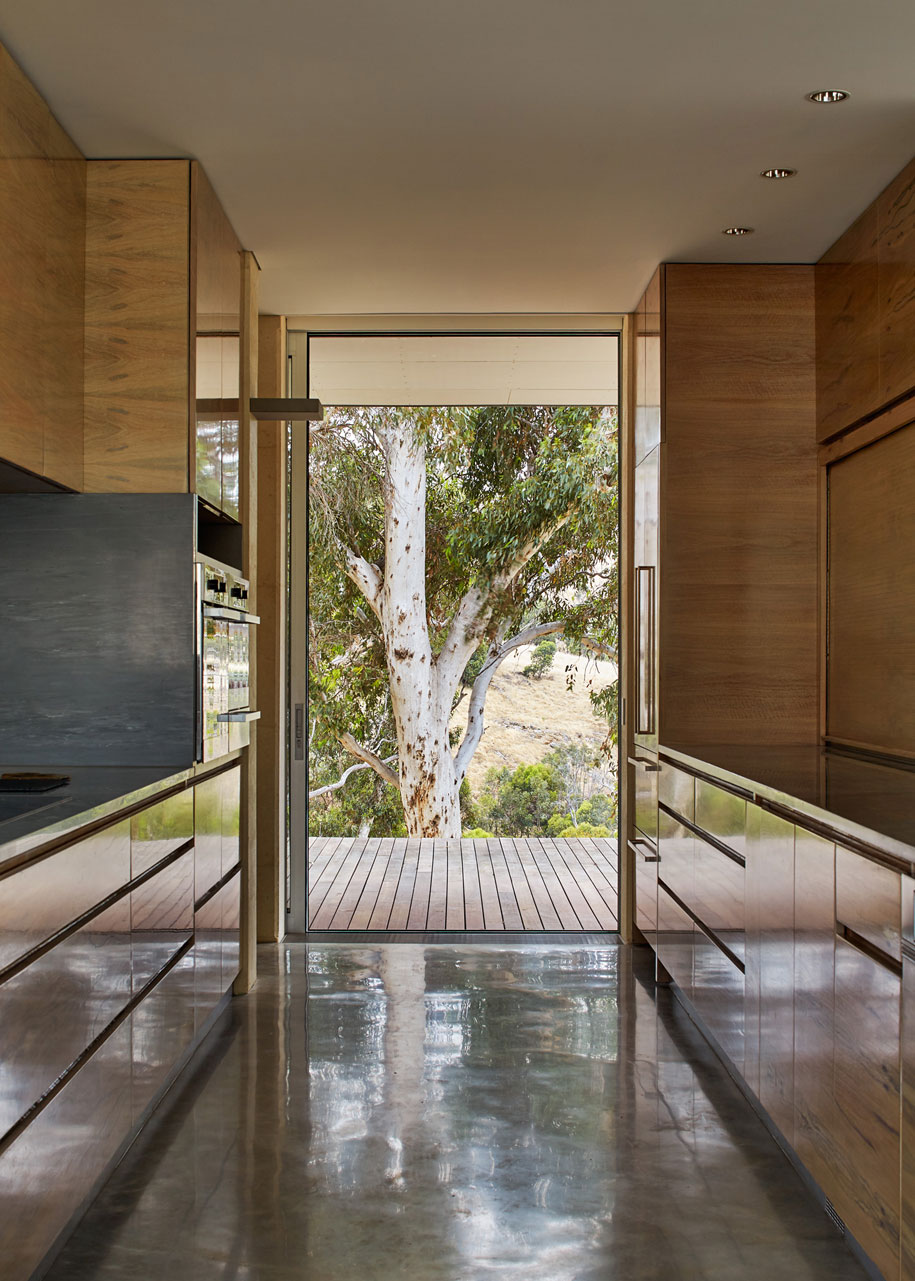 High specification windows, superior insulation and a progressive geothermal heating system ensures the home is at the forefront of solar passive design in Australia.
While minimalist in nature, the home exudes a warmth that is welcoming and comforting. It is an attribute that echoes Nicholas' focus on enjoying the beauty of "everyday-ness" – where amazing air quality and light views take a series of spaces to a whole other level. Combined with the raw beauty of the landscape beyond, it encourages the mind to wander and explore patterns freely.
Read the full story in Habitus Issue #29, page 175, now on sale.
Photography by Peter Bennetts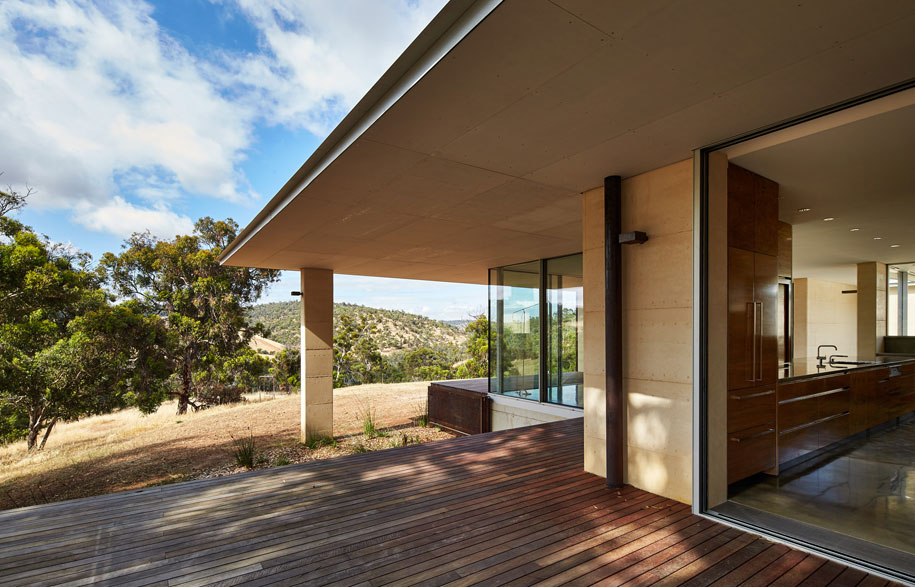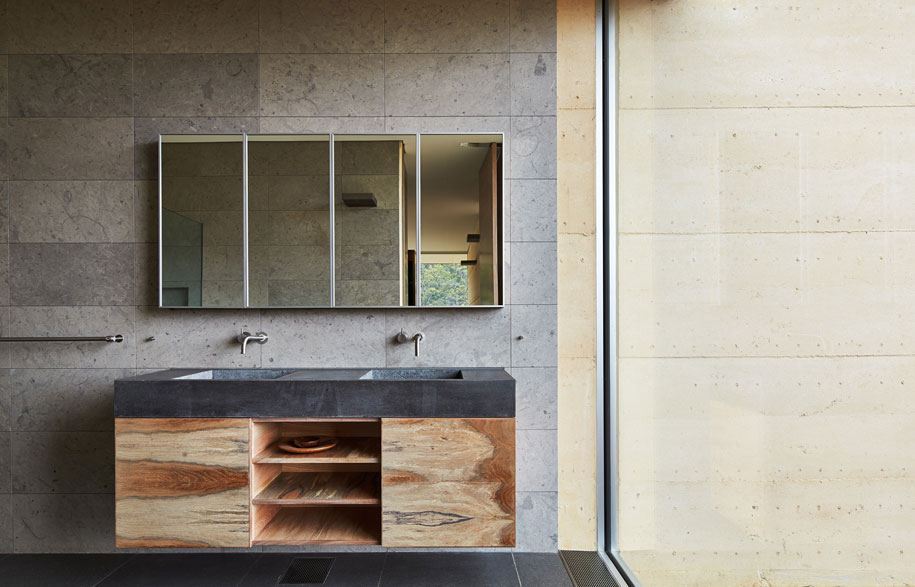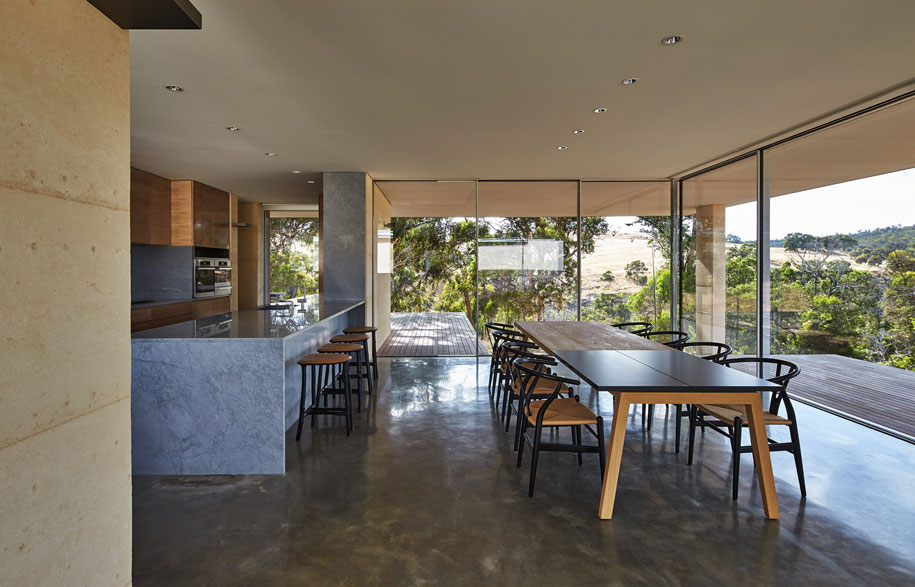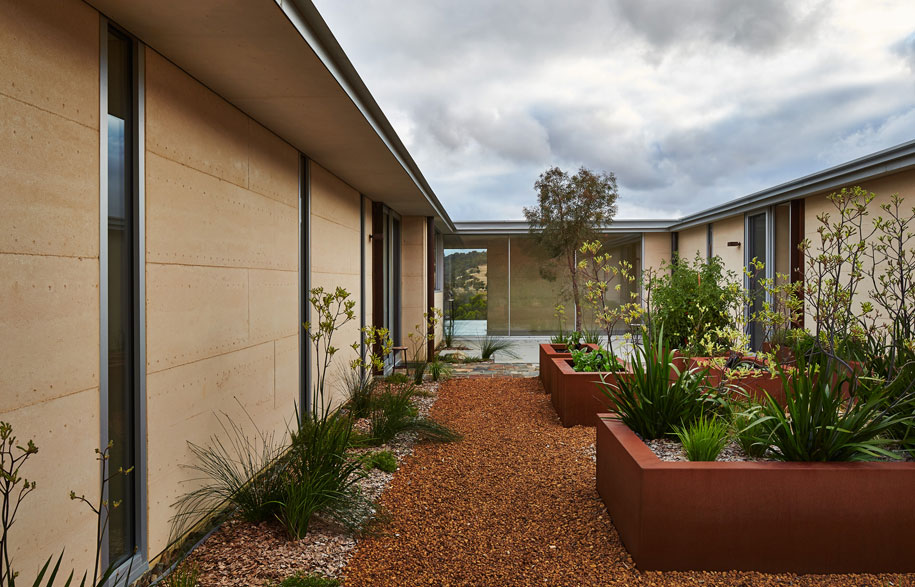 ---