The New Zealand bach (a.k.a. holiday home) is not just a twentieth-century architecture typology; rather it has long been an expression of the nation's cultural values. Holding a powerful place in New Zealanders' collective imagination, the traditional bach – a simple shed-like cottage – is associated with rugged isolation, nature and a DIY attitude. As the bach has evolved into a more sophisticated holiday home its cultural spirit still remains.
This holiday house, designed by Glamuzina Architects, is in Matakana, north of Auckland, where it is set in a flat paddock with a bucolic backdrop. It's the holiday home of a family with two children who escape to the house as often as possible to spending time with family and friends. "The brief was for an informal, relaxed home centred around the experience of cooking and dining," Dominic Glamuzina explains. "They wanted the home to have a connected relationship with the site that offered a succession of diverse views across the landscape."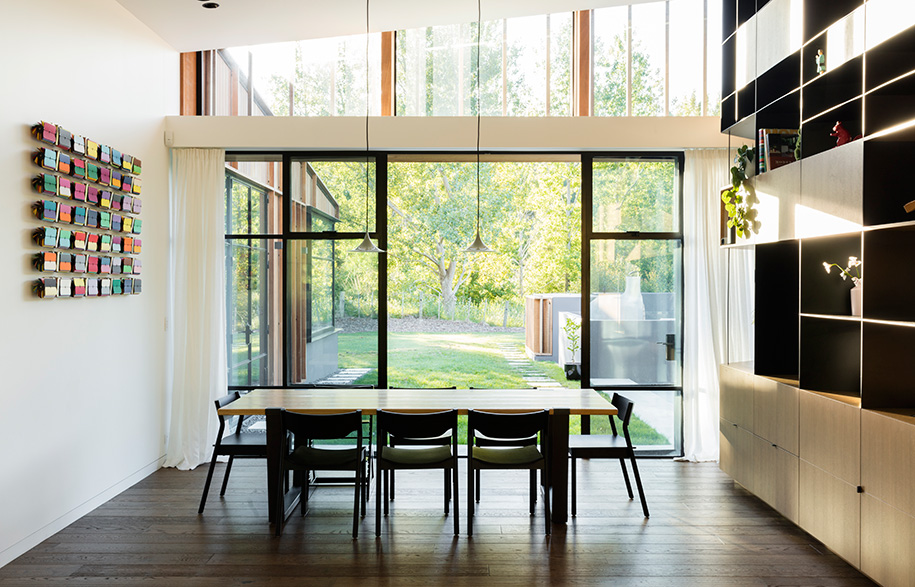 With a deep L-shaped plan, the three-bedroom house provides for large and intimate gatherings and is organised around food preparation and eating. The kitchen, living and dining areas open to the sunken courtyard, adjacent pool and landscape; the children's bunk/play room provides the kids with their own space; and the snug/library recedes into the ground offering a pocket of refuge. Views of the surrounding landscape are framed and the roof profile echoes the hills with a pointed skylight above the bedrooms and gradual incline to the clerestory windows above the living area.
High-end materials give a more urban feel to the rural context of the house. Outside, exterior timber battens add texture, rhythm and expression as light plays across them during the day, and the brick walls and podium define porches, seating and gardens as spaces to inhabit within the façade. Inside, oak flooring and paneling contrasts with the sculptural plaster walls, with thin black steels articulating the transitions between these materials.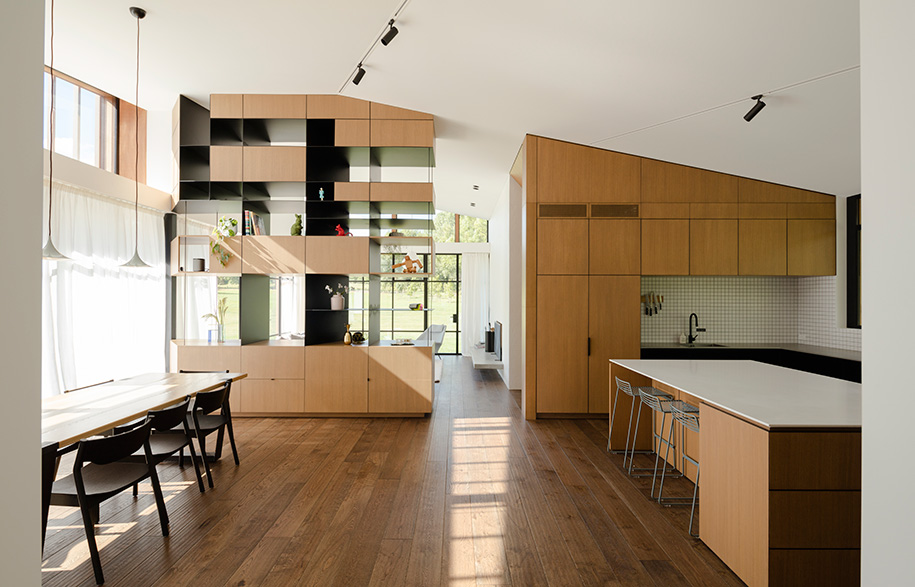 This holiday house may be larger and more sophisticated than the traditional bach but architectural references remain. "Parts of the house refer to the intimacy and programmatic overlap seen in the New Zealand bach," says Dominic. "The kids bunkroom provides a collective single space, and the snug/library is a softly lit internalised space in which the adults can retreat."
If vernacular buildings are the architecture of a people and place, then this house is a contemporary expression of the New Zealand bach as the residents use it to relax amongst the rural landscape and engage in back-to-nature DIY projects such as planting their orchard.
Glamuzina Architects
g-a.co.nz
Words by Rebecca Gross
Photography by Sam Hartnett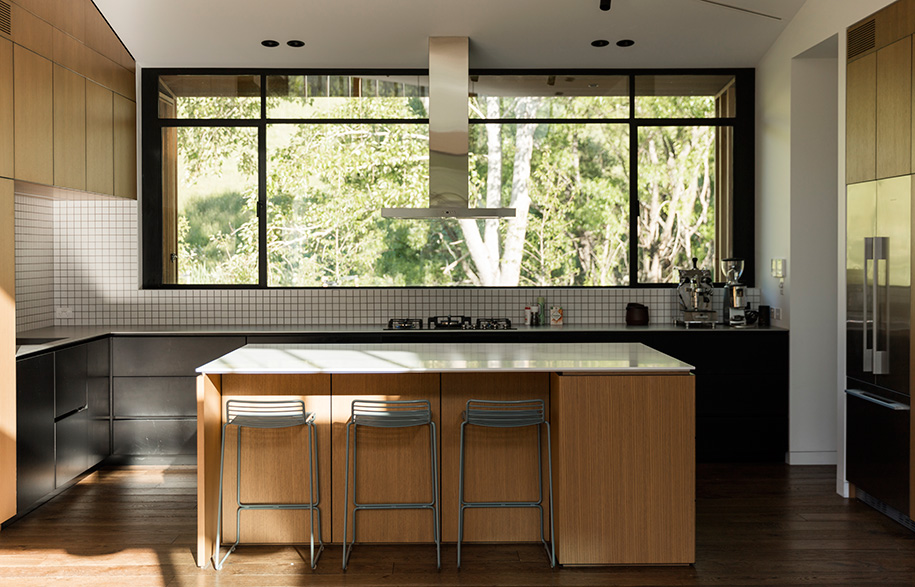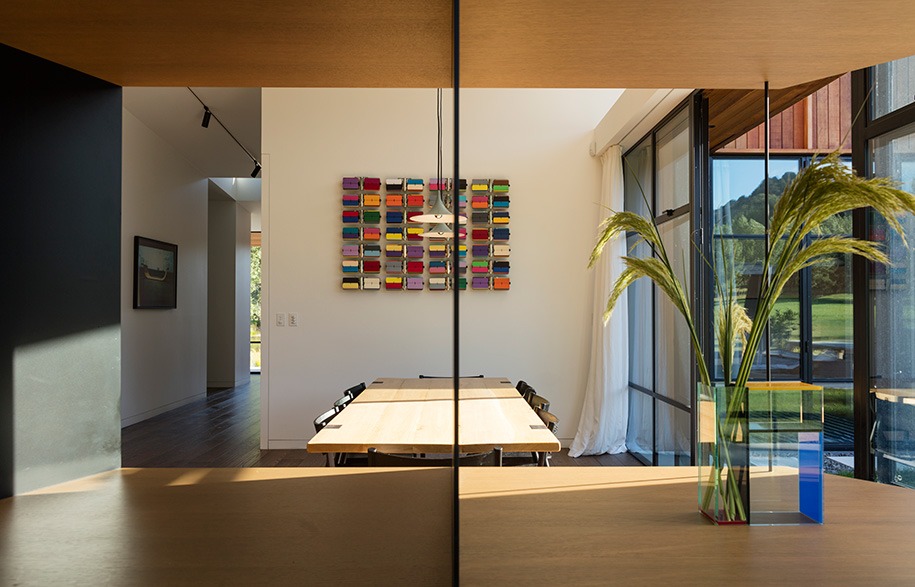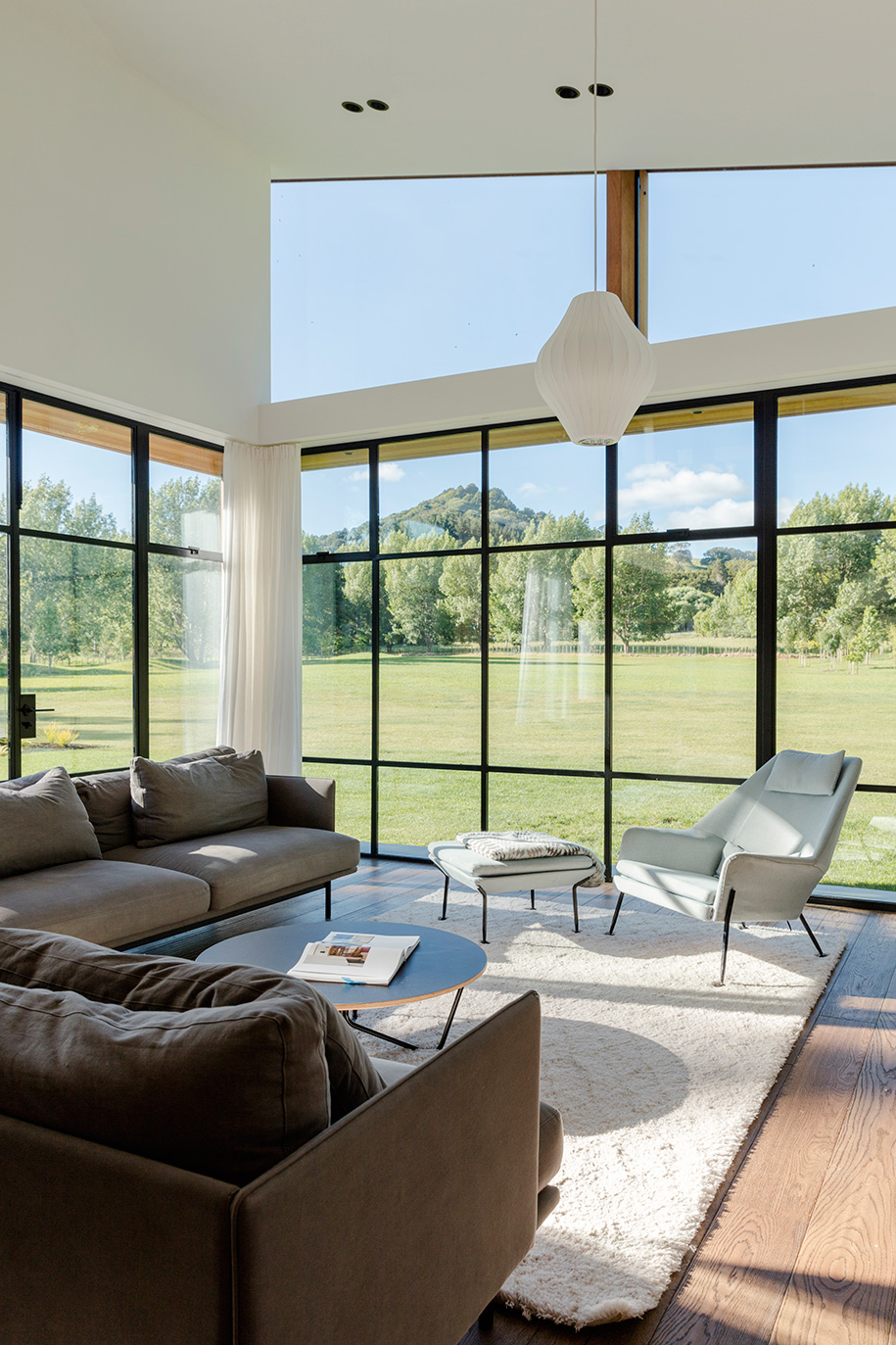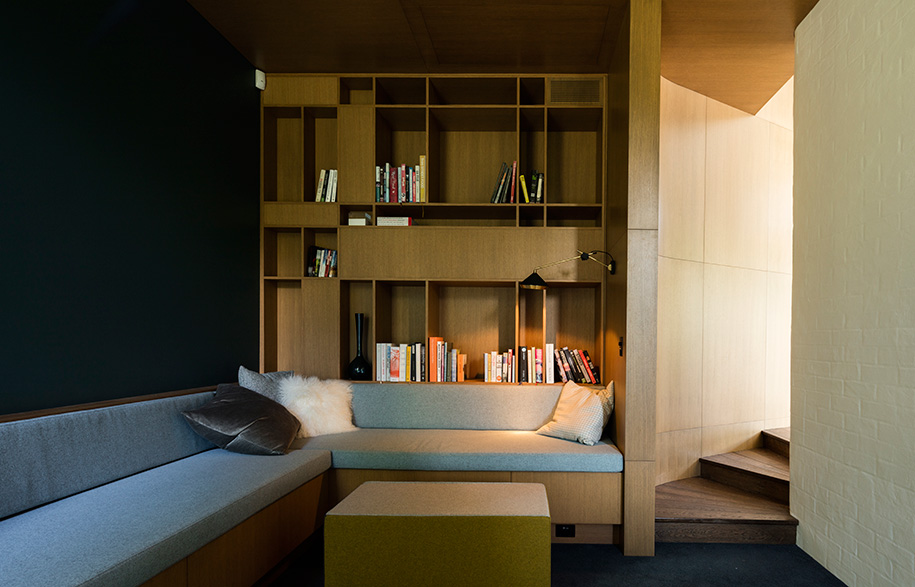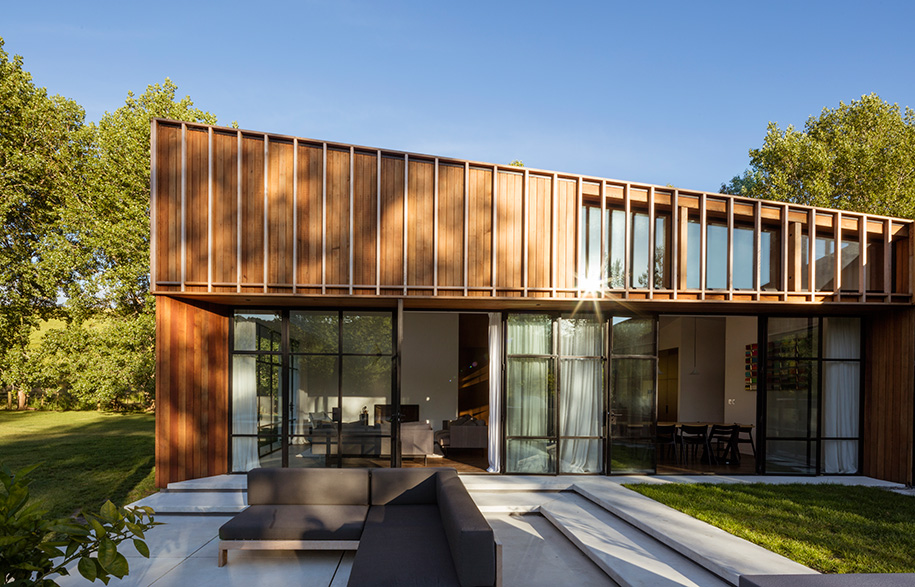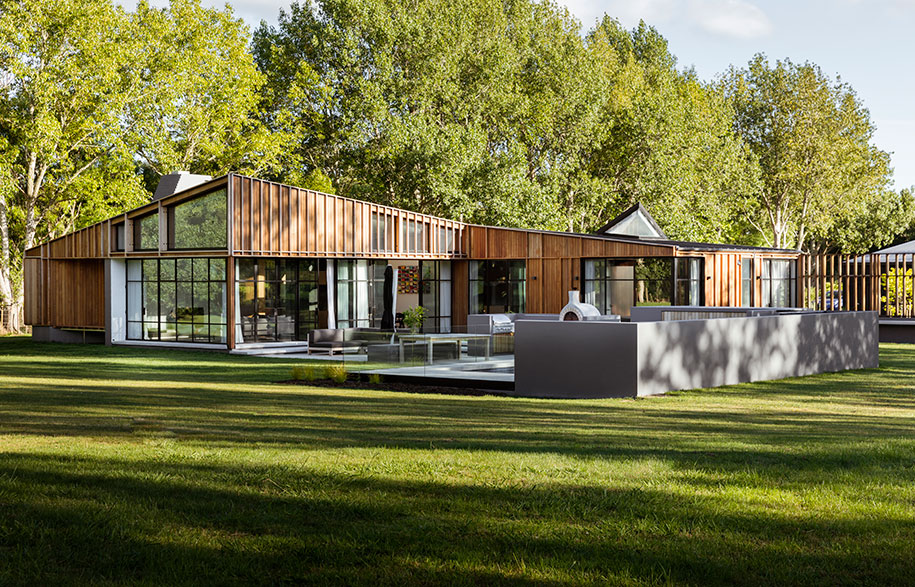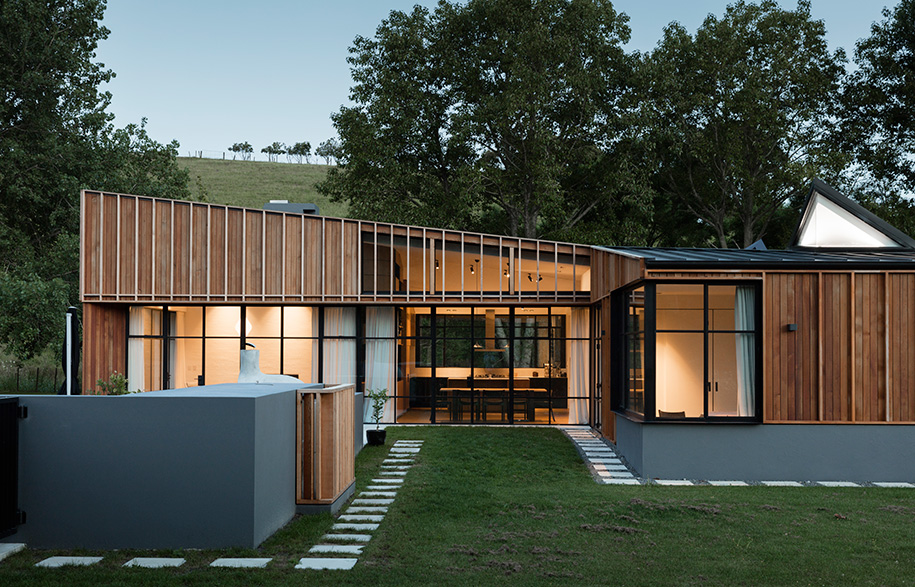 Tags: Home Architecture, House Architecture, Residential Architecture
---