Allen Lin is a champion of design. Owner of popular Hong Kong dining group The Night Market, he isn't letting his day job stand in the way of his passion. Each restaurant has become a means for Allen to enlist the help of world-renowned designers to experiment in merging a more high-end aesthetic with his popular no-fuss dishes.
This collaborative thinking, inviting art and design in an accessible form and frequented public space, flows throughout the entire restaurant concept. From the larger elements such as the interior design and furniture to the smaller elements of artistic features and tableware, each one of The Night Market's three restaurants exhibits an international cast of celebrated products and stylings.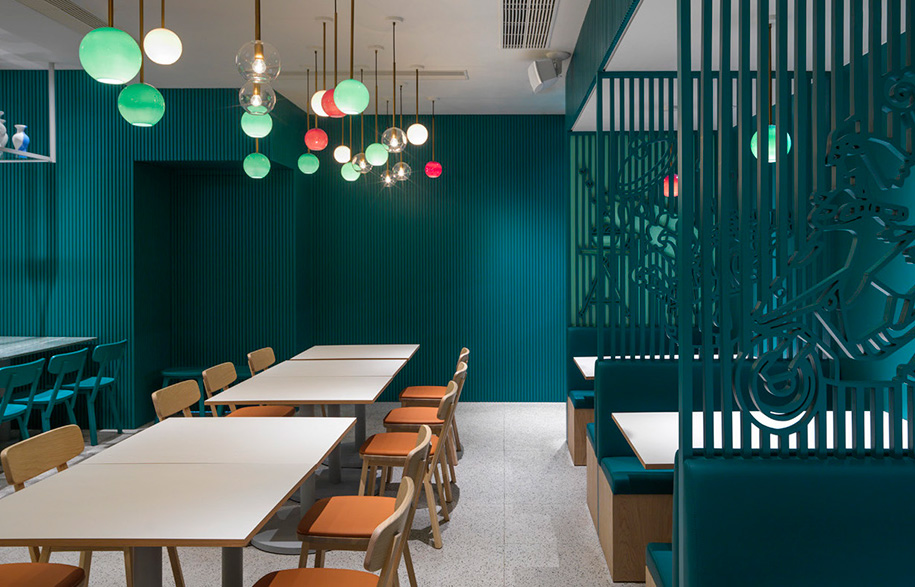 For Allen's latest restaurant in Cityplaza Mall, he enlisted the help of two of Australia's local favourites; interior designer and creative director of Melbourne's DENFAIR Alexi Robinson and esteemed designer Adam Goodrum. Alexi had previously worked with the restaurant group on their past sites and was brought back with Adam to further develop the unique styling of the eatery.
The Cityplaza restaurant pulls on the eye-catching turquoise accents that continue through each site. The colour is bold and rich, adding joy to the space. To soften the intensity of the colour while maintaining fluidity, it is used across a mix of textured surfaces; including on a vertical design that extends the perceived height of the room, as well as on an iron metalwork feature. In keeping with the broader concept behind The Night Market, the inclusion of this 3D iron element alludes cast iron garden furniture, often associated with a high-class culture. The play on this referential material in a fun and youthful turquoise strengthens the marriage of the upmarket and accessible that underpins the restaurant's branding.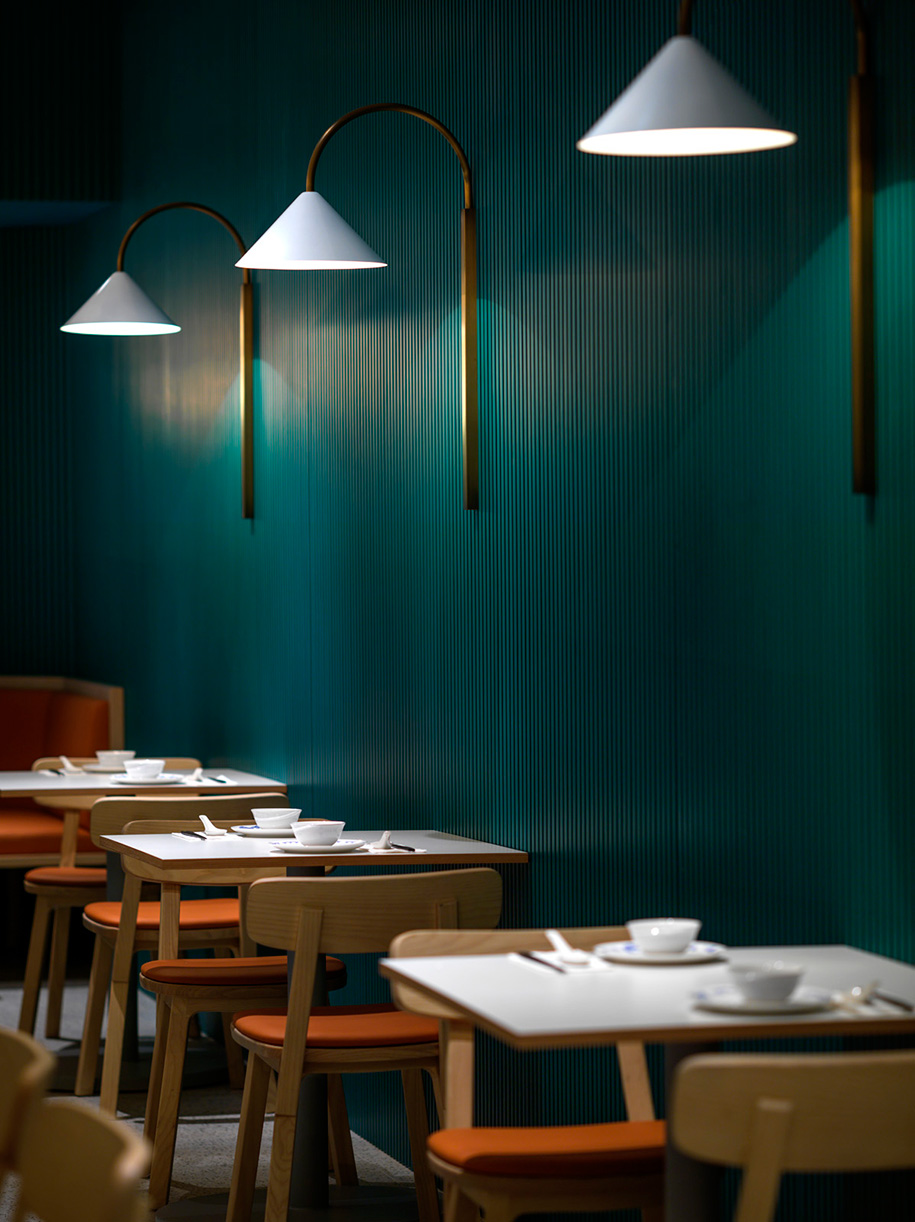 "It's been an enjoyable new approach for both of us, two very independent designers with different backgrounds and insights into engaging on a human level," says Adam Goodrum. "The project in Hong Kong was a great opportunity to tap into local manufacture to help build a contemporary narrative around traditional Taiwanese street food."
Mollifying this exuberant turquoise is the clever use of a softer carrot-toned upholstery. While still warm and bright, this colouration acts to step down the strength of the accent colour and transition more subtly to the nude timbers. The use of this natural wood adds a gorgeous texture, proudly exhibiting its knots and veins. Alexi and Adam have seamlessly blended the comforting qualities of natural materials with a vibrant palette that builds excitement back to the ensuing food.
Alexi/Adam was formed in 2016 by interior designer Alexi Robinson and industrial designer Adam Goodrum as a platform for collaboration, offering a unique and unified approach to interior design that rethinks the creative process around object and space.
The Night Market
thenightmarket.com.hk
Words by Ella McDougall
Photography by Jonathan Leijonhufvud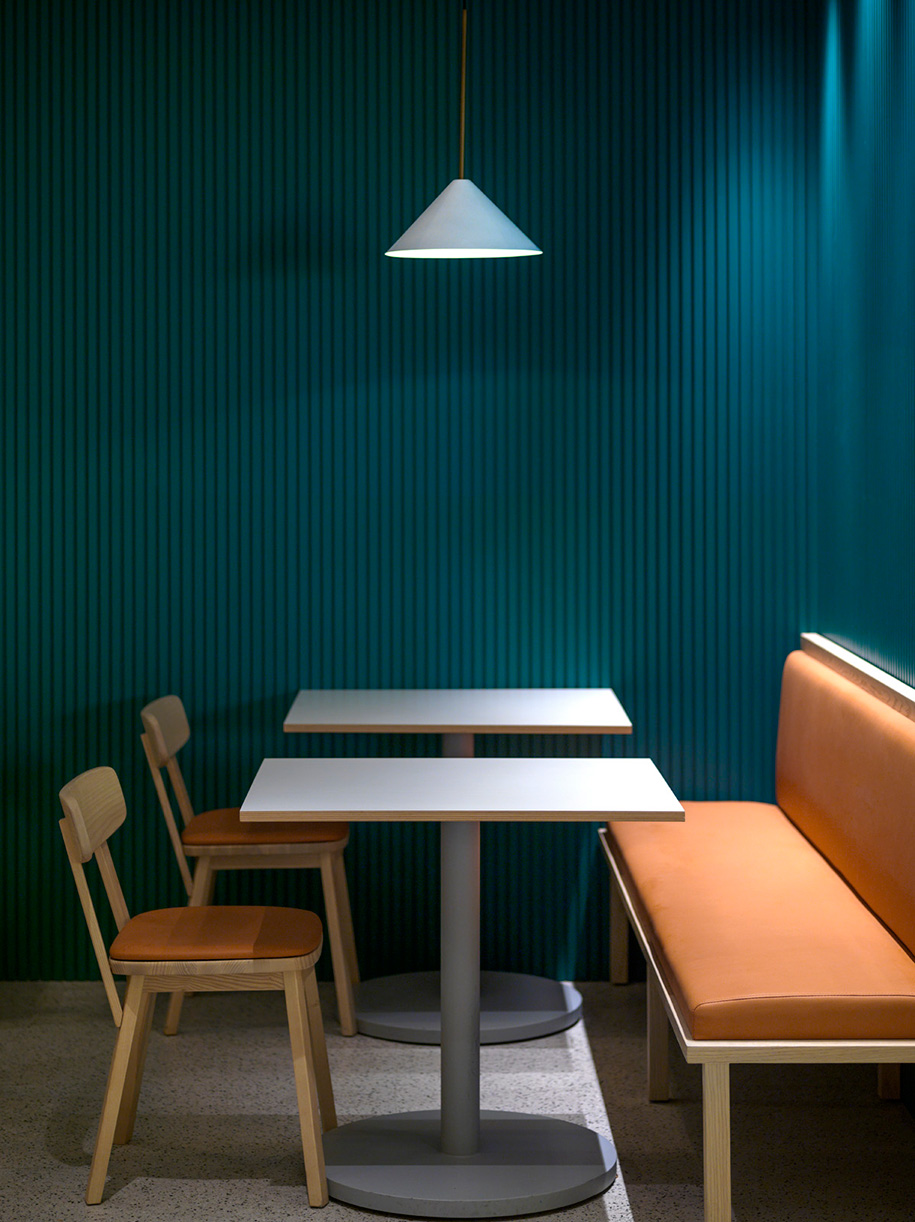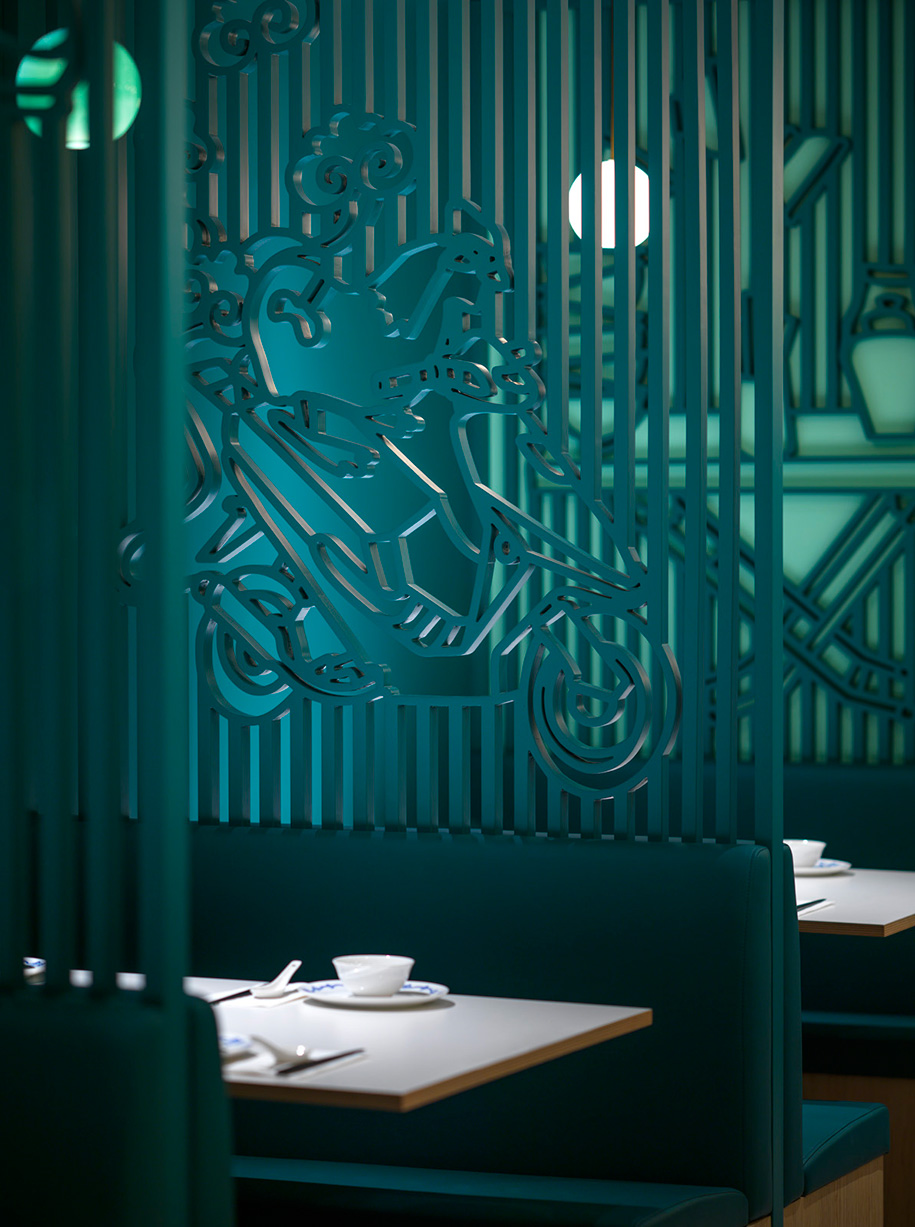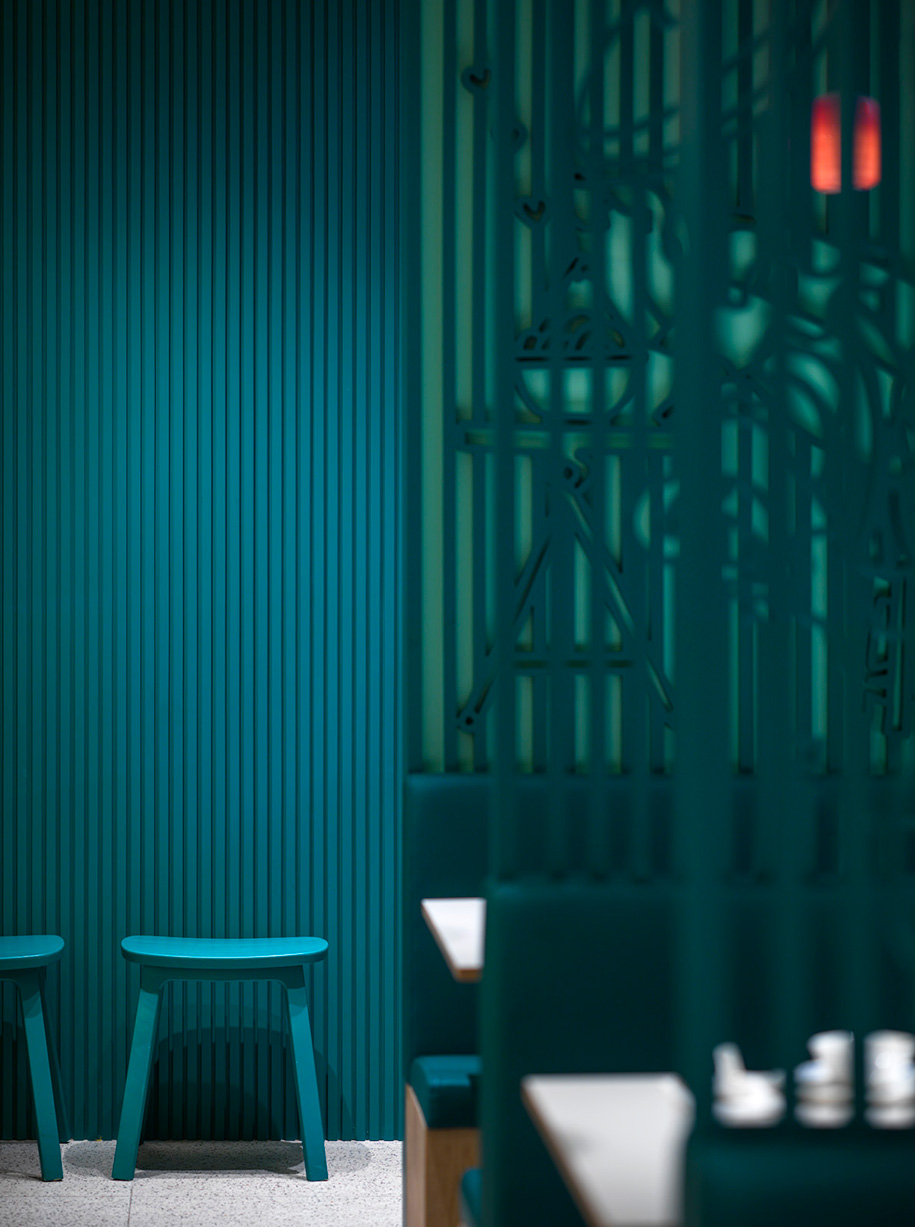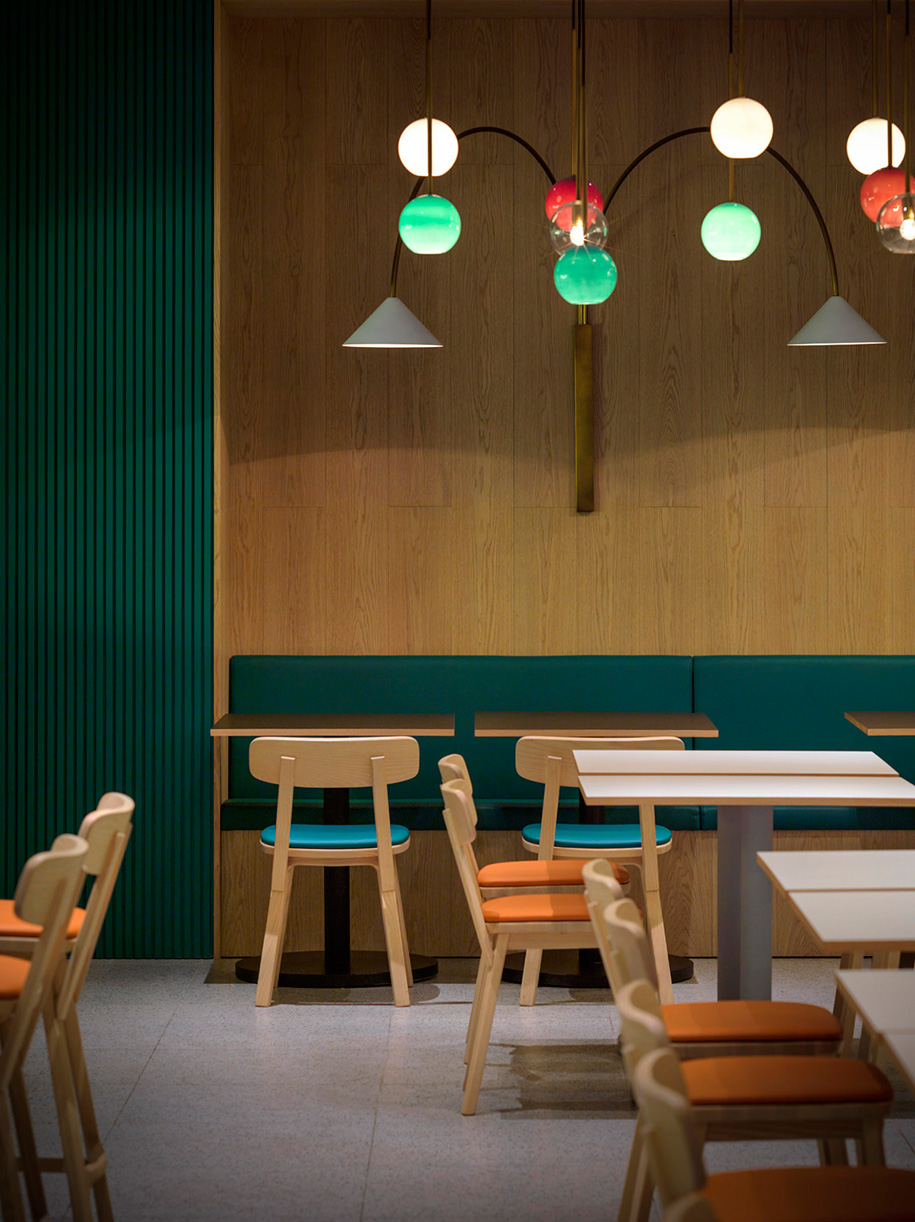 Tags: Interior Architecture, Interior Design
---