Built around 1908 as a Methodist Church and converted to Cronulla library in the 1970's, The Old Library's lengthened rectangular layout and  tri-paneled ceiling are testimony to it's original purpose. As such it made a rich but dated canvass for redevelopment, full of charm and challenges alike.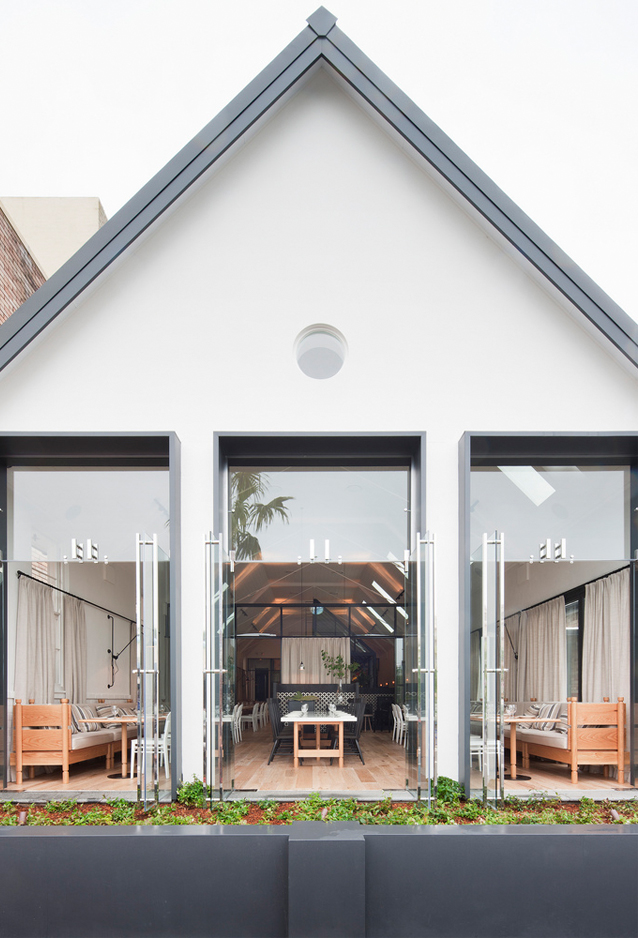 Owner Mario Kalpou explains that their aim when redesigning the space was "to create a comfortable yet chic environment that didn't intimidate and oozed practicality", and that the team was "blessed with a great building which had a real sense of character".
In keeping with the structure's original timber construction the restaurant has been designed with smoked and limed royal American Oak floorboards, and the modern steel and glass elements necessary for a functional kitchen/bar area are softened by use of linen curtains separating different areas. 
The building's bookish period is also given a nod with book-cases, coffee tables, book and fire-place alcoves and a graphic representation of a library wall next to the bar, and the combination of quirky details personalize and lighten the space.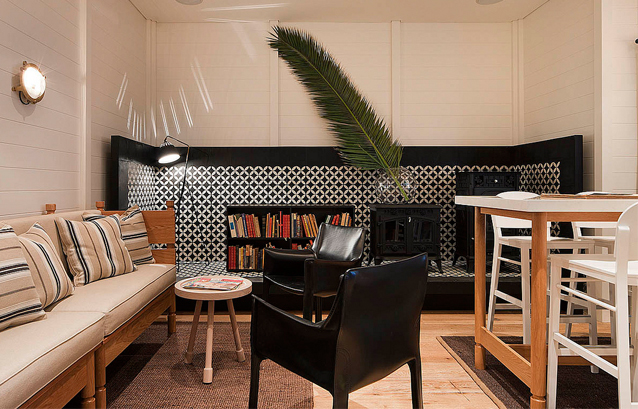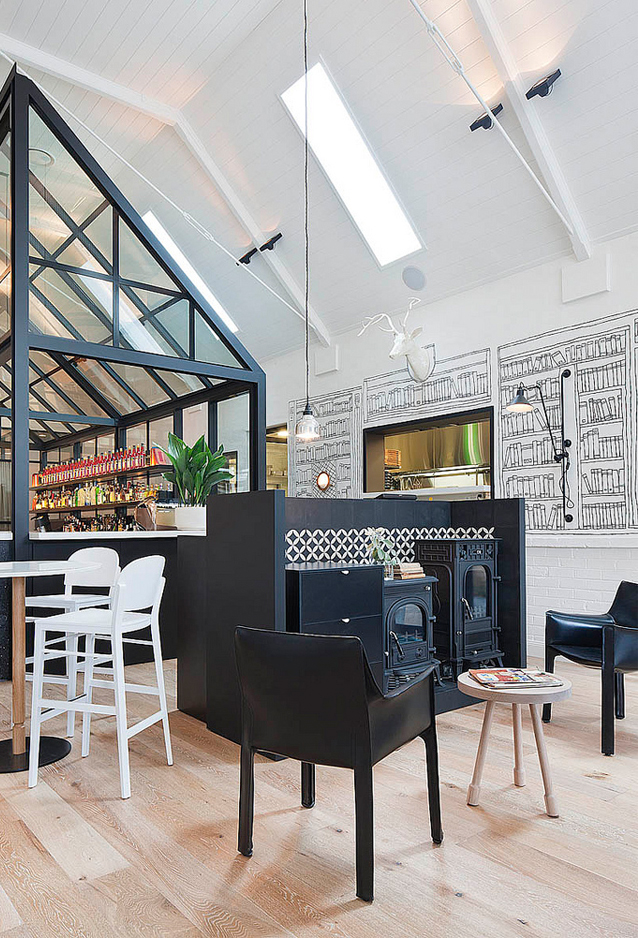 In the culinary department The Old Library has seen the touch of serial restaurant opener Danny Russo, and skips down an Italian-influenced modern Australian path. A playful menu and good combination of classics and experiments ensure varied palates will be satisfied, and that the restaurant's aesthetic success is complemented by the food's deliciousness.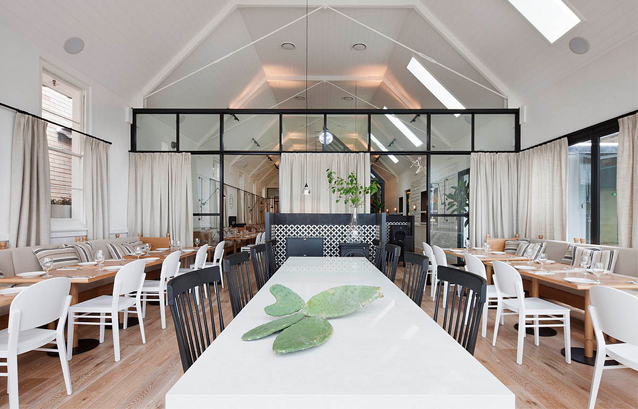 Tags: Interior Architecture, Interior Design
---