2008 was a big year for China. Around 15 per cent of the world's population tuned in to the Beijing Summer Olympics opening ceremony, a four hour soft power extravaganza co-directed by famed movie director Yang Zimou inside China's Bird's Nest National Stadium (designed by Herzog & de Meuron, project architect Stefan Marbach, Ai Weiwei and CADG). On the same day a far more modest opening took place on bar street, Sanlitun, as The Opposite House, arguably the city's first luxury design hotel, welcomed its first guests.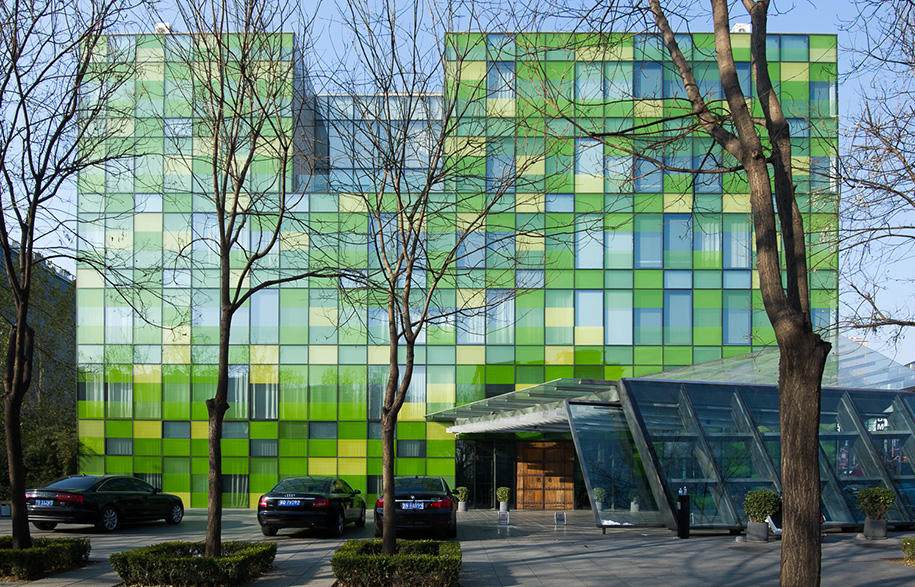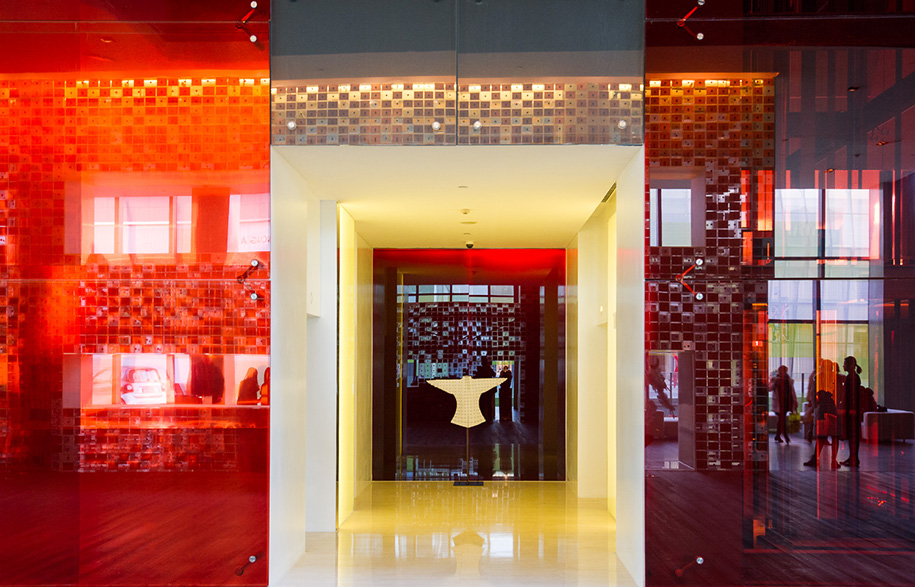 Eight years later, this 99-room property by Kengo Kuma & Associates has remained relevant in an increasingly crowded and fickle market. "When we first opened, people would walk by and stare. A lot of them first thought it must be a museum," recalls hotel General Manager Mark Passmore. It is not hard to see why.
The stout oblong shaped building's floor-to-ceiling windows are patterned in a seemingly random pattern of clear glass interspersed with semi-translucent panes of green and yellow. At the entrance, twin refurbished Qing Dynasty timber doors stand beneath a shaded a canopy of steel and glass.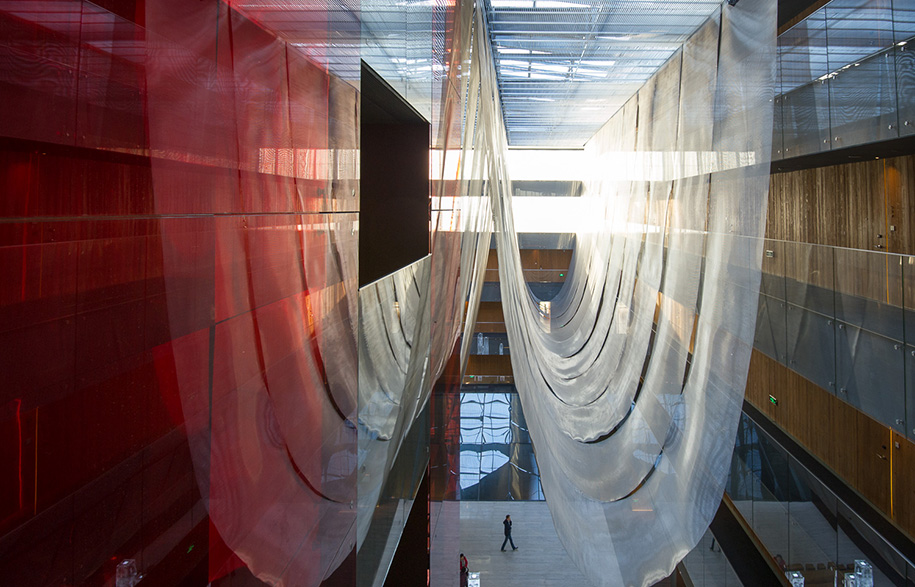 Inside, stainless steel mesh curtains curl down from a six storey high atrium, which hosts art exhibitions every quarter. A wall of rectangular, partially back-illuminated drawers that suggest Chinese Traditional Medicine store containers, divide the space into a lounge and casual check-in area.
The architect's intention was to merge traditional Chinese and contemporary design. "Our aim was to translate Siheyuan, a traditional Chinese housing style, into a modern context," says Kengo Kuma. We emphasized a sense of community centering around the atrium, a modern version of a Siheyuan courtyard."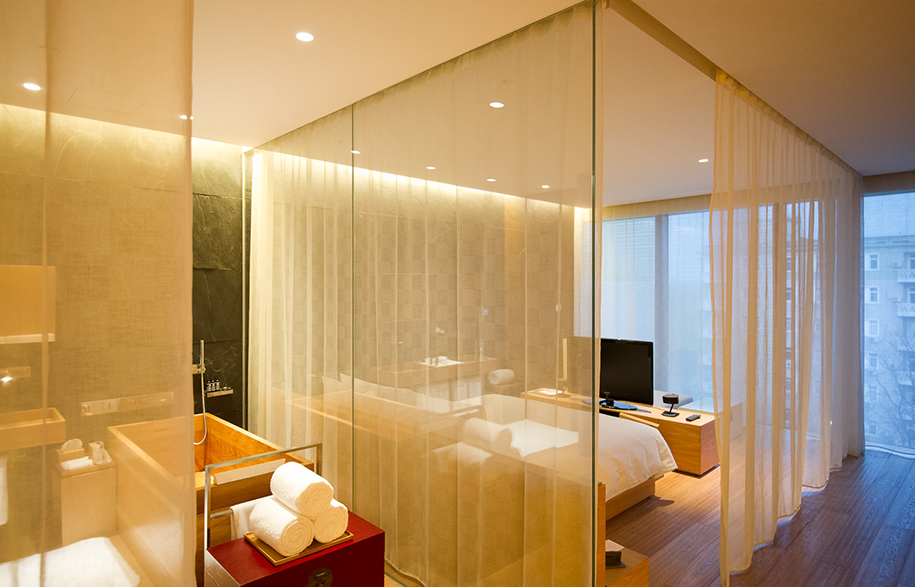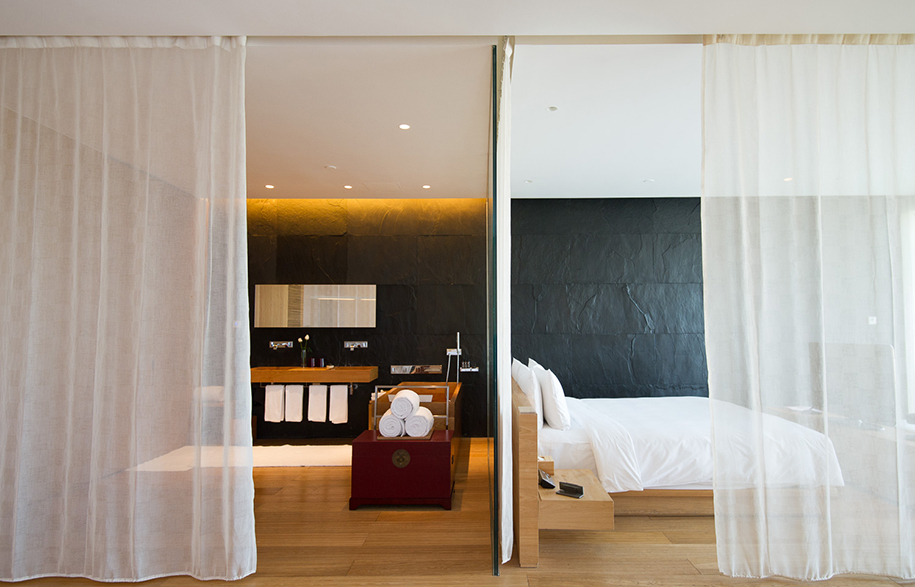 The Opposite House's 99 rooms are divided into 45, 70, 95 and 115 square metre studios and one 390 square metre penthouse. Furnishing is modern and minimalist with pale timber floorboards, freestanding timber bathtubs with living and sleeping space divided by sheer white curtains.
The most spectacular aspect of the property is its 22-metre pool, two levels below the ground floor atrium, which has featured in numerous best hotel pools listicles. The stainless steel clad pool is partially lit by a skylight with rows of fibre optic lights that hang in long threads from above. "This hotel isn't for everybody," says Mark. "Our guests are mainly designers, architects, fashion industry people – very much creative types."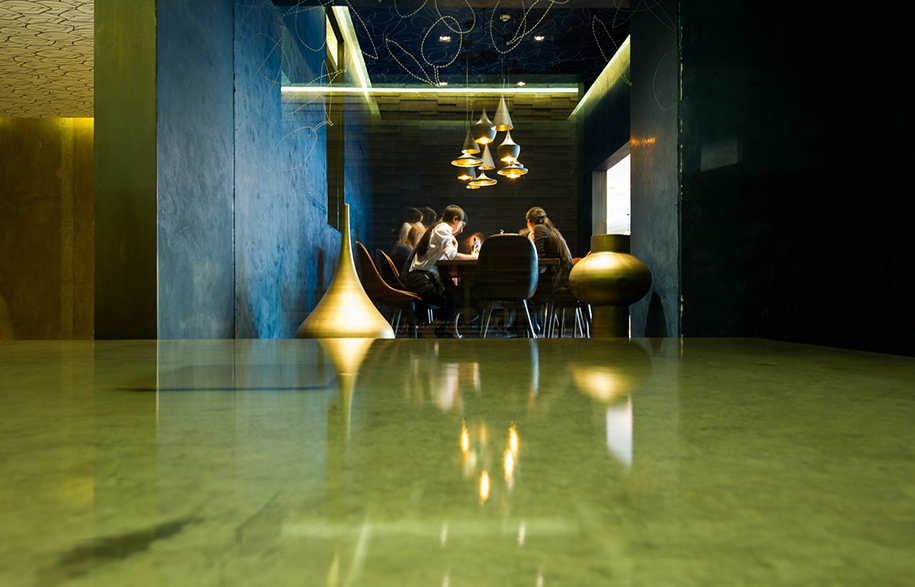 The Opposite House was recently listed as one of "China's 6 industry hotspots" in the Hollywood Reporter. Mark puts this down to the draw of its three restaurants (Jing Yaa Tang, Sureno, Village Cafe) and bar, Mesh, which generate 50 per cent of the property's revenue.
Kengo sees The Opposite House's enduring appeal in its respect for Chinese tradition and architecture that hints at Beijing's future. "We always approach projects by studying memory of history of the locations" he says. "We do not flirt with fashion and short-lived trends."
The Opposite House
theoppositehouse.com
Kengo Kuma & Associates
kkaa.co.jp
Words and photography by Dave Tacon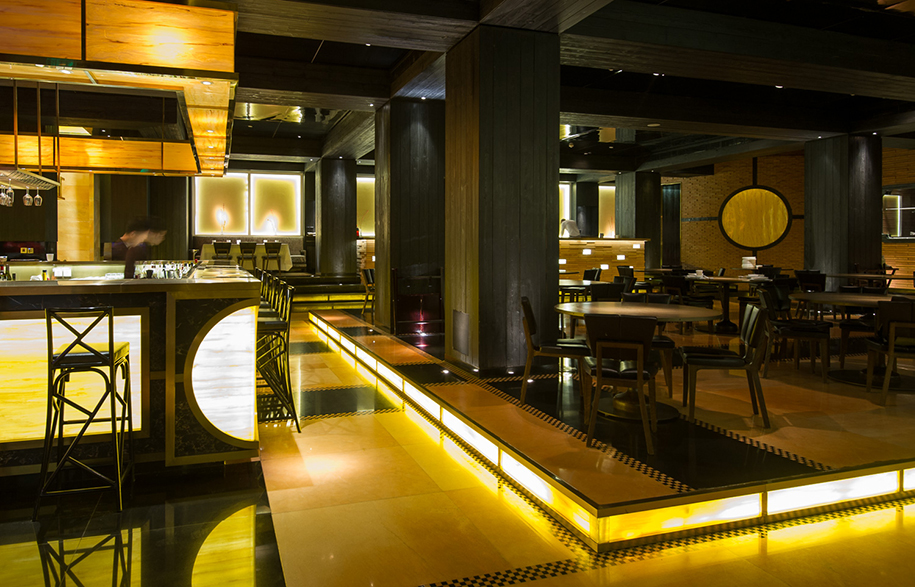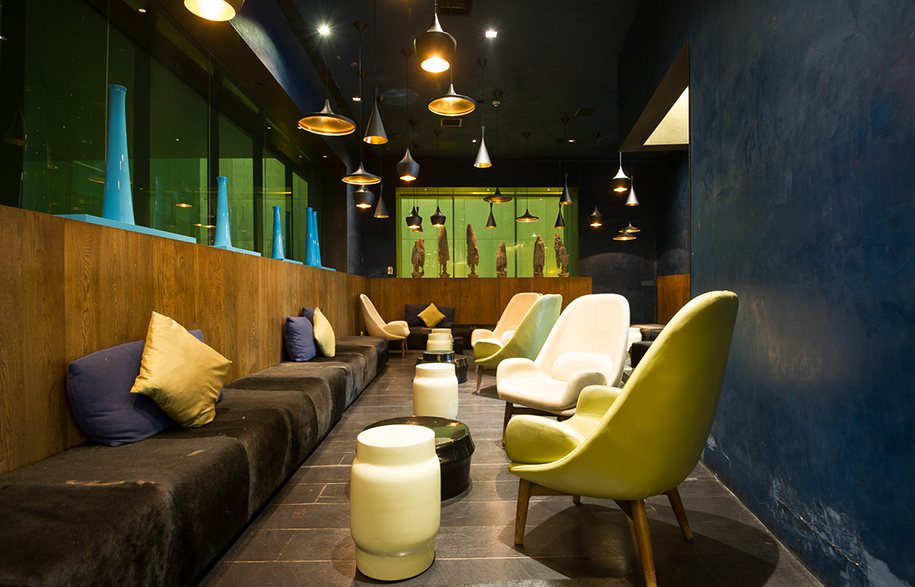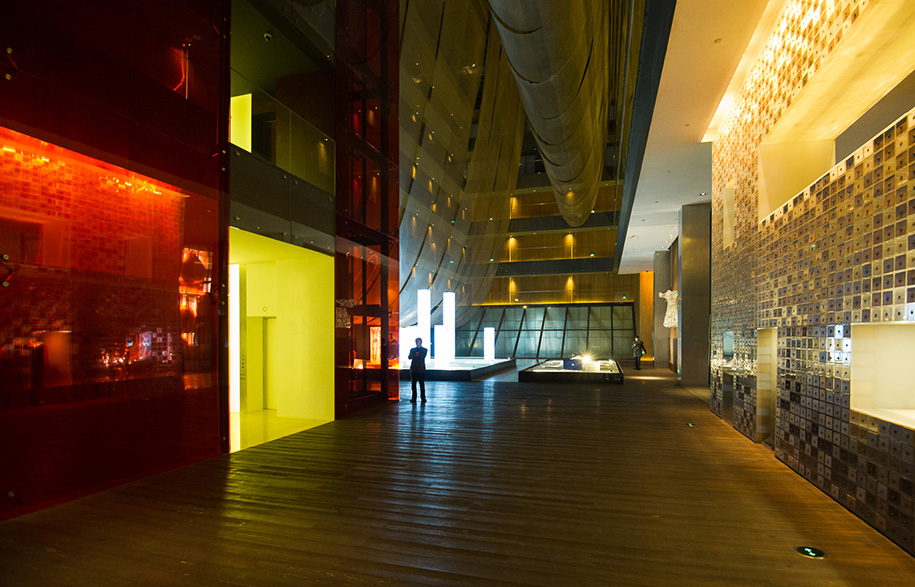 ---