What are you looking for when you book a hotel? Well, if you're visiting an action-packed city such as Melbourne, you're generally after something convenient and close to the CBD, a comfortable retreat for afternoon siestas, and something that's just a little bit nice – to make your stay truly memorable.
There are hundreds of options when it comes to Melbourne hotels, but there's none quite like The Ovolo, one of the city's newest 'designer' hotels located in the coolest part of town, on Little Bourke Street.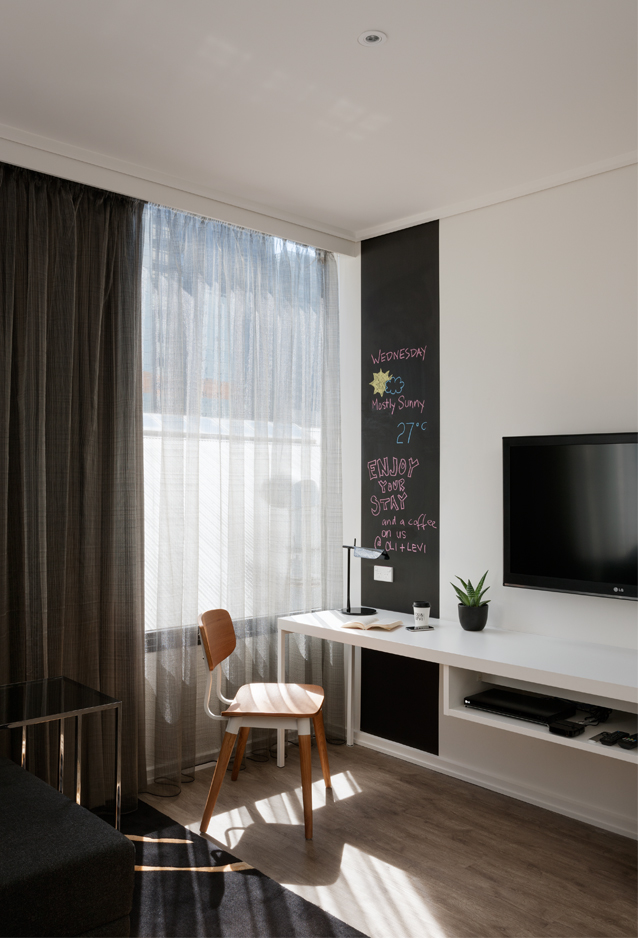 The Ovolo is a boutique laneway hotel that not only welcomes you in off the streets, but just as quickly teases you back out again. Behind its contemporary and comfortable fit-out is design firm Hassell, who has designed a visitor experience customised specifically to The Ovolo's unique location.
"Ovolo Hotels chose the location [on Little Bourke Street] because of the surrounding opportunities such as The European, The City Wine Shop, Her Majesty's Theatre, and a plethora of other locations," says Hassell Principal Susan Standring, pointing out the city's top entertainment destinations located just blocks away.
The hotel's entrance is remarkable for its sculptural convex oval (the Ovolo mascot), installed upon the door, and a sea of silver eggs marching across the reception area.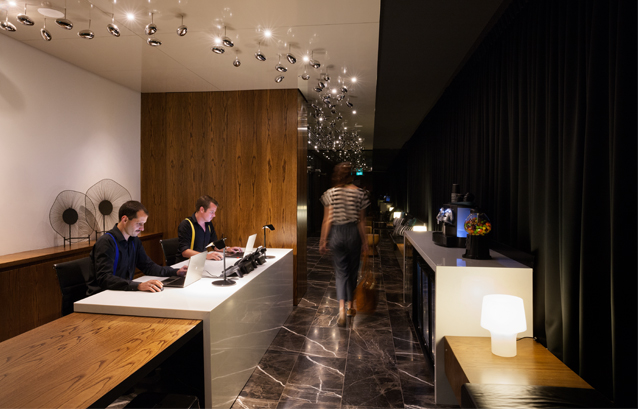 The galley-style reception desk runs alongside a set of elevators in a long, narrow foyer that is lane-like in its configuration.
Visitors travelling up to their rooms are greeted by shadowy corridors, punctuated with boldy coloured doors. Standring says it communicates a sense of "walking down dark laneways, faced with quite vibrant, moody, dramatic imagery."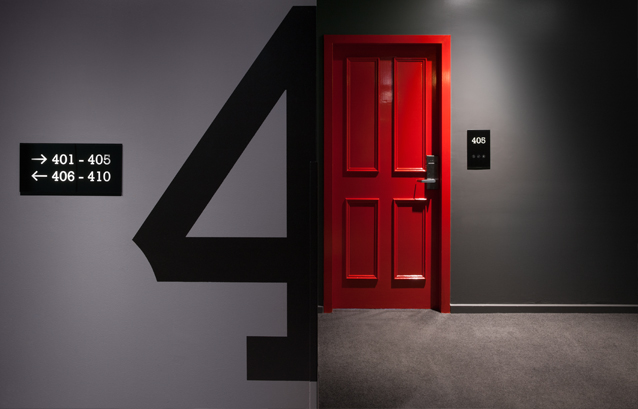 The rooms – of which there are 43 – are bright, welcoming spaces, carrying personal notes chalked by staff onto blackboards, and recommendations on events and special offers taking place in surrounding venues.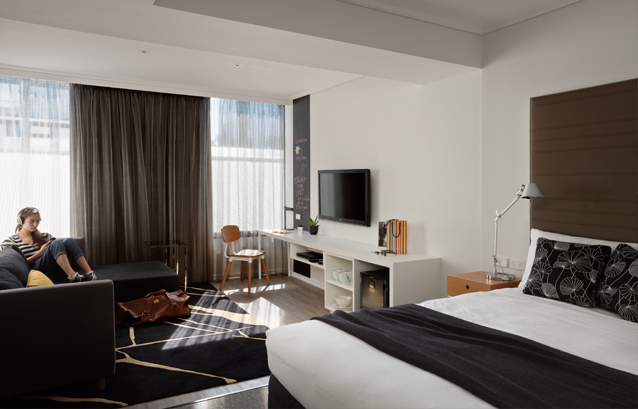 Carrying light, woody accents and custom designed furniture items, even the most petite of studio rooms belies its tight floor plan through the clever application of joinery and generous windows gazing out onto neighbouring alleyways.
By comparison the 3 penthouse apartments, each with an expanse of indoor-outdoor entertaining space, are geared towards socialising and experiential sharing. Each penthouse carries its own prop – a playful pinball machine or a punching bag for example – and has generous outdoor decking (complete with spa) where visitors can live among the city's rooftops.
The rooms are designed to be a home away from home, says Standring. "But without food and beverage available in-house, it's really encouraging people to go out and explore the laneways.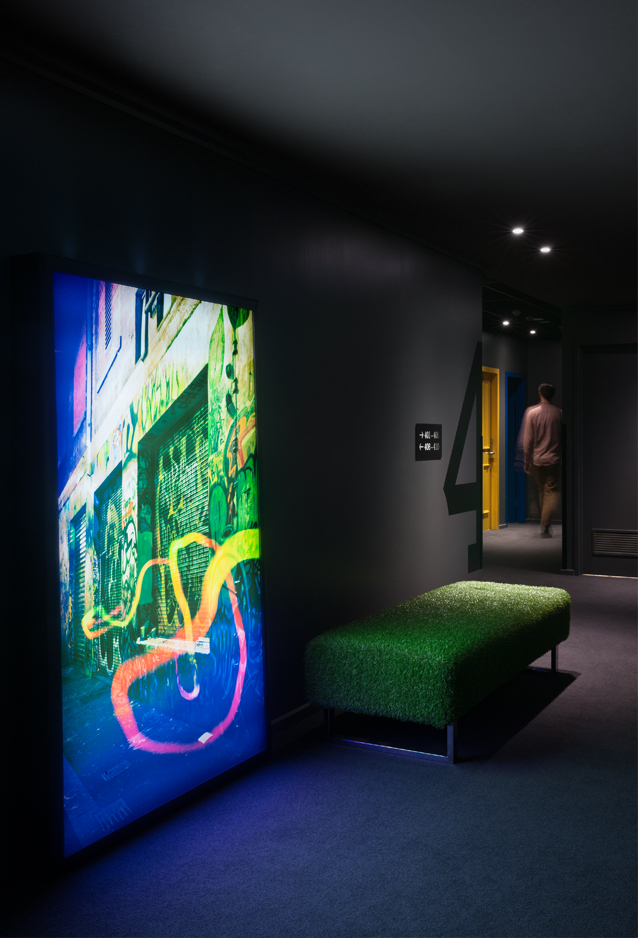 "We want the guests to immerse themselves in the location they're in," she says. "We really looked at what could do to promote [The Ovolo] identity and the integration of user experience internally and externally.
"It's the connection of the indoor-outdoor experience."
The Ovolo
ovologroup.com
---