The latest addition to The Park Hotel family, the Park Kochi continues a tradition of refinement, luxury and celebration of local art.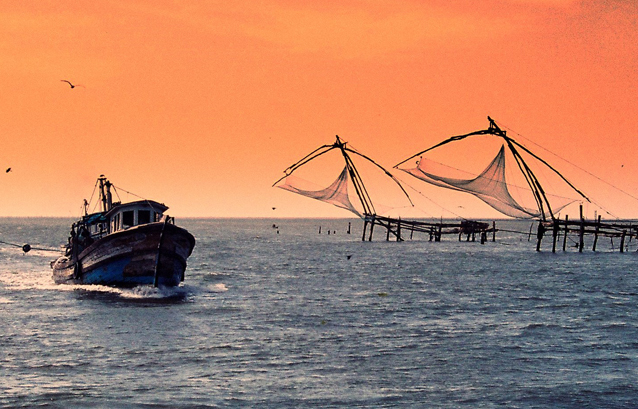 Known as the gateway to Kerala, Kochi has a rich history as a major trading port on the Arabian sea. This wealth of mercantile and seafaring culture has been the inspiration for the Park Kochi, with owner Priya Paul commissioning a series of artworks for the hotel's interior created by traditional and contemporary Indian artists. These sculptural pieces punctuate the lavish hues of gold and burgundy, and, together with precious dark woods and luscious fabrics create a sense of sublime luxury.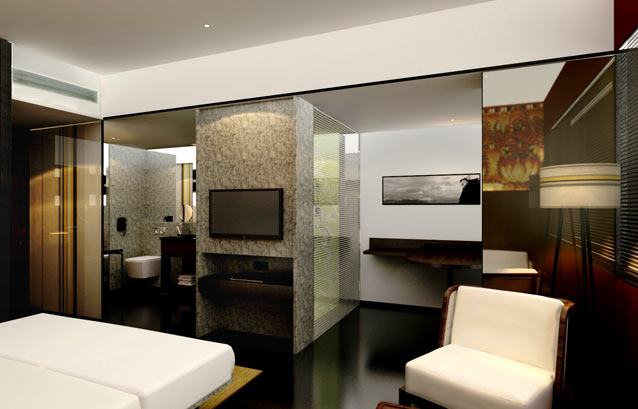 The 168 room structure is one of the tallest in Kerala, and the rooftop restaurant, serving  spicy, tropical local seafood dishes offers the perfect vantage from which to enjoy city-wide views. The hotel pool is elegantly appointed with daybeds and ottomans, and the Aqua bar offers cozy, softly-lit corners to lounge in deep into the night.
Opening in Summer 2012, the Park Kochi is sure to live up to its family's magnificent reputation as some of India's finest hotels.
---