The new additions have been designed to increase the size of the farmhouse and maximise the views and connections to the environment. Two new wings set at an upper and lower level are connected by a central stair and linear ramp, and provide views to surrounding paddocks and rolling hills.
Helping to bring these aspects closer to the heart of the home, inner courtyards provide an entry and exit point to outside, and act as a cooling and shading mechanism in summer.
"The new entrance splits the old and the new, with new solid brickwork connecting back to the existing residence," explains Honeyman + Smith Architects. "The upper connection with the existing building is based on material articulation and window size proportions."
Seasonal farm use is reflected in the zoning of the home.
"Seasonal cattle, crops and the daily routine of early mornings, long ordered working days and late afternoons are reflected at a micro scale in the way the use of the building responds to the sun: morning sun is captured in the kitchen, courtyards and transition spaces allow for a connection to the paddocks and outside weather conditions, the lower level allows for protected afternoon and evening experiences," says Honeyman + Smith Architects. "Summers and winters are zoned by sections of the scheme either embedded in the ground to the south or opening up to ground level to the north."
The materials used to build the new addition have been sourced locally in order to compliment the rural backdrop; red clay soil, cattle and the surrounding bush.
Photography by Hilary Walker and David Sandison
Part selection of Furniture: Hub Furniture Lighting Living
Honeyman + Smith Architects
honeymanandsmith.com.au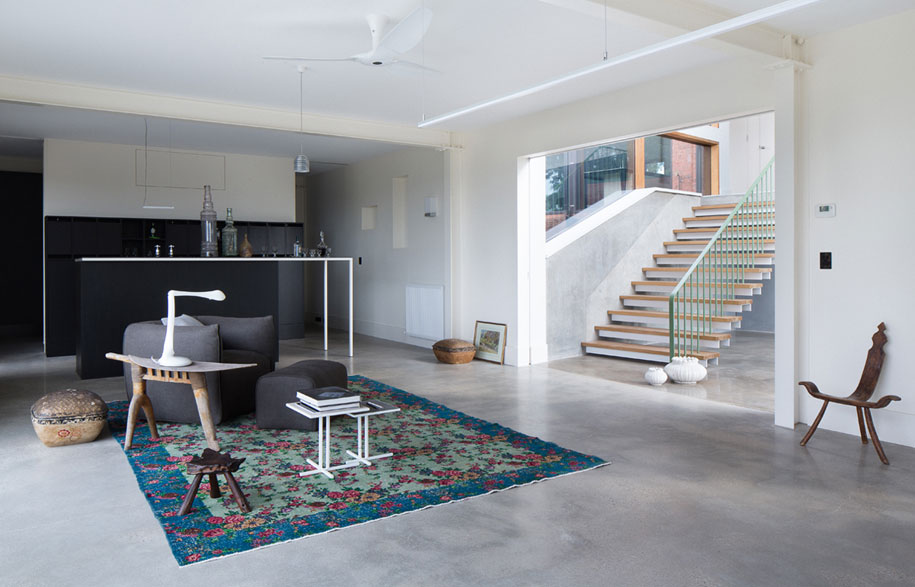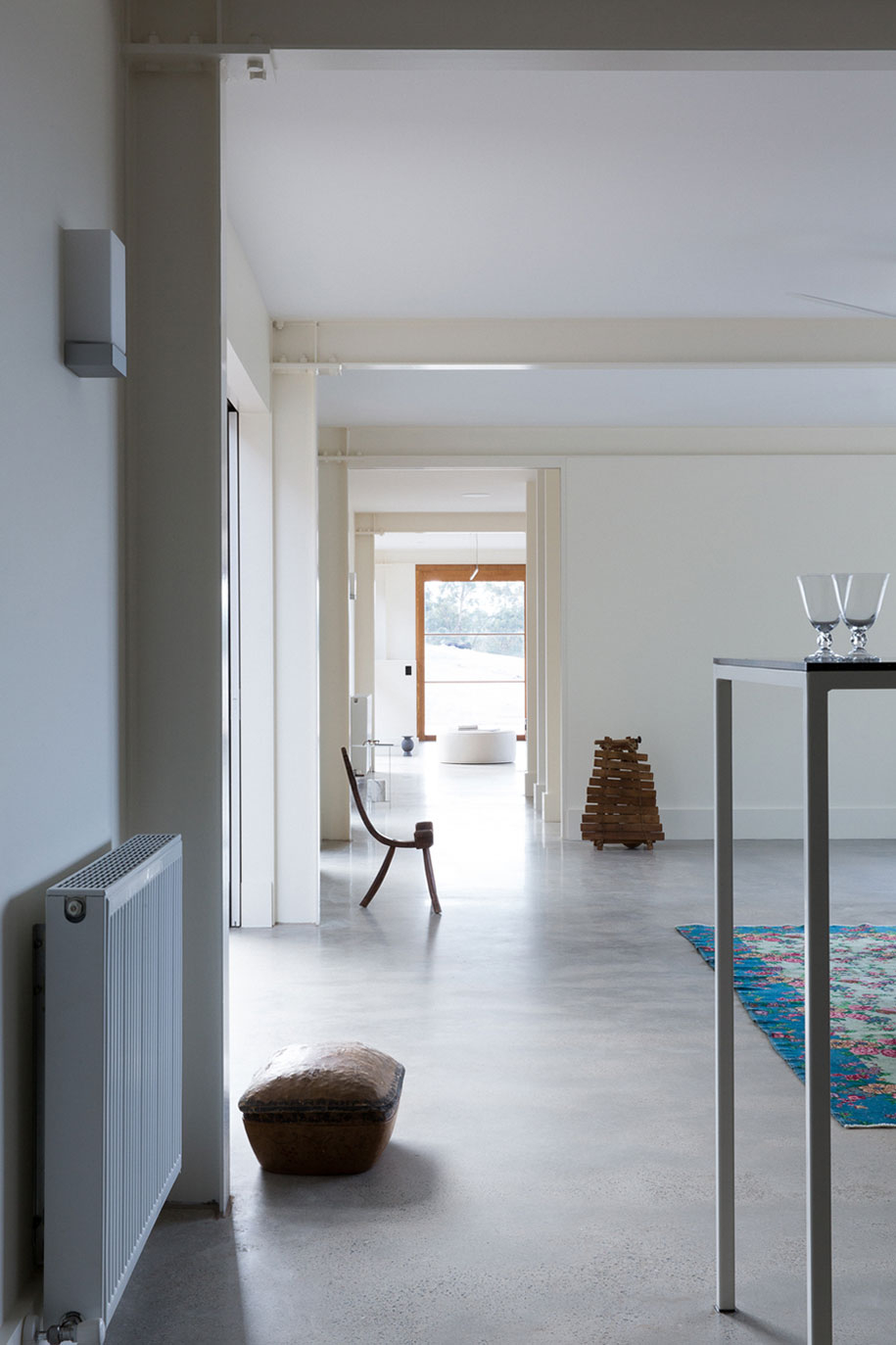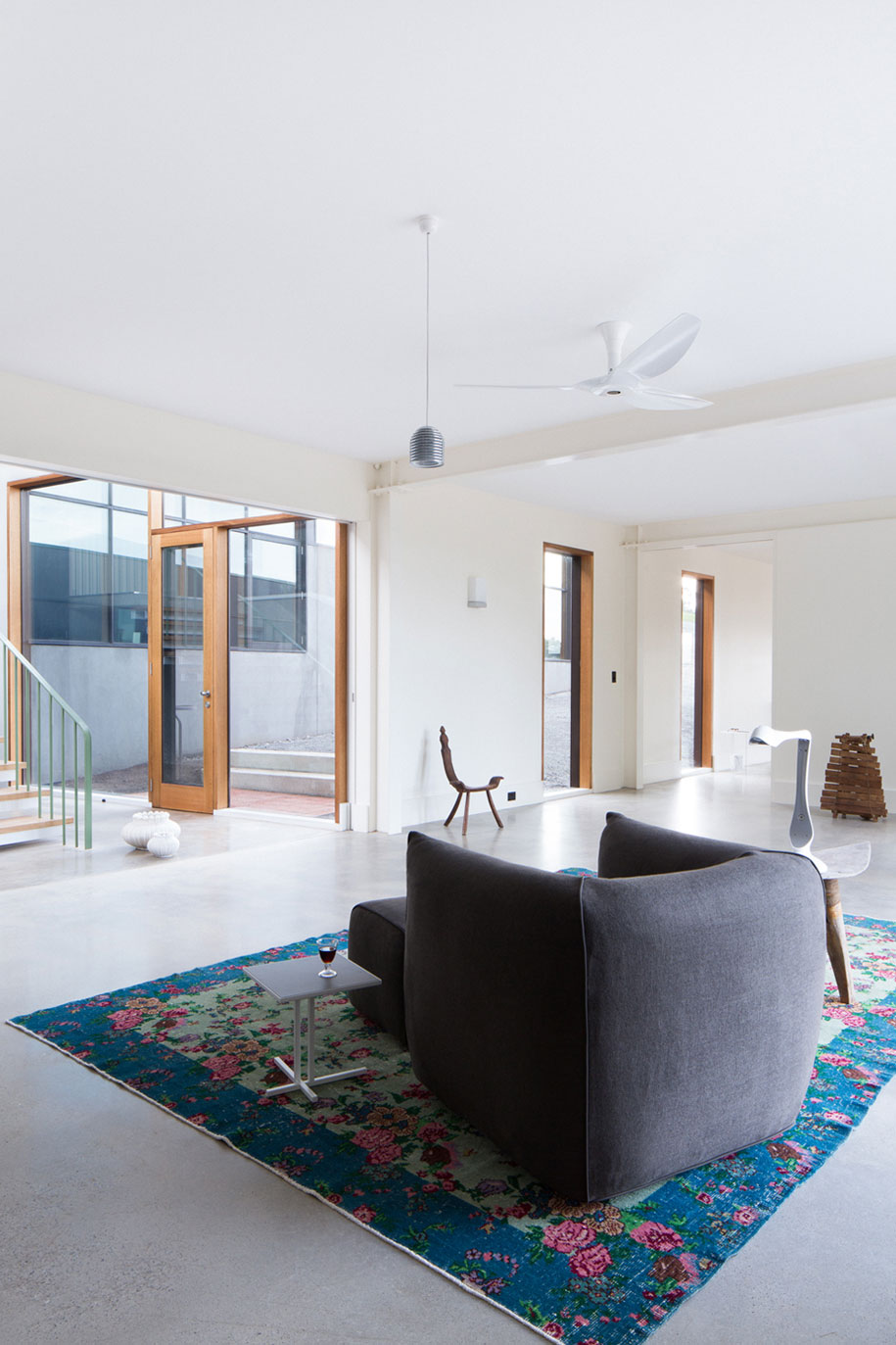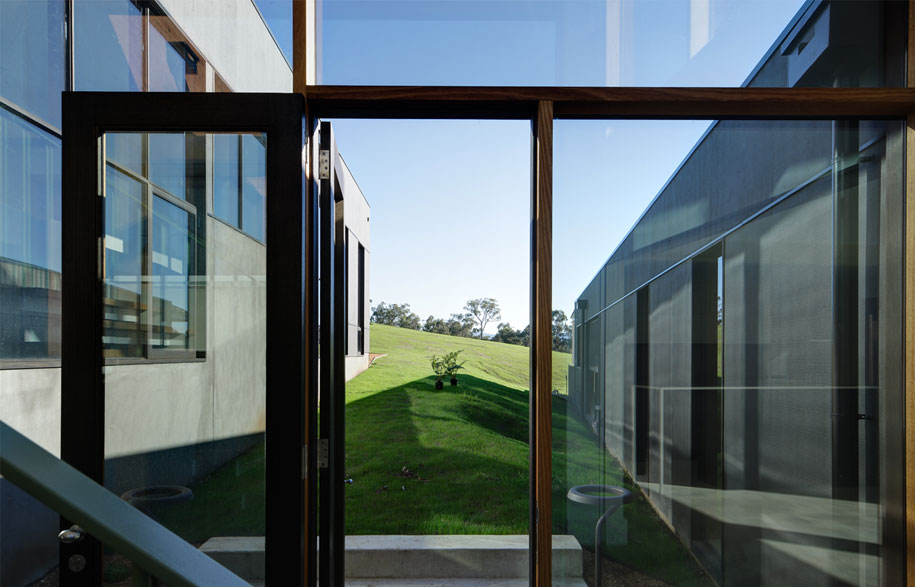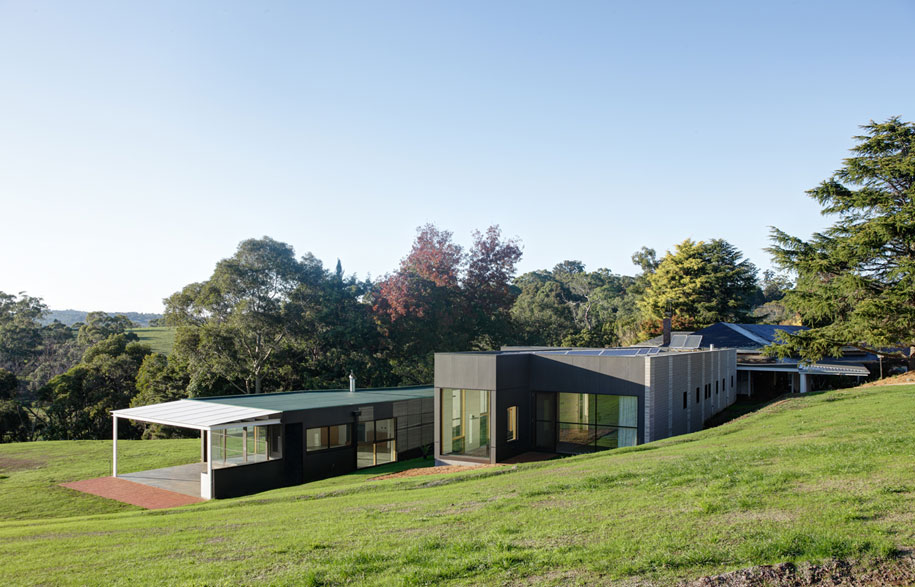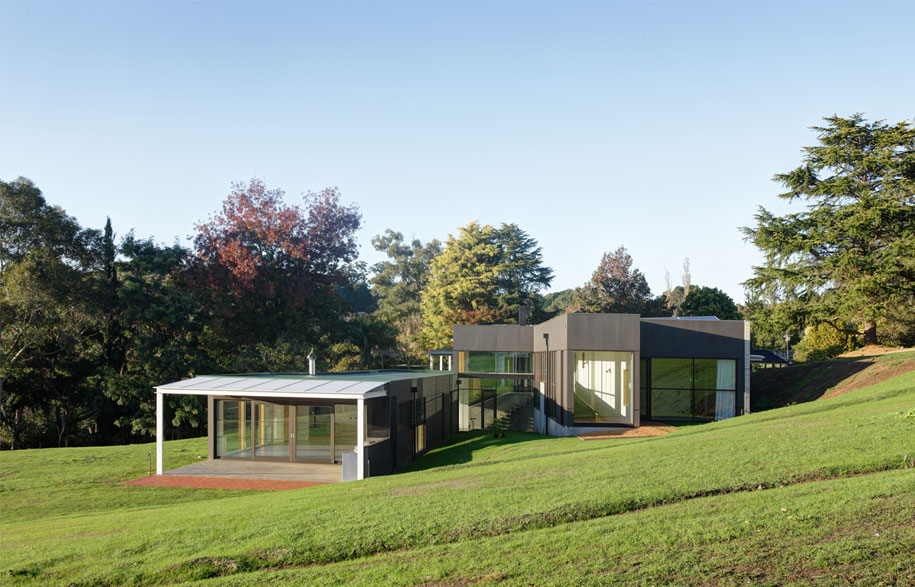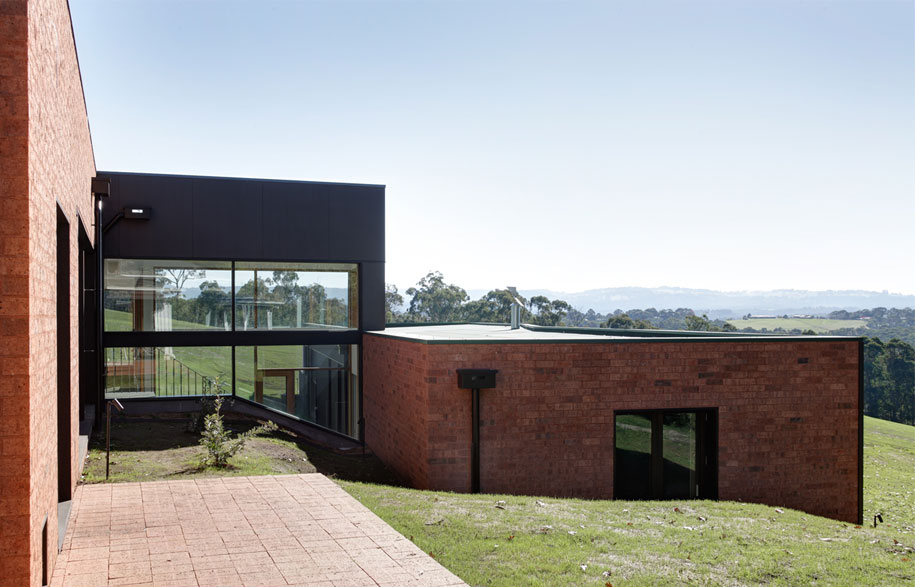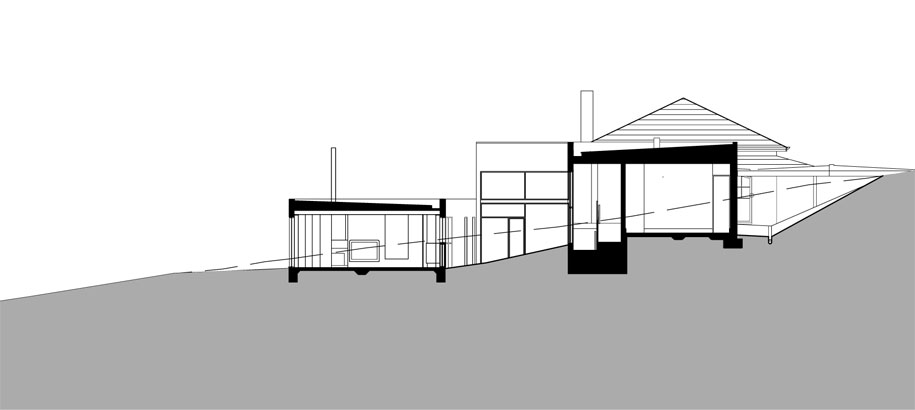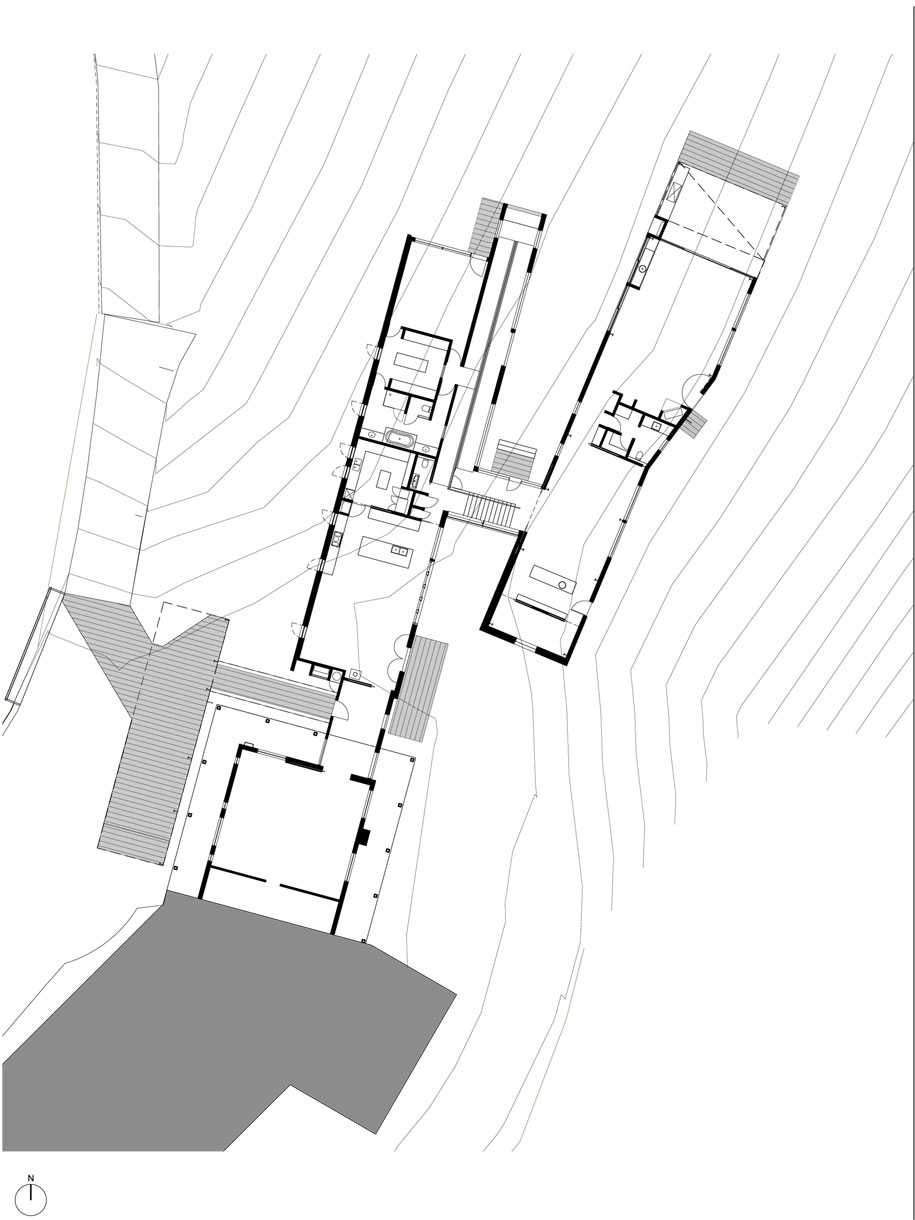 Tags: Home Architecture, House Architecture, Residential Architecture
---