Designed by The Stylesmiths' Rose Sorkheh, this sub-penthouse apartment enjoys immense coastal views of Sydney Harbour from its Fairlight vantage point. The Stylesmiths were briefed to transform the worn 1970s interior into a timeless setting with entertaining and day-to-day comfort prioritised.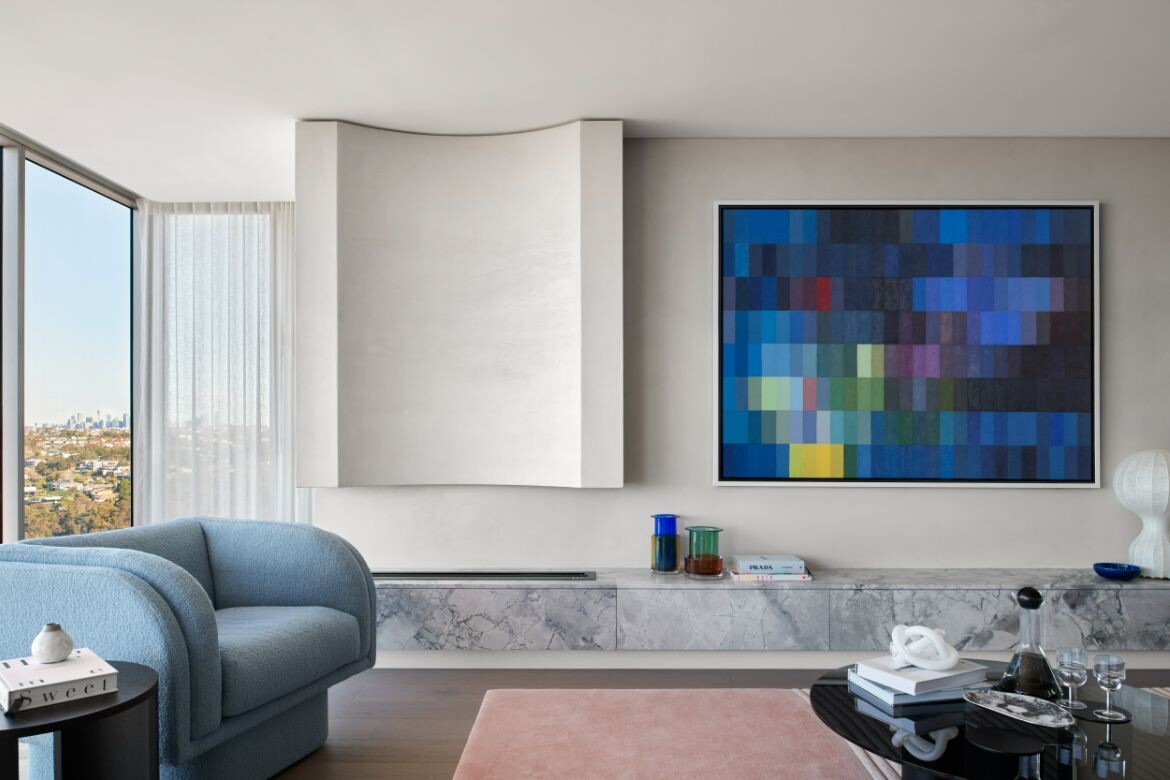 Celebrating vistas of the harbour – artworks in themselves – the open-plan living and dining space features a sculptural fireplace. Additionally, the refurbishment encompasses two bedrooms, two bathrooms, a two-person office and a private coffee preparation zone and a wine pantry.
The thought of a typical beach house conjures images of peeling weatherboards and strewn towels over worn couches, yet, located only thirteen kilometres from Sydney's centre, the interior concept translated as a sleek, contemporary urban beachside setting.
The design focuses on letting geometries and understated curves shine – it makes features of the simplest things. Arched doorways nod to the building's 1970s history, a detail that enhances connections between spaces.
The arched shape is mimicked by bathroom mirrors that, although contemporary, suggest the promise of selfcare much like a vintage dresser. From highly designed bedside lamps to the repeated spherical bulb-shapes that appear throughout the kitchen, bathrooms and the blown glass clustered over the dining table, functional lighting disrupts the clean lines of the broader design playfully.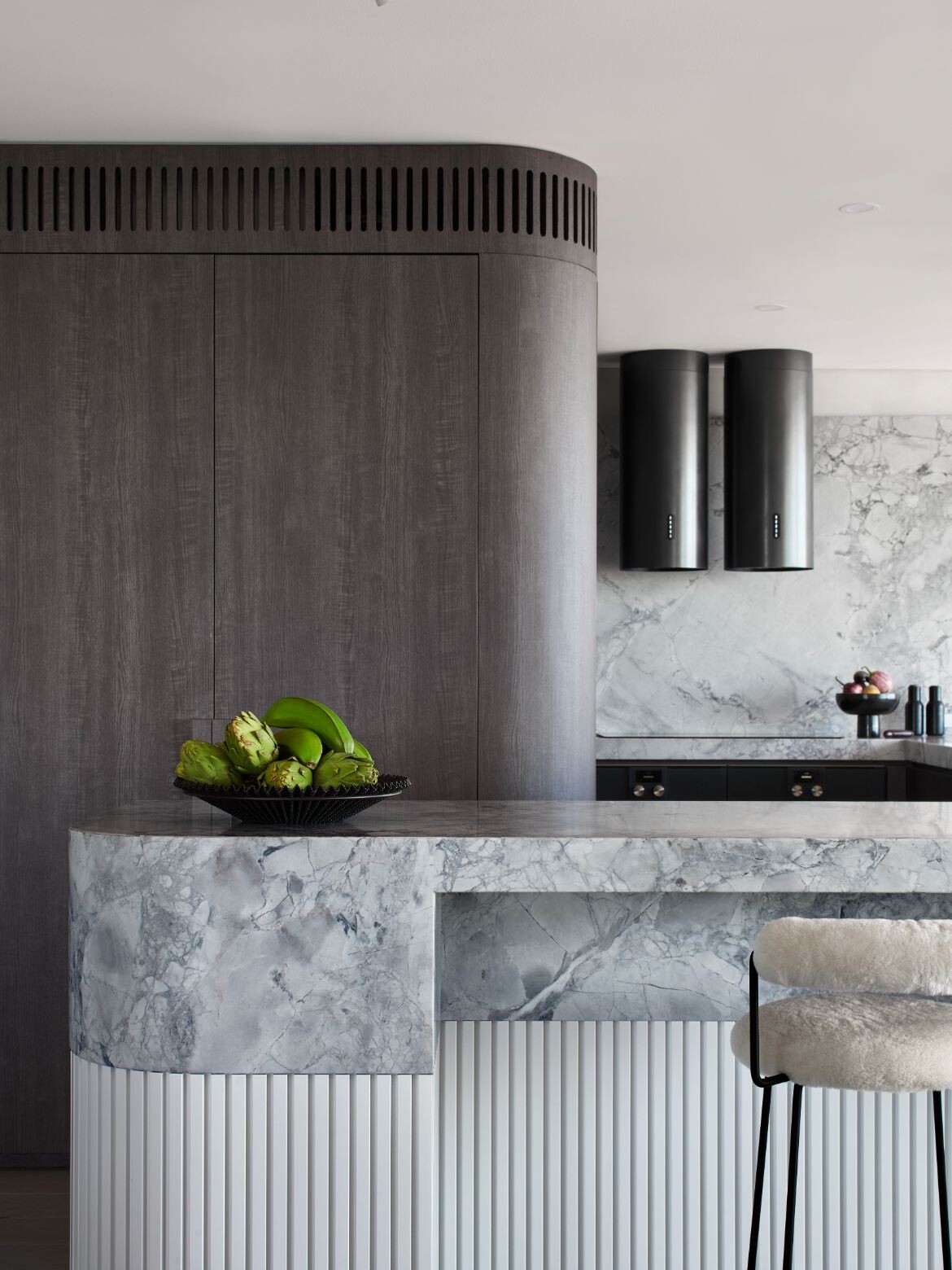 Calcutta marble hugs the entire apartment. This grounding material echoes the organic nerve systems of rockfaces and urban architectural patterns that rim the Harbour and its cliffs. Marble is often seen at home in a kitchen, providing a sense of luxury to what is a typical functional zone. However, this refurbishment is a study of the diverse application of marble that sees it unite spaces. From the island benchtop to the living area plinth, bathroom sinks, and two-person desk, marble reigns throughout.
While marble adds a luxurious, earthiness, other tactile finishes weave together to bring warmth including bronze tapware, brushed Venetian plaster that glints in natural light, and bespoke walnut timber cabinetry.
Soft, light-hearted touches such as the woollen-coated bar stools offer joyful character. A pared-back colour palette – black, white, grey with touches of rich browns and taupe – delivers a minimalism that acts as a backdrop for diverse textures and gradients of pattern.
There's a rhythmic pace to the repetition that flows throughout the calming apartment that is in tune with the watery views beyond it. An ideal home for daily comfort and socialising, the refurbishment delivers a true hybrid of beachside and city-living that, through crafted simplicity, will age gracefully.
Project details
Interior design – The Stylesmiths, Rose Sorkheh
Location – Sydney (Eora)
Traditional Custodians – Gadigal People
Photography – Nicole England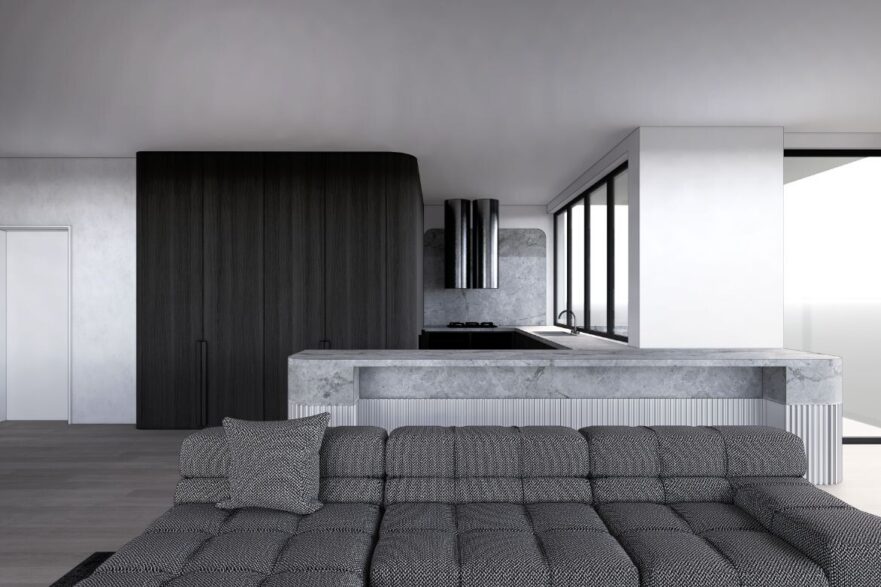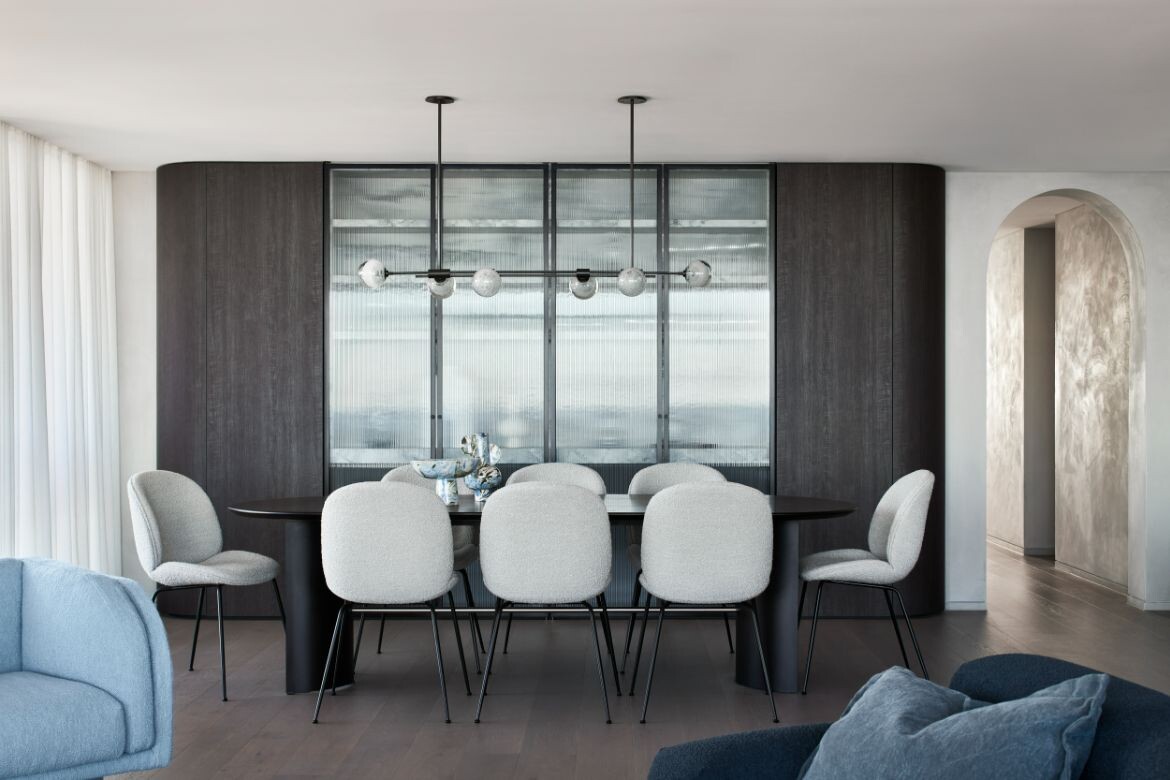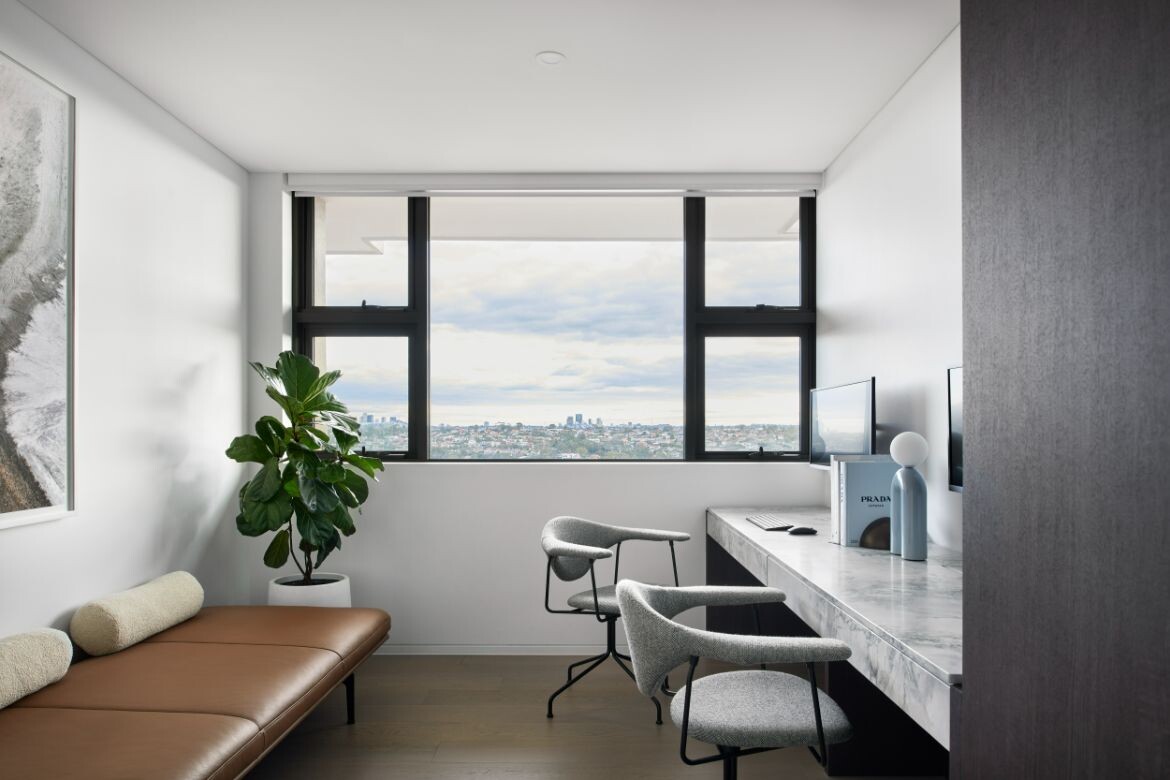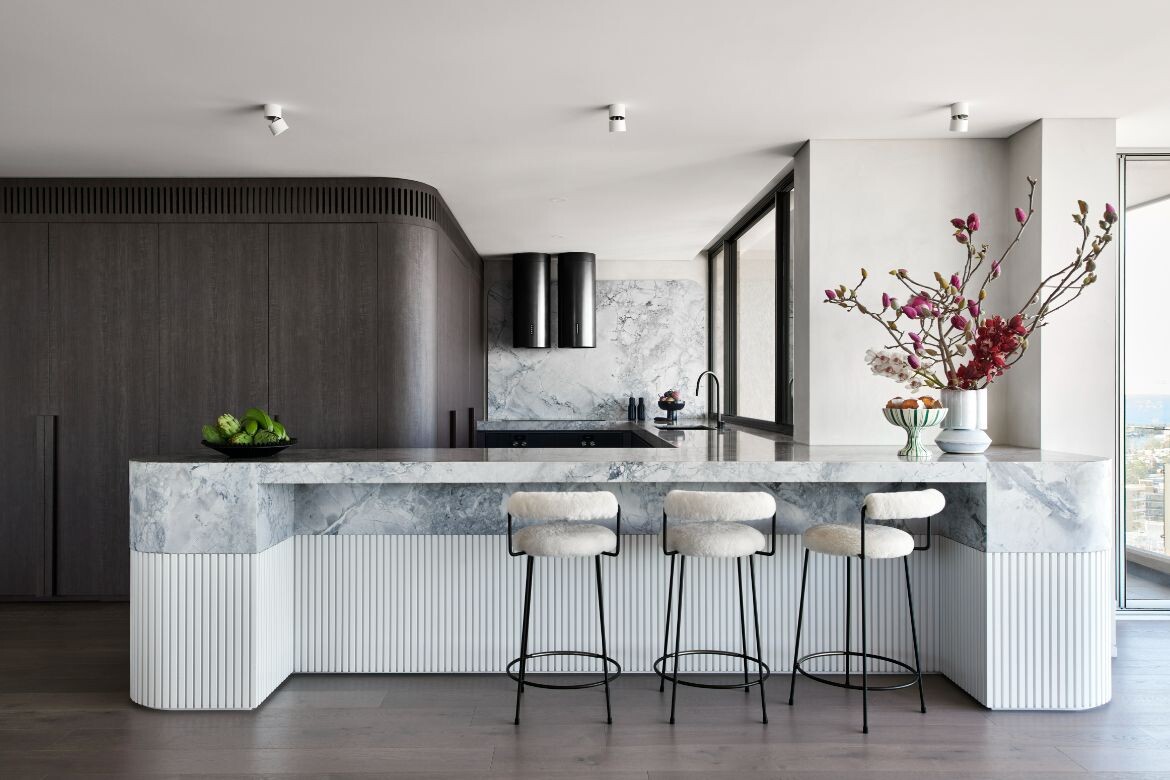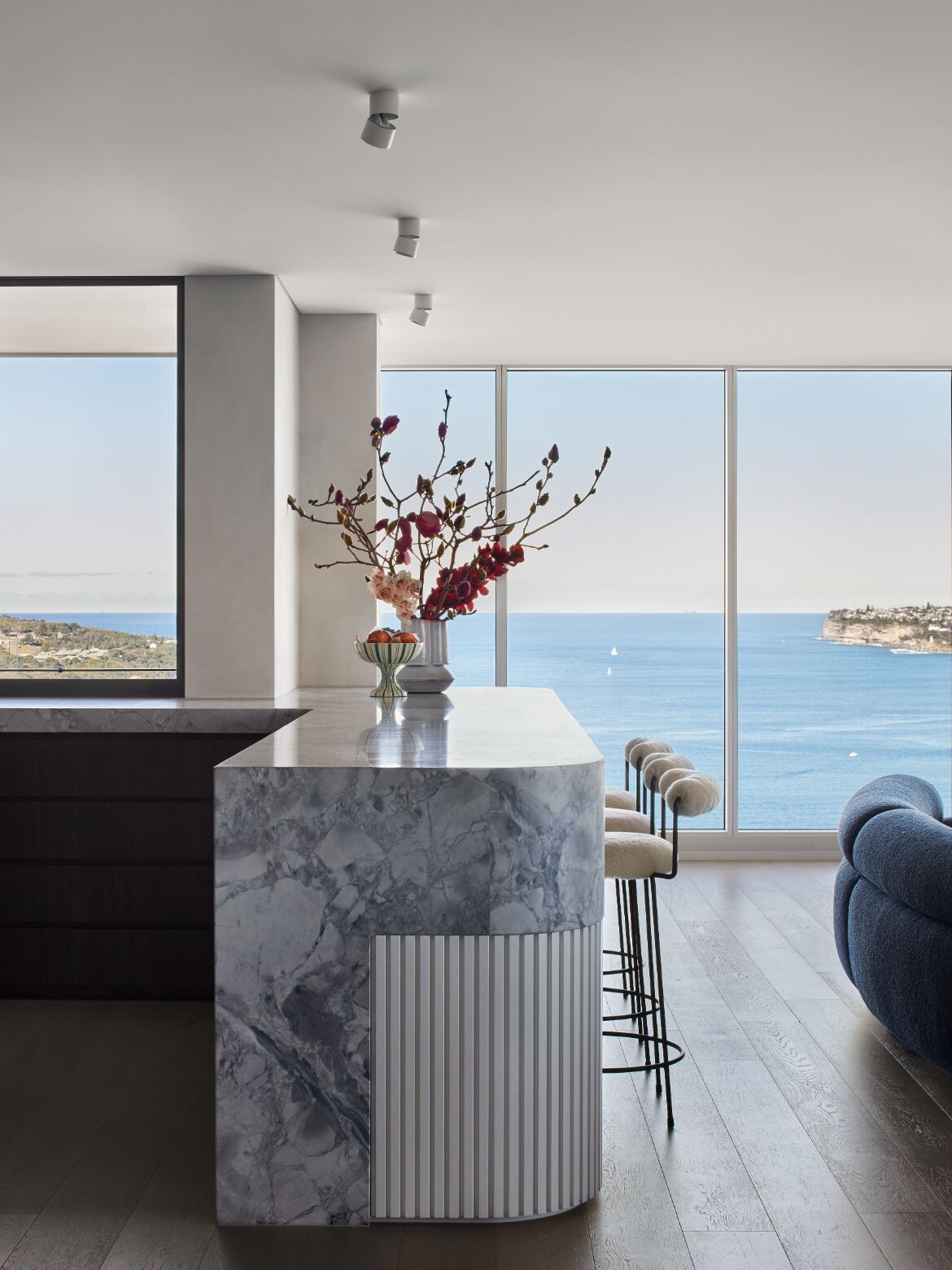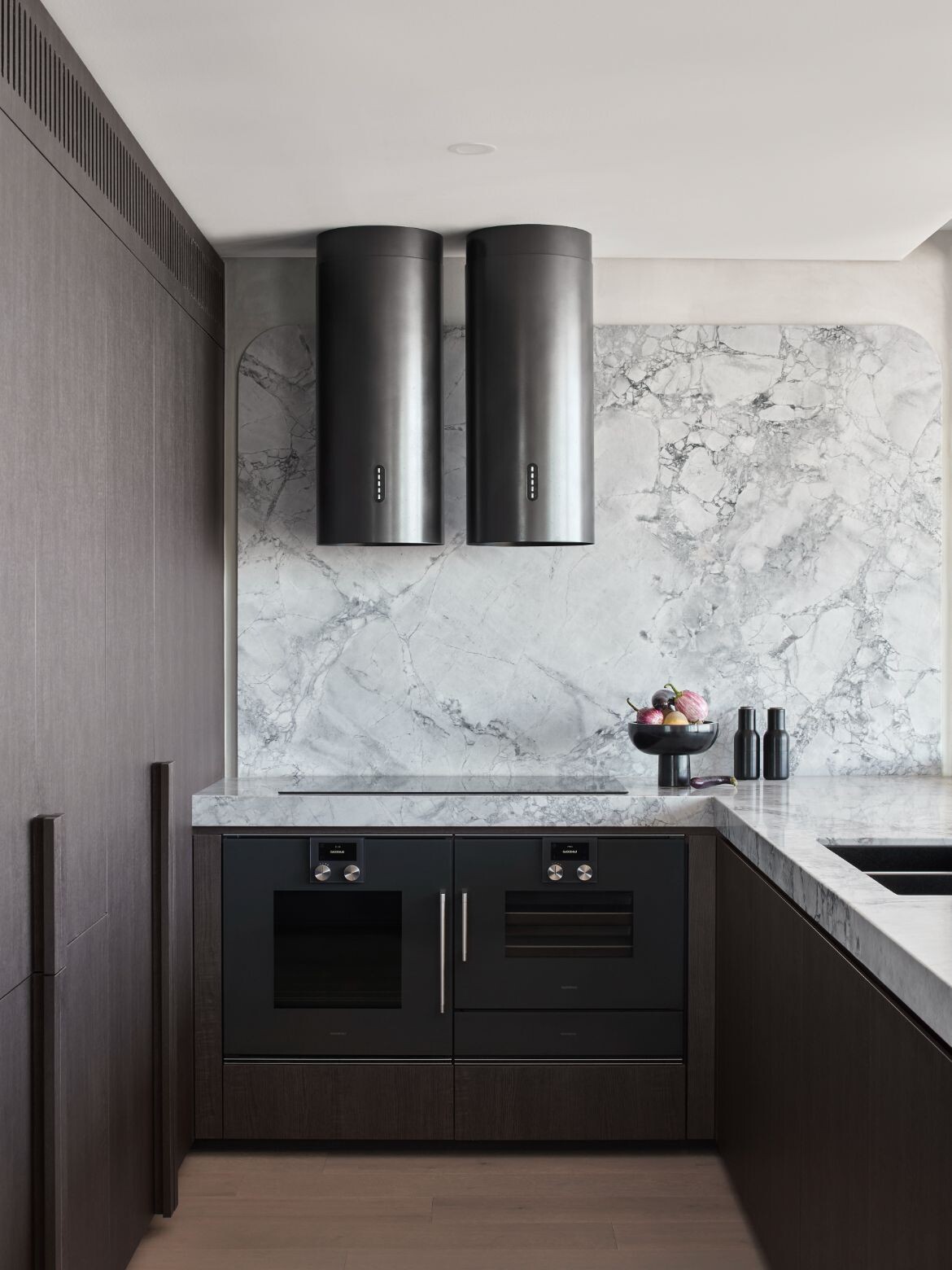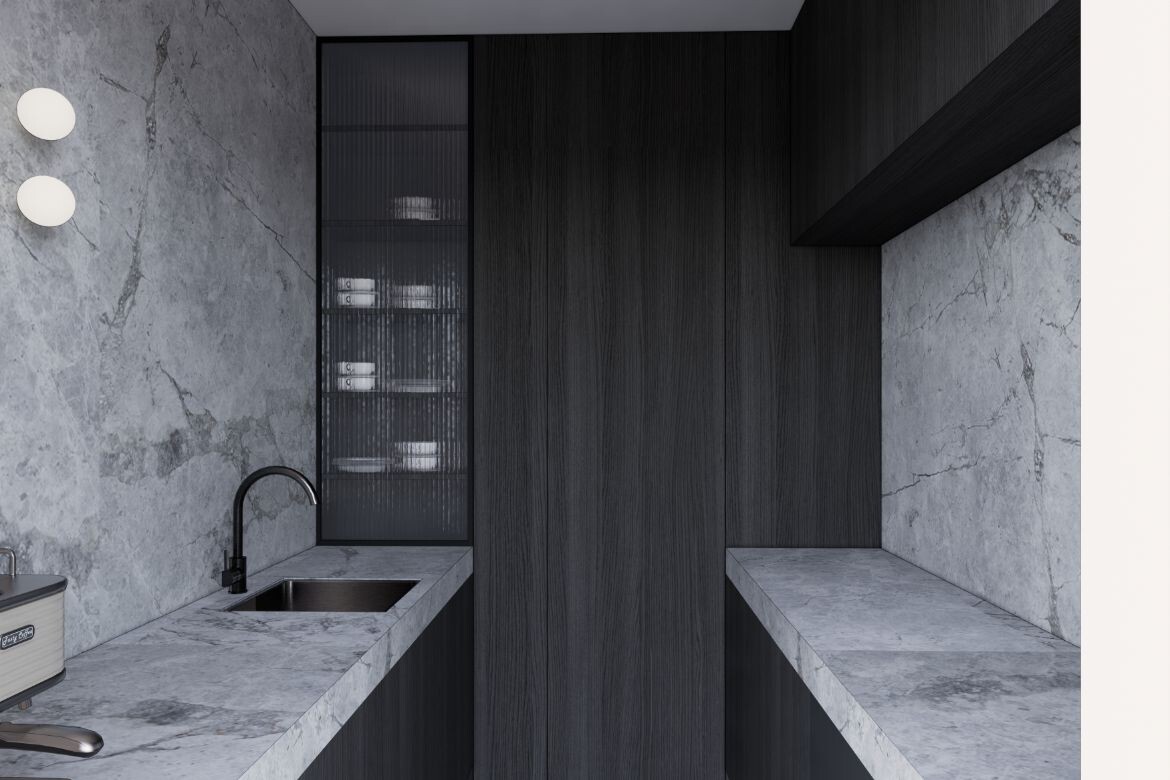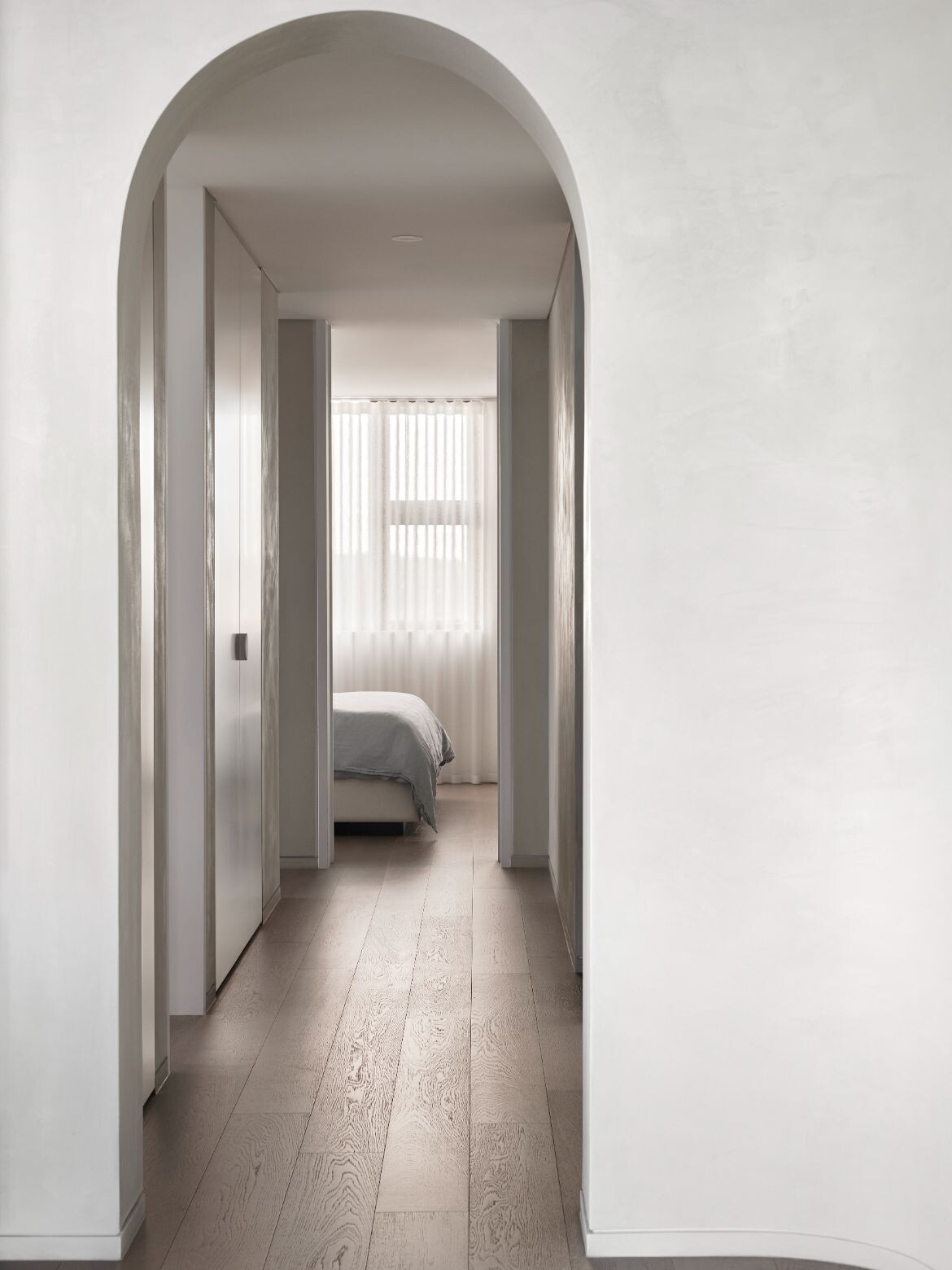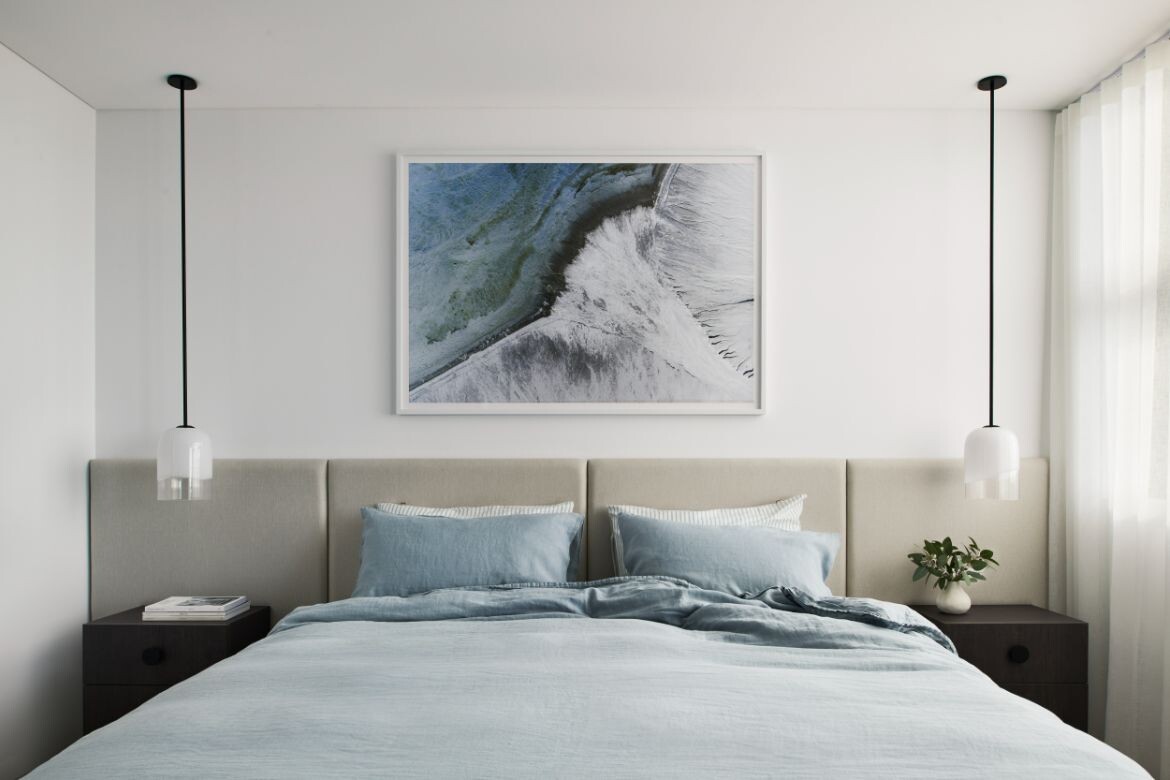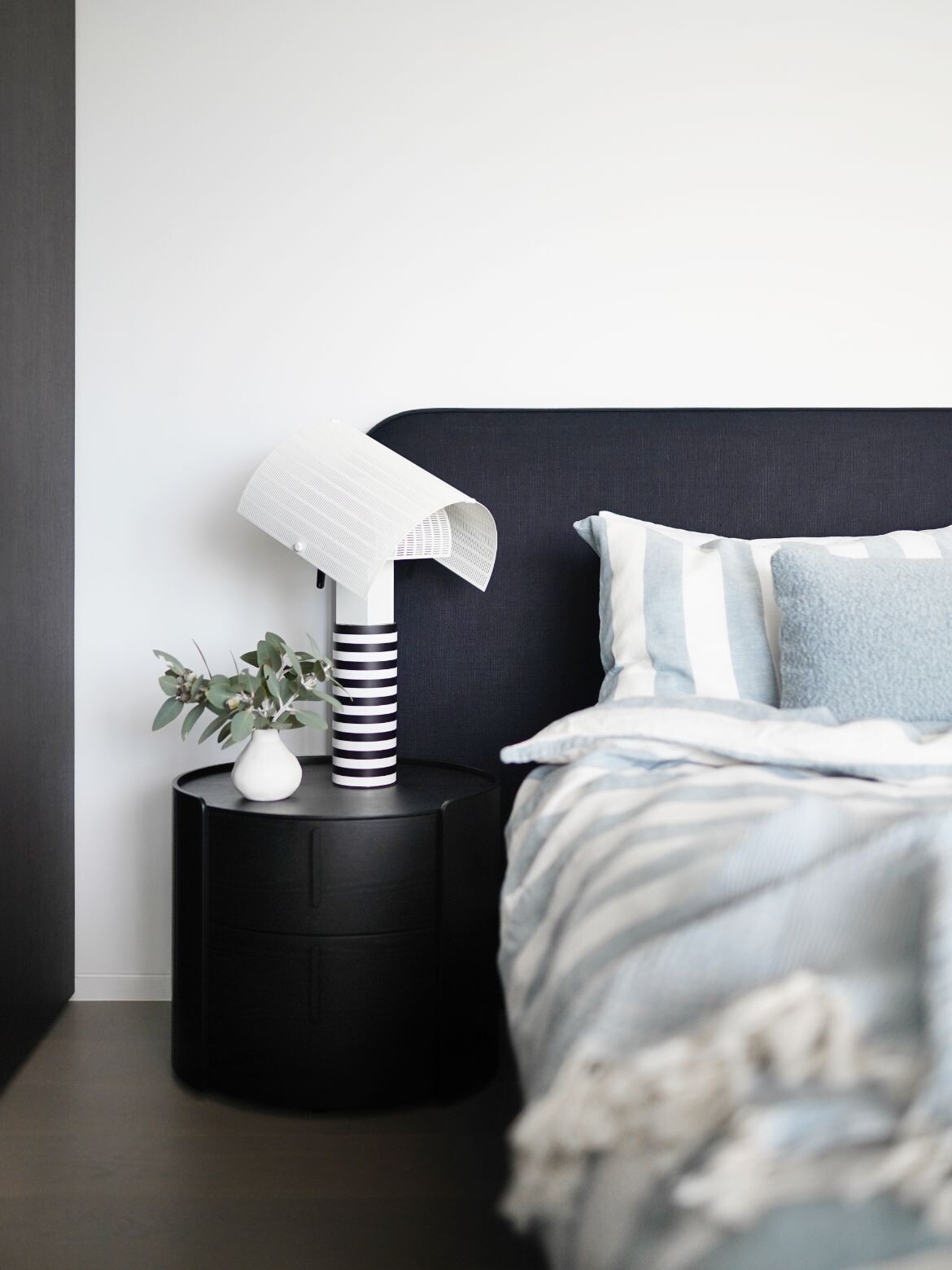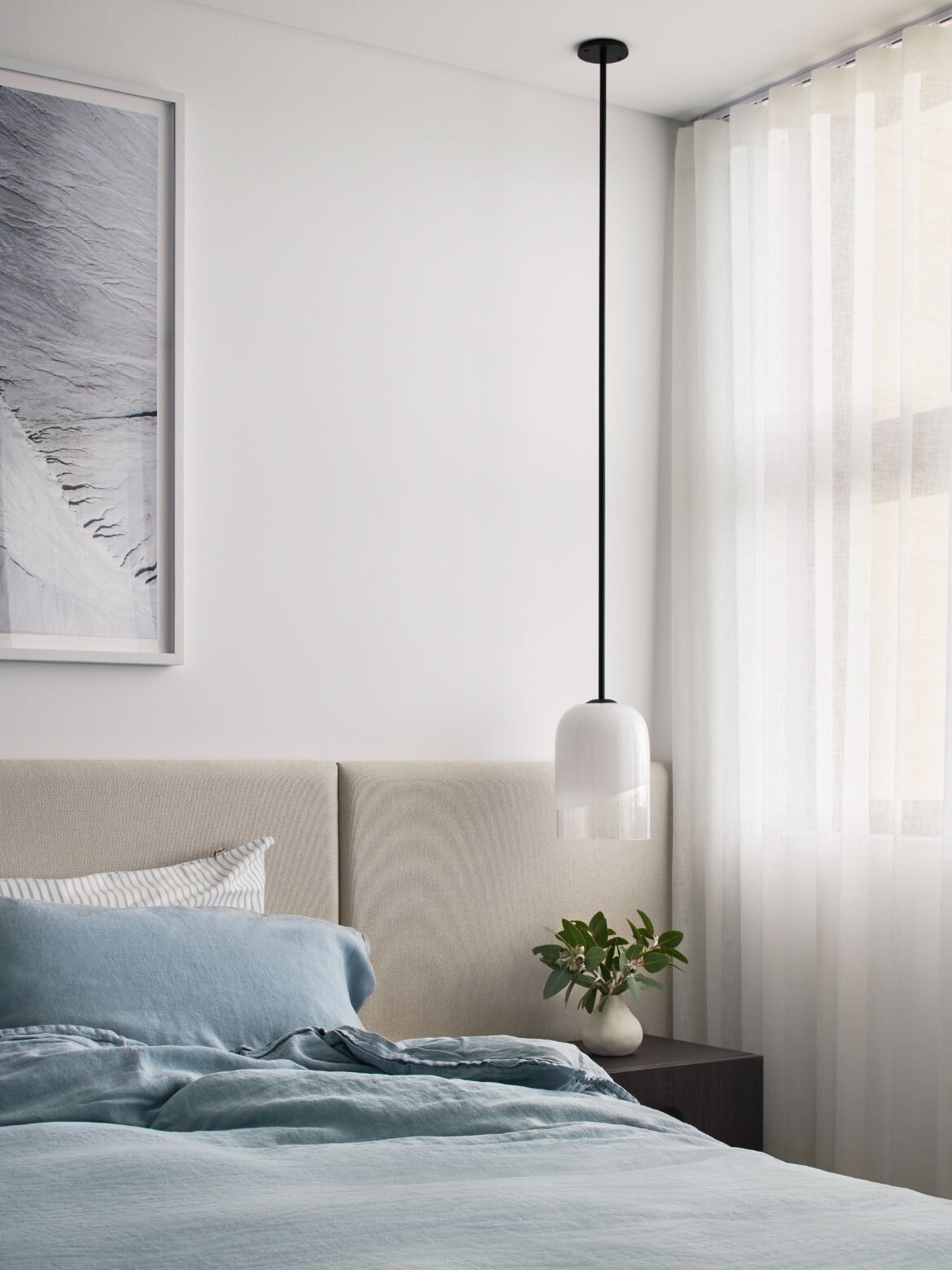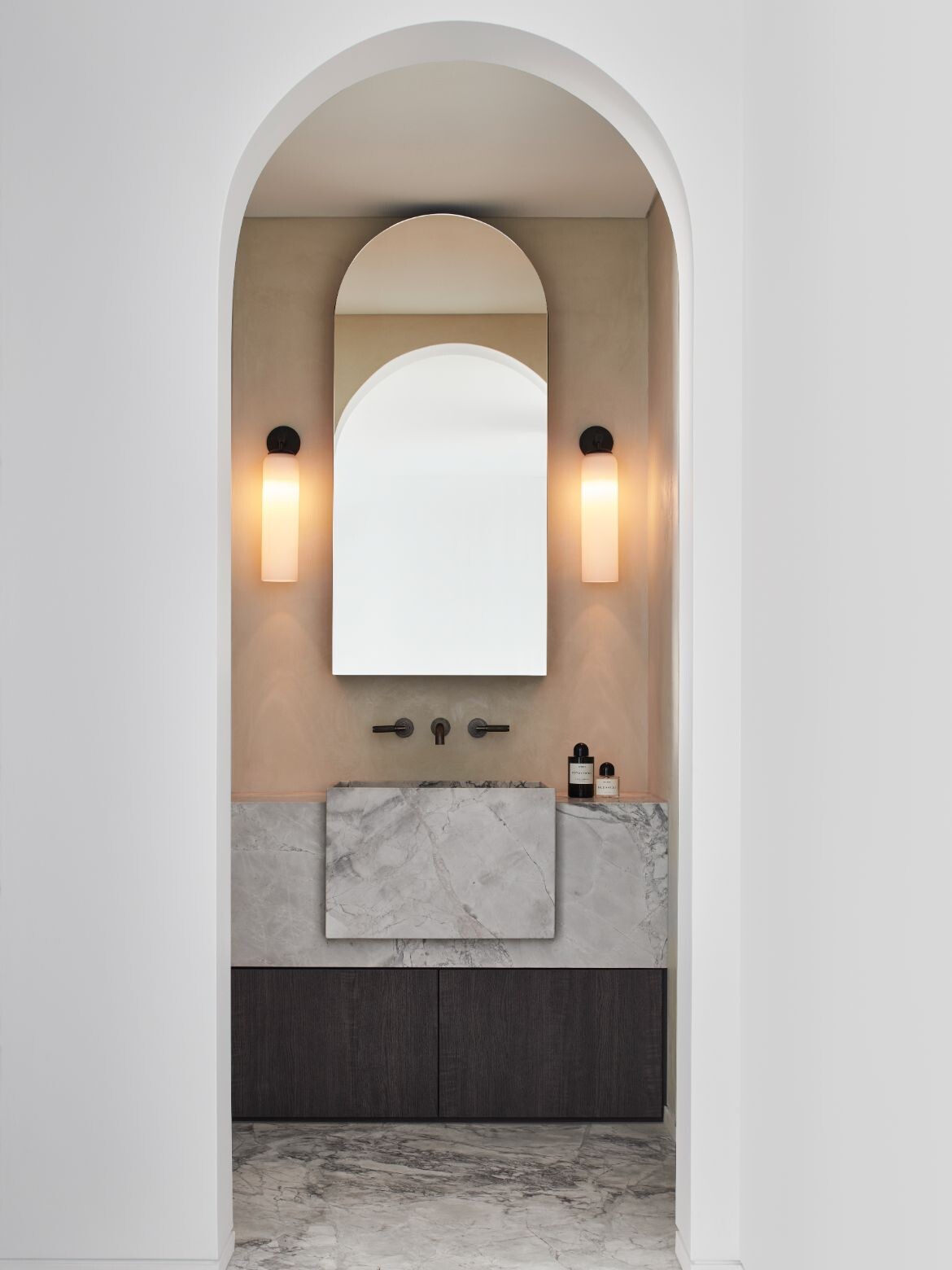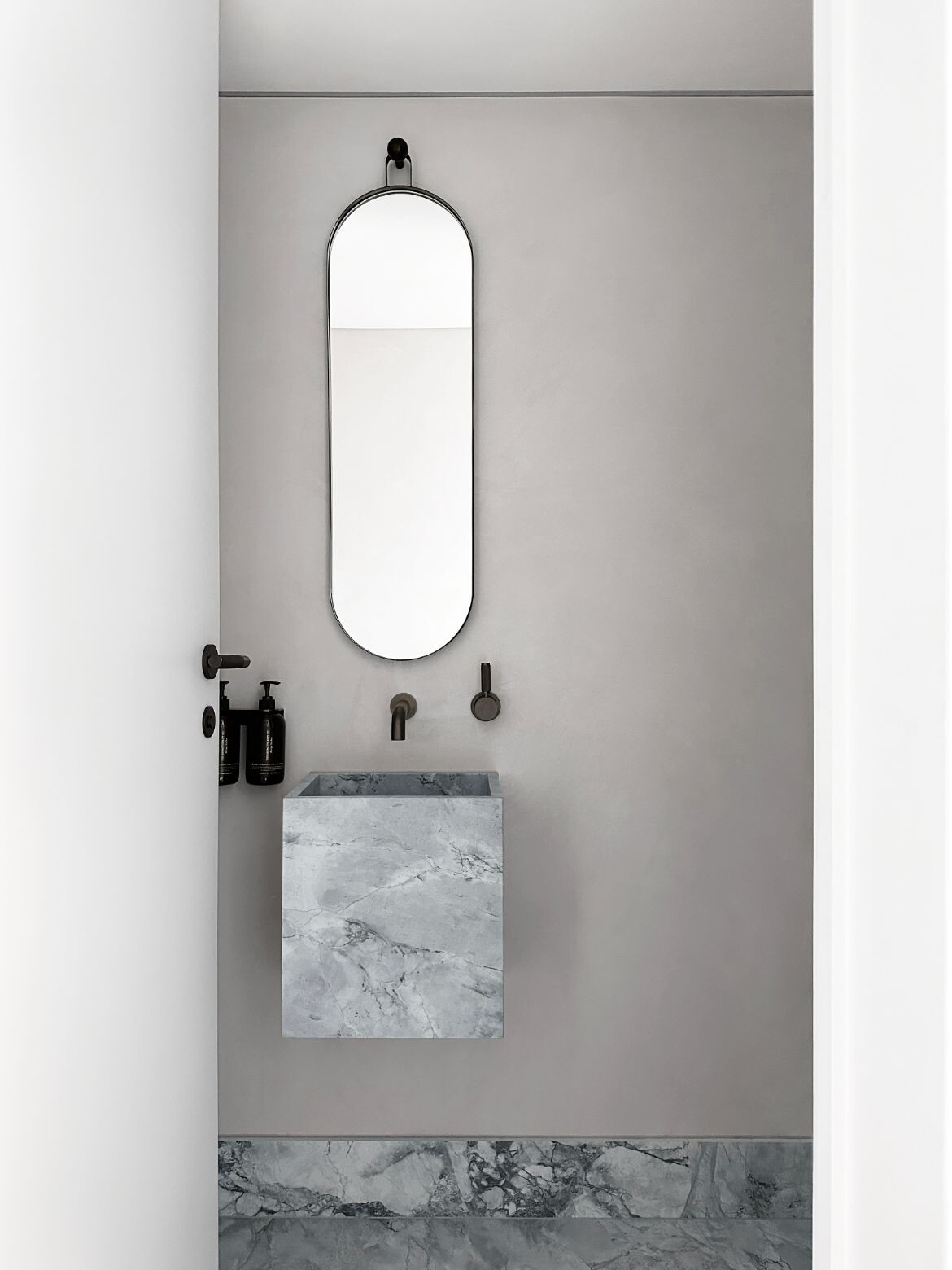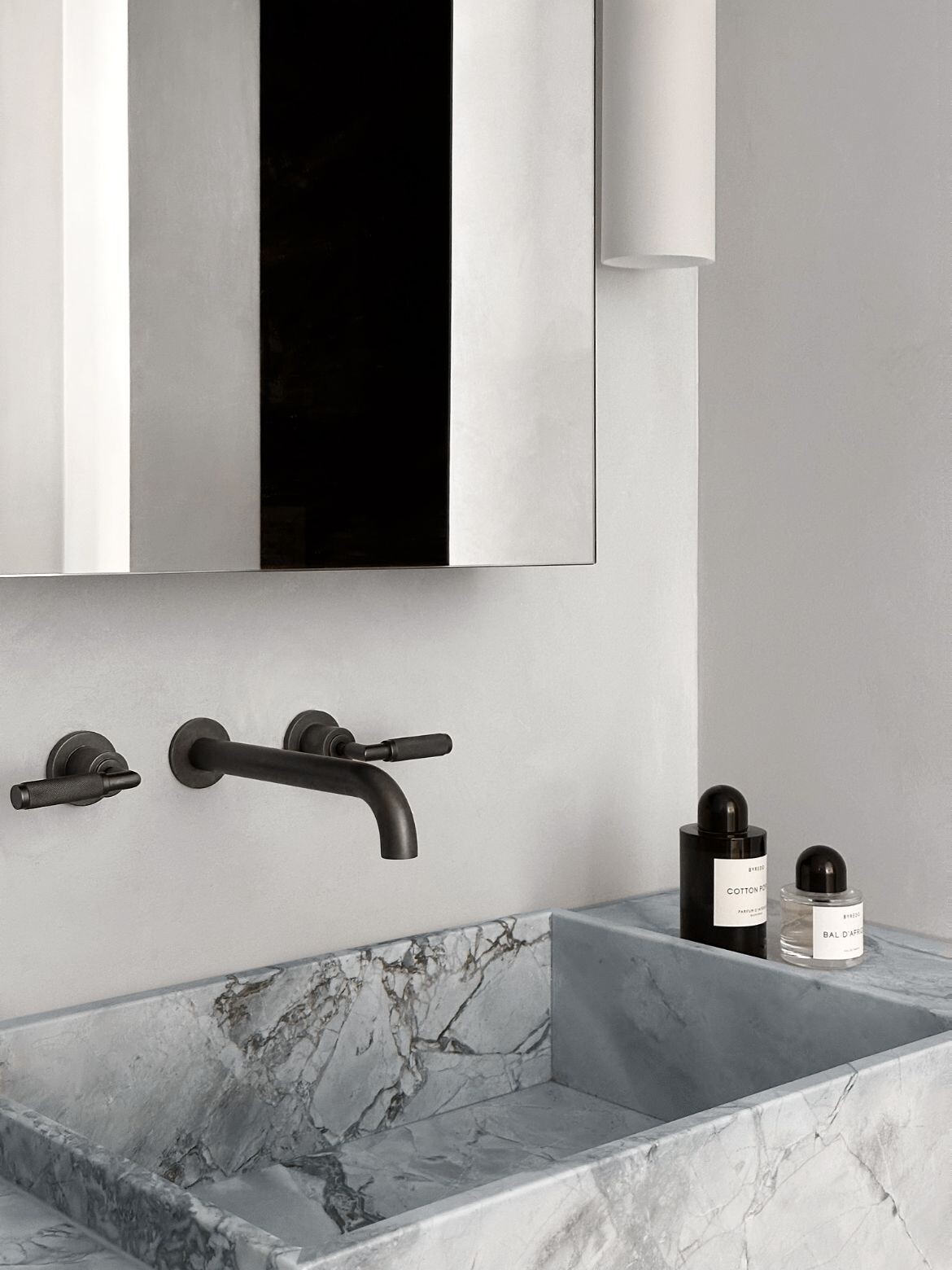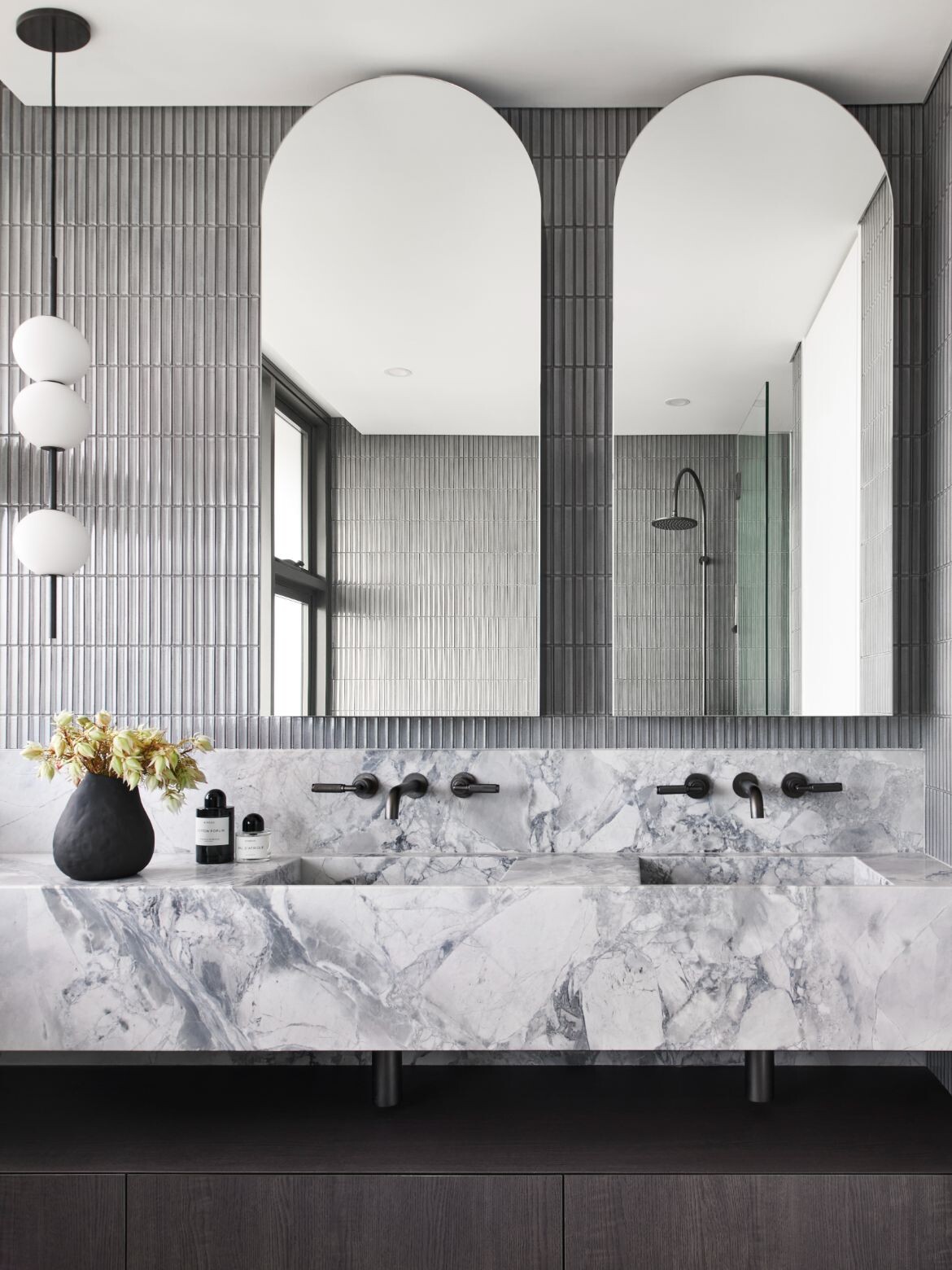 ---