Situated in the rolling hills and tree-lined streets of Glen Iris, Victoria, the Sunhill Project is an exemplary case of flow and connectivity. This impressive luxury home is the result of a collaboration between husband and wife team, Joel (Orbis Constructions) and Nala Ryan (Nala Design) together with Archtistic building design and Acre landscape architecture.
The Sunhill Project displays a profound natural aesthetic highlighted by elegant and warm contrasting tones. Its floor-to-ceiling brings natural light and greenery into the space, achieving a sense of calm and tranquility. The design is calm and considered, featuring sculptural elements, oversized doors, raking ceilings and curved walls, tied together with an earthy colour palette and textural finishes.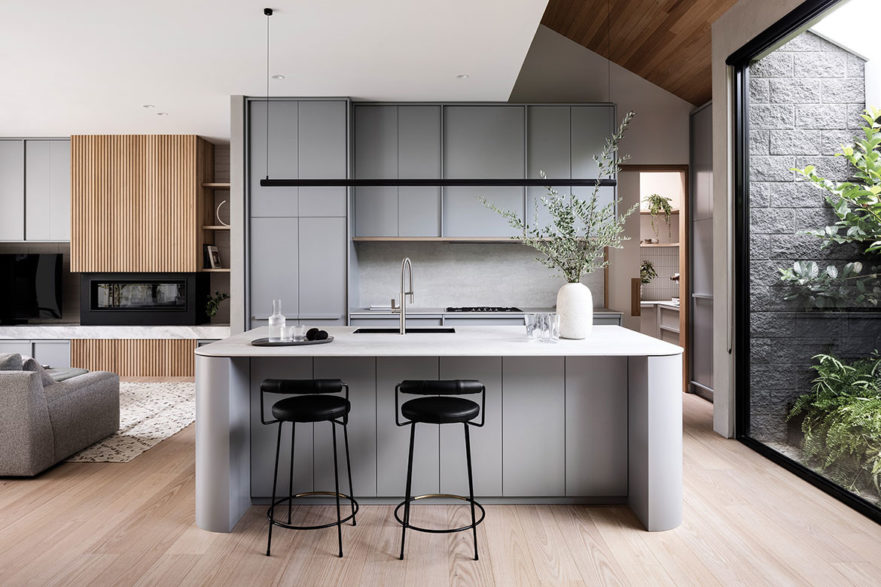 A home should be as equally functional as it is inspiring to live in – an ethos that is reflected in the choice of fixtures throughout the home. Recognising the benefits working with a local supplier with an in-house design team, Nala and Joel turned to Phoenix tapware for this project. The brand's refined Australian designs and vast array of form and finishes made them an adaptable collaborator throughout the design process.
In the Sunhill Project's kitchen, the Phoenix Prize Flexible Coil Sink Mixer acts as a statement piece atop the gently curved island bench. This versatile kitchen sink mixer features a single function handpiece that detaches from the cradle for extended reach. Its coiled coil spring design emphasises style and flexibility, presenting itself as a minimalist mixer when placed in its holder.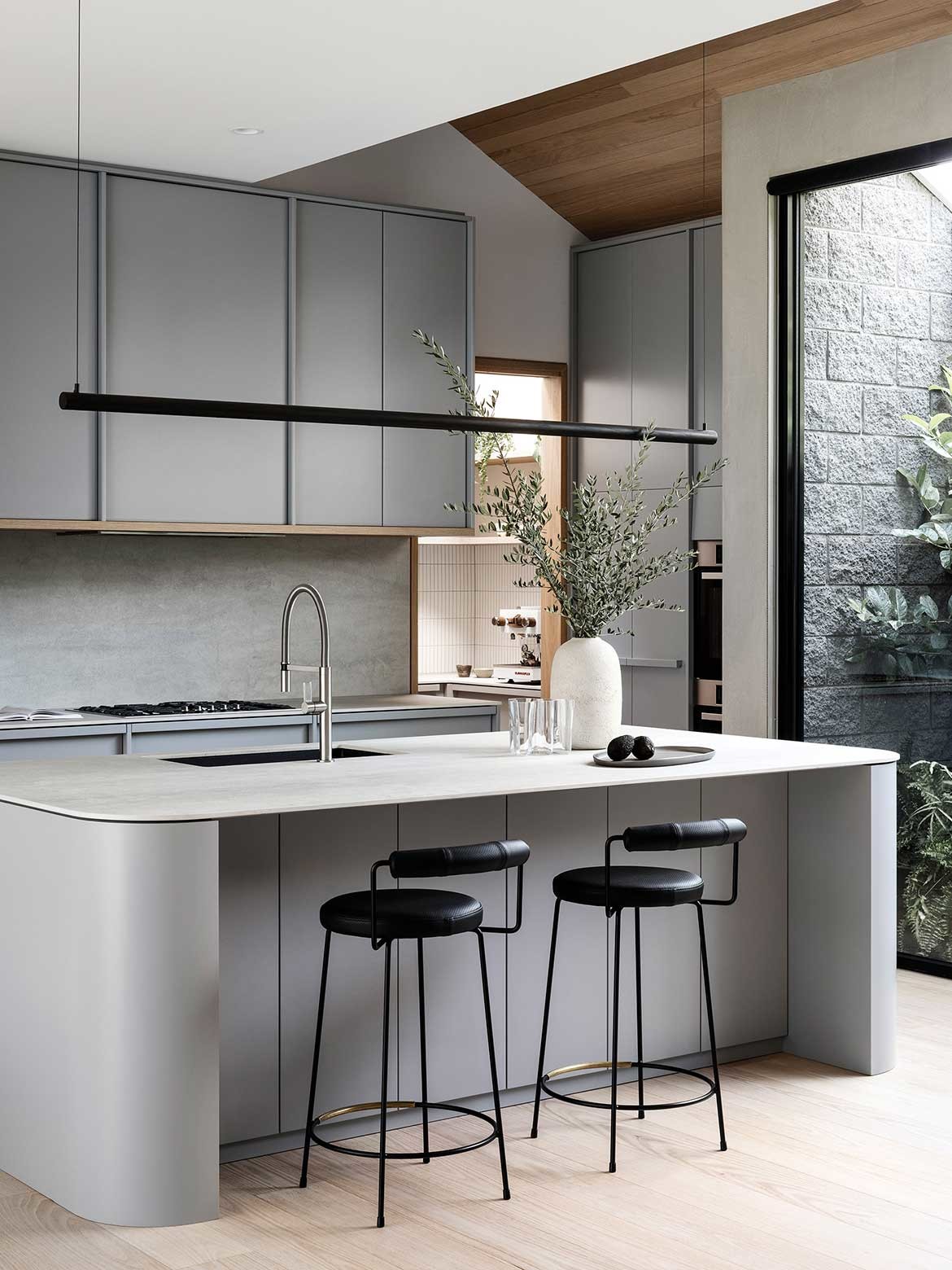 Throughout the bathrooms, Phoenix Vivid Slimline Up Shower/Wall Mixers add a touch of elegance with its upward stretching lever handles and streamlined appearance. This durable, timeless design was specified in Phoenix's high-quality Brushed Nickel finish, complementing the diffused natural light that infiltrates the space.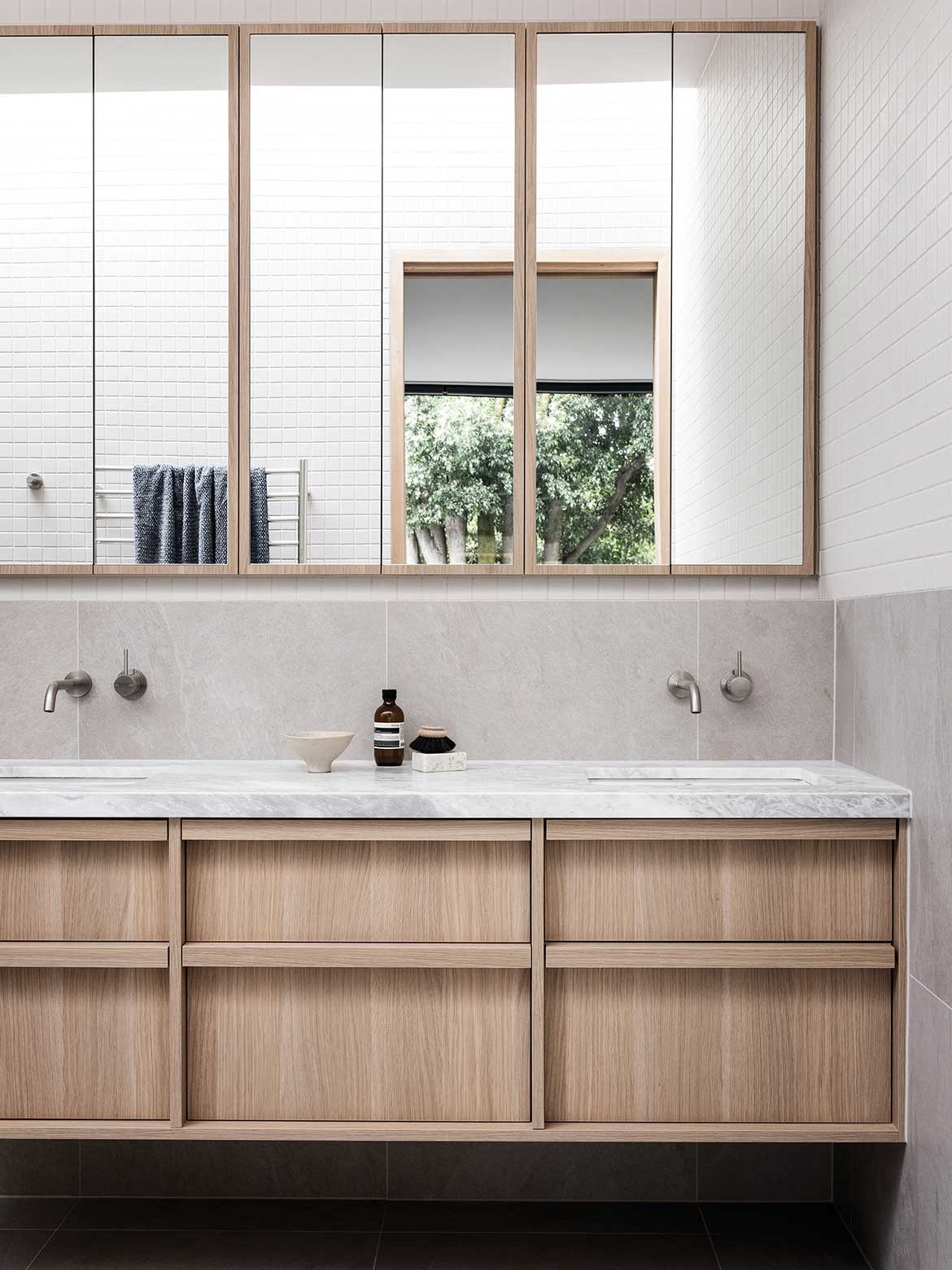 Nala chose the Phoenix Brushed Nickel finish as its warm, soft metallic appearance and brushed lines paired beautifully with the design elements seen throughout the home; dark Elba stone, soft grey, and American oak cabinetry along with rendered cement walls. The subtle look of Brushed Nickel provides a gentle statement alongside these organic and textural finishes resulting in a space that emanates peace and tranquility. The genius of the Sunhill Project is found in the tone and texture of the surfaces used, carefully chosen to unify indoor and outdoor spaces, and design elements that bring small, unexpected moments around every corner. Phoenix tapware has been used as one of these design elements, with the brand's signature combination of functionality and style contributing to the timeless experience of Sunhill.
Phoenix
Photography by Dylan James
The Sunhill Project
Interior Design – Nala Design
Build – Orbis Constructions
Architecture – Archtistic Designs Group
Styling – Karin Bochnik
Landscape Design – Acre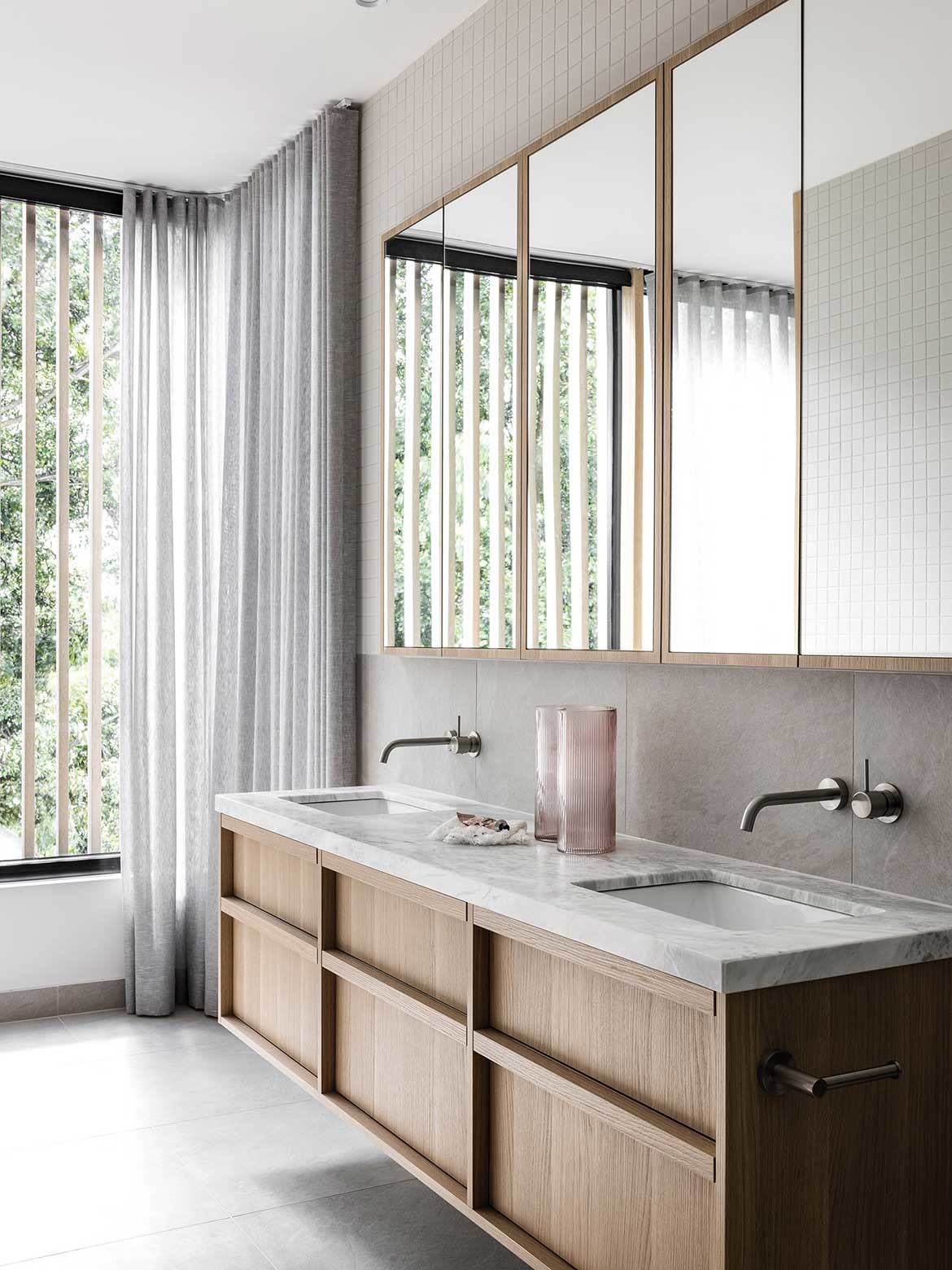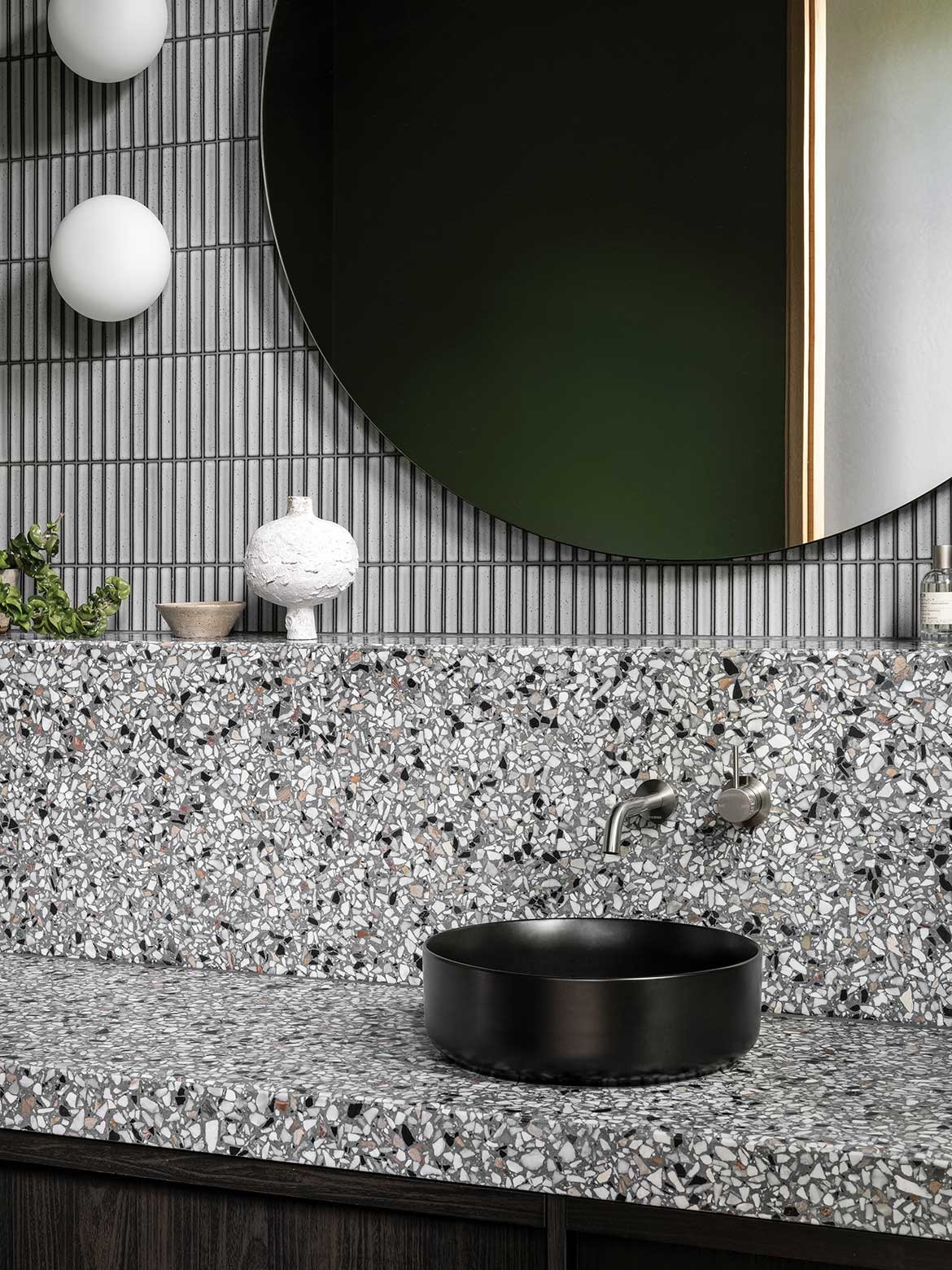 ---