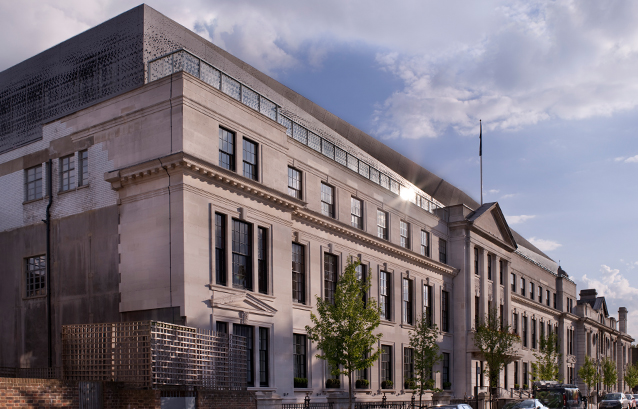 With the upcoming Olympics boosting investment between the city centre and the games development at Stratford, East London is undergoing an economic and social revival – with cultural venues and amazing restaurants and bars cropping up all over. The Town Hall Hotel & Apartments in Bethnal Green is testament to this.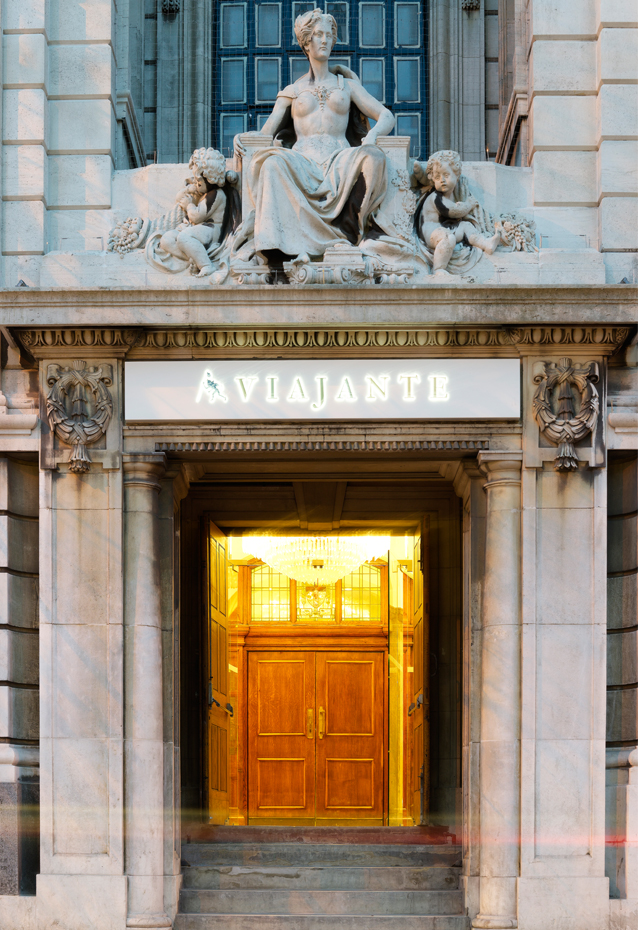 The early 1900s building – the original Bethnal Green Town Hall – had been left derelict for many years after becoming disused in the latter half of the century. With architects, rare architecture, and restoration and conservation experts on the case, 98 generously proportioned rooms and suites have been sensitively massaged into the existing shell and an additional storey.
Rather than upgrading floors, walls, ceilings and fittings to new again, every element has either been faithfully replaced – where they were unsalvageable – or simply made functional again, retaining the character and story of the Town Hall. A new perforated 'metal shell' has been created, covering areas of the building that were badly damaged and providing screening from neighbours.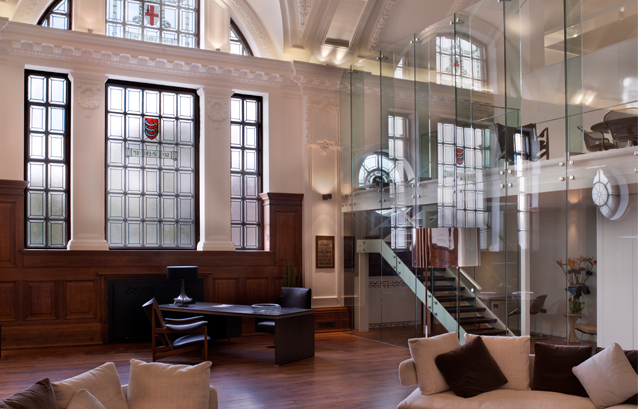 Inside, the rooms, ranging from the anything-but-small standard room to the cavernous De Montfort Suite, have pods, glass screens, a minimal colour palette and select furniture pieces – including glorious vintage classics like Wegner's CH07 Shell – allowing the original wood panelling and flooring and restored ceiling mouldings and fireplaces to remain intact, telling the story of the building.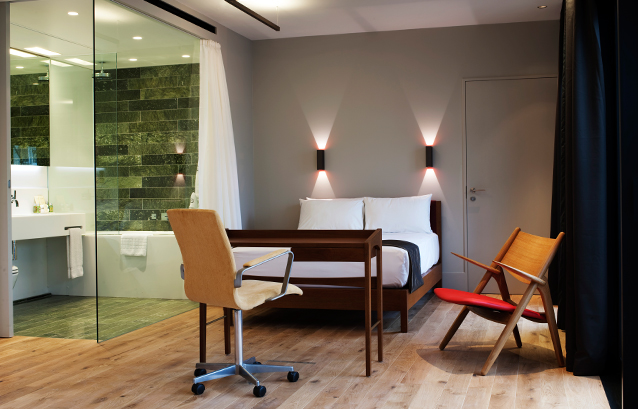 Before opening early last year, the location had already made its mark, with the award-winning Michelin Star restaurant Viajantes, headed up by renowned chef Nuno Mendes. Now, guests can also experience Mendes' unique culinary stylings in the more affordable (and accessible) Corner Room.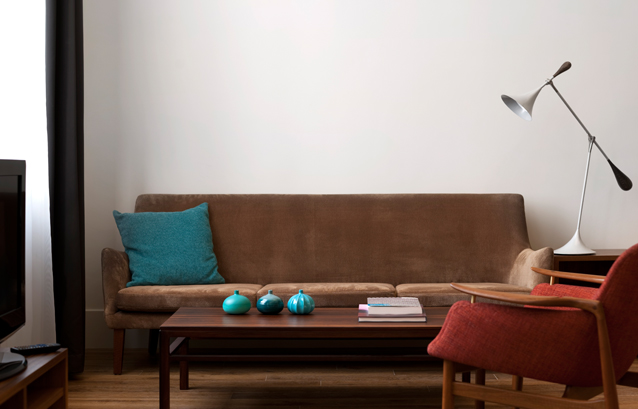 With over a century of design within the walls, the staff are very knowledgeable and passionate about the building's history and that of the surrounding area. They don't wear a uniform or answer the phone with a script, they are both relaxed and eager to ensure your stay is the best it can be.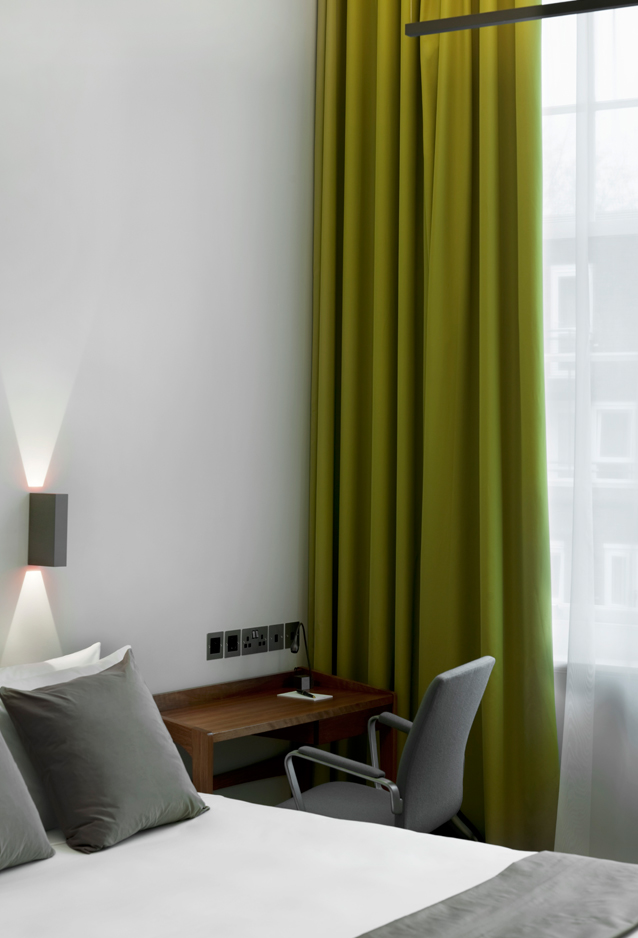 Town Hall is definitely the place to be impressed by the real London, and revel in the joys of achingly beautiful Edwardian, Art Deco and contemporary design.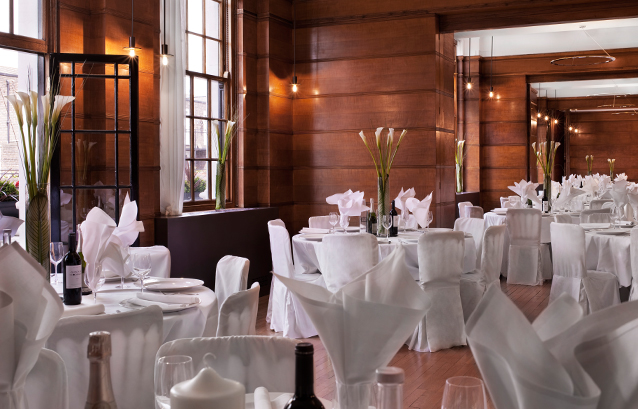 The Details:
–       Fully equipped hi-tech Gym and Pool
–       Bar and 2 restaurants
–       Art installations from local artists throughout
–       Studio – 2 bed apartments with full kitchens
–       Close to the tube, rail and bus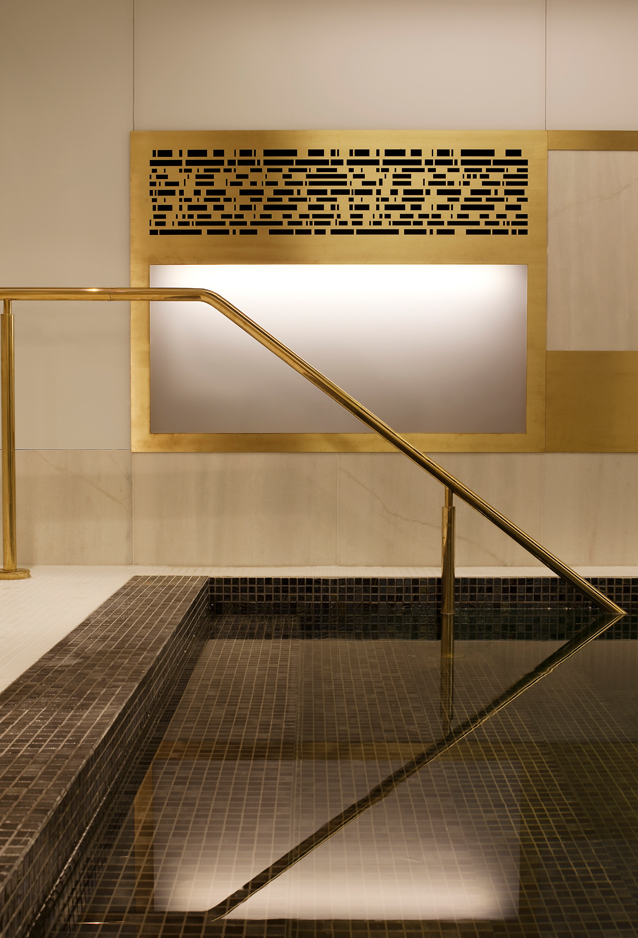 Town Hall Hotel & Apartments
8 Patriot Square  City of London E2 9NF, United Kingdom
(+44) 20 7871 0460
townhallhotel.com
Tags: bethanel, hero1news, london, town hal hotel and apartments
---