Blocks of land come in all shapes and sizes, unfortunately for owner and architect Simone Robeson, it was a 180-metre-squared triangle with bustling streets on one side and a 1.5-metre sewer easement on the other.
Designed for a professional couple, the minimal design successfully utilises 170 square metres of the block and celebrates quality of spaces over quantity. Nicknamed "The Triangle House", the home is bold and spacious because of a number of innovative design features, including only one car bay and inbuilt storage and furniture.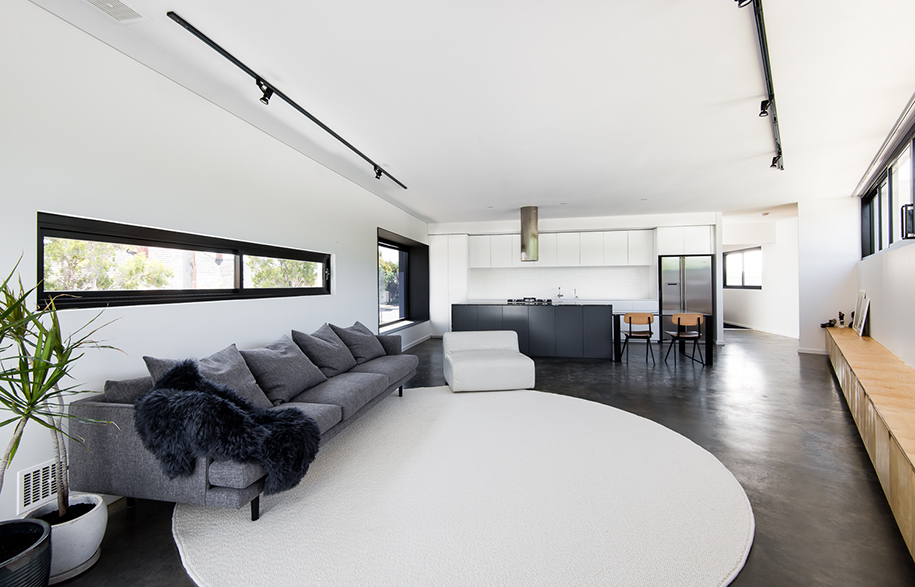 "Before this, I hadn't worked on any projects with a block this small, but I have done quite a few since," says architect Simone Robeson of Robeson Architects. "I really enjoy working on inner-city lots, because I'm designing for people with a similar set of views on how they like to live – some may associate small spaces with clutter or a less premium option in the housing market, but to me, it means holidays without worrying about gardening, less clutter and more money to put into the areas of the home where you spend your time, rather than additional rooms that don't get used."
The two-level design incorporates a home office on street level and all living areas above. Expansive glass opens the living area onto the park across the road and one way glass gives expansive views of the adjacent streets. The interiors boast understated luxury with a waterfall skylight over the staircase, burnished concrete flooring and a steel box window.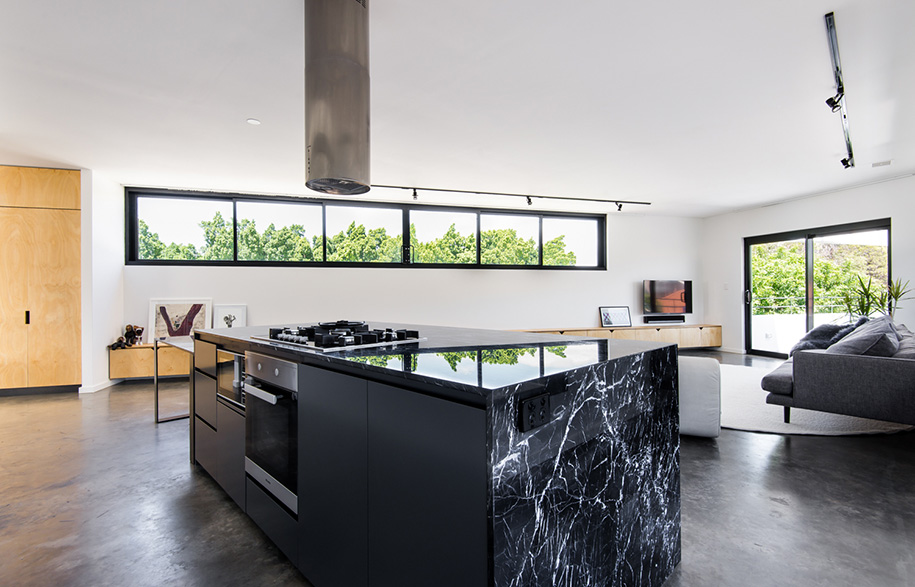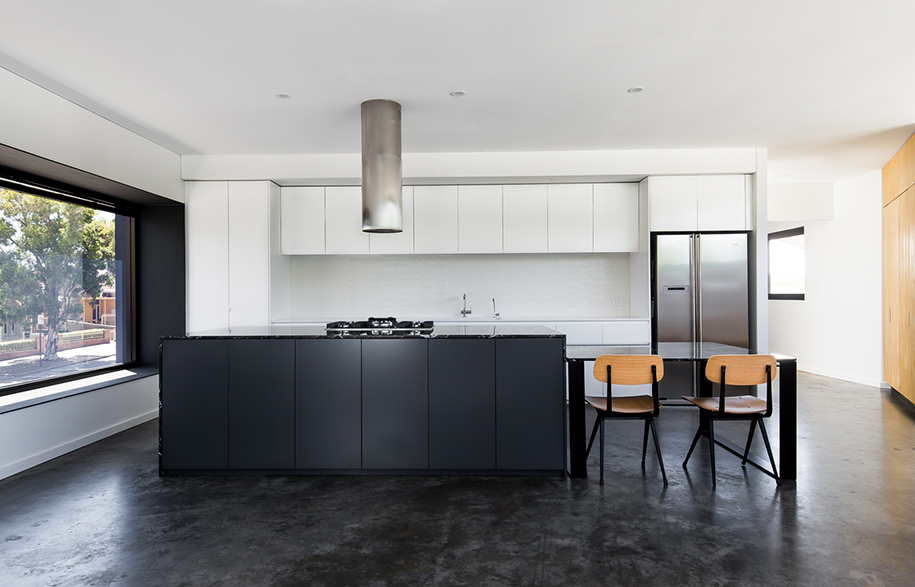 Mt Lawley is an eclectic suburb with a mix of heritage homes, cathedrals and commercial spaces, while (only a stone throw away) Beaufort Street is littered with bars and restaurants. Street art is common on surrounding commercial buildings, but not residential spaces.
Simone commissioned artist Robert Jenkins (The Black Mountains) to transform the exterior wall of the home, adding to the streetscape of the suburb.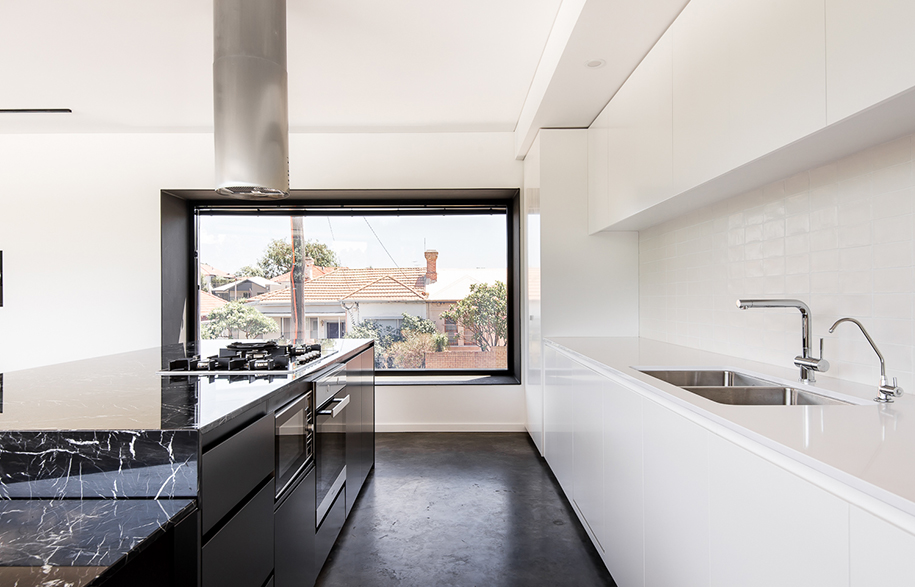 "Rob had done a huge piece on Mary Street nearby, which we loved. I like the fact his work has lots of detail and organic shapes," says Simone. "In my opinion, his art is less 'street' and more 'artistic' and I felt his style of work would balance the sharp, angular forms of the house."
Robeson Architects
www.robesonarchitects.com.au
Words by Clare Ryan
Photography by Dion Photography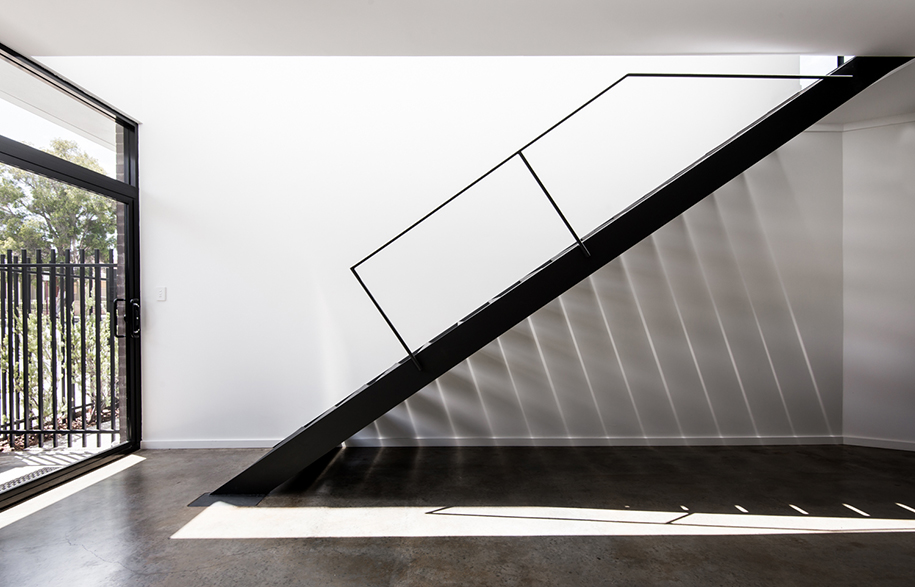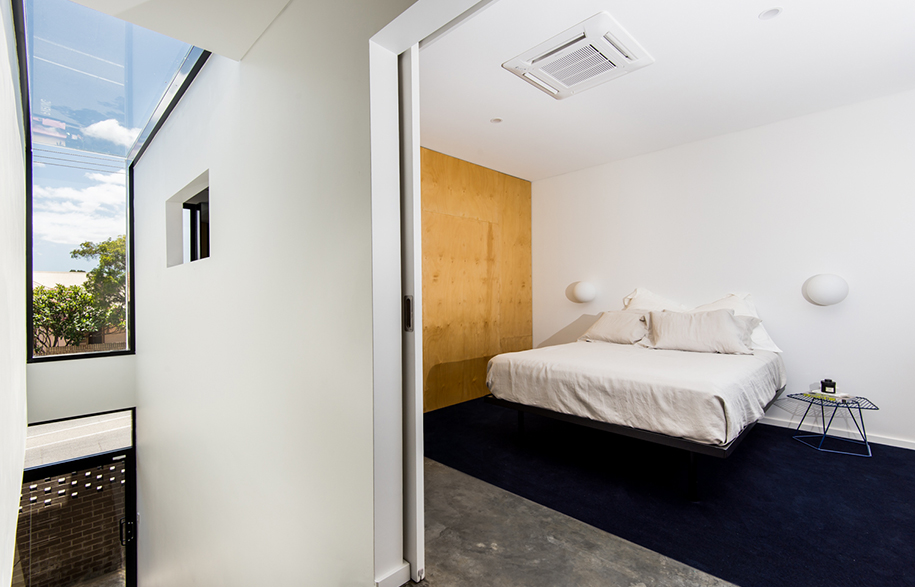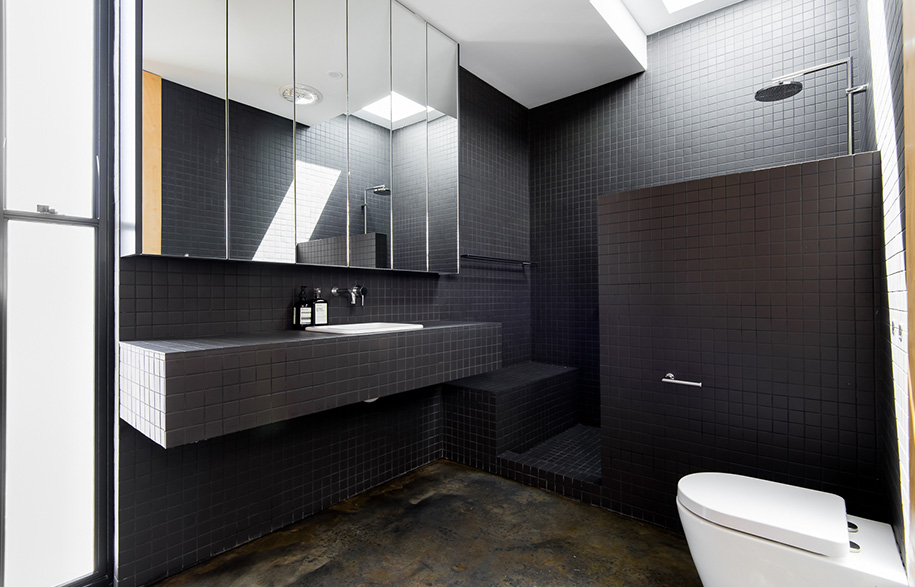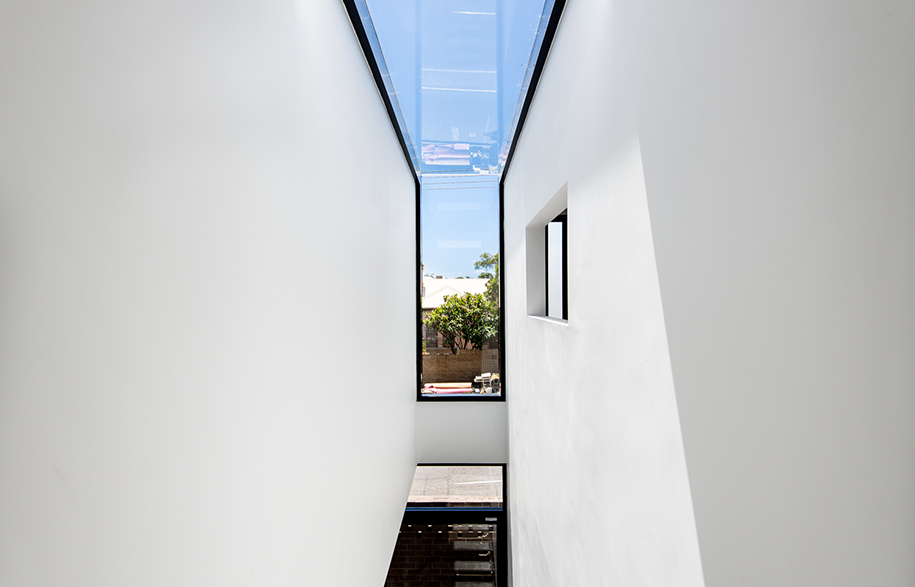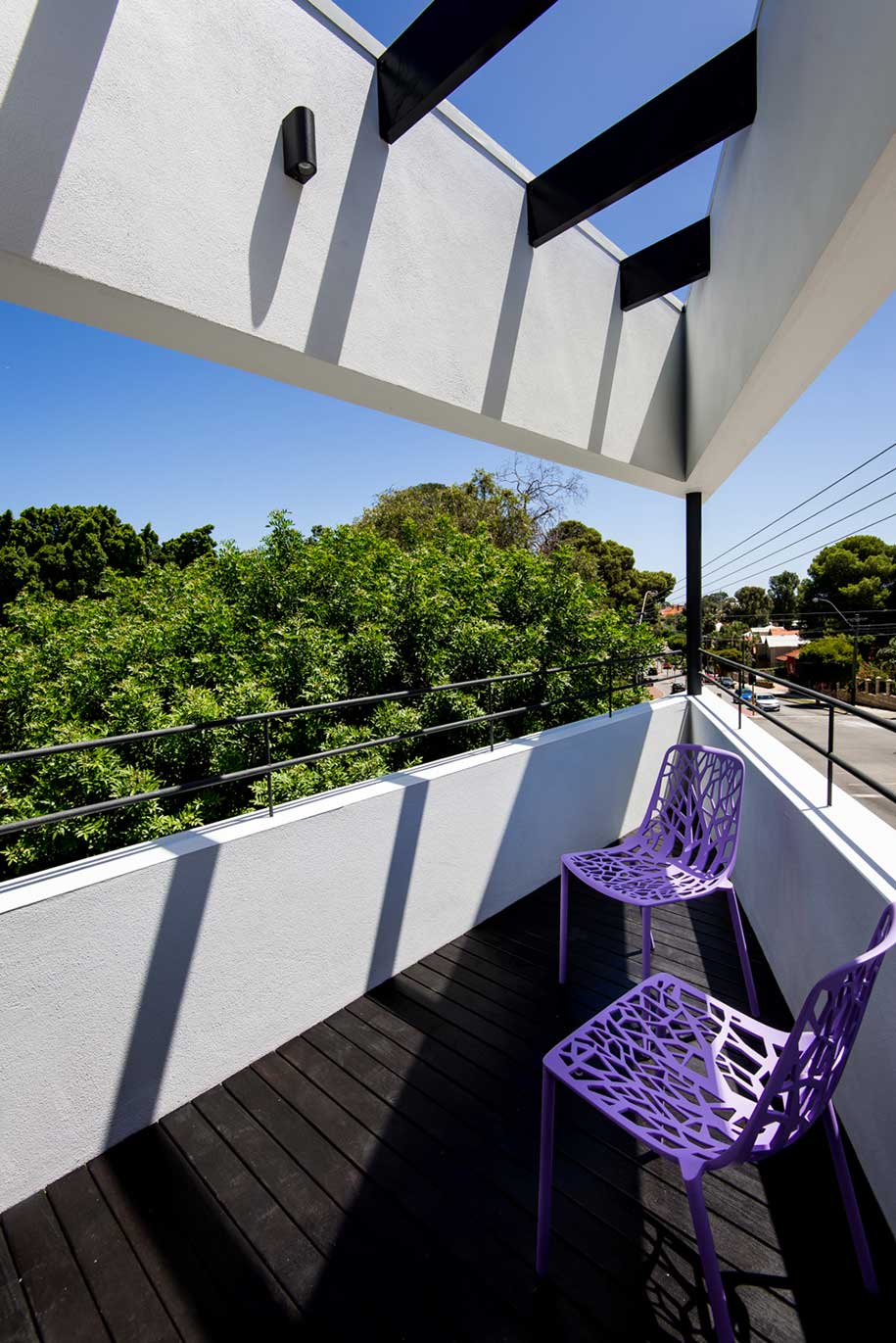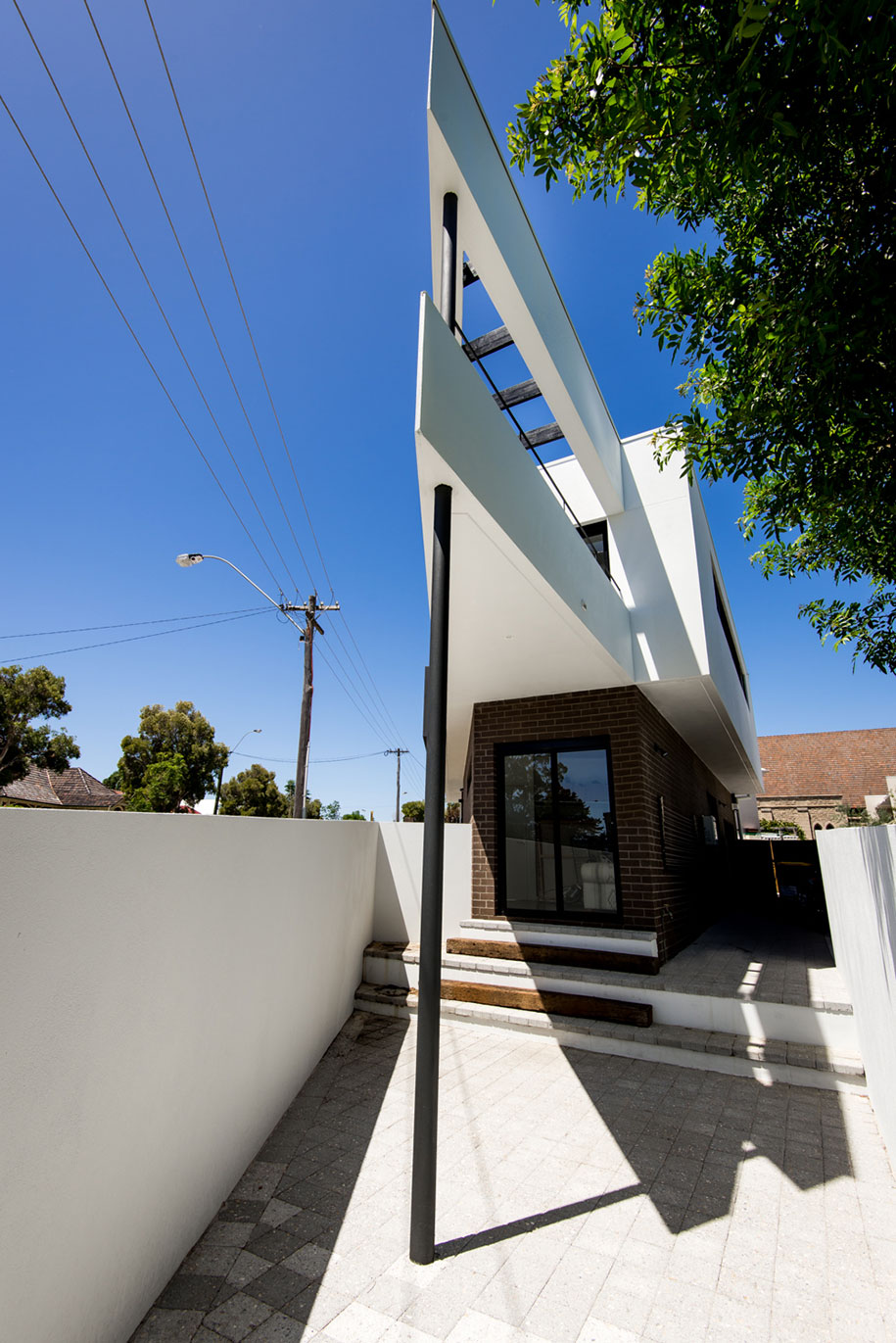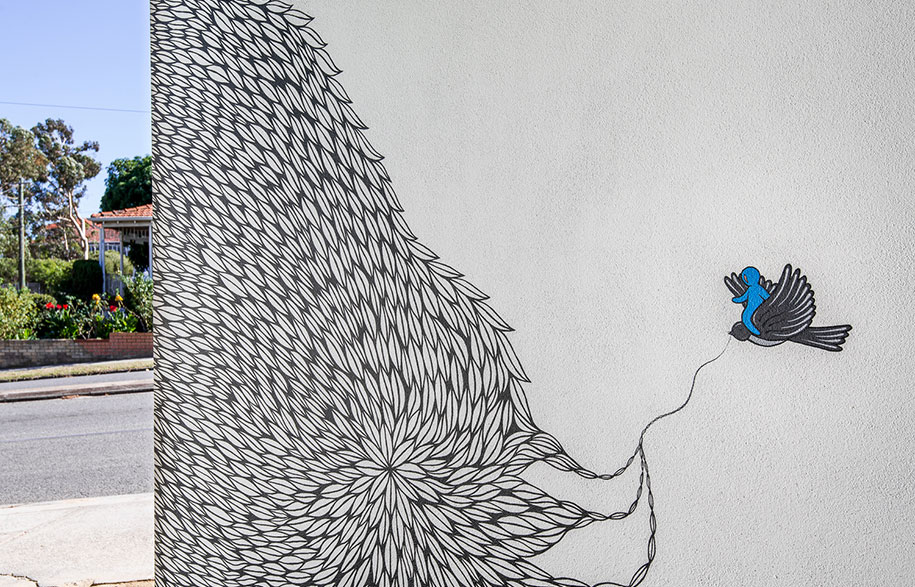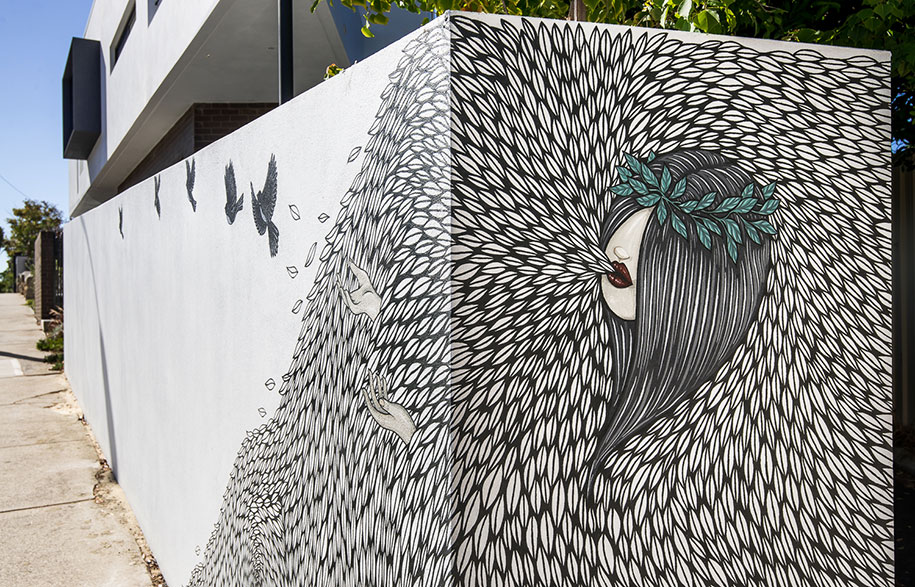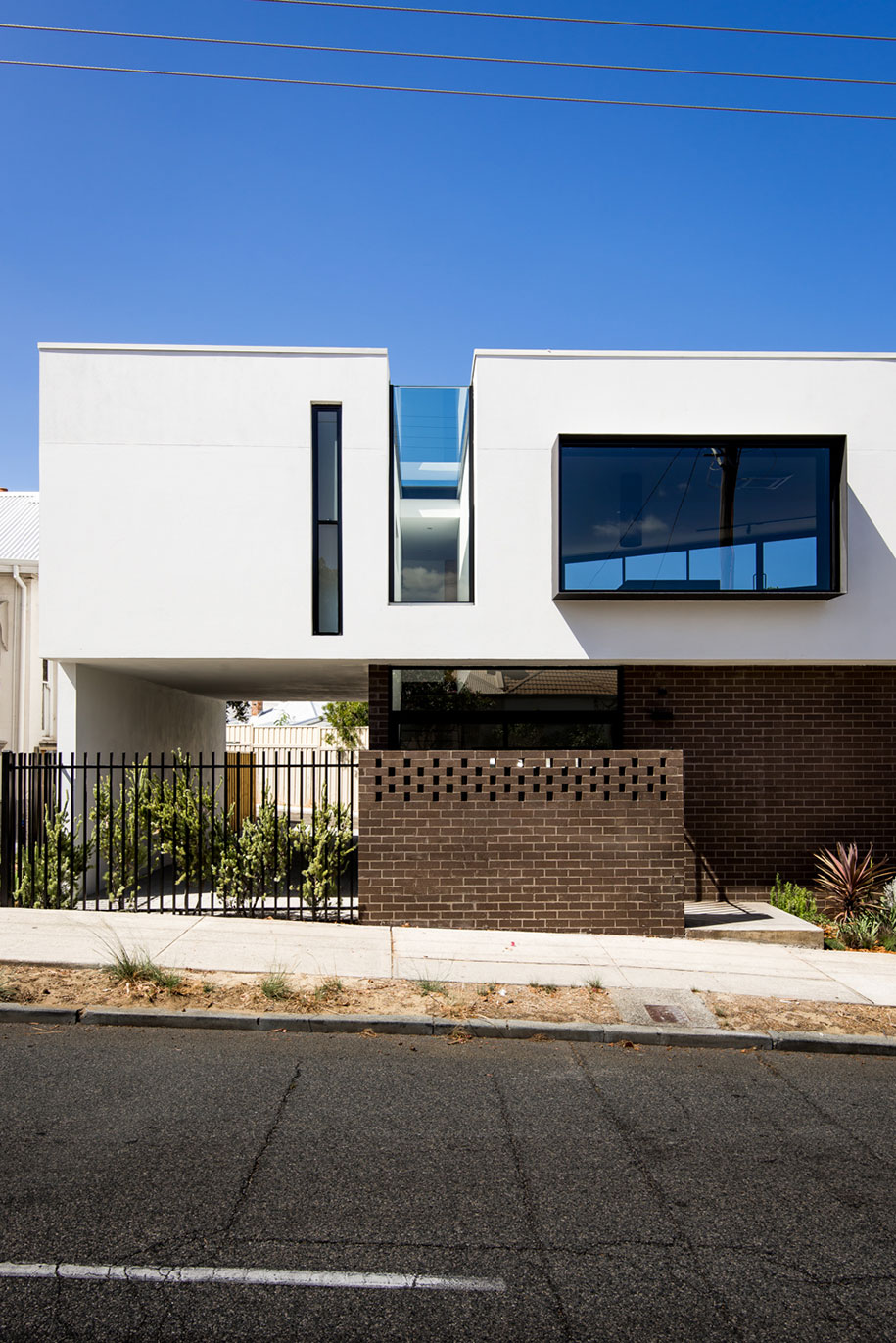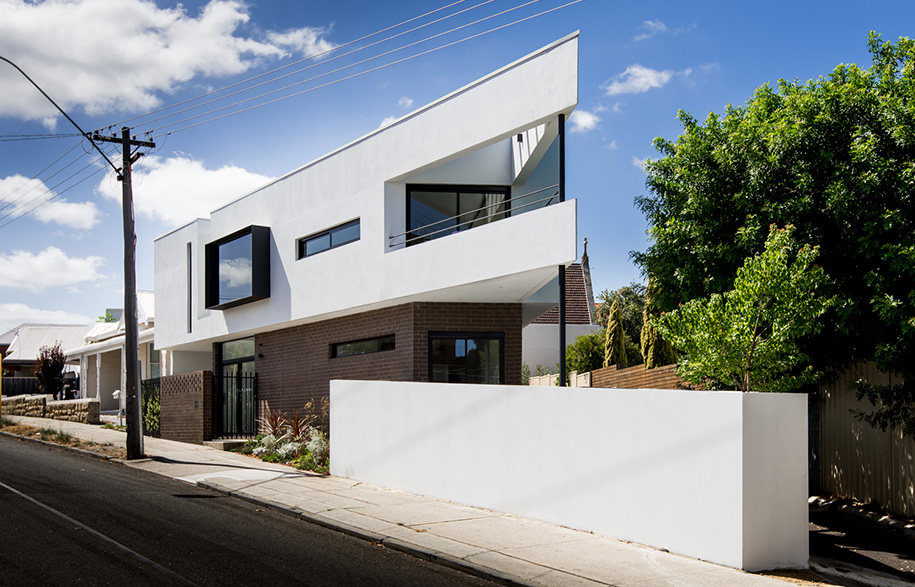 Tags: Clare Ryan, Dion Photography, Home Architecture, House Architecture, Mt Lawley, Residential Architecture, Robeson Architects
---