A collaboration between Melbourne's BAR Studio (interior design), HASSELL (architecture) and BGC Development, the Westin Perth towers over the new Hibernian Place precinct, which boasts several leading hospitality operators, including Melbourne chef Guy Grossi's restaurant Garum.
Originally from Perth, BAR Studio co-founders Stewart Robertson and Felicity Beck utilized their insider knowledge of Perth's laidback lifestyle and love of the outdoors, by injecting these design elements into the 28-storey hotel.
The lobby and entrance is grand with high-ceilings and a light-filled lobby that overlooks the Hibernian Place central plaza. Movement between the interior and exterior spaces is organic with a connection of daylight and the leafy courtyard enticing guests to sit outside.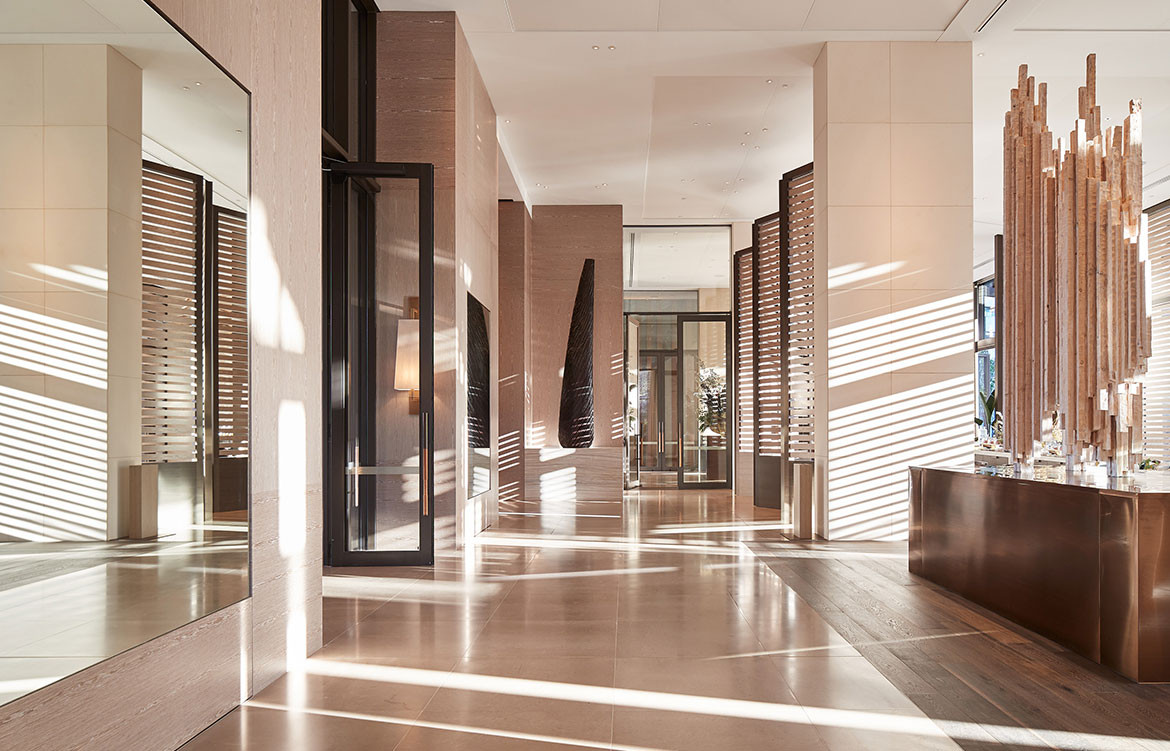 "Throughout the project we aimed to optimise Perth's extraordinary quality of light," says BAR Studio's Stewart Robertson. "In all these spaces we've paid attention to framing openings to allow for maximum natural light and views, connecting these spaces to the outside and further enhancing the sense of location and place. But we've also been conscious of mediating the sometimes-harsh Perth summer sun."
The interiors are a nod to Western Australia's landscape with natural materials of timber and sandstone complementing accents of citrus tones and a calm colour palette inspired by Perth's iconic beaches.
Inspired by the idea of a cosmopolitan Perth residence, BAR Studio kept the public and guest spaces simple and modern with layered levels of furniture, handpicked accessories and curios to engage with the guests on a more personal level, while still exuding five-star understated luxuriousness.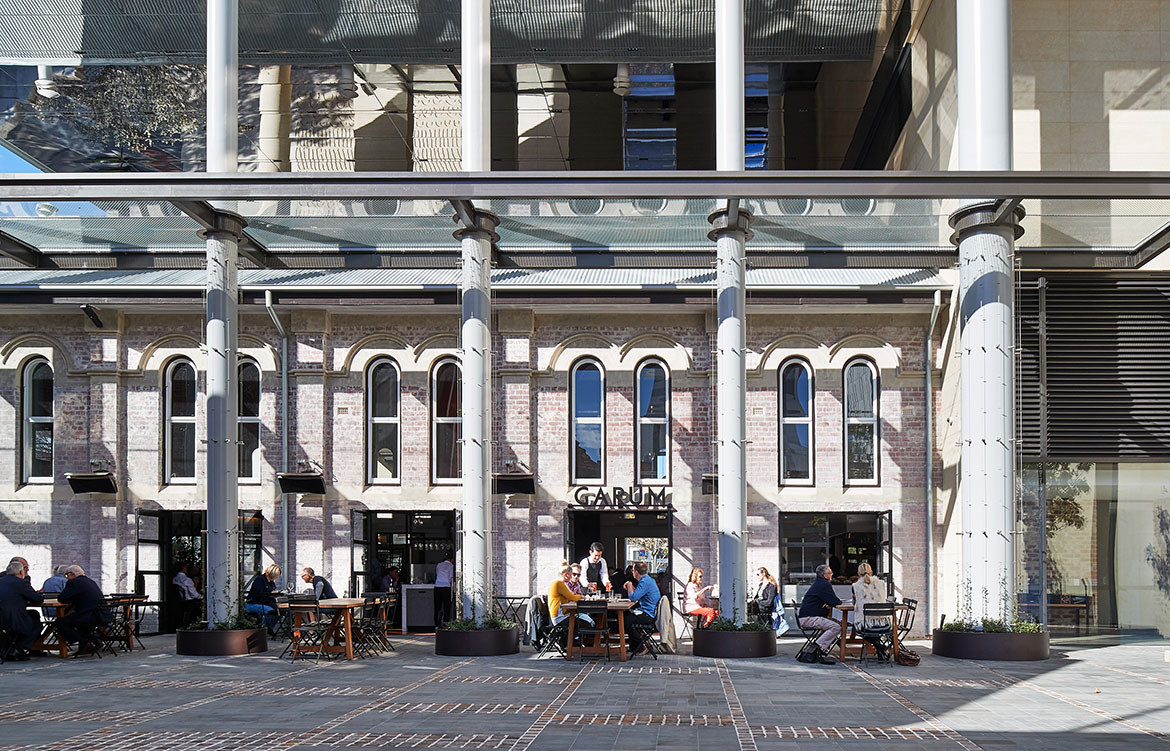 It's apparent that art is a key to the project, with the building showcasing a 22m-high mural of a woman's face, completed by Melbourne street artist Rone.
Inside, art continues to play a vital role, with over 2000 artworks by Australian and Western Australian artists, exclusively curated by art consultants llana Rabinowitz and Sonja Brouard from Art Duo.
"The Robert Bridgewater sculptures in the porte-cochere and lobby make abstracted references to light and nature – very appropriate subject matter for Perth – and you can lose time gazing at them," says BAR Studio's Felicity Beck.
Nearly all the artwork in the guest rooms reference WA landscapes including Dunsborough photographer Christian Fletcher's popular aerial shots of Broome's Cable Beach.
The generously sized 368-rooms range from a 42sqm Deluxe Room to a 240sqm Presidential Suite, all with sweeping views of the Perth hills and surrounds. Level five is the Wellness Level with a 20m-infinity pool, gym and Bodhi J Wellness Spa, while the hotel's main restaurant, Garum, headed up by acclaimed chef Guy Grossi, is housed in a heritage listed building on the Lobby level.
Natural light continues to be embraced in Garum, with BAR Studio enhancing the bay windows and opening the space to highlight the original lofty Jarrah wooden ceiling. Exposed bricks, combine with marble and tan leather seats for an industrial and warm aesthetic.
The Westin Perth
westinperth.com
Bar Studio
barstudio.com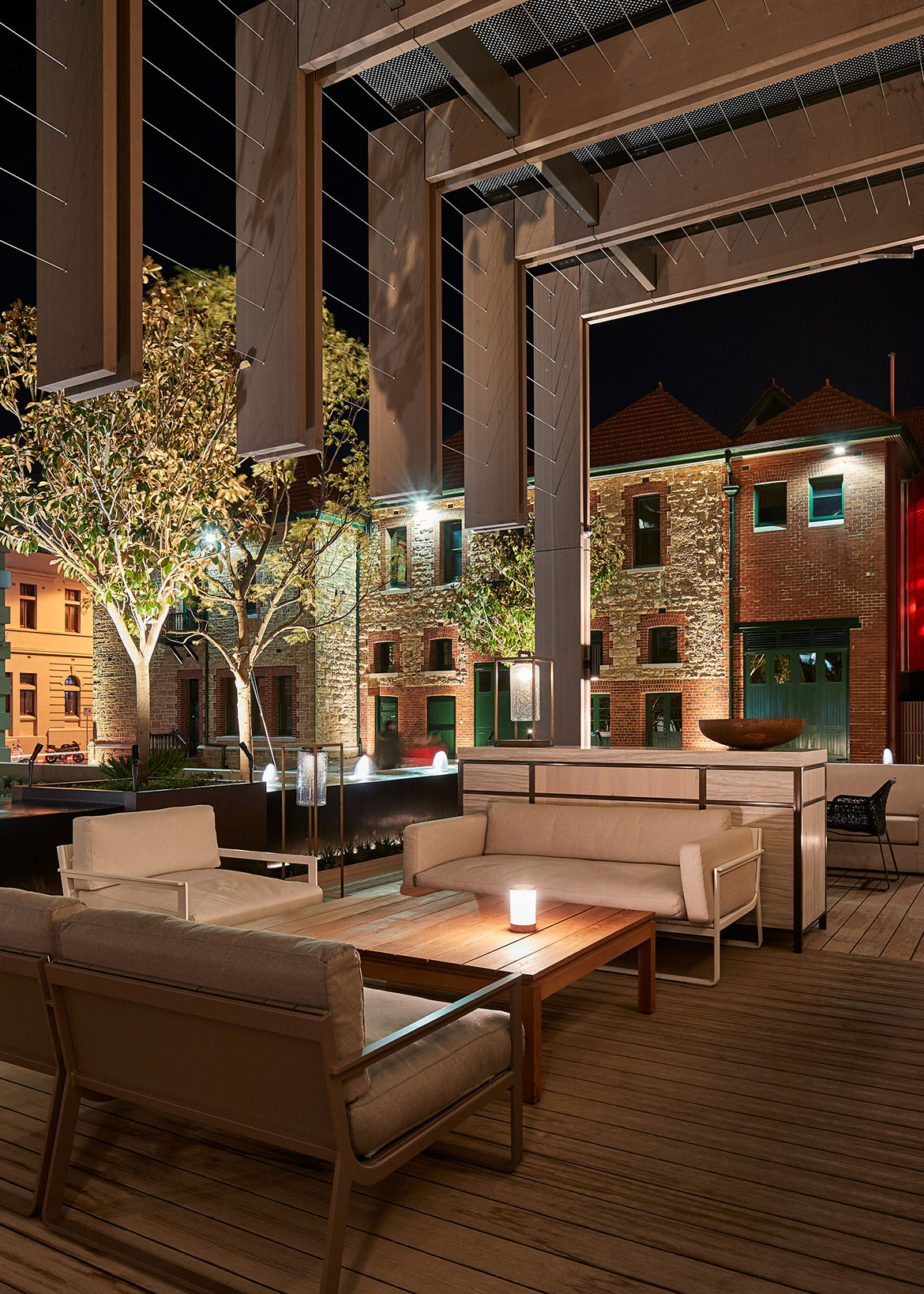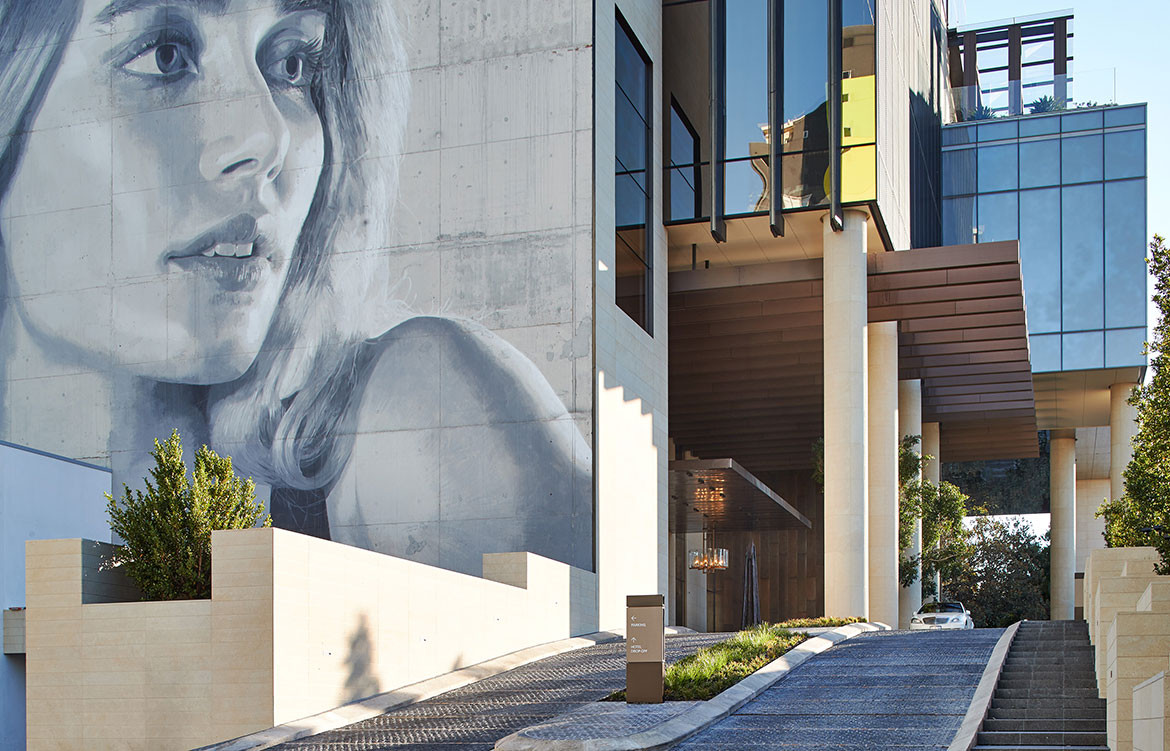 Tags: Architecture, design, east end of Perth, Guy Grossi, Hibernian Place, hotels, Westin Perth
---