Designed by architects Ben Waters, Will Loft, Jungho Park of architecture practice Studio Osk, the Woodend House is a small home in rural Victoria. Looking at the home from the street, The Woodend House speaks of the simple white country cottage, humble and human scaled with its white walls and simple capped roof.
Thoughtful in its approach to the environment, this project includes a number of fundamental environmental design systems, including passive heating and cooling systems, water collection and recycling, renewable and low embodied energy materials and building footprint size.
"The ice that forms on the roof on a cold morning melts at around 8:30am. It drips from the edge of the eave, past the windows and to the ground. We don't like gutters so we left them out. The run off is caught at ground level and flows to the tank under the house," explains architect Ben Waters.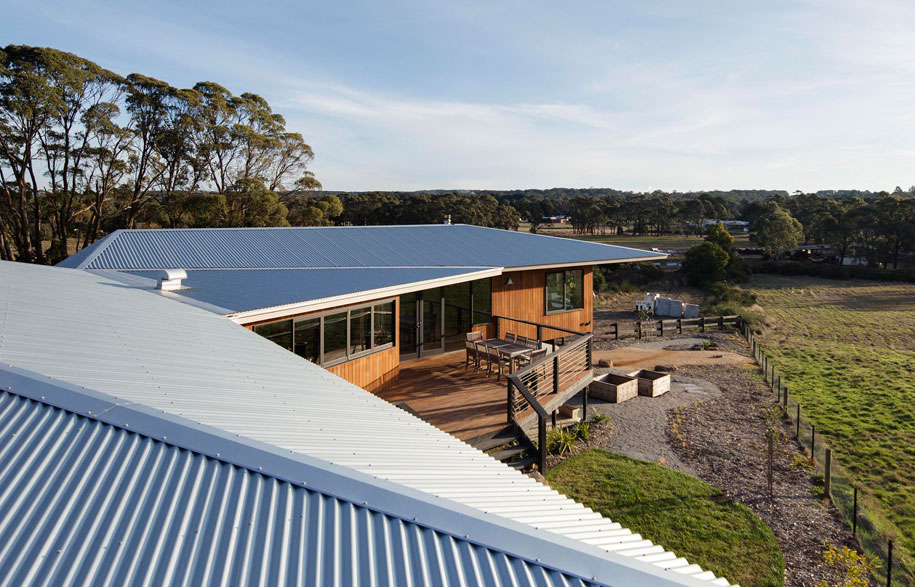 The window openings are orientated to the north, allowing heat gain in winter, while shaded from the summer sun by a clever eave system. "Two wings (one living and one sleeping and services) open up to the north sun and views. The roof form stretches and distorts to provide shading from the sun and cradles an outdoor living space," says Ben.
Passive ventilation cooling during summer is encouraged – no air conditioning operates in the building – by way of large windows and doors to the north, combined with small windows to the south and east.
Photography by Ben Hosking
Studio Osk
www.studioosk.com.au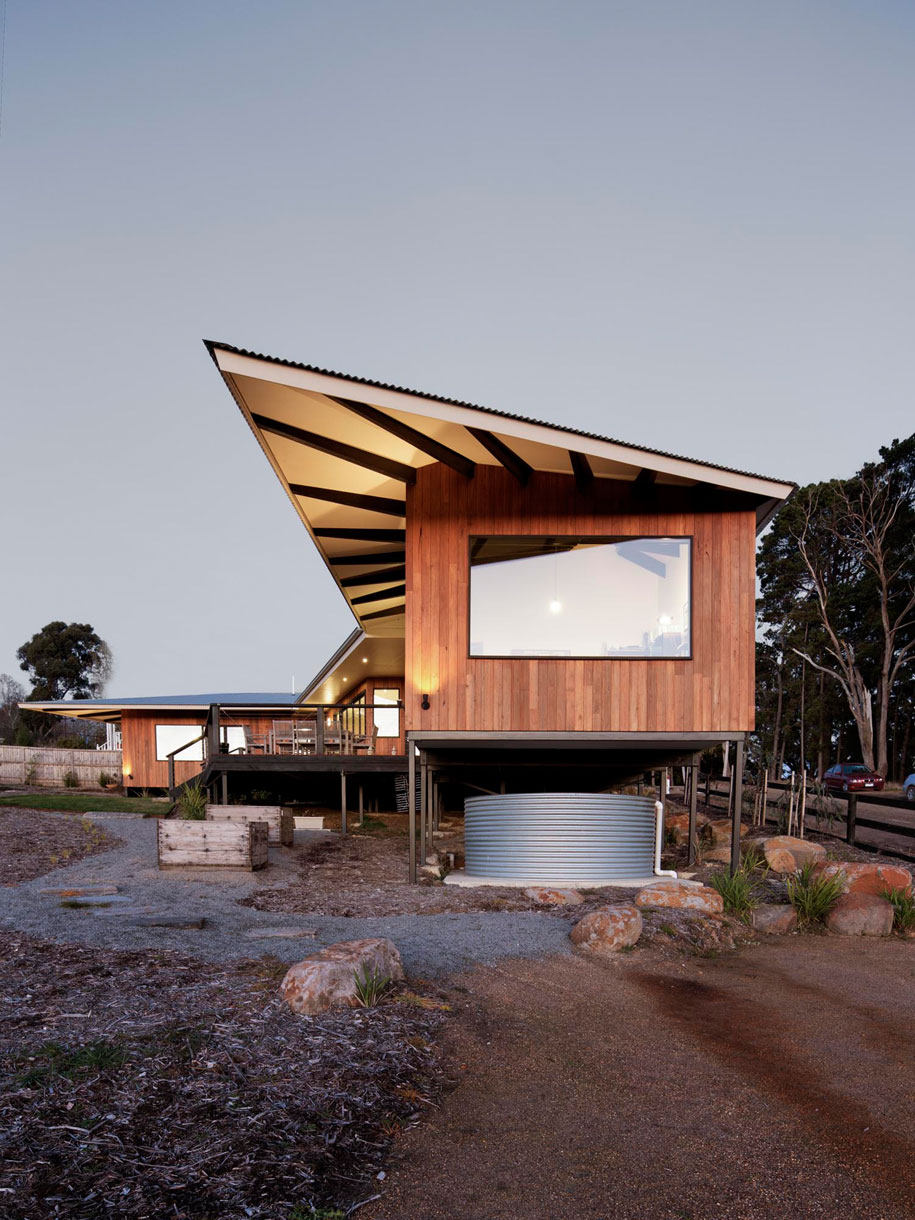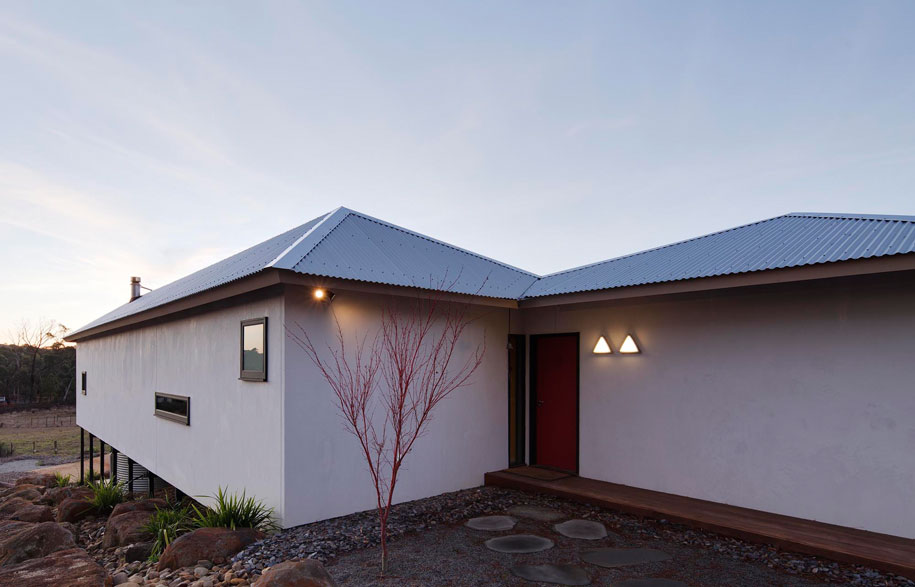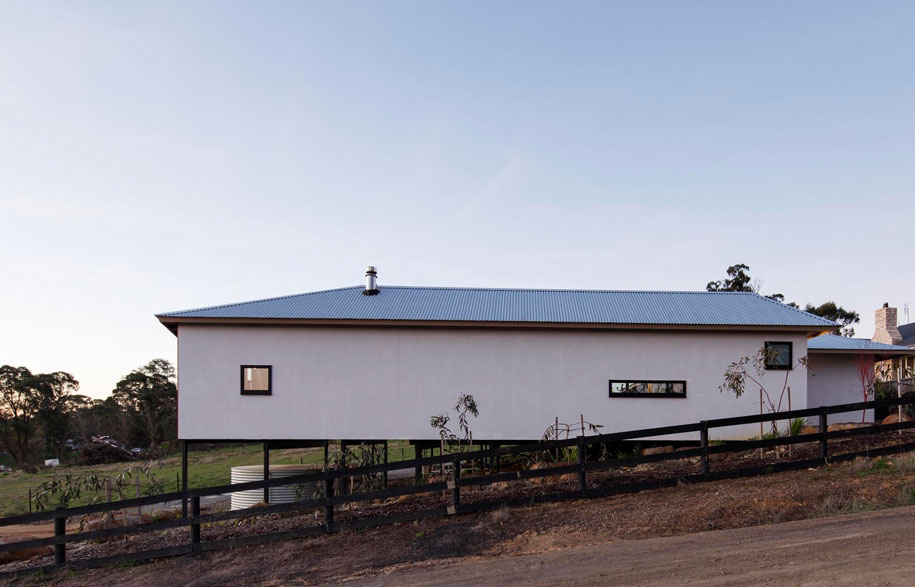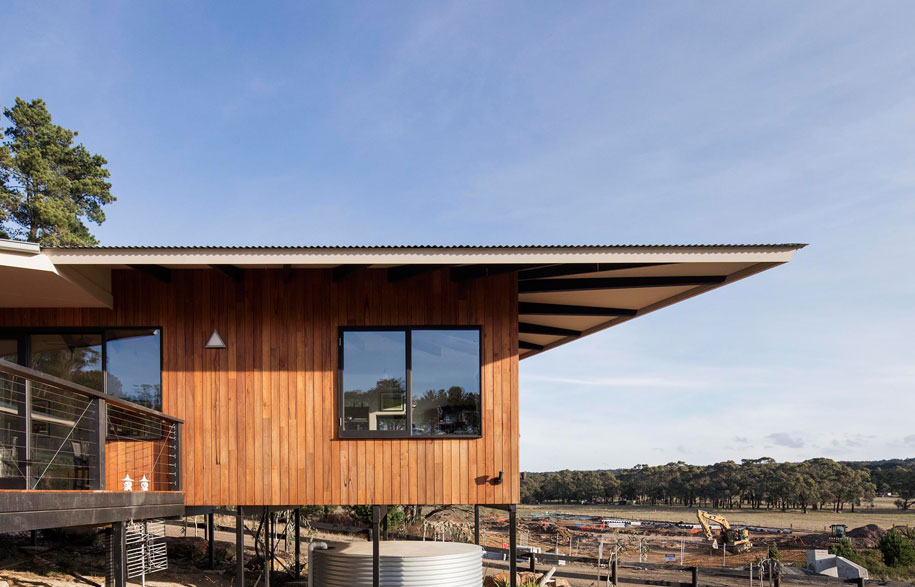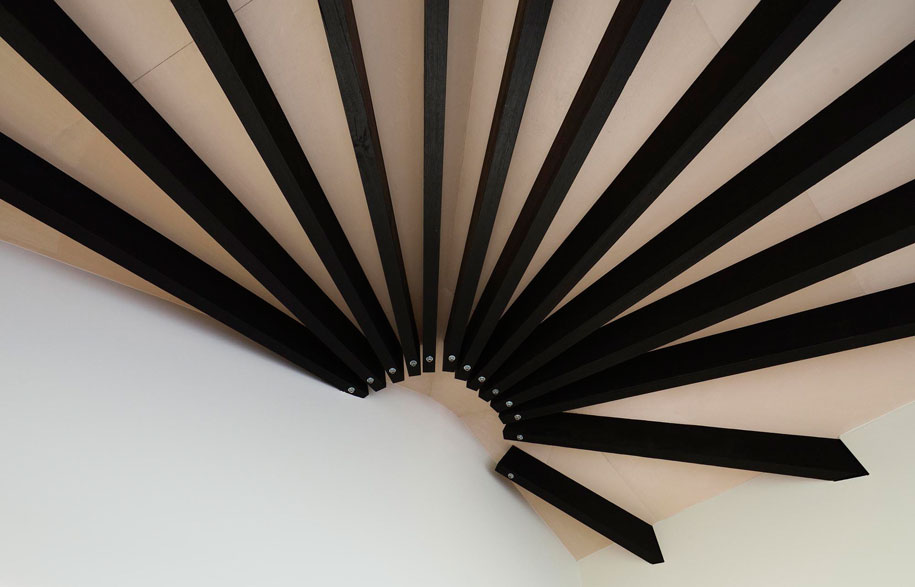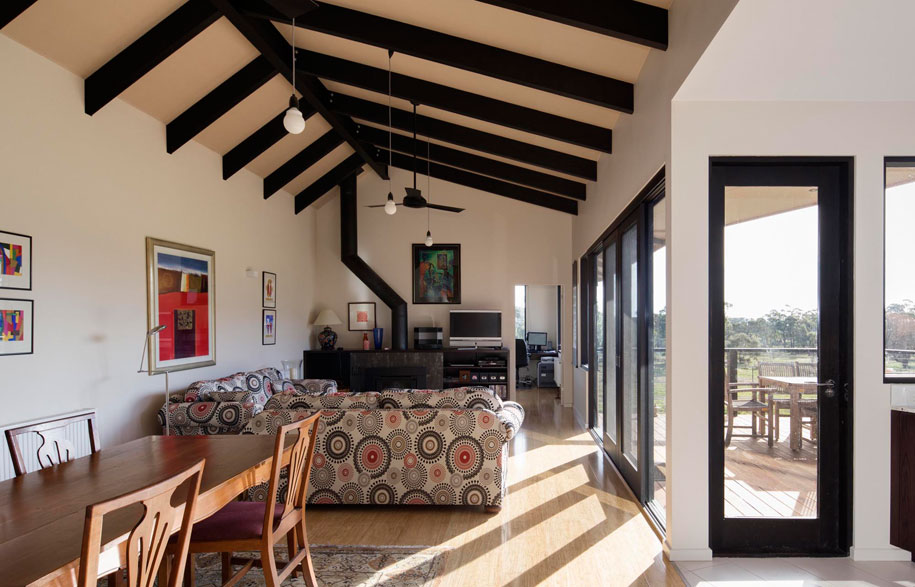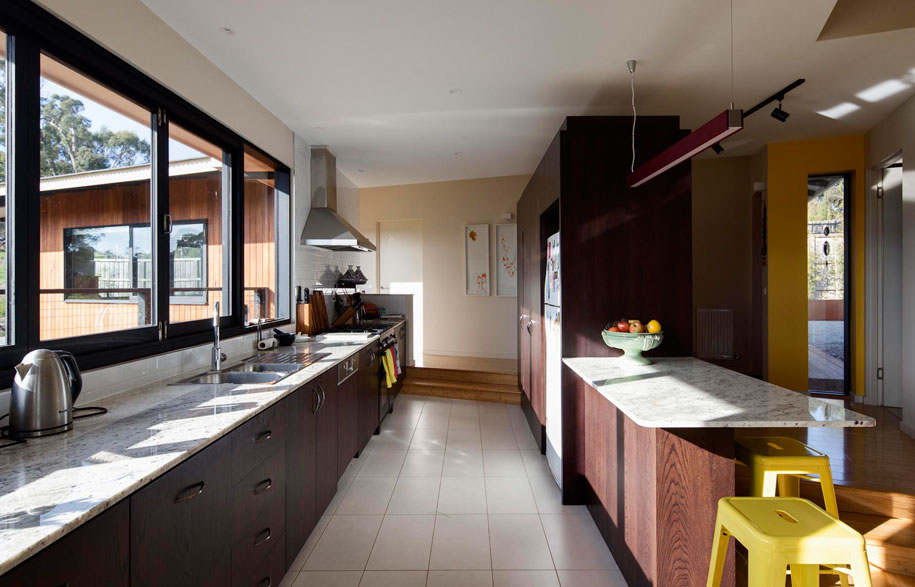 Tags: Home Architecture, House Architecture, Residential Architecture
---