Unleashing the potential of small spaces is becoming a more and more pertinent consideration for designers in an increasingly expensive and dense urban environment. The Home Office, as it is called, is a space from Ande Bunbury Architects that really can be all things to all people; a games room, pool house, bedroom, art studio, relaxation space, storage, even a DJ booth. What was once a single car garage is transformed into an endlessly expansive structure that truly capitalises on every inch.
Inspired by their admiration for the minimal and functional design that pervades Japanese architecture, the residents wanted to create an addition to the house that could offer a lot without completely dominating their outside garden. Second to the built structure itself, they wanted the design to open up the outside spaces, to attract one outdoors. And through the inclusion of a pool, create a meaningful space to enjoy being within rather than just traversing through.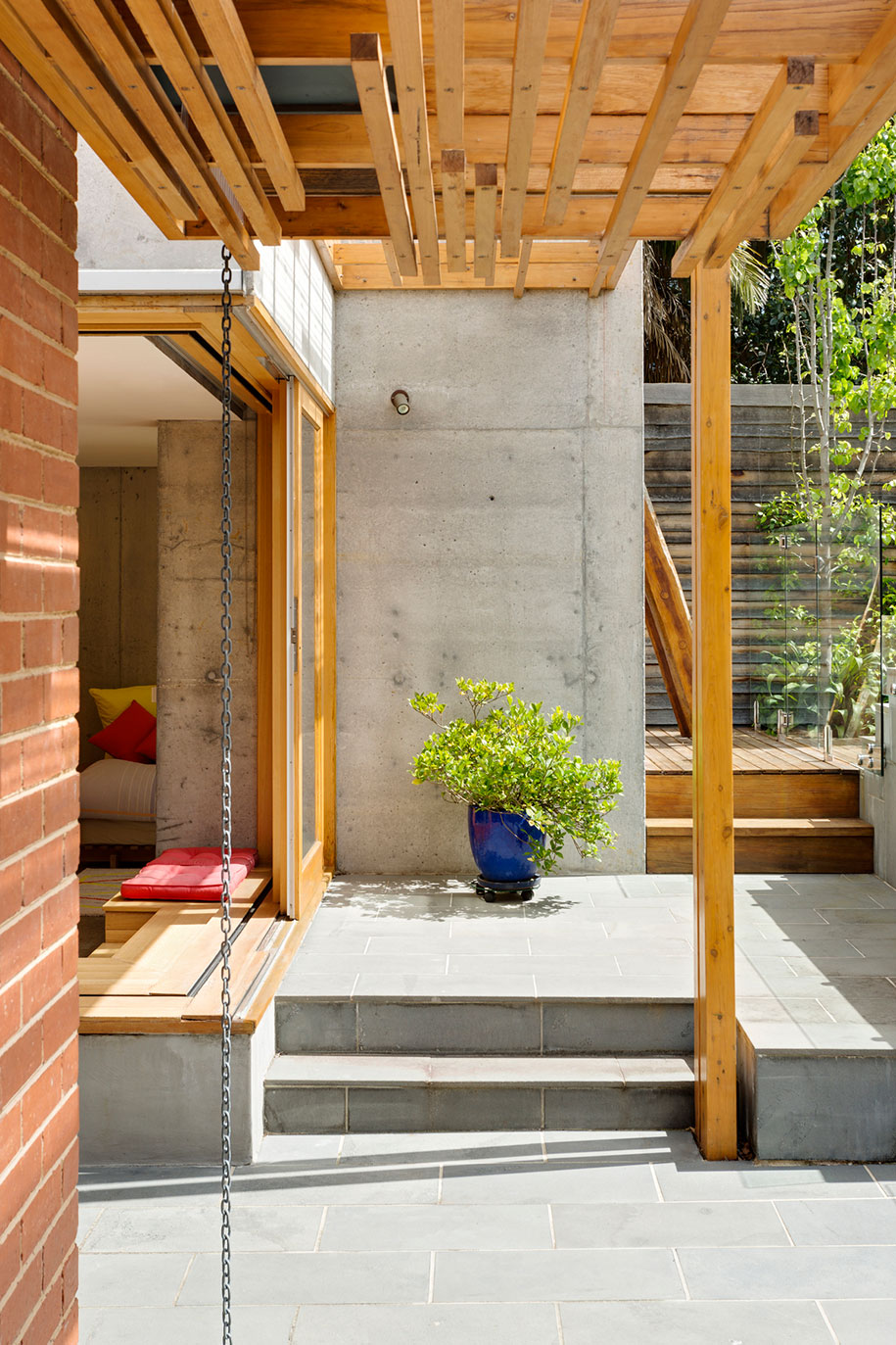 The building sought to unfold the built form over a limited block, taking notes from the houses of the densely populated Japanese cities to offer surprising spaces. Conservative materials concrete, brick and stone were reimagined to exude the contemporary spirit of the design. Concrete wall panels were poured in-situ to create a rough texture that is unique to the character of the building.
Paramount to the design, says Ande of Ande Bunbury Architects, was a sense of fun and wonder. An inconspicuous timber branch-like ladder leads up to a flat roof deck becoming a secluded adult cubby house nestled under a rich tree canopy. The design invites exploration and intrigue, where things are not as they seem an en-suit tucked away behind a hidden door and a seemingly blank, clean wall opening up for excess storage.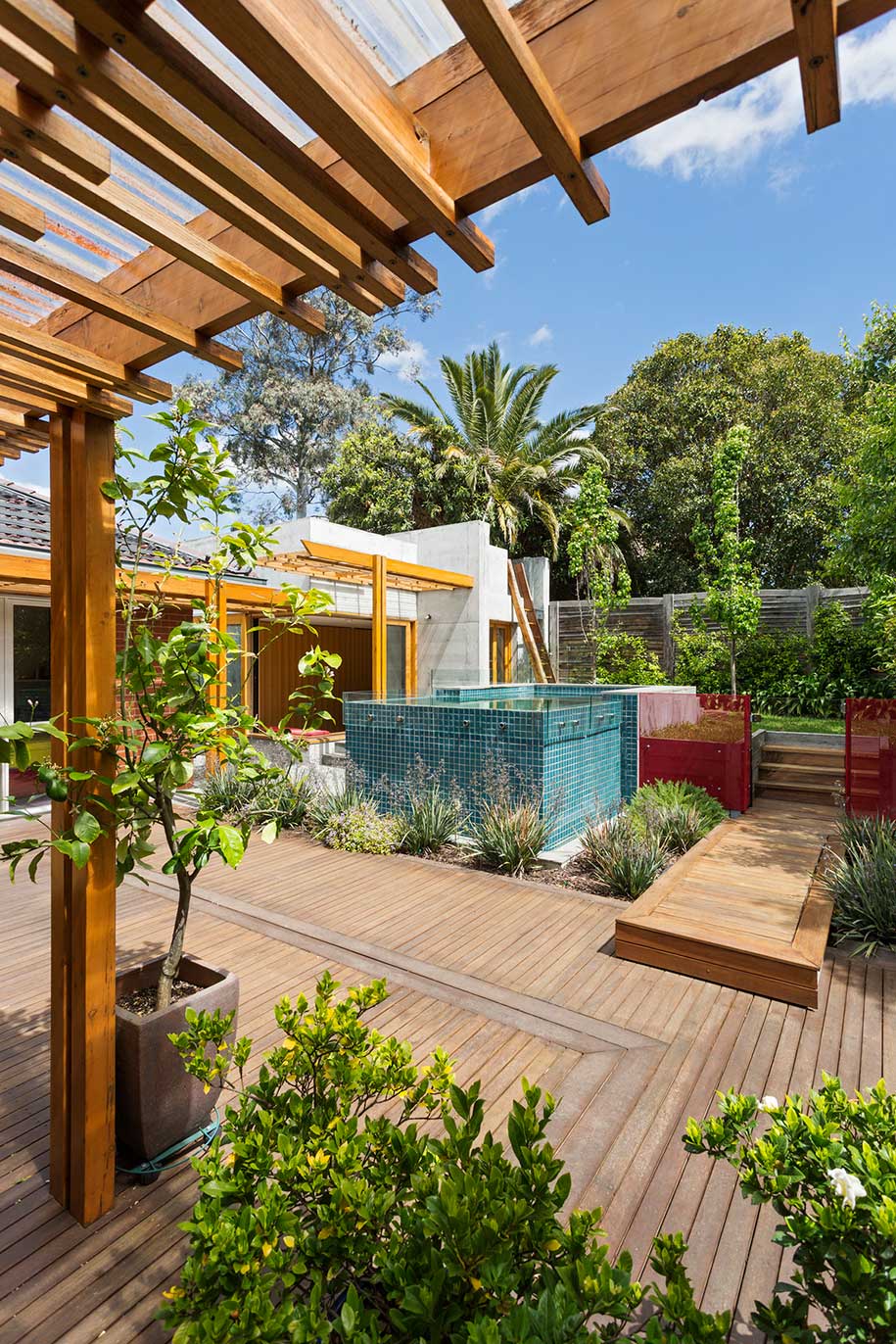 Clever design has answered the needs for space through smooth lines and the subversion of ordinary features, extending the use and life of each space. The pool, for example, is elevated above the site, minimising the need for fencing whilst also transforming into a water feature when seen from the main house.
The Home Office's palette of paired back timber and a mix of both polished and raw concrete ensure that the space sinks back into its context all the while intensifying the verdure of the garden. With sliding doors that spill the space into the outside, this all-purpose space doesn't interfere with the main house, acting rather to build the garden up into the vertical – adding the space and potential for anything really.
Ande Bunbury Architects
abarchitects.com.au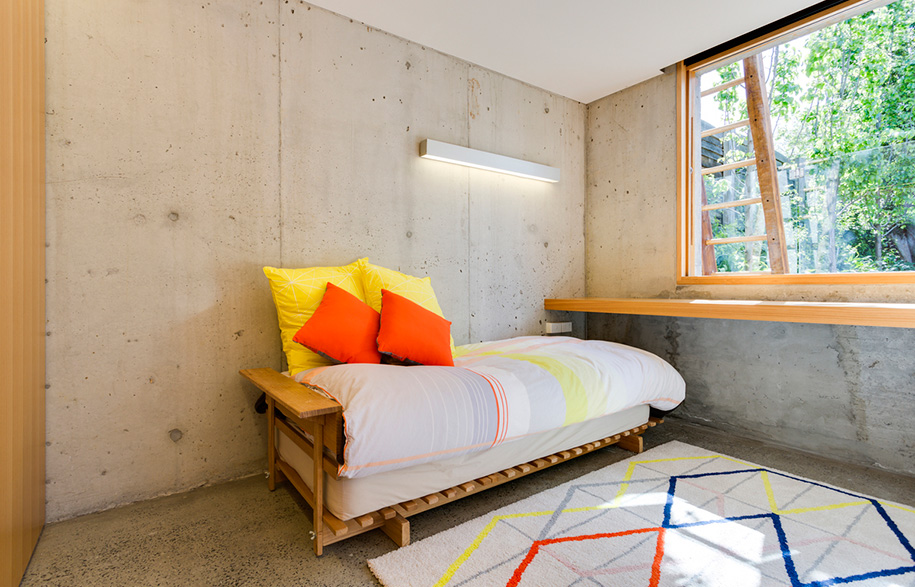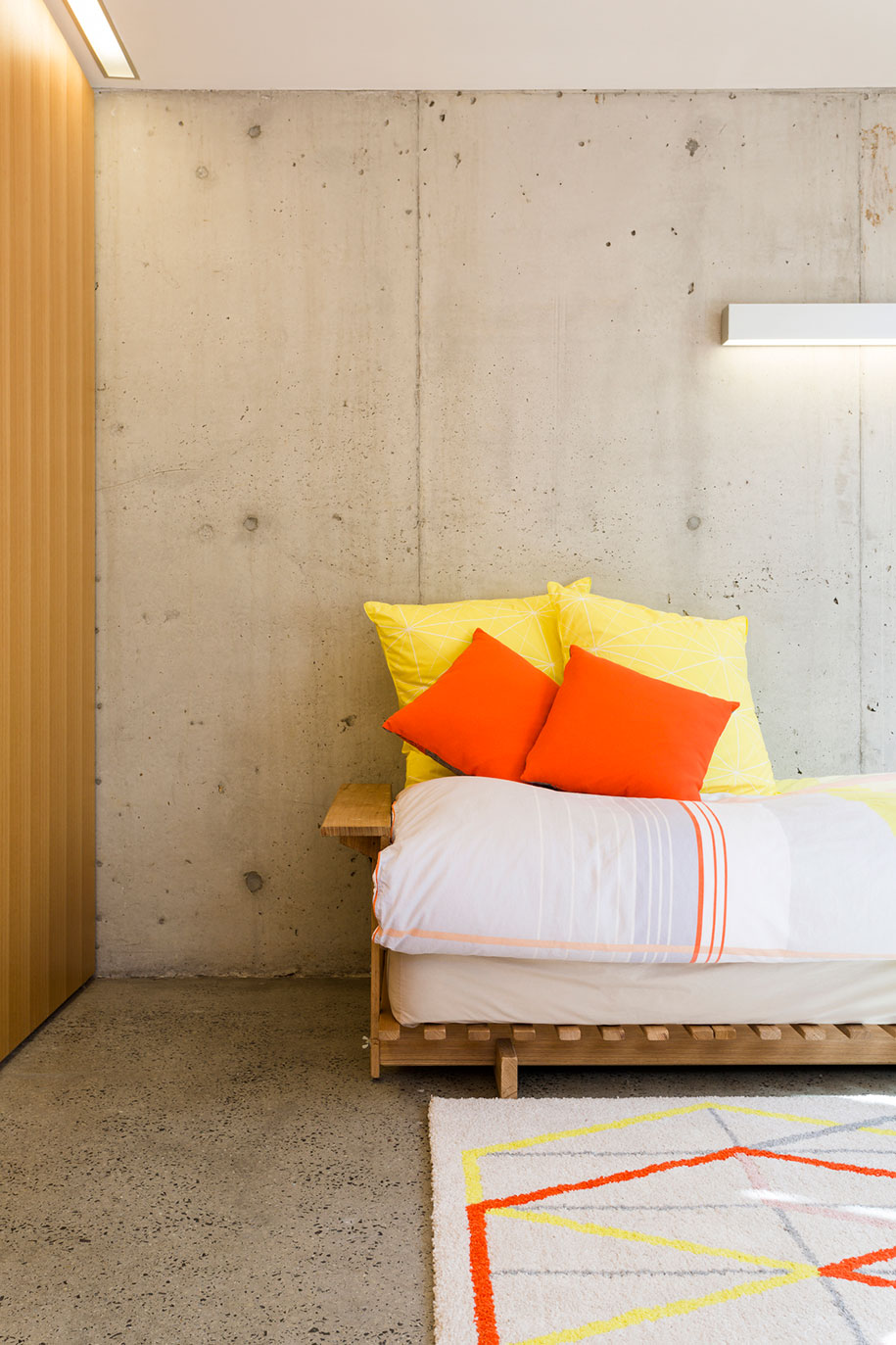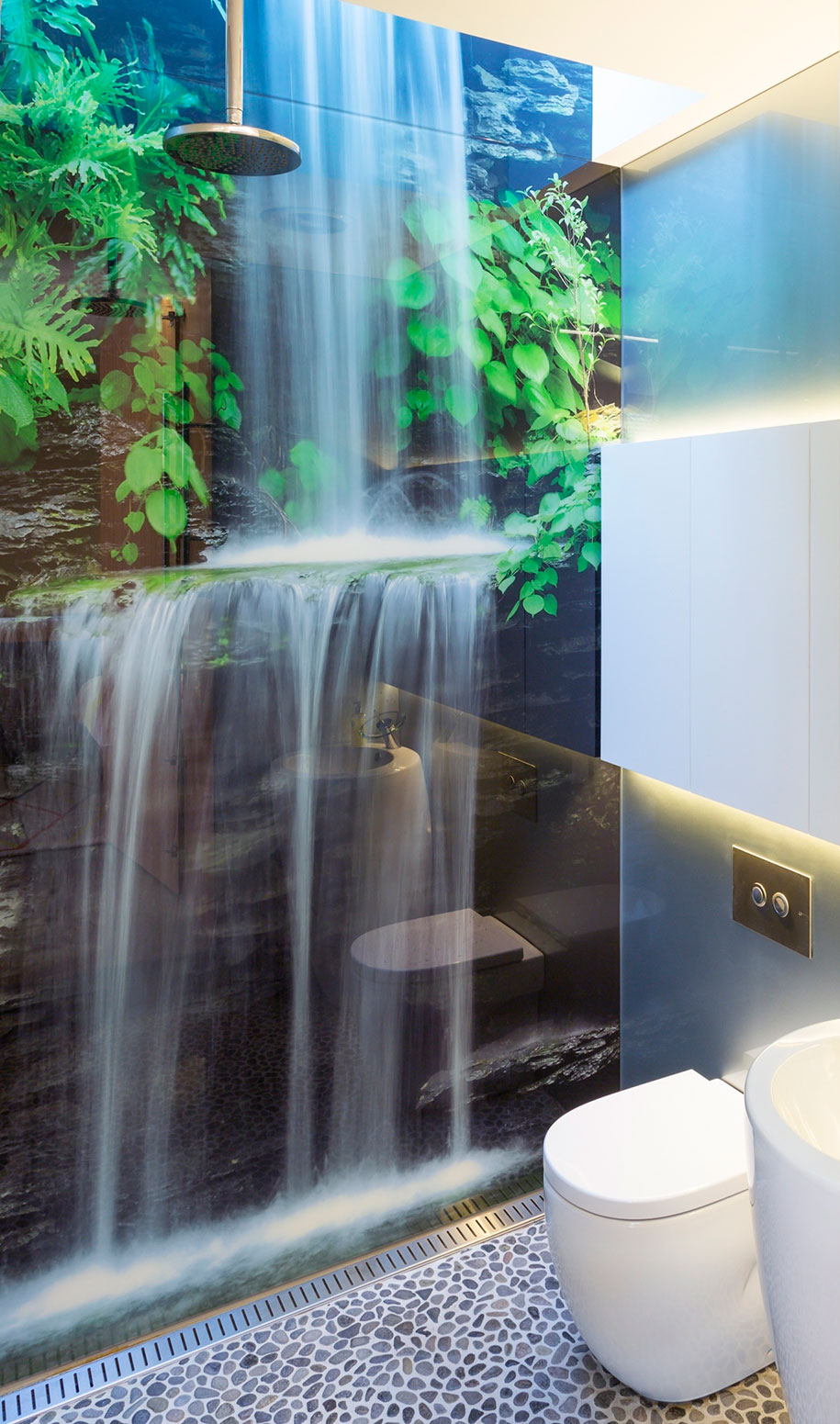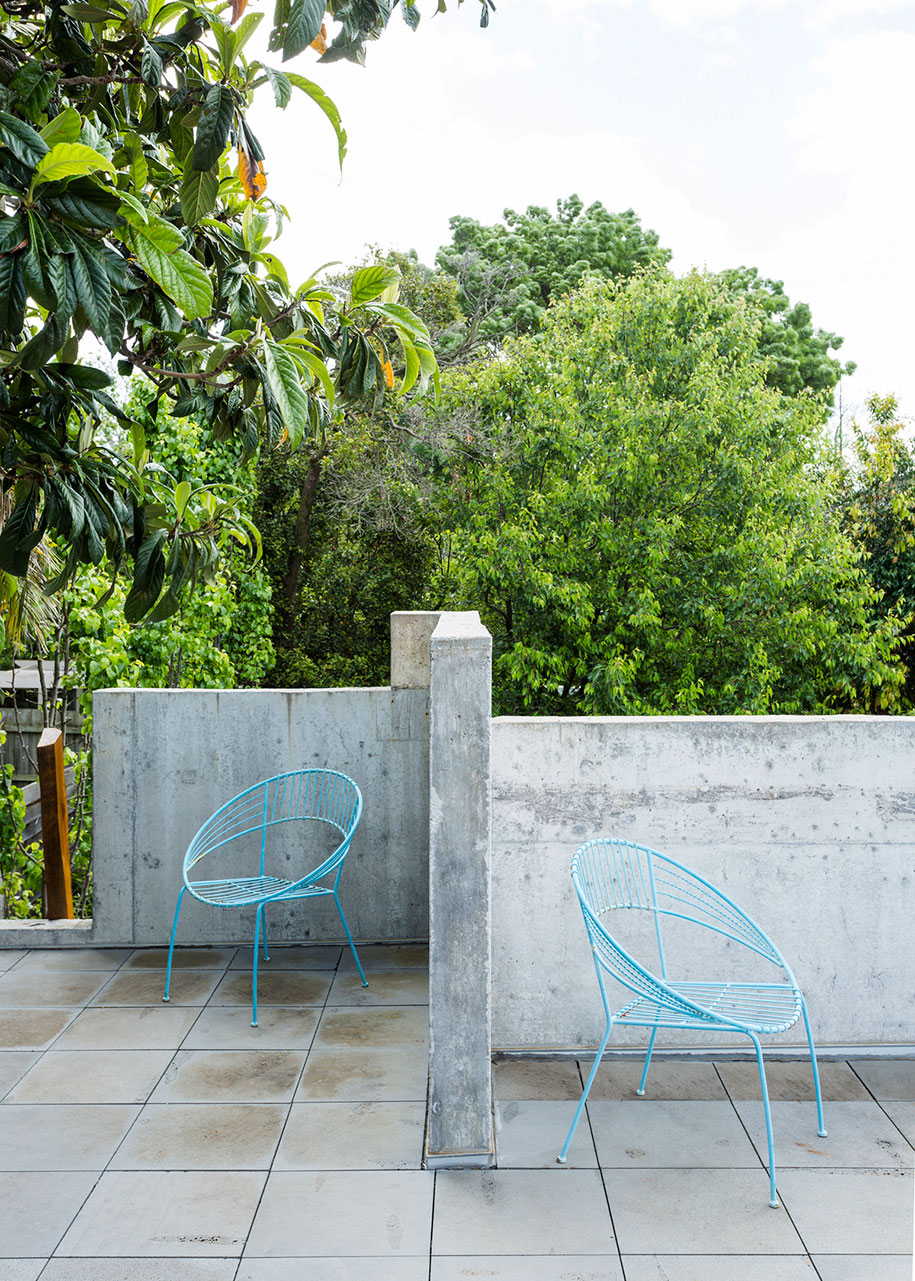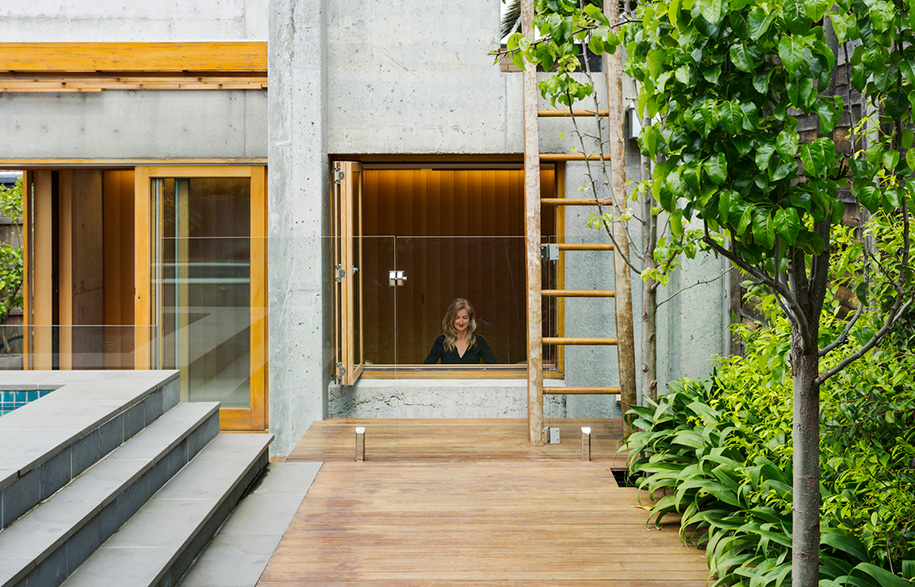 ---