This trending practice of shifting, stacking and linking the versatile containers has allowed Stevens to construct an urban holiday home for his family that upholds values of the new and old. Old industrial waste products have been reused to create a new home that expands living spaces beyond what may be expected of the humble vessel.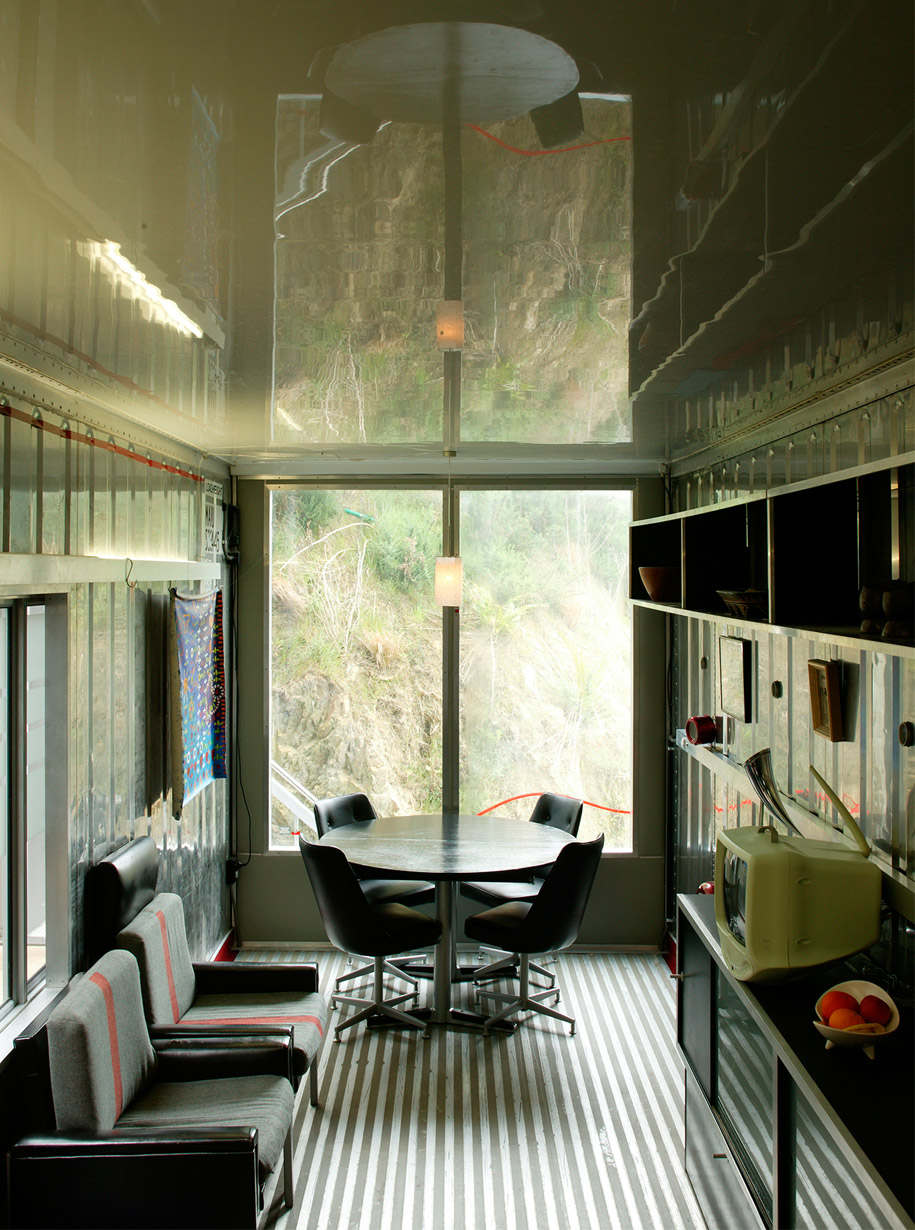 In their most basic form, shipping containers are an inexpensive solution to living spaces and in this instance, when applied to a difficult site, they allow for an experimental approach.  The industrial feel both internally and externally has been softened through the warm tones of natural and artificial lighting. A mixture of matte and reflective finishing textures animate what could otherwise be a cold, hard interior.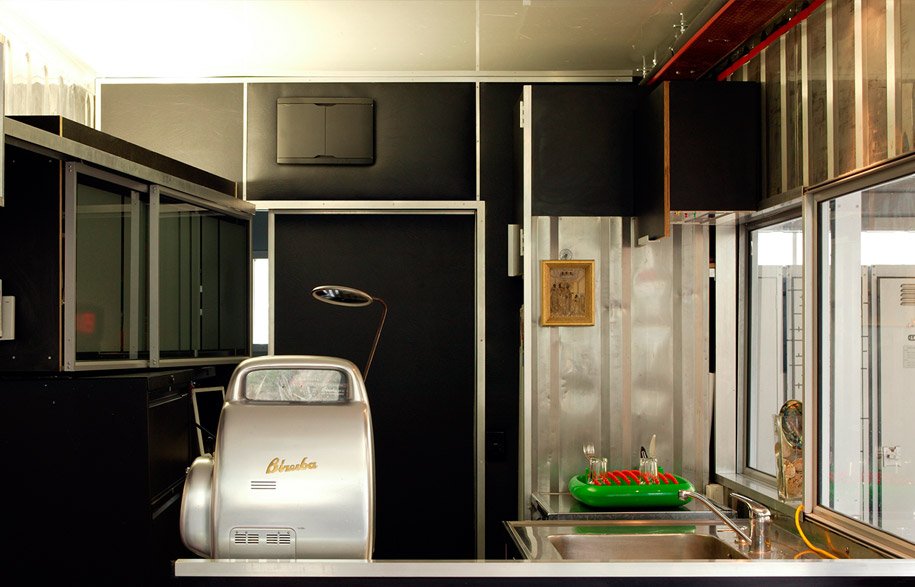 The site was excavated from a seven-metre rock face near a local rubbish tip. It had little virtues, which was critical to the experimental approach, especially with regards to the re-use of industrial waste. In response to the strong winds and the utilitarian design intent, Stevens had opted for a smooth aerodynamic surface as opposed to the corrugated surfaces of conventional containers.  The rock face was left untreated, allowing for plants to grow naturally around and within the home.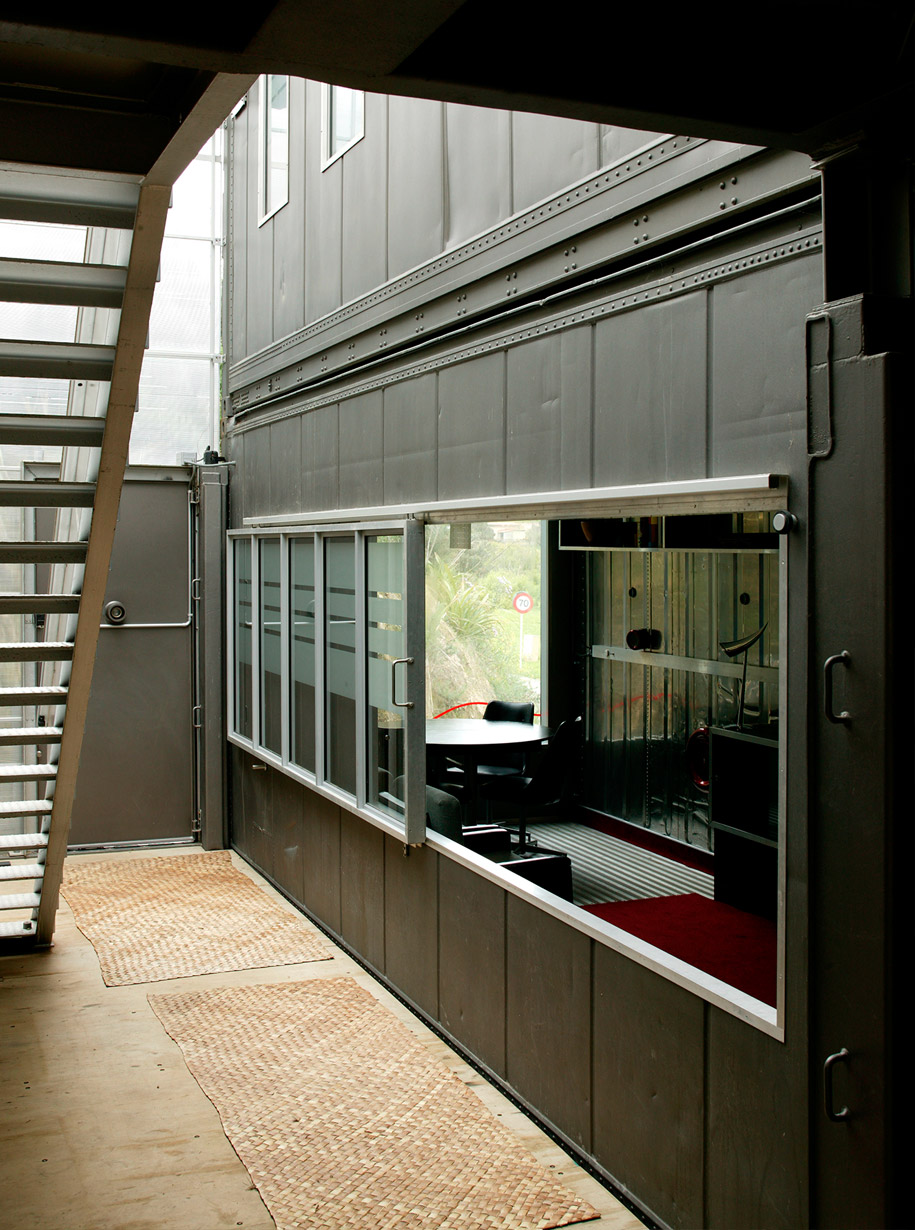 Achieving a low maintenance structure was a driving forced for the design. Cost and energy efficiency were a key outcome for the project: the shipping containers are structurally insulated and lower the need for heating and cooling the spaces within, and by reusing discarded prefabricated materials in construction, the embodied energy of the home was drastically reduced. The result is a sustainable holiday home that strikes a perfect balance between rugged engineering construction and minimalistic modern form.
Photography: Simon Devitt
simondevitt.com
Tags: Home Architecture, House Architecture, Residential Architecture
---