The Spence and Lyda showroom is a kind of treasure trove for the home and Fiona Spence has dipped into it to style a penthouse at Crown Group's latest multi-residential project, Viking in Waterloo, Sydney.
"I don't do interiors," says Fiona. "Well, I try not to because the level of compromise becomes so intense that one loses interest.
"The great thing about Viking is that you can actually showcase the things that you actually want to do and tell a cohesive story."
Fiona runs her business on the basis of her own taste, curiosity and instinct. If it's about giving customers what they want, then what they want are ideas and options.
There has been a shift, she says. People don't want mass product any more. They want things that tell stories – about the people who make the products, about the communities they come from.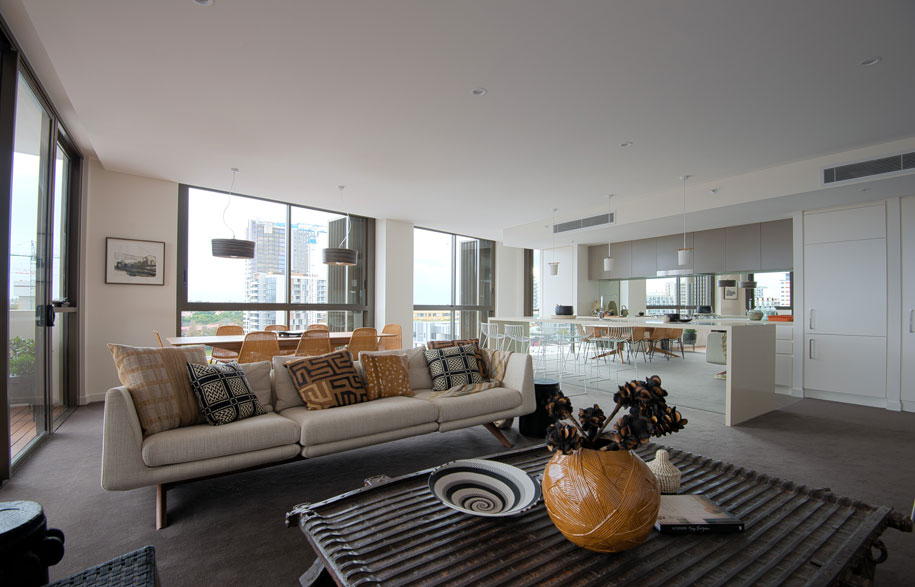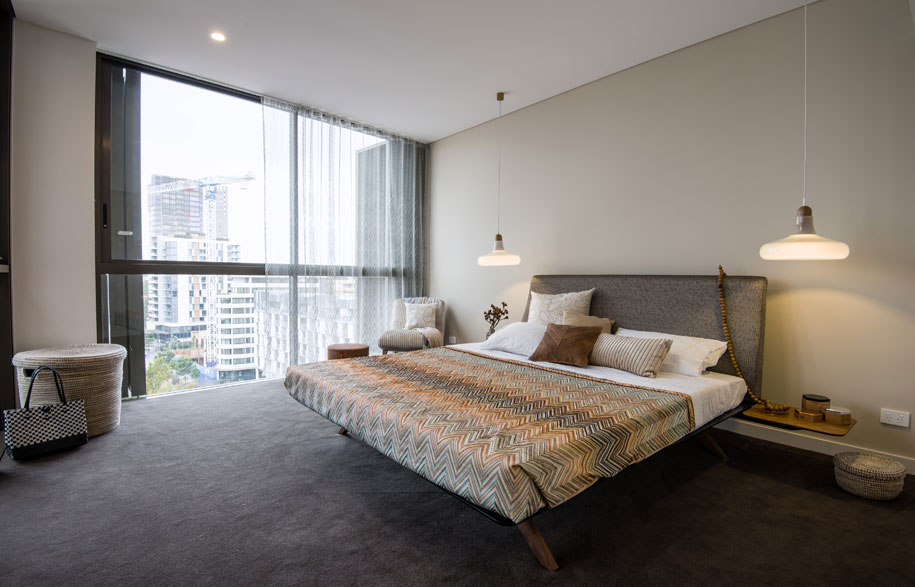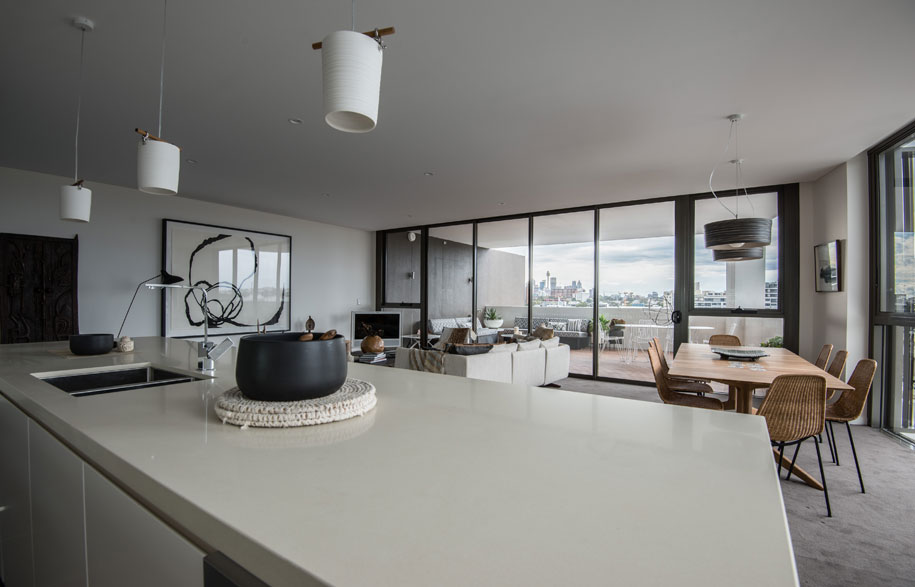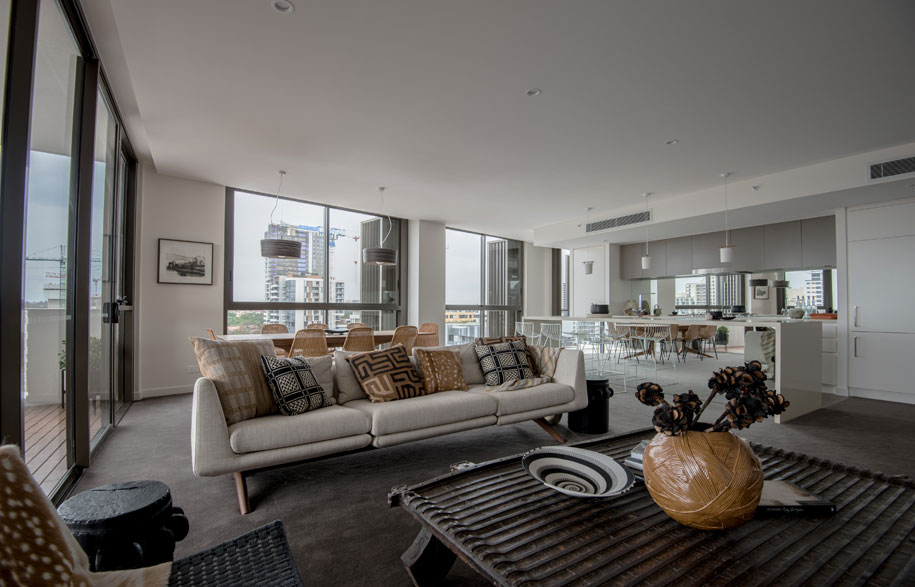 So, how does she go about styling Viking, sitting as it does in the increasingly cool, but once unthinkable, Waterloo – on the edge of the eastern suburbs and on the way to the airport?
"The things that are interesting me are natural textures and natural tones, punctuated with a bit of graphic, because you need something to lift a visual."
Does she have a checklist? "Who are the people who would buy this place and what would their lifestyle be like? I then work to things like assuming they travel because they are in an apartment rather than a house.
"Then I try to put in elements that add a texture and a depth. Because that's the hard thing with display apartments: you almost never get a chance to really get any layering into the process – and you have to insist on that otherwise it looks very spare."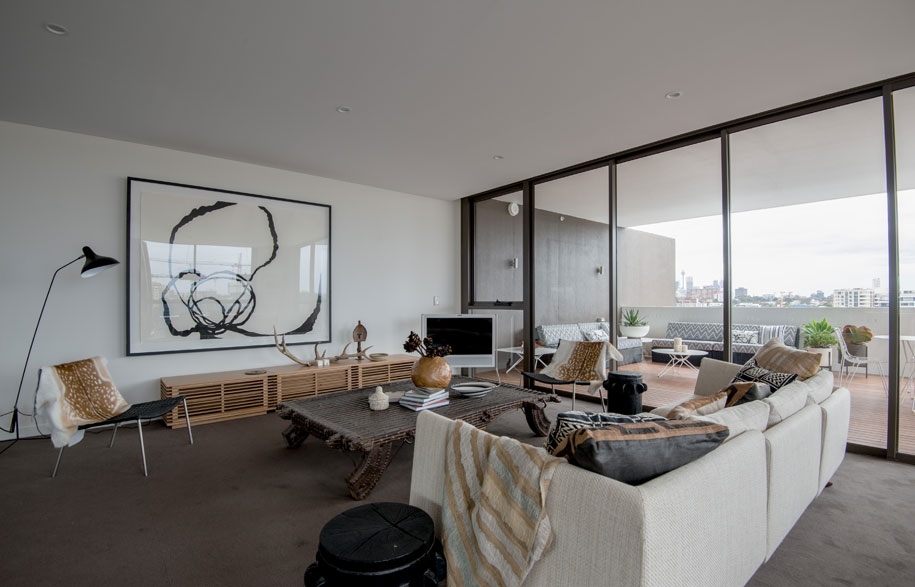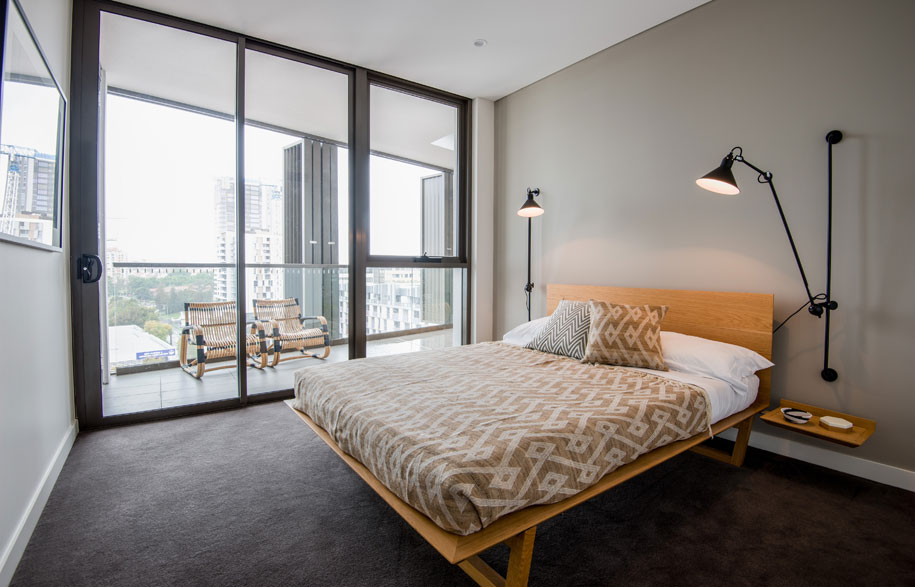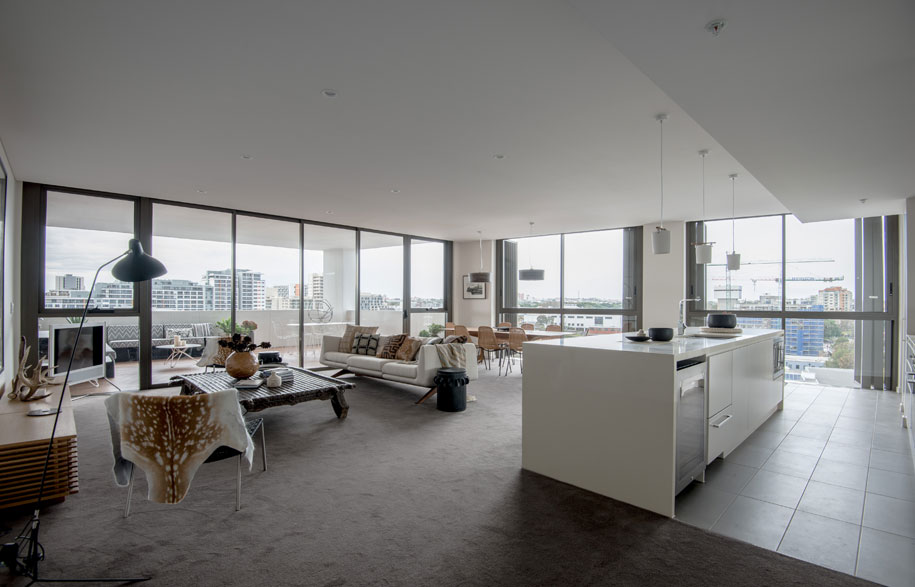 For Fiona this apartment is an extension of the showroom where she gets a chance to "add in the bits that I can't add in the showroom". Like art – because the showroom has almost no walls.
And one last thing: getting a bit of history into the place. If it's all modern pieces, there's nothing going on.
Summing up?
Who are you? Where did you come from? Where have you travelled to? What inspires you? "Not just what you want to be perceived to be."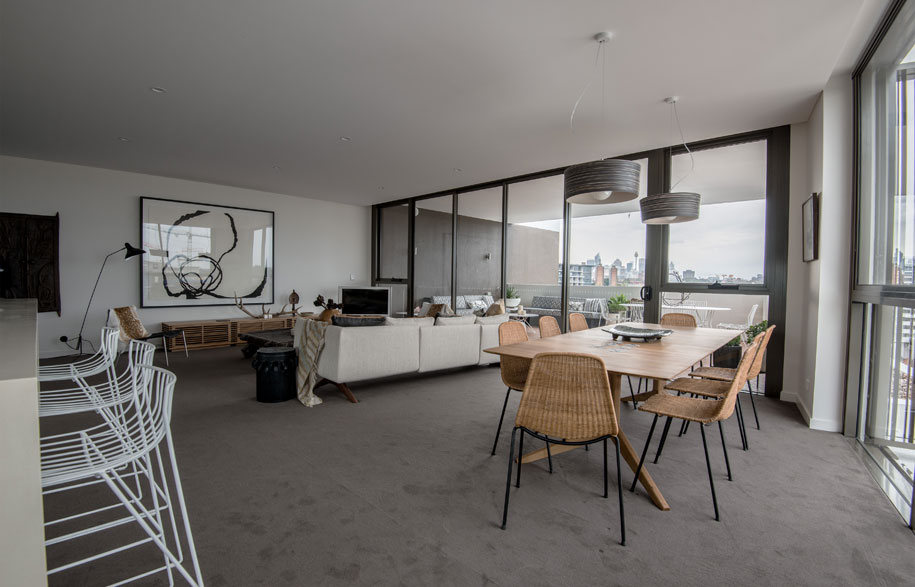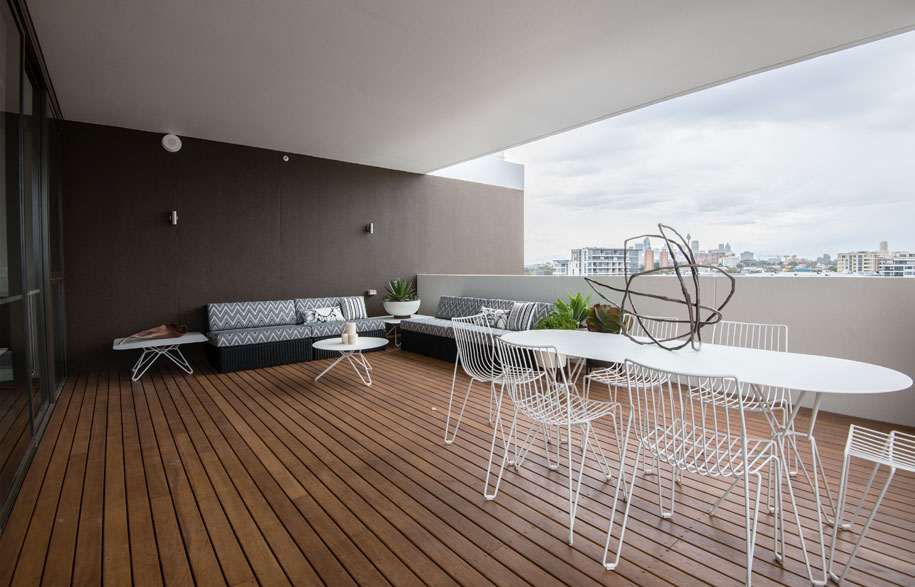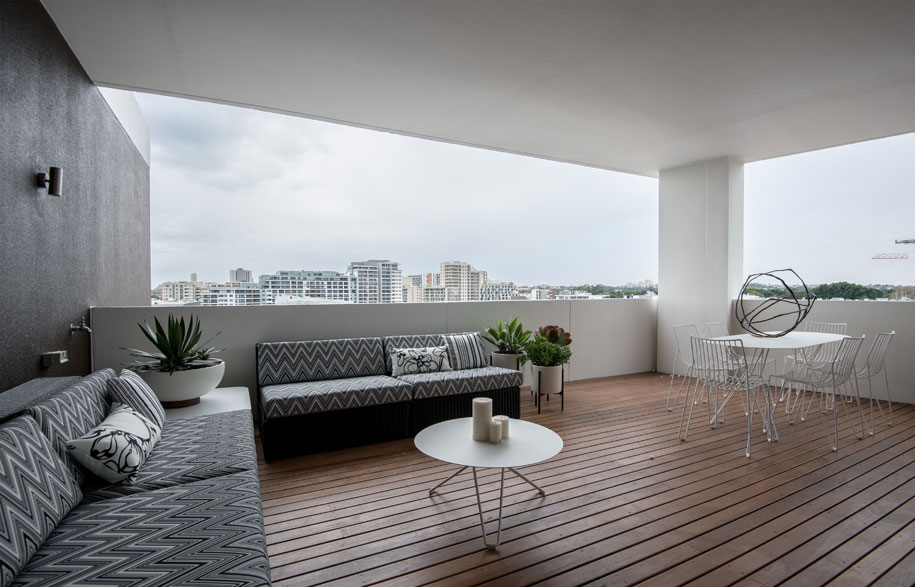 ---
Photography by Kelsie Barley

Crown Group
crowngroup.com.au
Spence and Lyda
spenceandlyda.com.au
Tags: Home Architecture, House Architecture, Residential Architecture
---