After seeing a home designed by Herbst Architects he approached the duo to create a very basic 'bach' for him at Waikuku Beach, north of Christchurch. In 2011 the New Zealand Institute of Architect's recognised 'Timms' Bach' by Herbst Architects, as a superb piece of design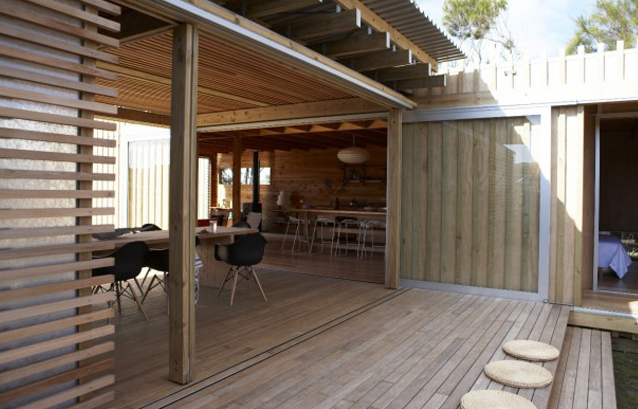 The jury citation noted that: "Layered and veiled screens of timber and glass are organized into a simple orthogonal plan to create a retreat featuring moody light, shady verandahs and a relaxing outdoor room. A warm and rich palette is a delightful surprise after the bleached and natural exterior, where timber and stone combine to create a seemingly quintessential bach."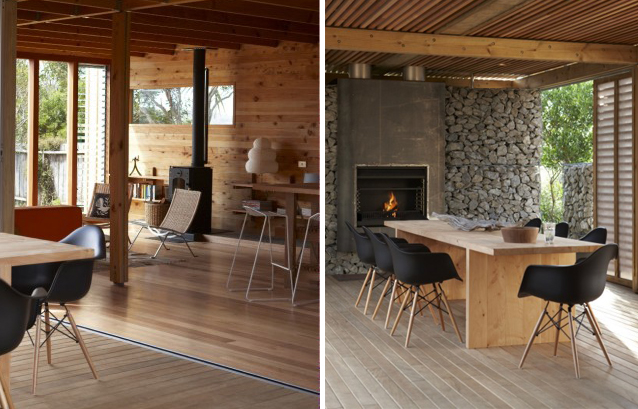 The 'bach' that Timms seems to have a place for everything and everything in its place. A lovely harmony between the environment and the structure persists throughout. The 'bach' offers several shared zones suitable for enjoying the site whether it is hot or cold.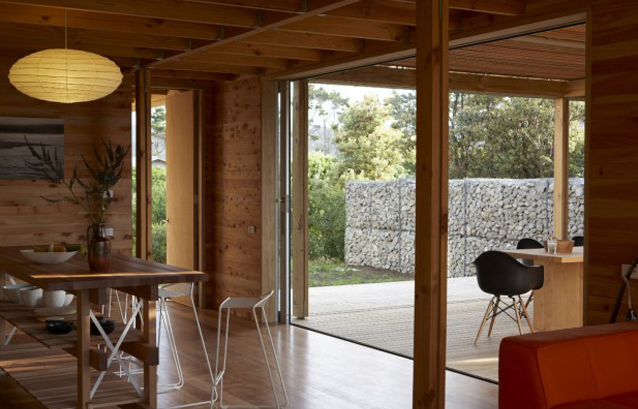 Herbst Architects (who also designed House Under Pohutukawa Trees in Piha North) are a formidable firm  founded by the partnership of Lance and Nicola Herbst in 2000. The practice maintains a small office with a focus on design-led projects.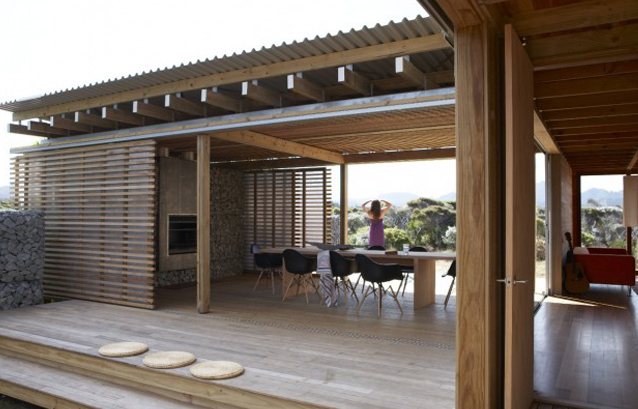 The recipients of multiple NZIA awards for architecture, their work has been published extensively, both locally and internationally. The practice has completed a wide range of building types in the areas of residential, commercial, educational and healthcare.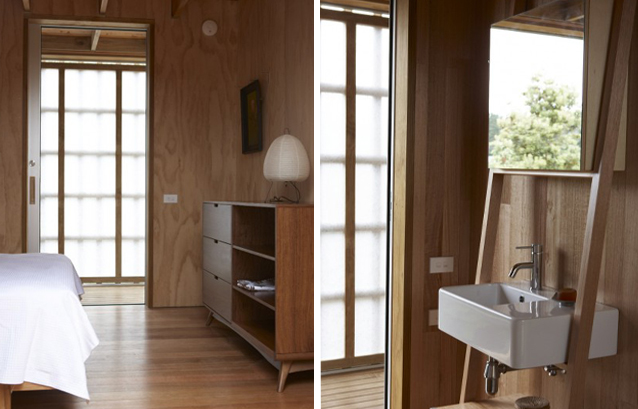 As an architectural practice their core mission is to make a positive and meaningful contribution to the built environment through excellence in architecture.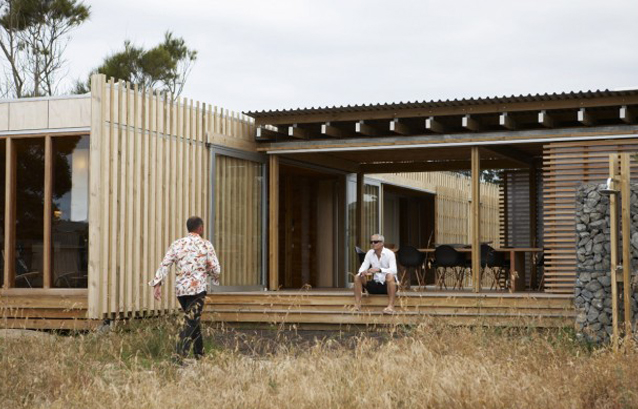 View more work by Herbst.
Read the article on Nicola and Lance Herbst in issue 9 of Habitus magazine. Contact us to order a copy.
---