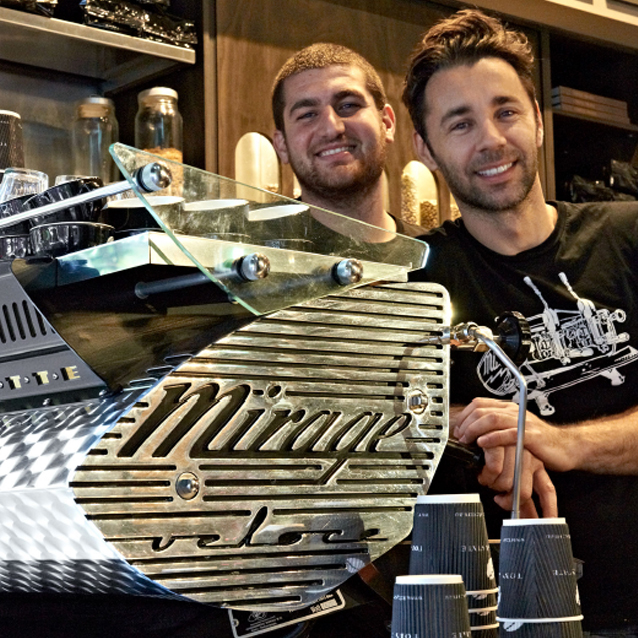 Sydney has always been lacking in the kind of tiny café by day, wine bar by night locations that make Melbourne's food scene so lively. Yet, with the introduction of new licensing regulations, this looks set to change. Owners of Toby's Café in Potts Point, Mario Szucs and Josh Folden, have been serving the signature Toby's Estate coffee blend up to the local community since 2007. Late last year, however they decided to extend their opening hours and add a wine menu to their offering.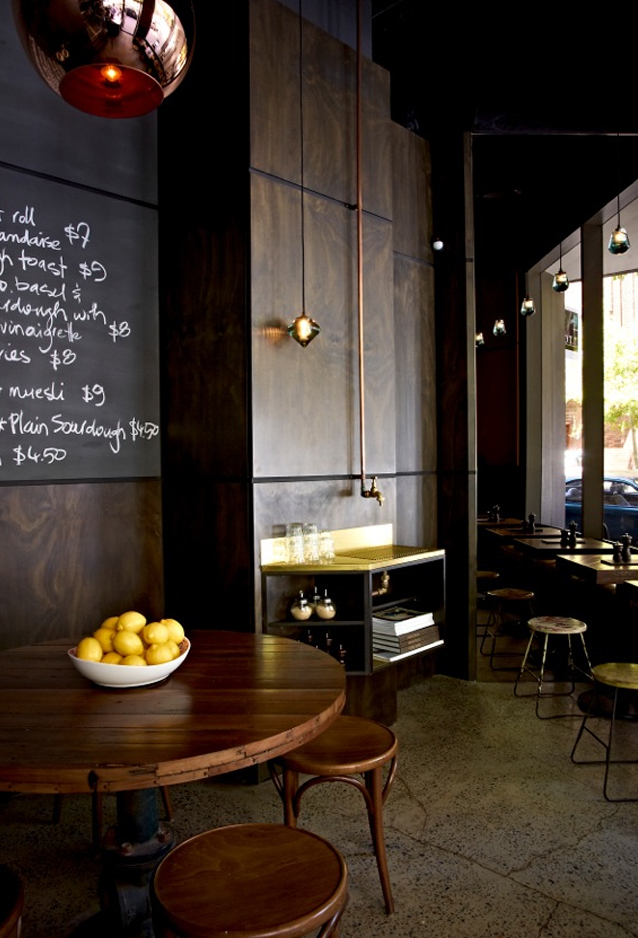 To complete the transformation from café to wine bar, the tiny space needed a fresh new look. Szucs and Folden brought local interior designer Michael Kilkeary from Embark Design on board to re-invigorate the interiors.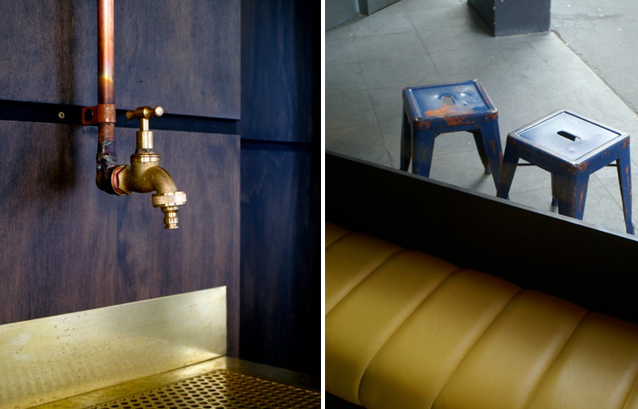 At only 25m2, the interior needed to be highly functional – so Kilkeary added a servery window for 'express coffee' service. He also included a self-service water tap. The beautiful copper tap is a key feature in the café and reflects the elegant and refined industrial aesthetic of the space.
Metallic finishes – such as copper, brass and gold – contrast with the stainless steel finish in the kitchen and serving areas, while dark timber wall panels and Tom Dixon glass pendant lights add a touch of luxury.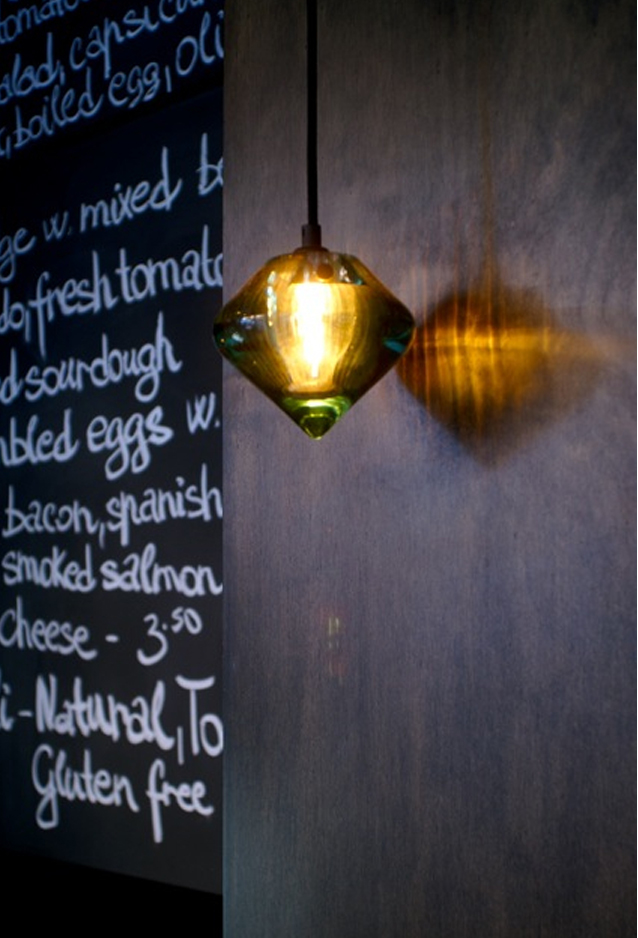 The tiny café is quick to fill up yet avoids feeling claustrophobic, thanks to a large bronze mirror that gives the illusion of an expansive space, and the interiors strong connection to the outside seating area.
The café now trades until 5pm, at which time it is transformed into a wine bar open to 10pm that caters mainly to the after work crowd. The new Toby's goes to show that a small space can make a big impact.
---