teamLab is an art collective who work together across art, architecture, and design. Trying to describe them isn't easy as they are breaking the mould of expectations within these fields. MORI Building DIGITAL ART MUSEUM: teamLab Borderless is just that, it has no borders, nor official definition. In short, it is the Toyko Digital Art Museum, but it is also a three-dimensional 10,000-square-metre world where rooms blur into another, and your perception becomes your map to the experience. Which explains the intention: "wander, explore, discover in one borderless world."
Because teamLab is not one person, they answer collectively and take responsibility for all elements of the design. They share, "[we are an] art collective and interdisciplinary group of ultra-technologists whose collaborative practice seeks to navigate the confluence of art, science, technology, design and the natural world."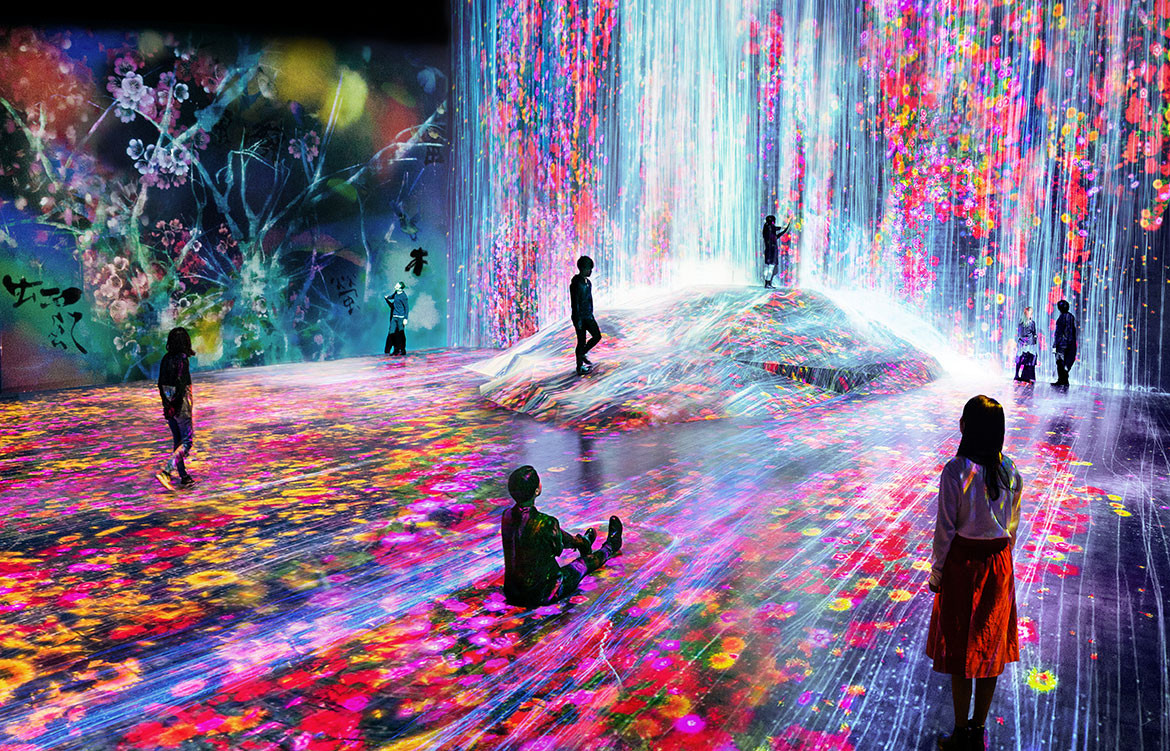 The Tokyo digital art museum becomes an extension of the group. Adding, "digital technology has allowed art to liberate itself from the physical and transcend boundaries." Mori Building Company helped bring this vision to life with the practical build of the venue at the heart of Toyko's art and culture sector.
teamLab offers a space that gives continually, the artworks are in constant motion, moving and adding to your surroundings interactively. teamLab says the museum creates an experience that will "transcend, relate and intermix. By experiencing that, you might think that everything in this world may be borderless and that the world without boundaries is beautiful."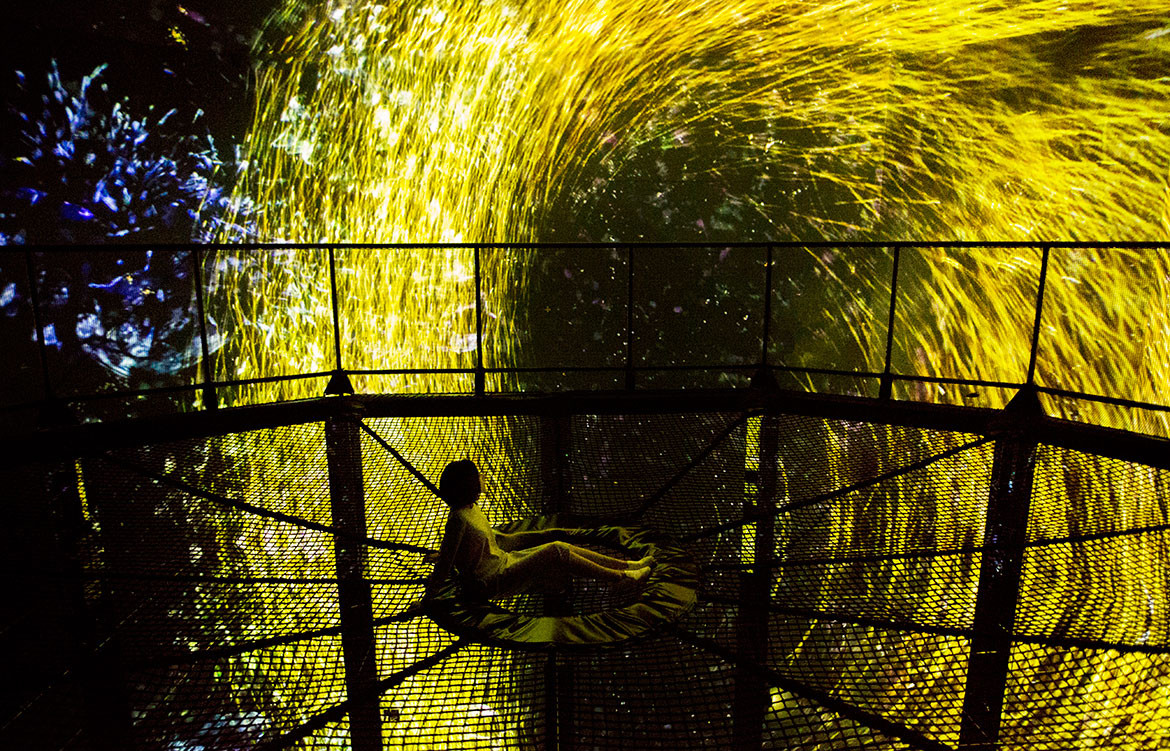 The architecture of the space was crucial for the art experience in the museum. They needed a complex sense of perspective to grow organic ideas of borderless. "It is important to ask: what is the role of today's museums in offering viewers an experience? A museum should display artworks, transforming a simple white cube into a cube with a story that offers a special personal experience," they share.
"Creating artwork is always difficult…. From the very beginning, we have aimed to change our system of values and contribute to societal progress through the medium of digital art." They didn't see success in Japan until 2011 after showing for ten years internationally.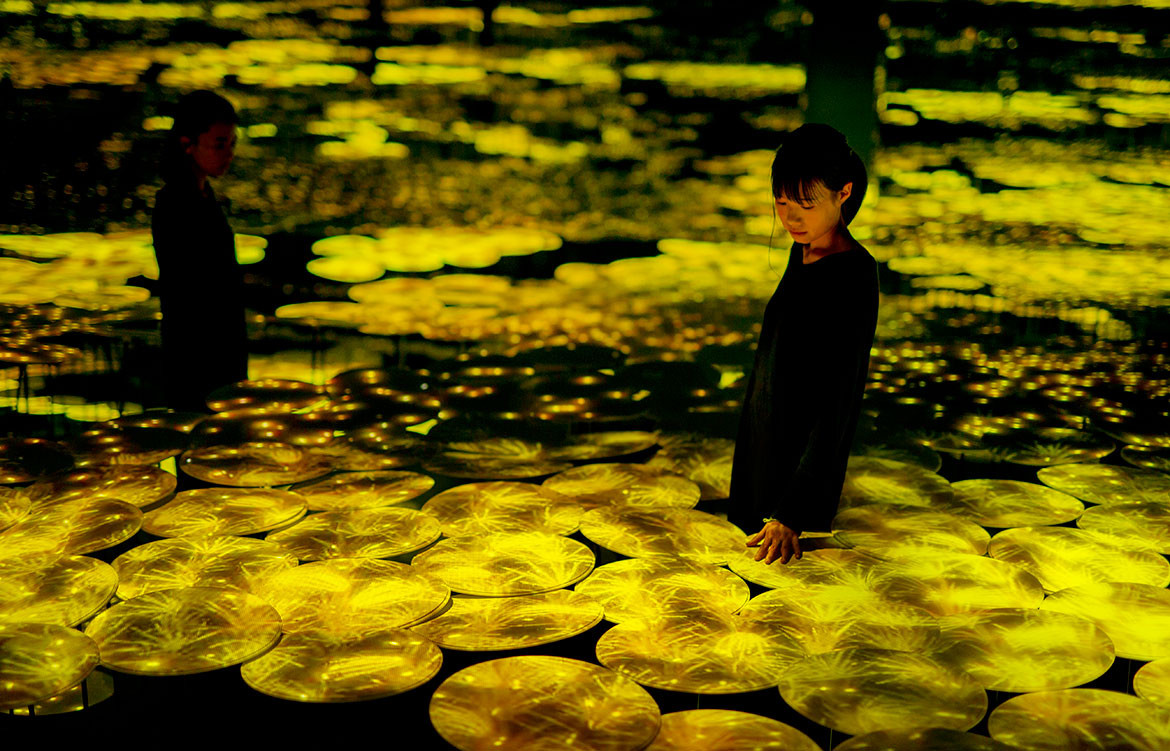 Their new genre-bending plans consist of working outside and within the environment. "We would like to work to create outdoor experiences in lush nature, where our artworks exist within the environment as one part of the surrounding nature." Such as their upcoming exhibition in Kyushu, Japan: 'A Forest Where Gods Live', which sees an outdoor installation artwork across the 500,000-square metre cultural heritage forest, Mifuneyama Rakuen.
teamLab adds, "it would be good if vegetation could exist alongside teamLab's artworks and architecture without boundaries… when planning in nature, while uniting architecture and nature, we consciously develop artworks that make use of nature in the outdoors."
Mori Building Co
mori.co.jp
teamLab Inc.
teamlab.art
Photography courtesy of teamLab
Exhibition view of MORI Building DIGITAL ART MUSEUM: teamLab Borderless, 2018, Odaiba, Tokyo
teamLab is represented by Pace Gallery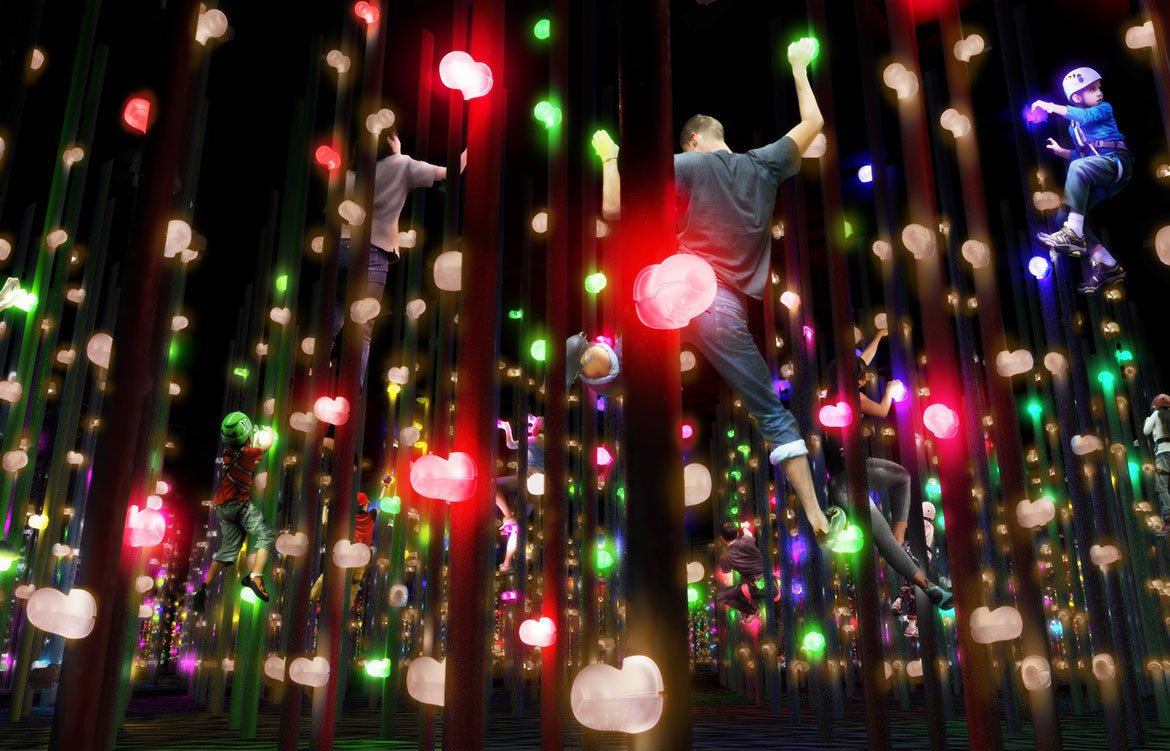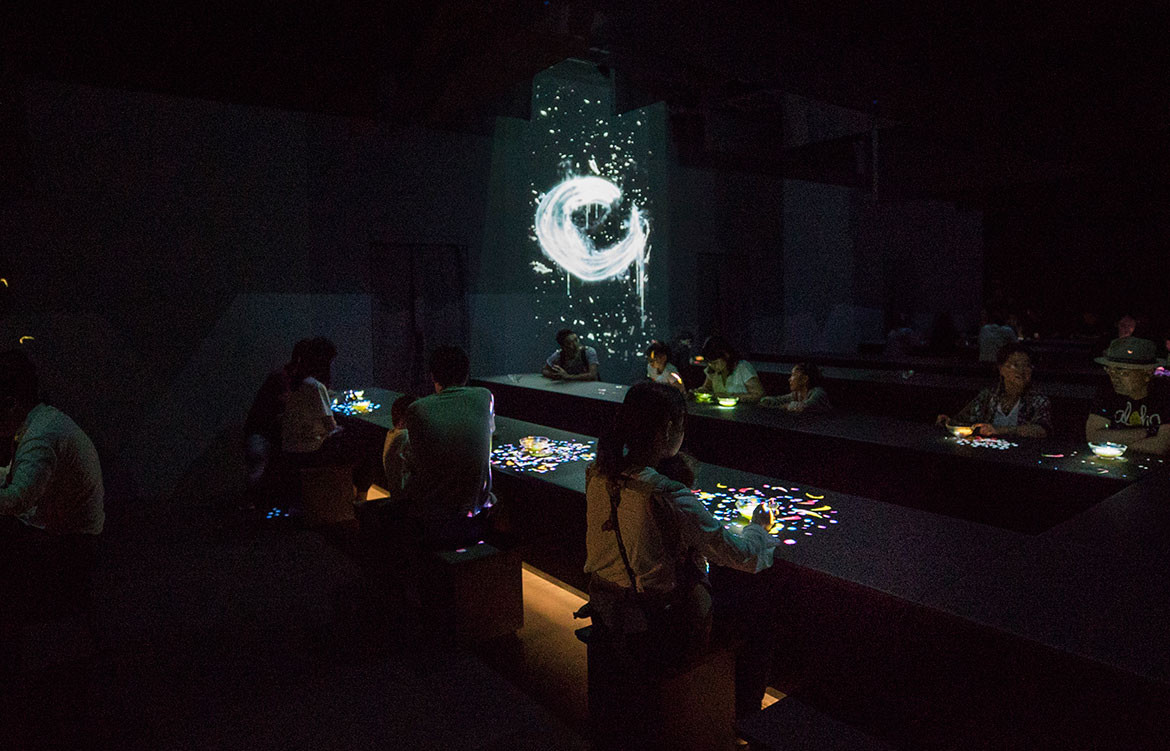 We think you might also like Top Picks From Style Bangkok Fair 2019
Tags: Architecture, art, Borderless, Emma-Kate Wilson, immersive experience, japan, Mori Building Co., museum, teamLab, tokyo, Toyko Digital Art Museum
---