Design studio TomMarkHenry were called in to revitalise Indigo Café, a cherished breakfast spot with a hoard of loyal clientele in Sydney's Double Bay. So arose the question; what is it that invites a sense of community around a café? Not just a seat to enjoy scrambled eggs, a good café can become an alter where we live out our daily or weekly rituals.
We inherently seek out spaces that are comfortable and soothing. TomMarkHenry imbue this through their carefully curated palette, with an emphasis of soft, pale tones and tactile timbers. The use of timber – undressed and exposed – is a material that we understand. And thus, can establish a sense of familiarity is unfamiliar spaces.
It is this effort to create a sense of homeliness that informs Indigo Café. Despite the busy occupancy of the café, TomMarkHenry have established a slow and steady pace within the design. Custom elongated mirrors and lighting above the banquettes seemingly stretch in a graceful yawn across the space. While an emphasis on texture – rendered walls, blue vein Concordia stone table tops, irregular-laid timber – create interest without interrupting the peace of the space with piercing colour.
Taking notes from the café's name, an indigo shade flows throughout the space, blue-tainted metal sheet, linen, stained joinery and exterior tiles, to create a sense of totality and completion. The embracing blue accents are supported by the quietness of washed whites and neutrals. Apart from the handwoven Stipa chairs and Svelte Drexel sled chairs, TomMarkHenry custom designed all of the furniture within Indigo Café. This enabled them to have complete control over the resulting look and feel of the space. And ensure an overarching sense of equilibrium across each precise element within the space.
With a different café sitting at the corner of almost every block, we are inundated with choices on where to eat. But it is the venues that offer more than fine food and service that edge their way into our routines. At Indigo Café, TomMarkHenry tap into our desire and need for comfort. And with our own home spaces becoming increasingly invaded with stress and work, sometimes it is easier to outsource to the professionals a space for relaxation.
TomMarkHenry
tommarkhenry.studio
Photography by Damian Bennett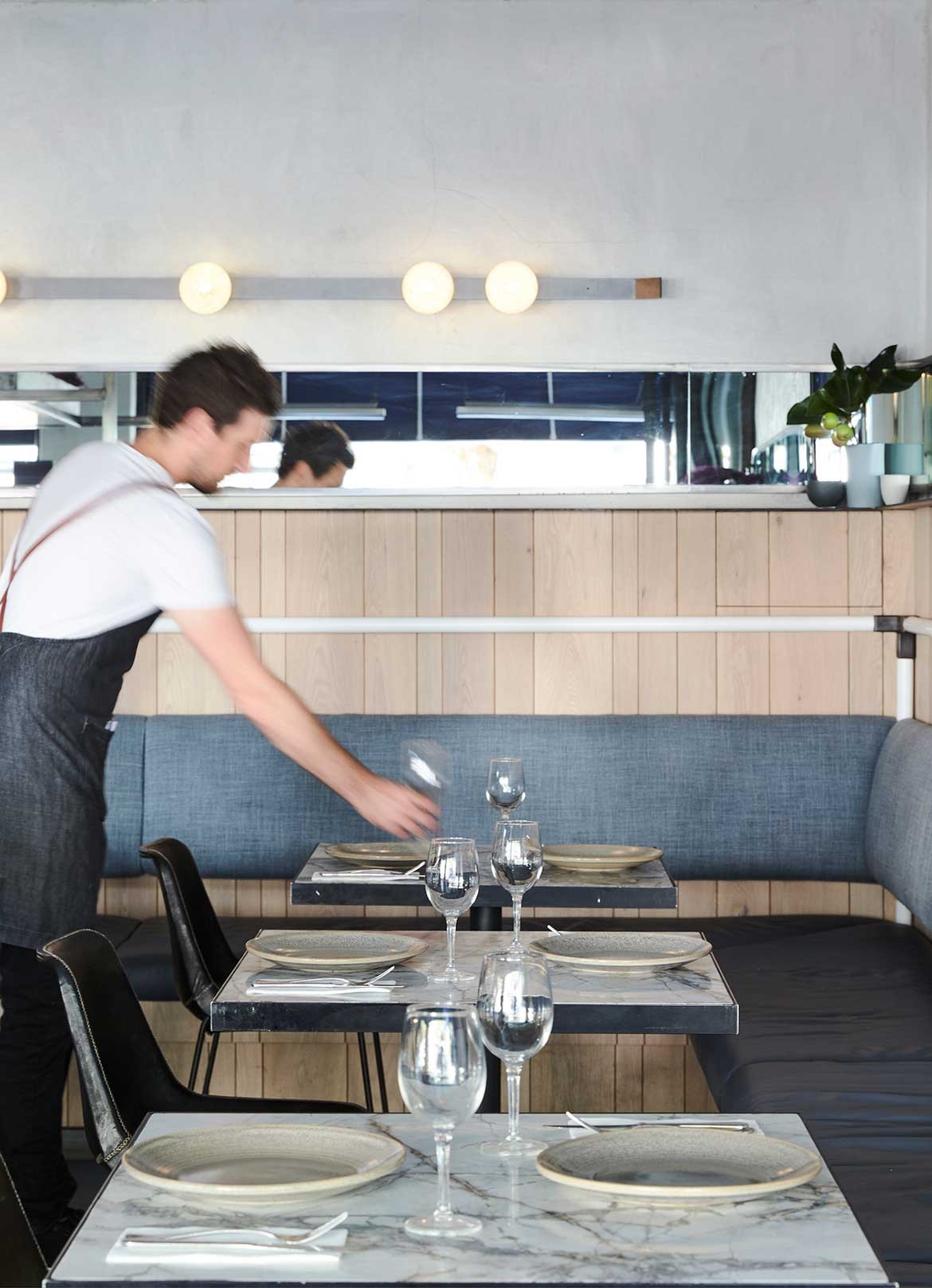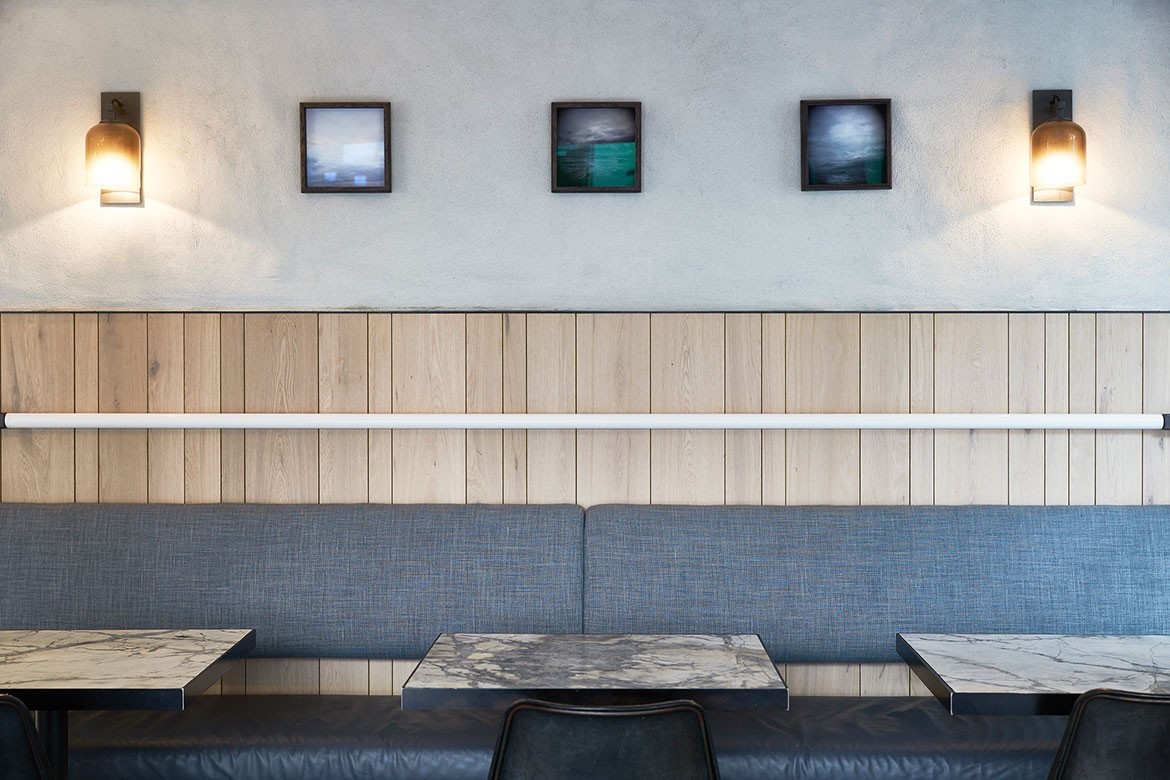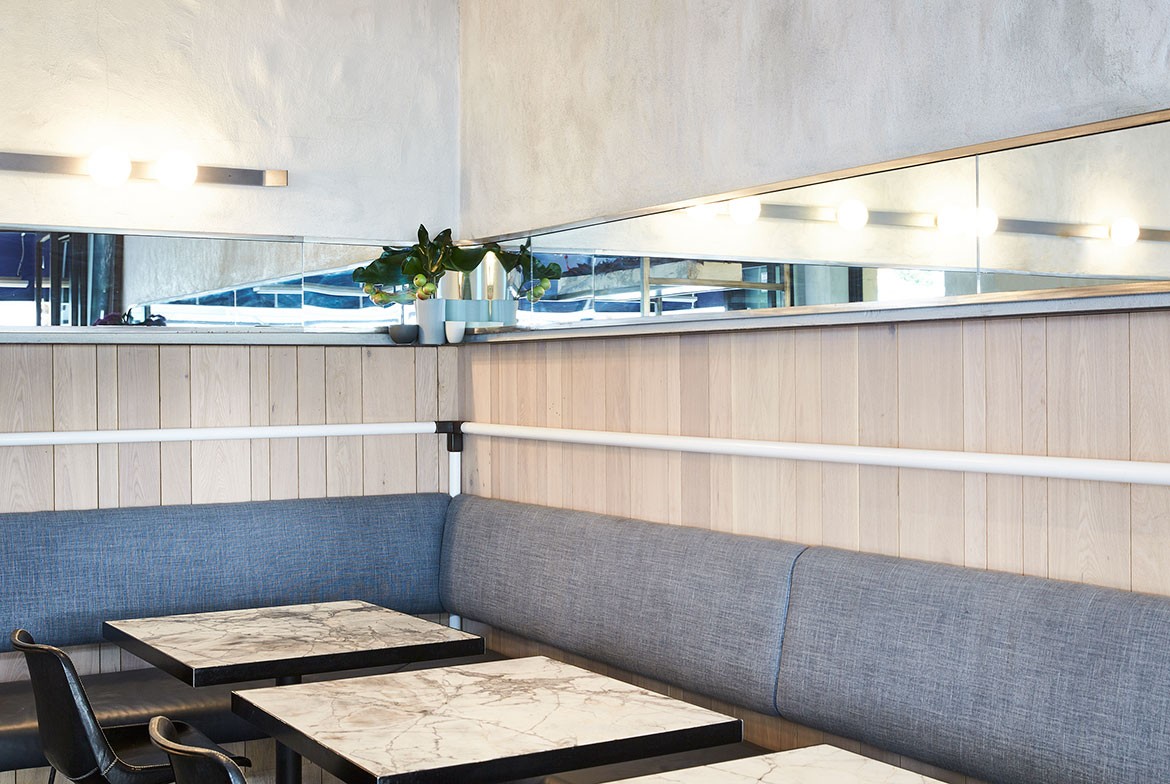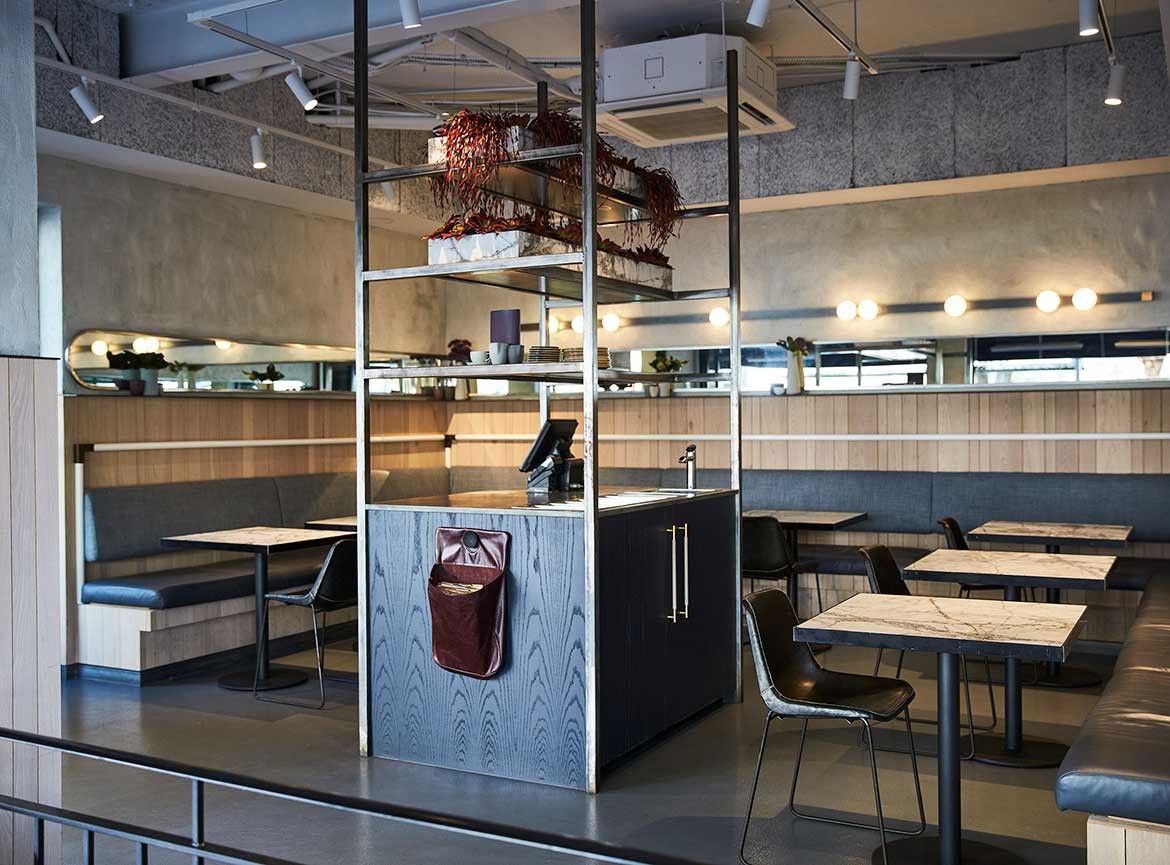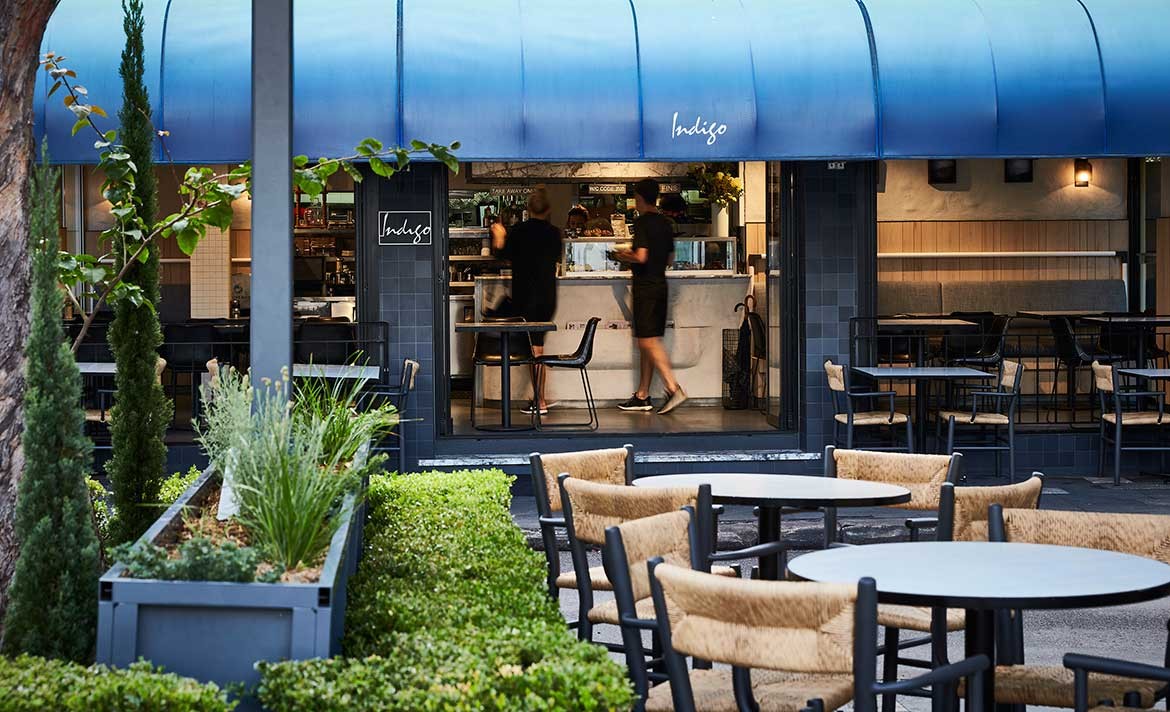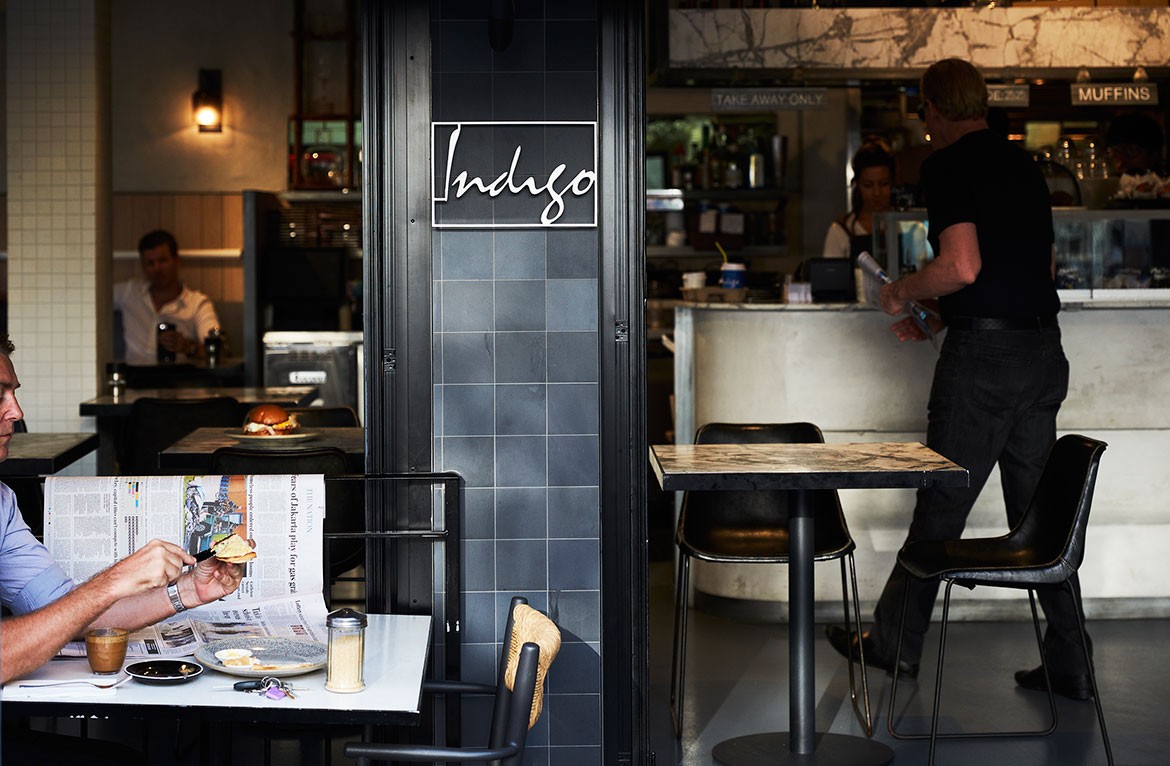 Tags: Indigo Cafe, tommarkhenry
---