The Towers Road residence in Melbourne's Toorak is an exemplary showcase of architects and landscape architects working palm in palm to create more than the bare minimum in physical attributes that forge a house. Rather, they've created an immersive site greater than the sum of its parts. The form and presence of this home can be described as nothing less than monolithic, an ancient-looking structure emerging out of a lush of wild vegetation.
Woods Marsh Architects warp the built form into an impeding concrete sculpture. Pointed angles cut stark shapes into the skyline. In a building as contemporary and unconventional as this, the concrete material choice is essential to sooth the confronting form. The stone-like, natural look of the material, aided by the signs of weathering, allude to the natural world – ultimately comforting the form of the house and giving it an aged appeal.
Contrasting the defensive street presence, the back exterior of this house is wrapped in full-length windows and sliding doors of glass. As though revealing the sliced middle of the greater building, the floor plan of the two storeys is opened up, offering prime garden views to the entire house.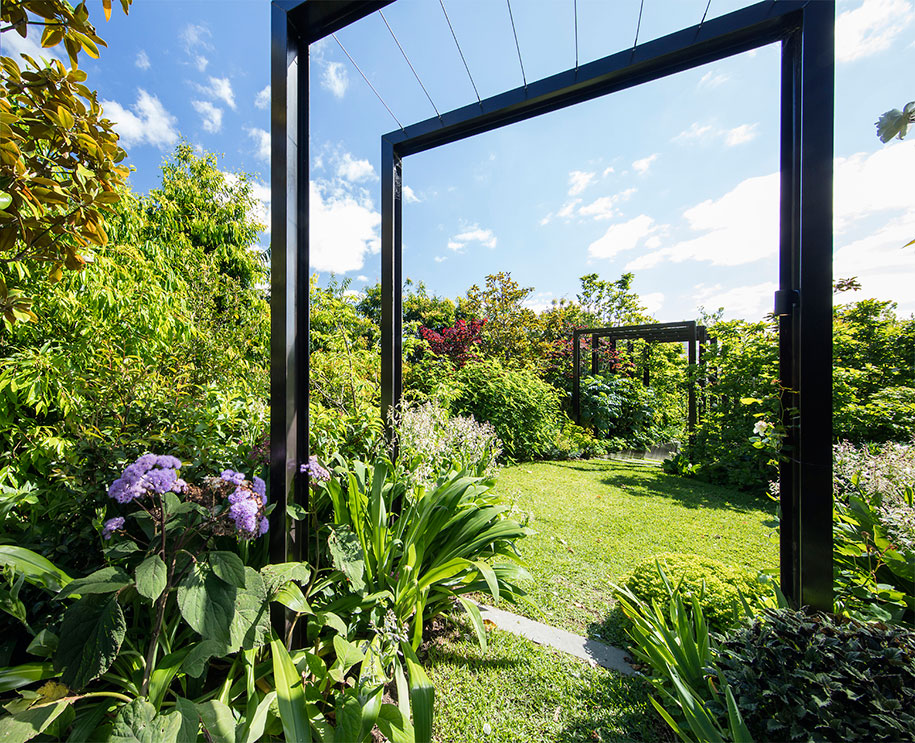 The garden is truly as impressive as the structure itself, and both together express a poetic display of juxtaposition. Against the heavy, muscular concrete façade, the garden, created from Taylor Cullity Lethlean (T.C.L.) landscape architects, creates a luxurious escape from the built world.
T.C.L. experimented in densely layered and patterned planting of sappy, verdant shrubbery. To the back, the garden is a seemingly wild concoction of evergreen, ground coverings and deciduous trees. A sense of discovery within this secret garden-styled outer world is created through the inclusion of arbours, stepping stones and winding pathways. The front garden scape is ornamented in a delicate foliage of Silver Birches to soften the frontage of the house.
Without the colourful chaos of the garden, the house risks intimidation; and without the structure, the garden exudes a sense of wildness needing control. But together, they create an equilibrium of fluidity to randomness, an order to anarchy, a theatrical exposition of the relationship between the natural and man-made world.
Taylor Cullity Lethlean Landscape Architects
tcl.net.au
Woods Marsh Architects
woodmarsh.com.au
Words by Ella McDougall
Photography by John Gollings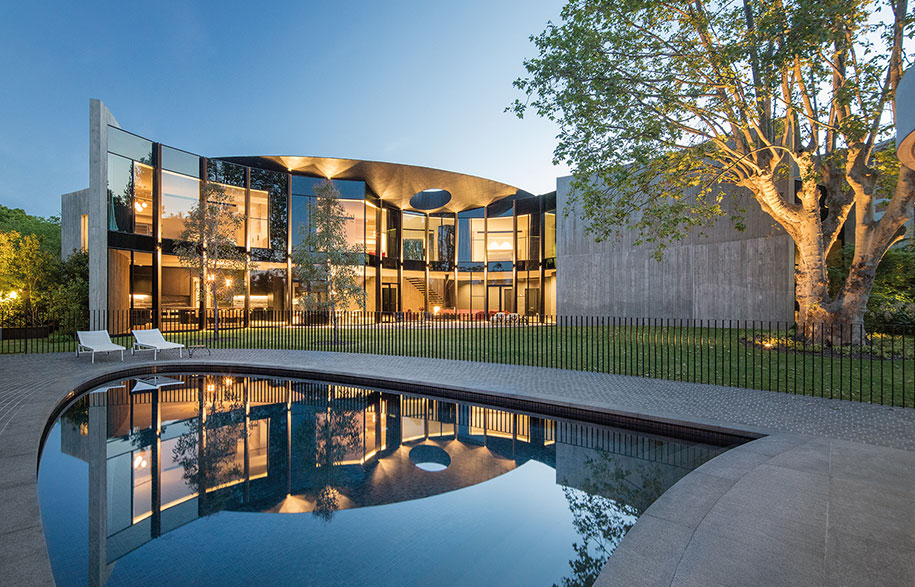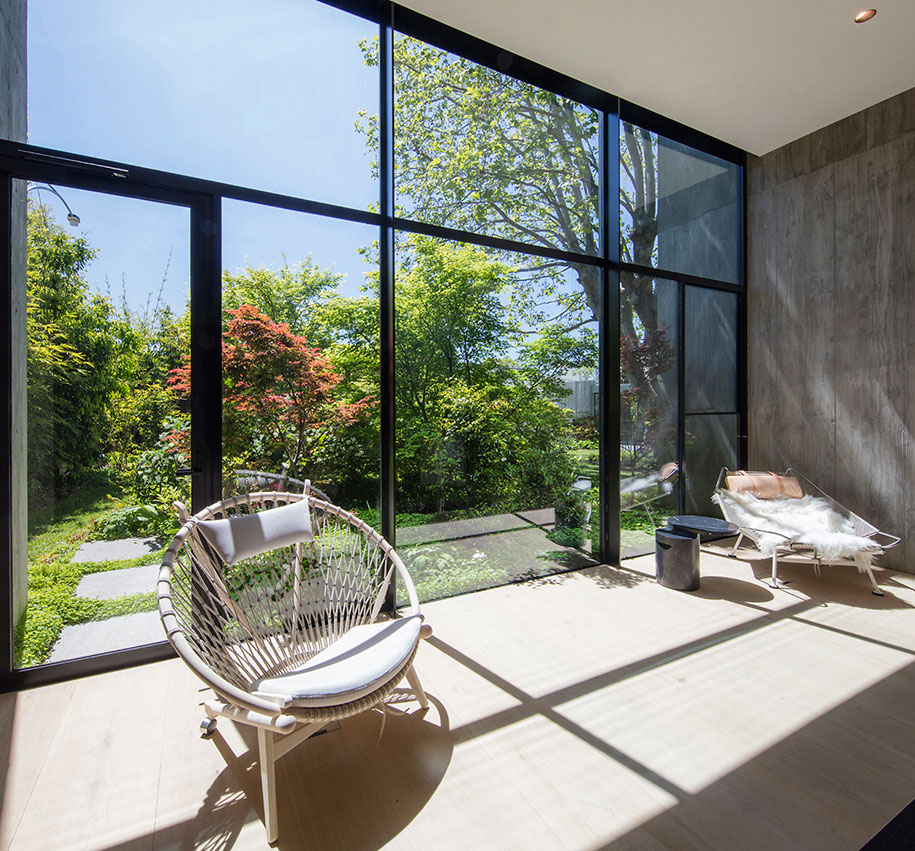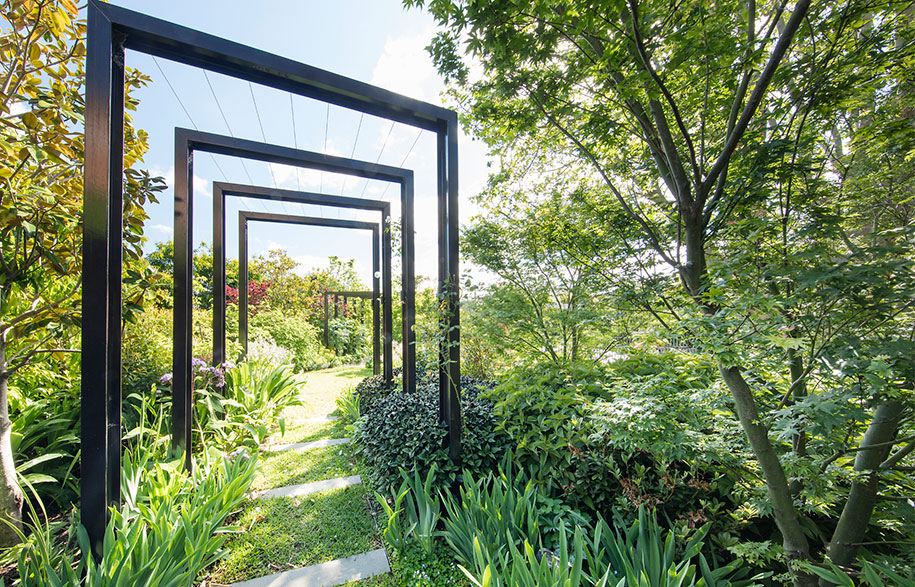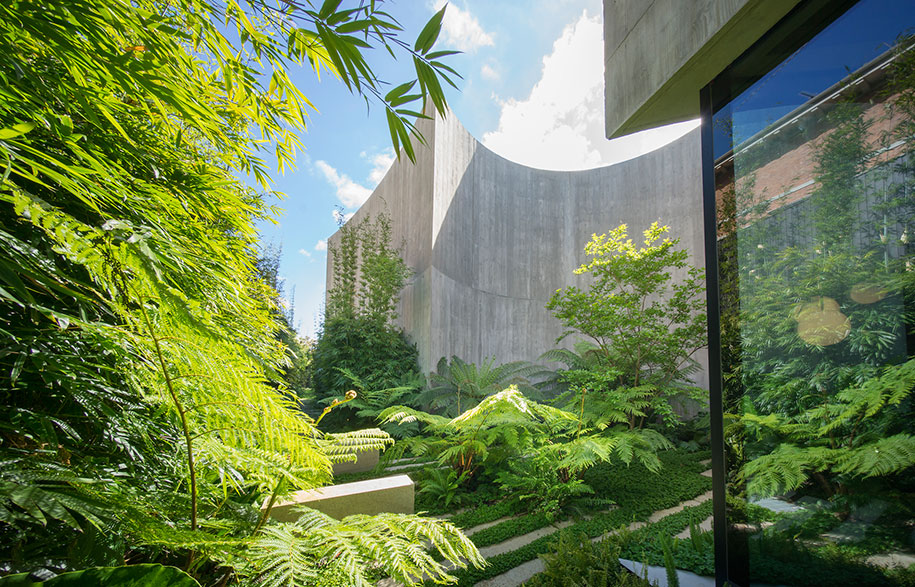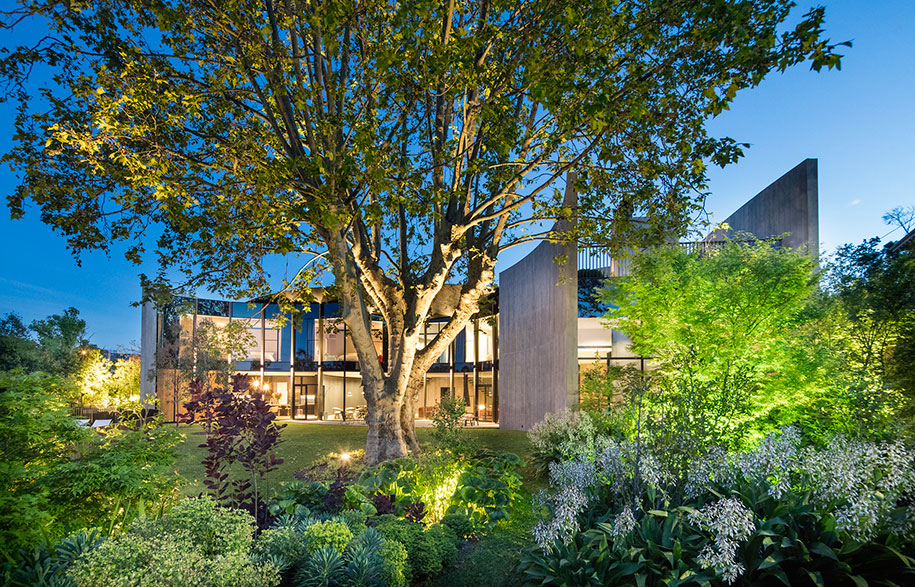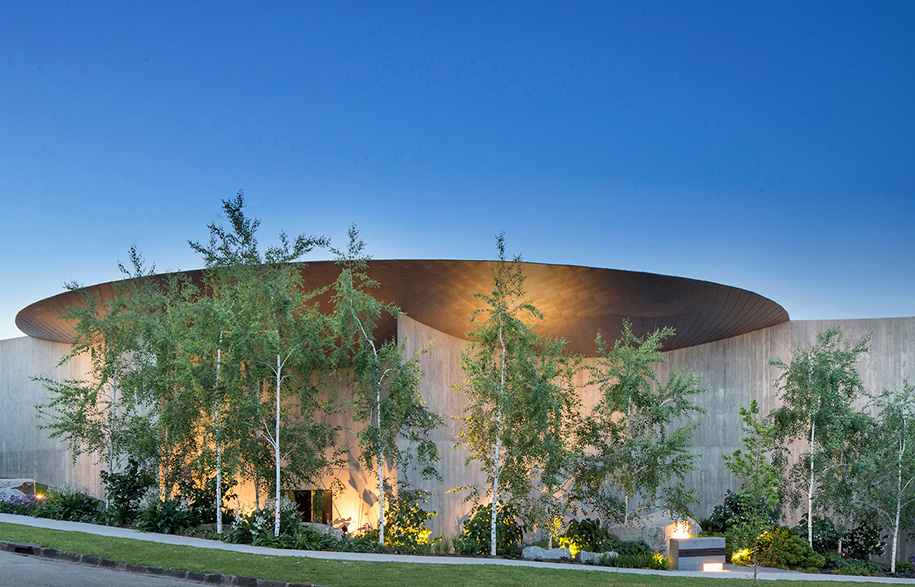 Tags: Home Architecture, House Architecture, Residential Architecture
---