Austin Maynard Architects (AMA) is well versed in trying to get the most out of a small space. The Melbourne-based architecture practice has after all in its time, renovated and remodelled quite a few spatially challenged homes throughout Melbourne's inner-city suburbs. But Mills House, their recent two-level extension to a heritage-listed weatherboard terrace in Albert Park, takes the cake for innovative planning.
The client wanted a light-filled home that could hide the mess a new baby brings. So design architect and AMA co-director Andrew Maynard conceived the lounge area's floor as a giant toy box. "The trick is to work with the chaos," he says. "Rather than picking up toys and putting them back in a box, why not just sweep everything in from the top and sides."
Mills House's sunken 'lounge pit' contains the mess and essentially functions as an enclosed, safe space for baby to play in. While the stepped timber floor is used as seating, it also houses underfoot storage space. This ingenious design solution keeps the walls free of cabinetry, working to make the interior seem bigger than it actually is; an advantage in a home measuring only six metres wide.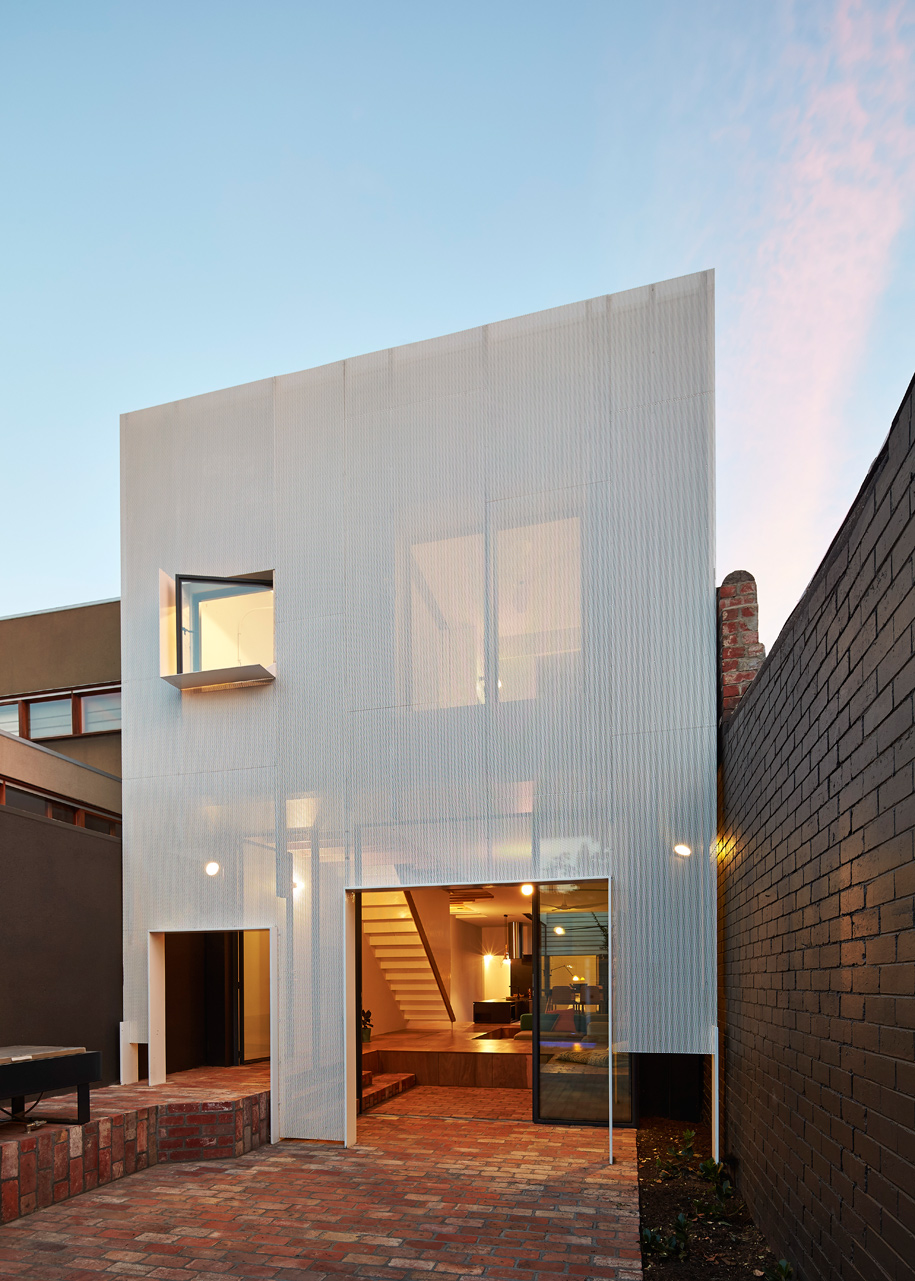 The program shares a certain synergy with contemporary Japanese design and Maynard readily acknowledges this. "For years I've studied and referenced Japanese architecture," he reflects. "And while I haven't directly borrowed any specific ideas for this project, it definitely has the flavour of a contemporary Japanese home."
Living areas aren't cluttered by unnecessary interventions and the new kitchen is located in the existing corridor so as not to compromise the open plan. The staircase even references a lightweight curtain, crafted from folded perforated steel sheet to minimise bulk. Maynard also utilises this material on the home's rear façade to soften the harsh north-western sunlight. "Before the renovation, the client had felt very uncomfortable in the back of her house, but now the new façade reflects unwanted sunlight during the summer months," he says.
Maynard's pared back, minimalist scheme is carried through to the extension's upper level, with the upstairs bathroom's bright yellow tub a bold flourish. Functionally, the custom fibreglass form is easy to maintain, but visually it also serves to break up his otherwise neutral material and colour palette. It's a strong statement very much in keeping with the ground level's inventive scheme, injecting just the right amount of whimsy into a thoroughly contemporary interior.
Maynard Architects
maynardarchitects.com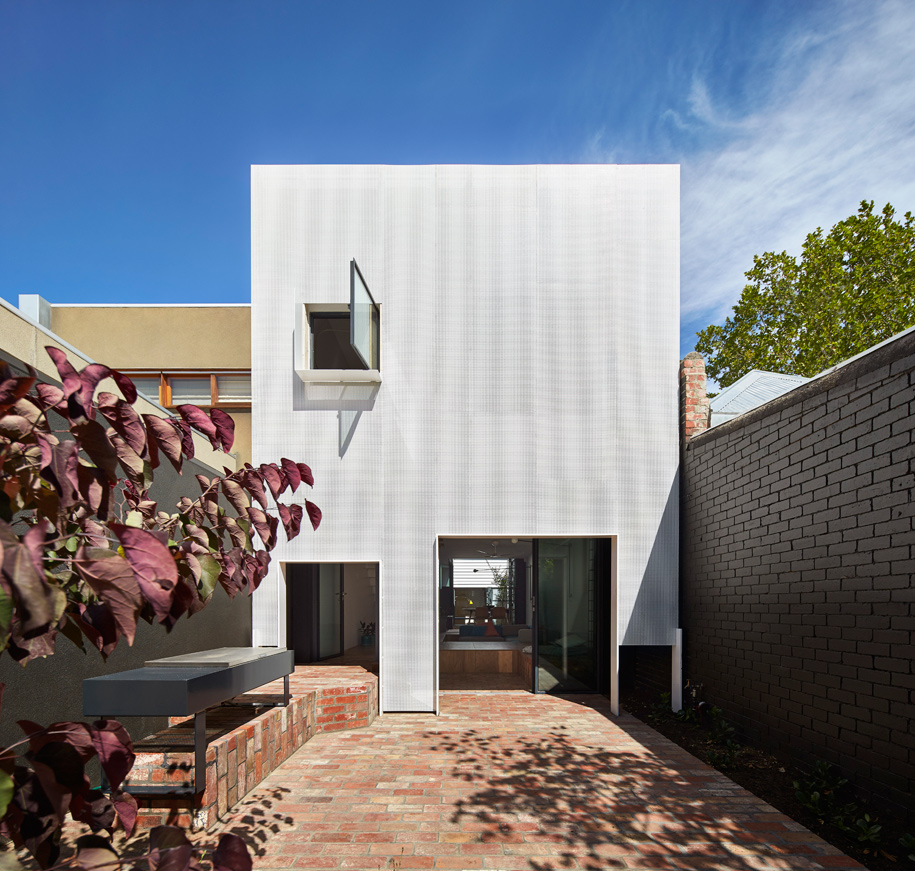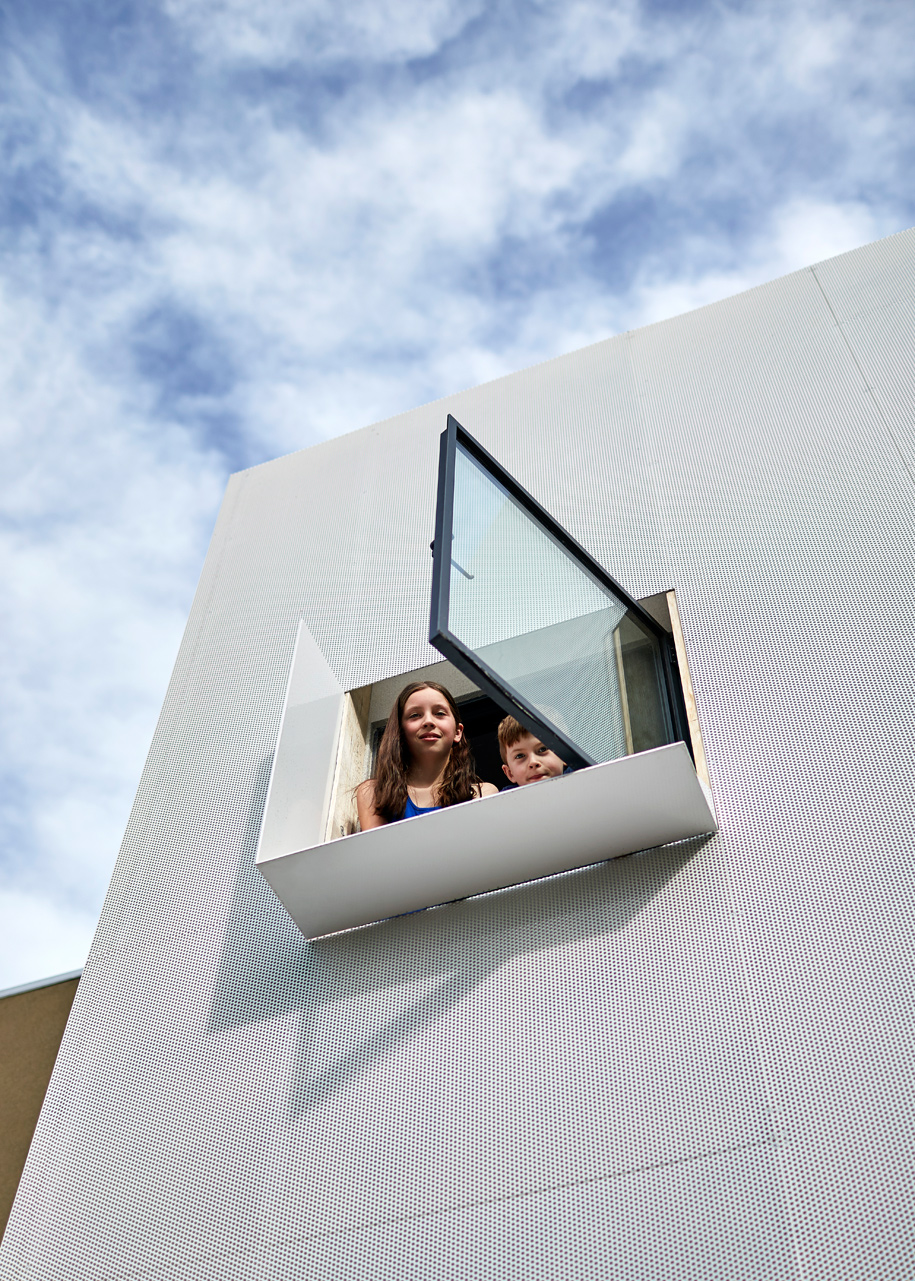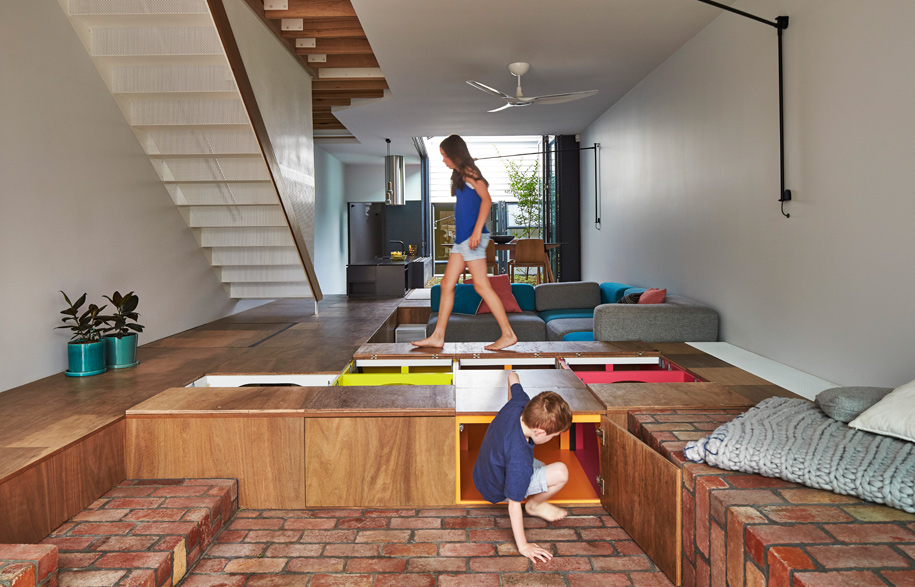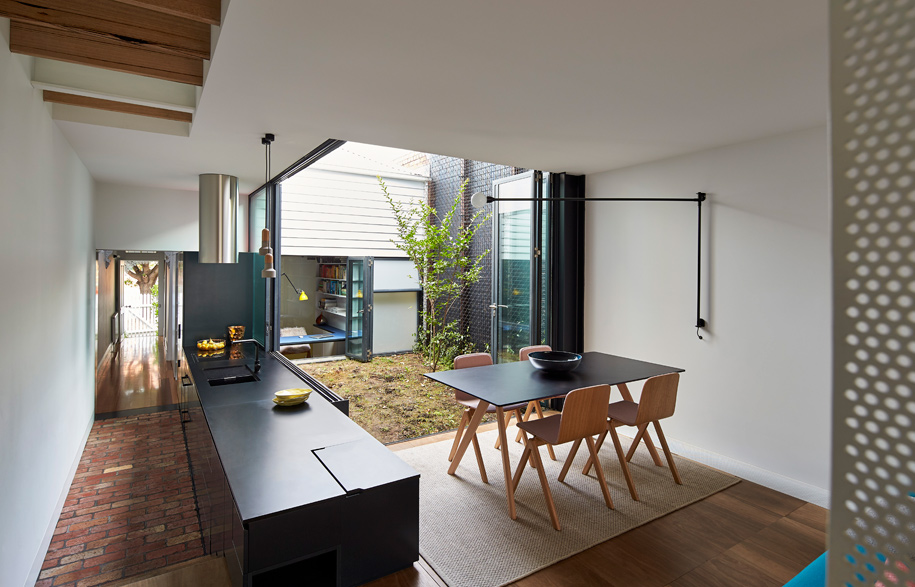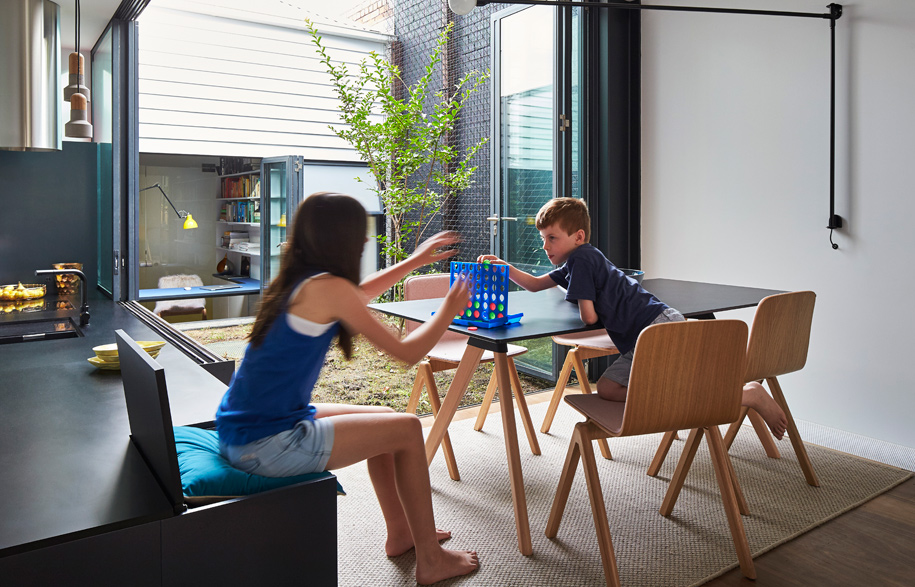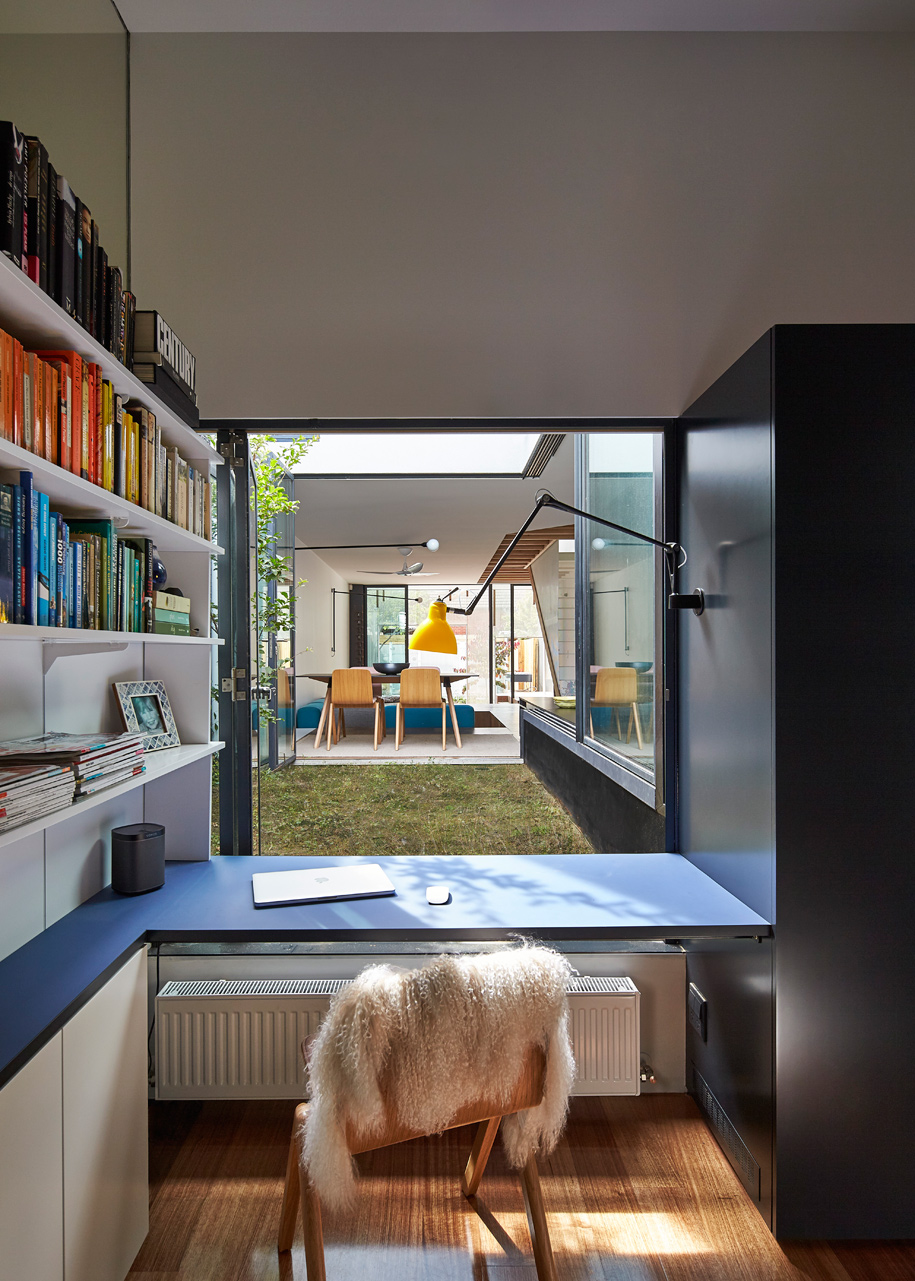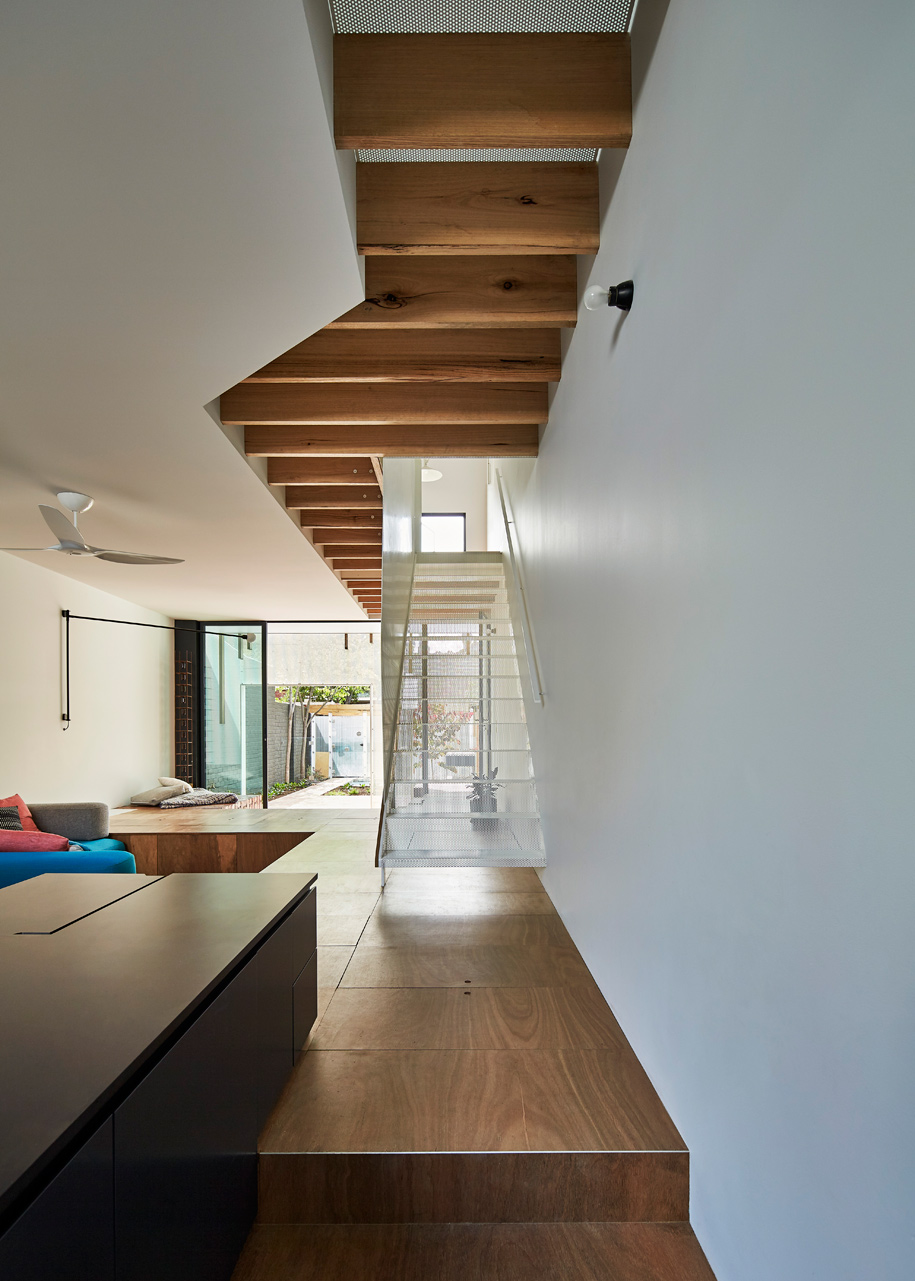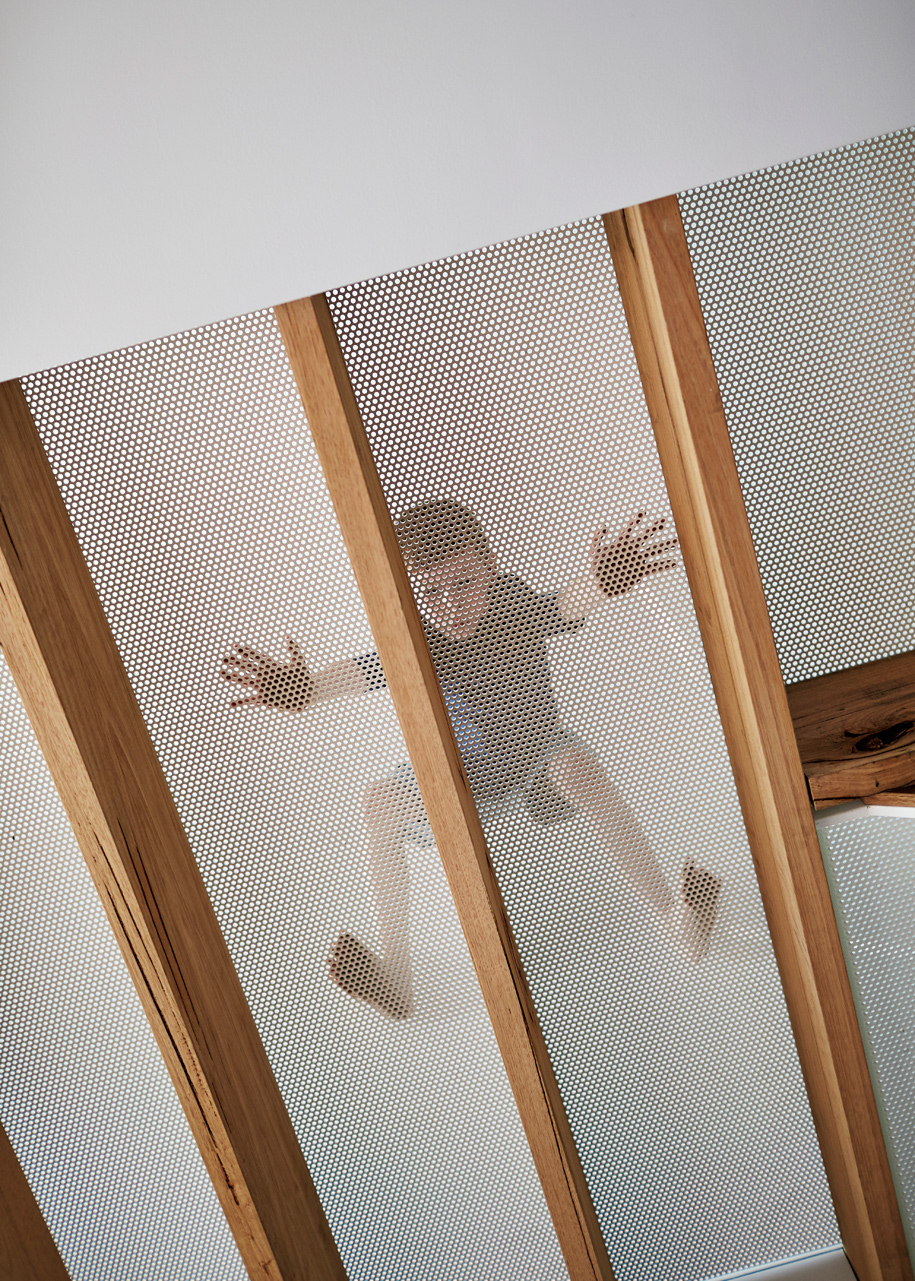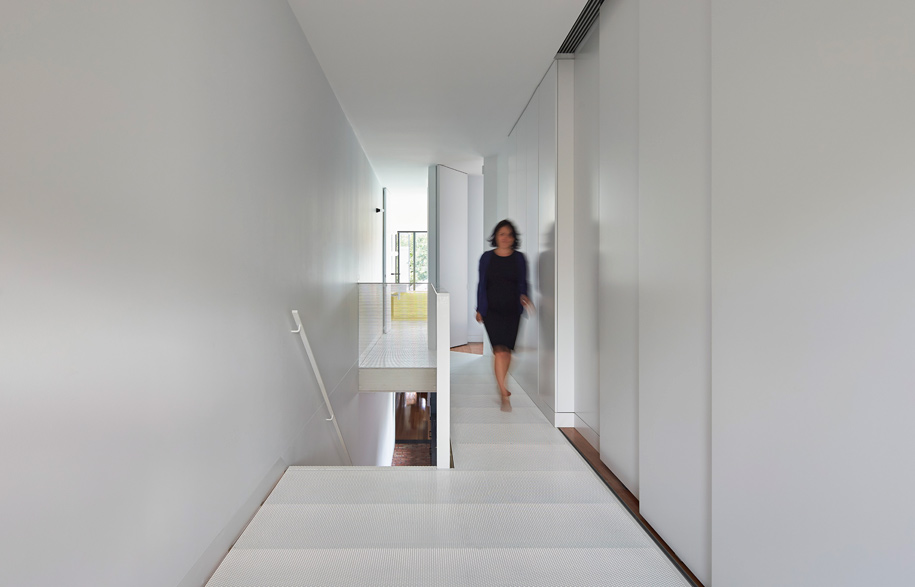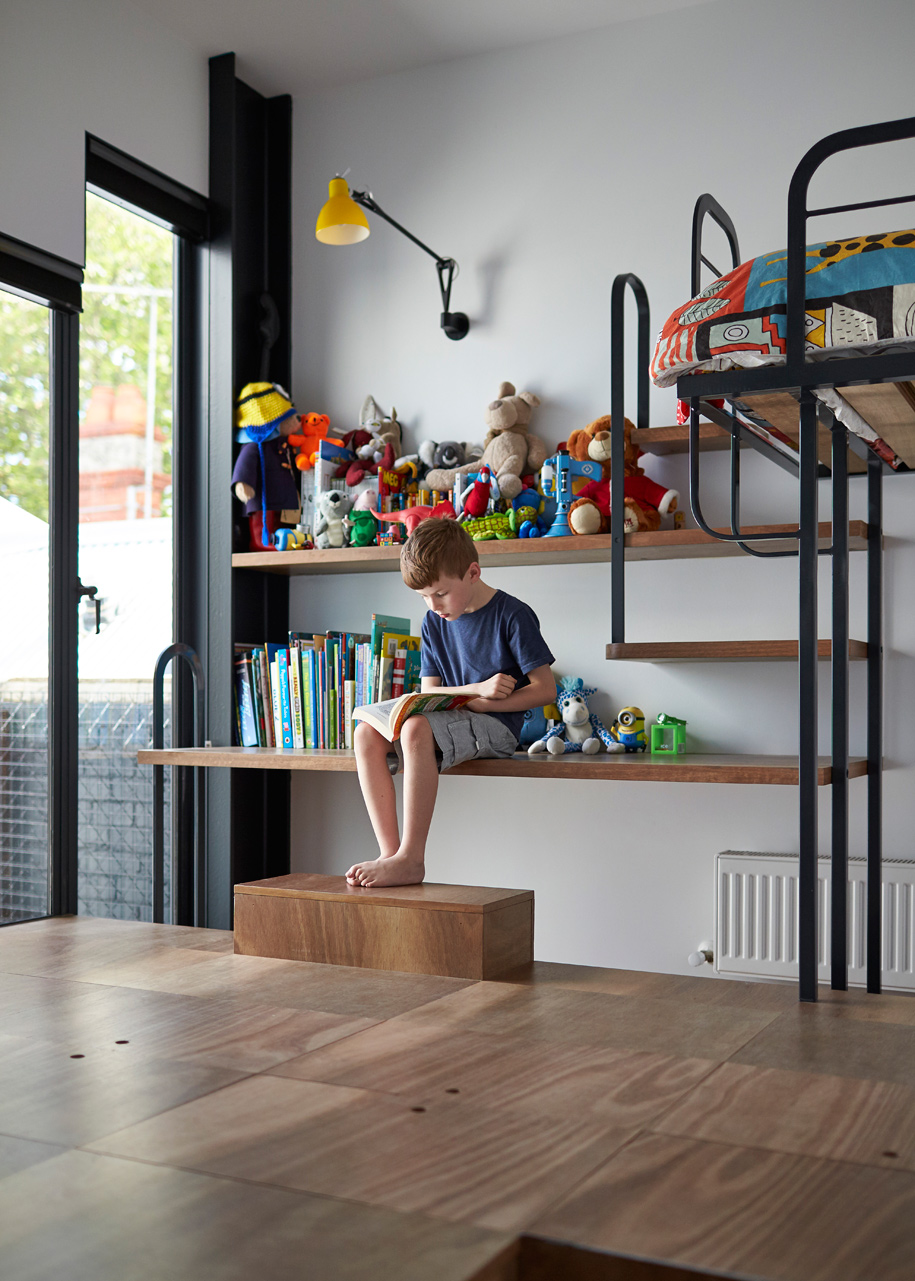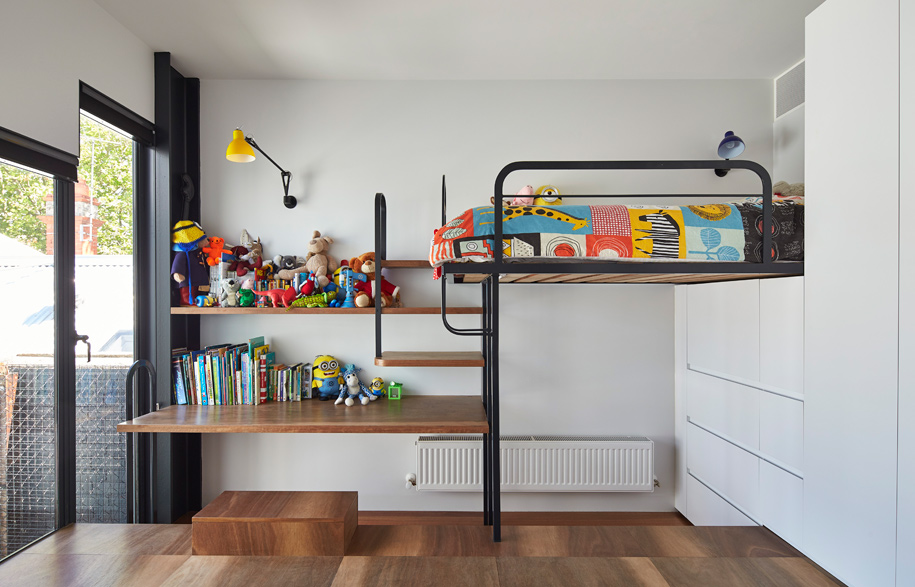 Photography: Peter Bennetts
Tags: Home Architecture, House Architecture, Residential Architecture
---