Conceived as truly a cabin that can open up and close itself off, this rooftop lantern pavilion on a remote island in Queensland is the ultimate escape.
Designed by Sydney-based Renato D'Ettorre Architects, the one-bedroom beach house brings all the necessities under one roof, all contained within a mere 100-square-metres.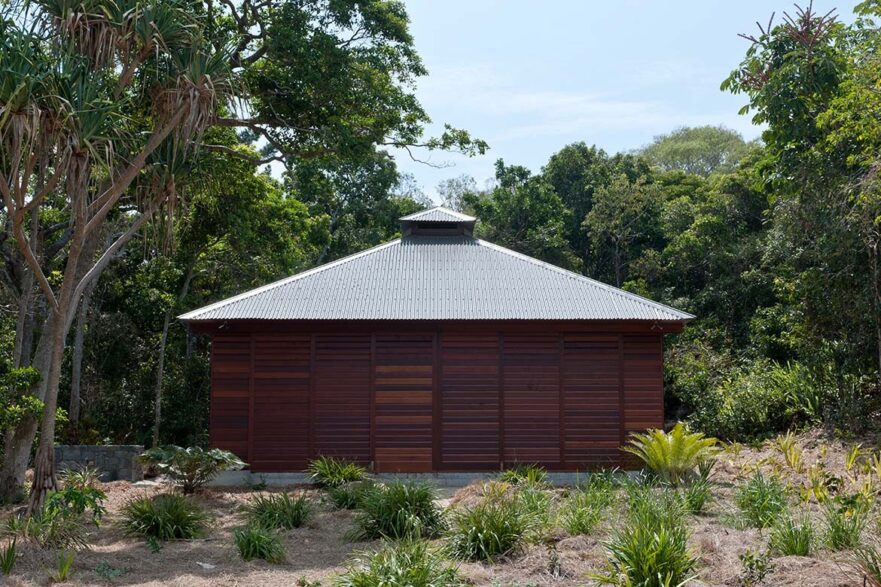 Simple in plan, the tropical beach house is exposed to extreme weather conditions – such as annual cyclones and monsoons. Bearing this in mind, the approach was to incorporate glass as a shield against wind and rain, and shutters to open it up and let the breeze and cross ventilation through to counteract the heat and humidity.
Architecturally, the roof form takes on a lantern-like quality, which allows the hot air to rise up and naturally ventilate the building. Given the extremes in weather, the ability to allow airflow, while being able to completely closed-up to protect against cyclones was an important consideration.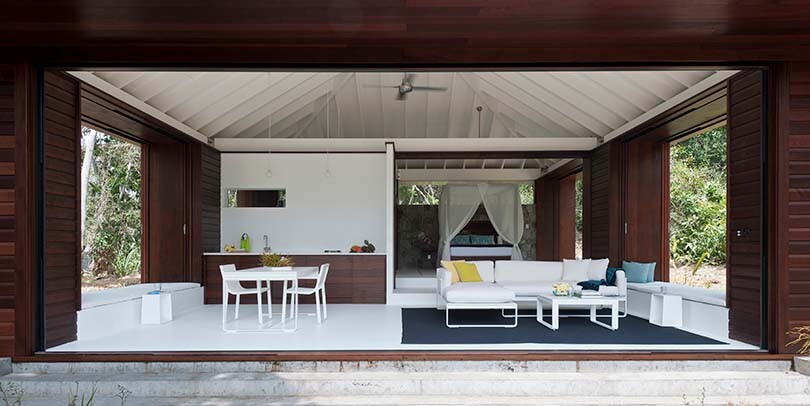 The palette is natural, and wherever possible uses local products and materials. Ensuring low maintenance was a key requirement, especially given the owners don't live in the dwelling full time. As such, hardwood timbers combine with local basalt, both wrapping a concrete base.
The stone walls help to ground the structure in the natural environment, while the timber blends with the rainforest surroundings – both of which will continue to age gracefully.
A home away from home, this tropical beach house is designed to encourage indoor/outdoor living when it's occupied, making for a relaxing island escape.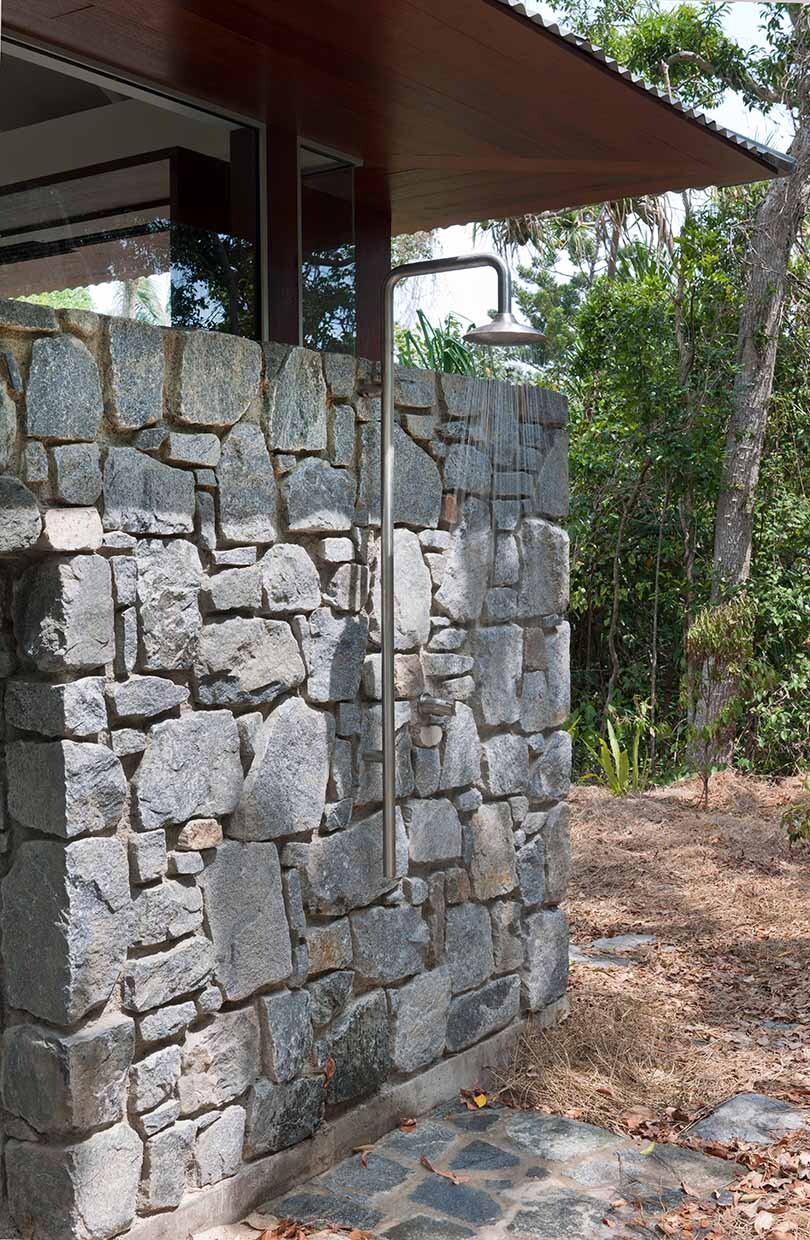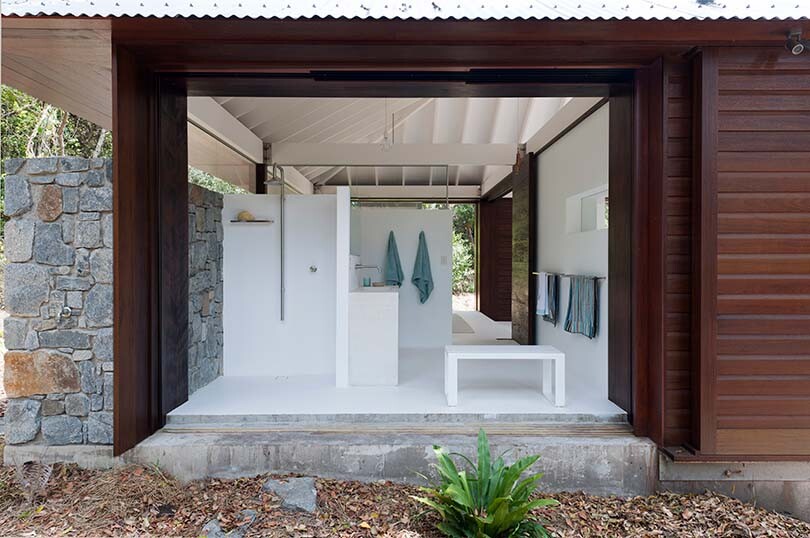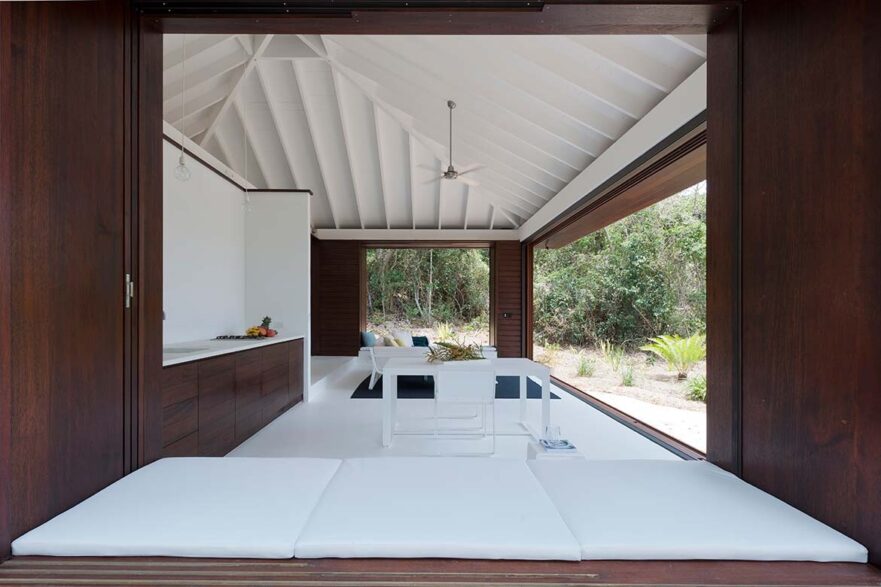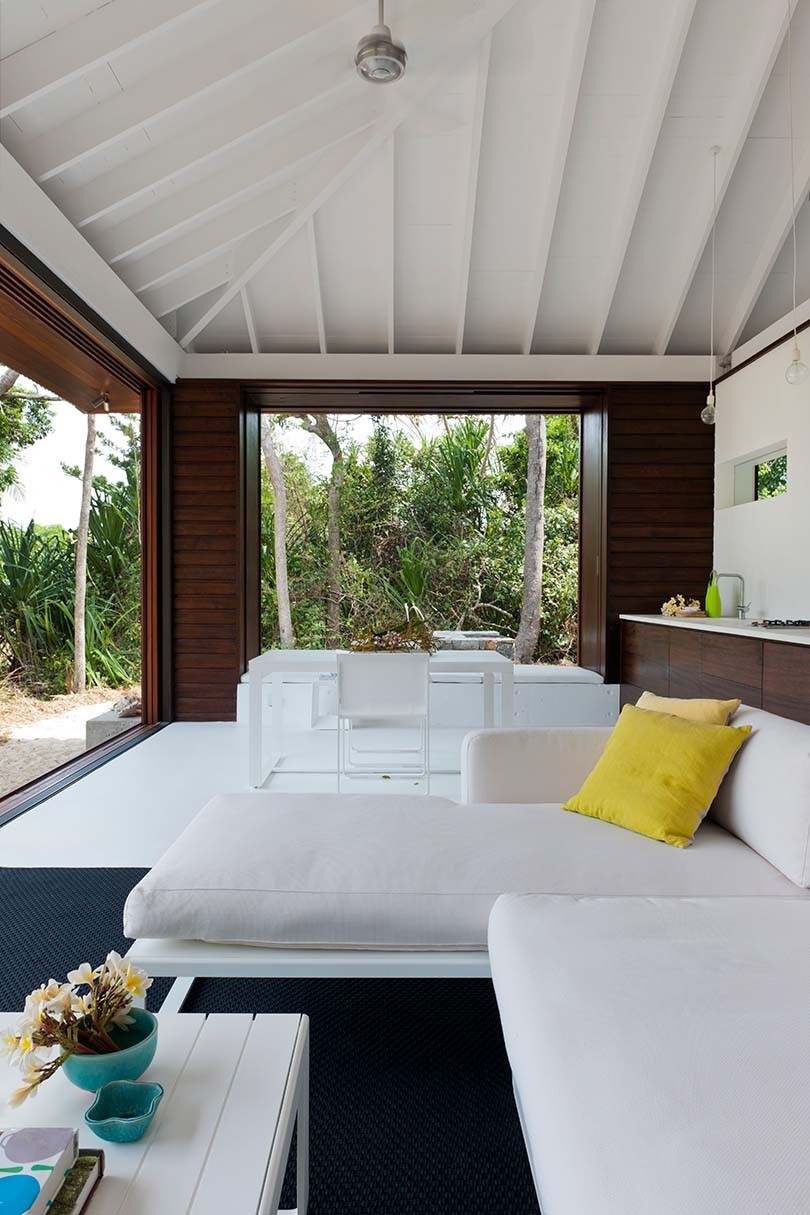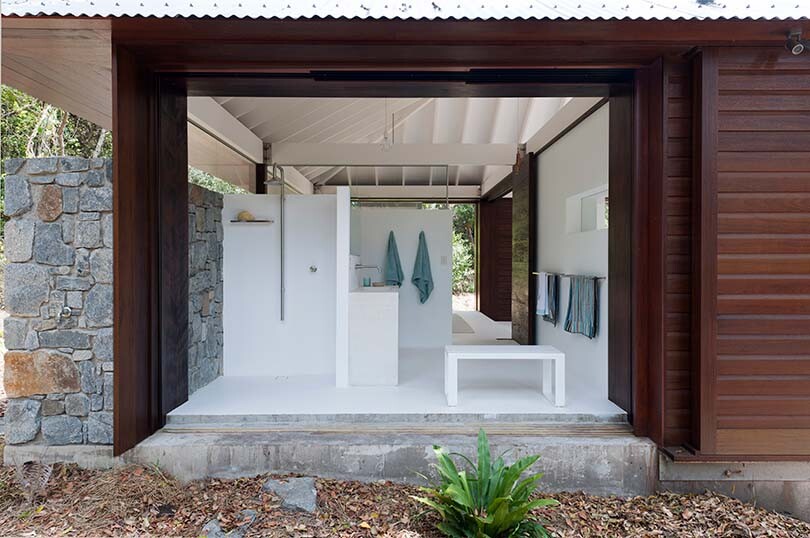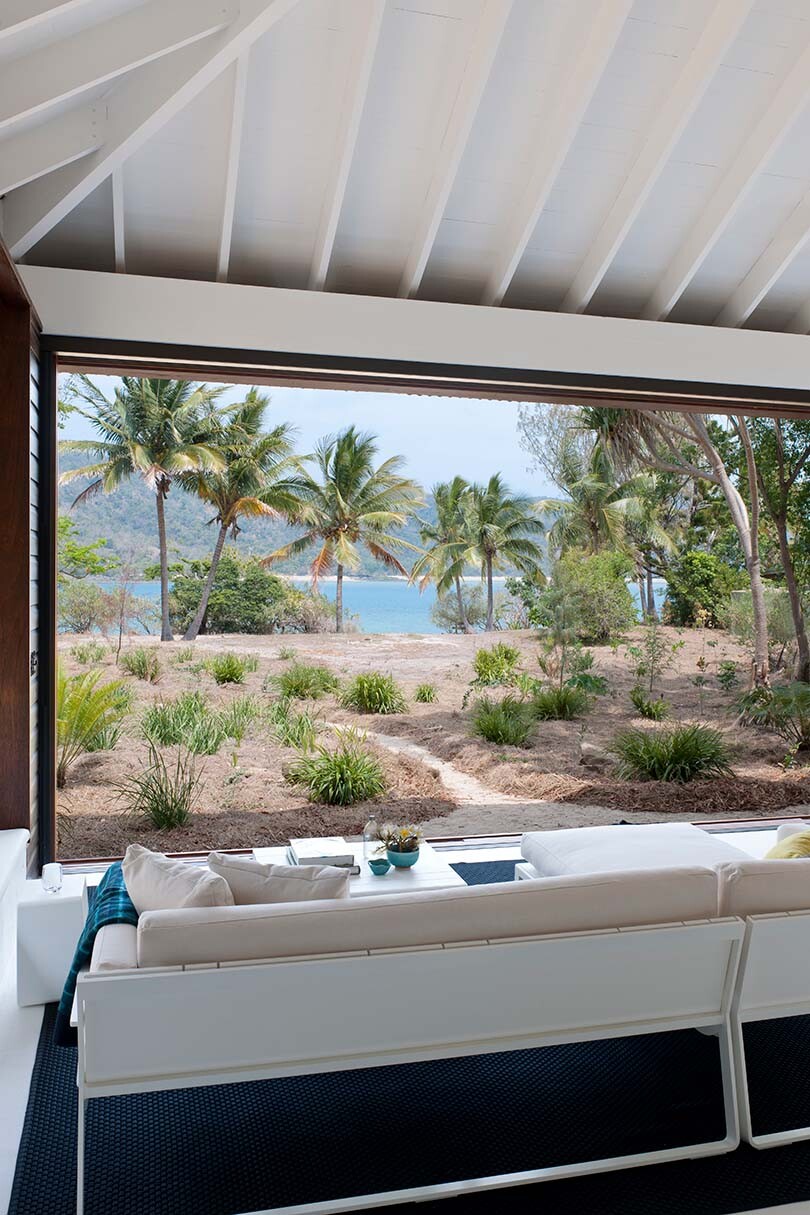 Project details
Architecture – Renato D'Ettorre Architects
Photography – Willem Rethmeier
We think you might like K House, also by Renato D'Ettorre Architects
---