To live in one of Singapore's public housing apartments requires a certain state of mind. Juggling space (or lack there of), privacy and regulation are only some of the factors you face when you own a Housing and Development Board (HDB) apartment. And with over 80% of Singapore's population living in these HDB flats, you also face the rule of design commonality; apart from personal possessions, your apartment probably looks like every other.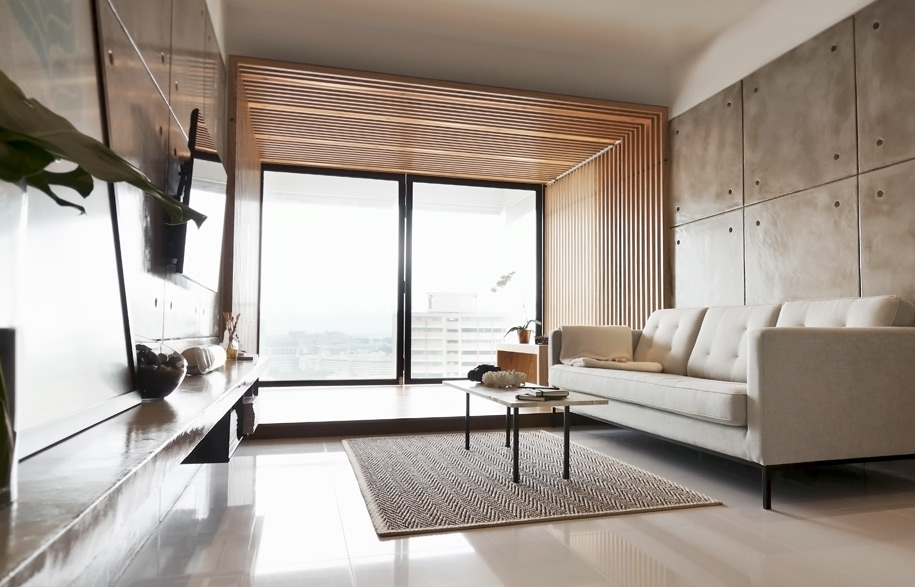 It creates an interesting set of challenges, and one recently experienced by Low Chee Khiang and Roystern Goh, of 0932 Design Consultants when they were asked to re-design a client's 102-square-metre apartment. Juggling the necessity for three bedrooms, two bathrooms, a kitchen, a living area and a brief for a contemporary design aesthetic, Khiang and Goh required an approach that was, even at its very basic, highly conceptualised. "It was no doubt one of the most interesting interior projects we have worked on," says Goh. "But from the beginning, we were always interested in exploring the idea of using the built form itself to maximise space in an interior project."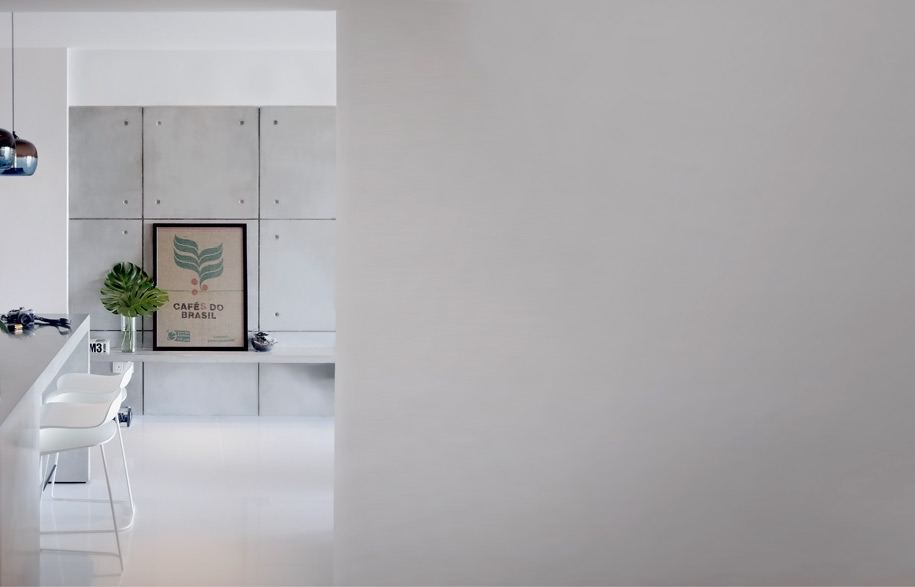 Located in the Northern region of Singapore, TT Apartment was a new build in a private condominium apartment block. 0932 Design were essentially brought in to make the space more liveable, more personalised; "The owner's brief was to create a space with a light industrial aesthetic, but balanced within a warm and cozy setting," says Goh.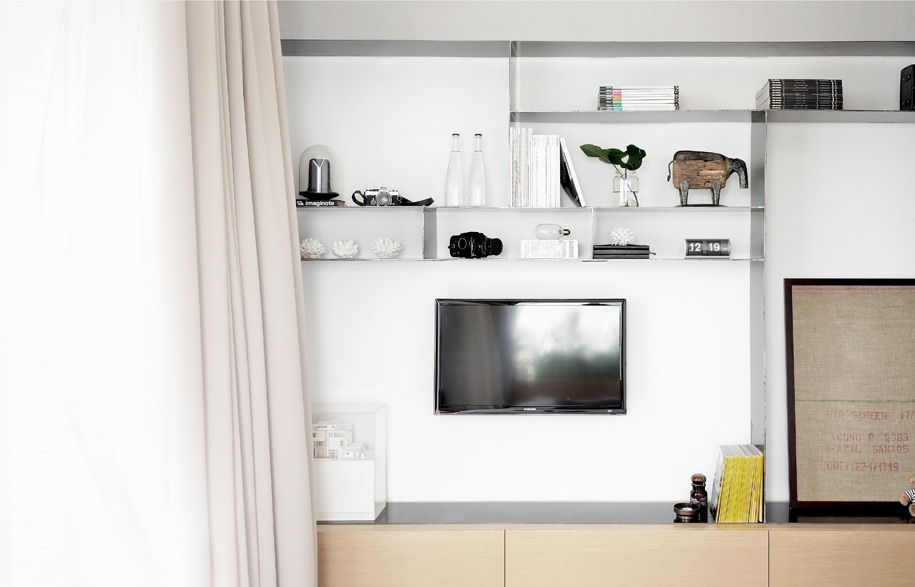 Deciding to keep both the flooring and bathrooms in their original state, and using the apartment's concrete walls as dividers in the living room meant that extra space was created at the front of the apartment for the construction of a wooden pavilion. Housing all the main activities including dining, entertaining, reading and even yoga, the pavilion acts not only as a functional extension to the living areas, but also as an artistic insertion into the otherwise mundane HDB design.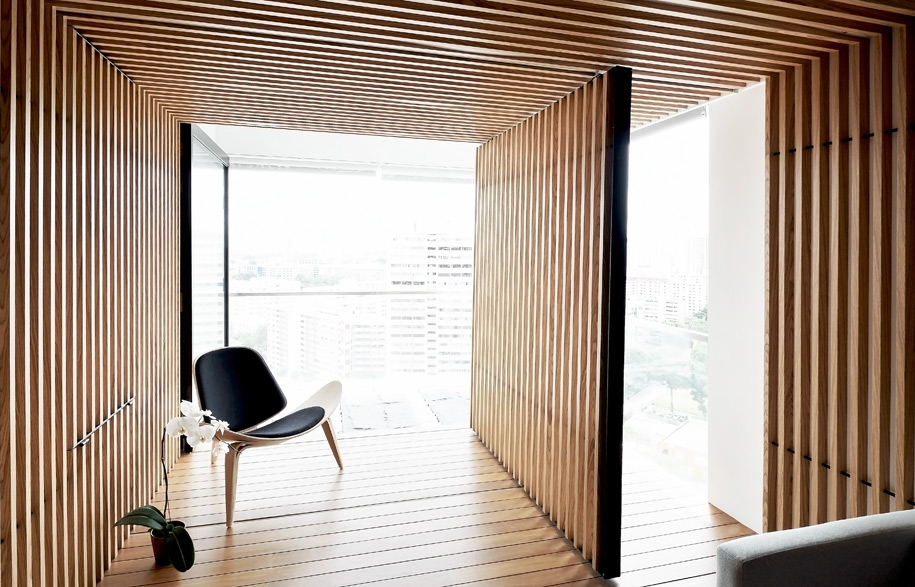 "Looking from the functional aspect," continues Goh, "the pavilion can also maintain the apartment's air-conditioned environment when it is fully closed. But it also has the option to be partially opened for ventilation." When all panels are closed, the pavilion also serves to minimise noise from the street below. "And in the evening, when there is a need for entertaining or dining, the surfaces of the pavilion are detailed to accommodate a built-in dining table," adds Goh.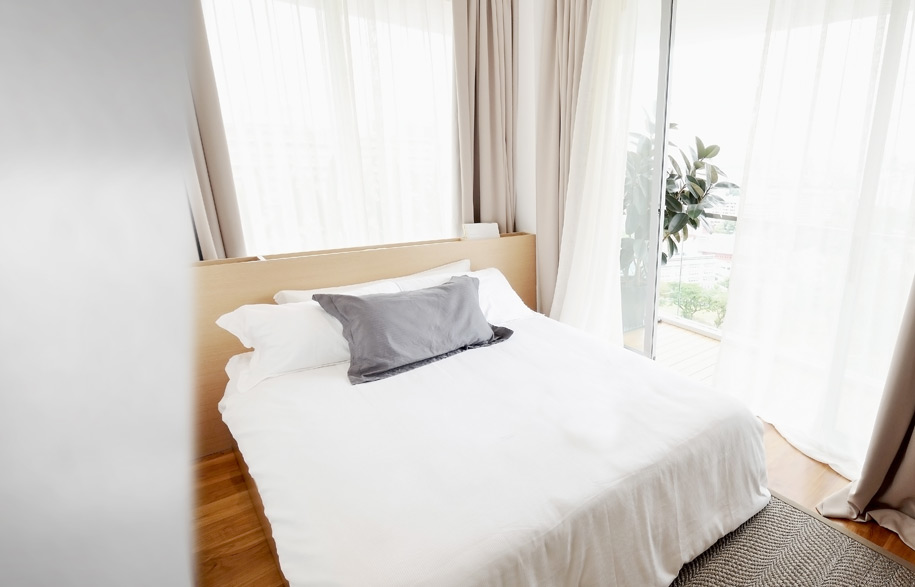 It is clear that 0932 have taken note of Singapore's tropical climate; its very essence forms the basis of the pavilion's wooden panelled details. But beyond this didactic purpose, Khiang and Goh's pavilion is also a stunning work of design, art even; a careful, considered and precise form that captures us intellectually and emotionally. And in a city as heavily layered in urbanism as Singapore, it's inspiring to see design professionals like 0932 seek better ways for living.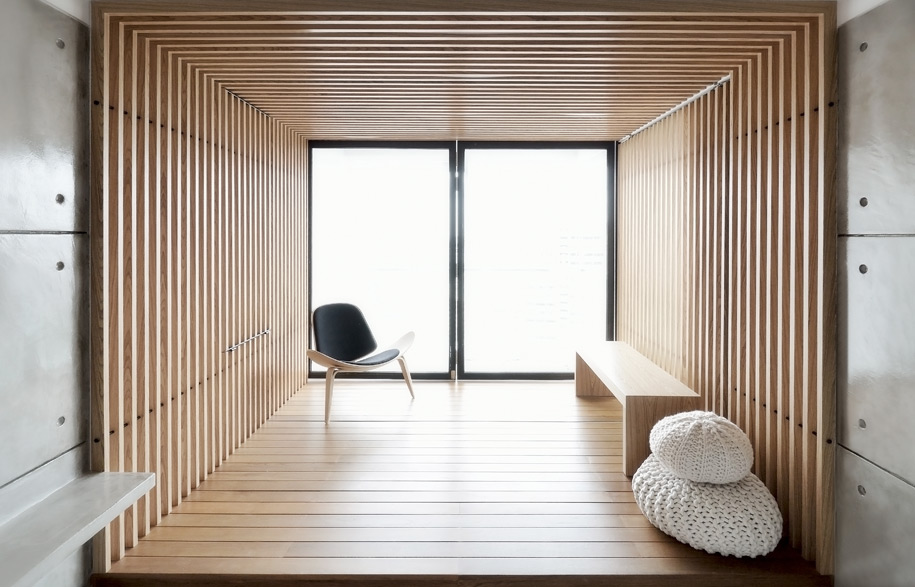 Images: David Chan and Dennis Lim
0932 Design Consultants
0932.am
Tags: 0932 Design, apartment, apartment design, HDB falts, HDB flats, Home Architecture, House Architecture, renovation, Residential Architecture, Singapore
---