Miniscule coffee shops are scattered throughout Melbourne town, with new specialty brew joints springing up almost overnight to fill any available space. Tulip Coffee in Degraves Street, the CBD's chief café corridor, is one such hole in the wall.
Previously a milliner's pop-up store, at only 25 square metres, it was a challenging space to plan.
"Early on, the client asked us if we thought something that small would work – and to be honest, we really weren't sure!" says Anna Drummond, director at Melbourne-based practice, CoLAB Design Studio. "It seemed like it would be a squeeze to design something that would tick all the boxes." Nevertheless, the tenancy was secured, and the client enlisted the help of CoLAB with a seed of an idea.
Named for the shape of a traditional coffee cup, CoLAB's interpretation of the 'Tulip' brand translated naturally to a soft pink interior. This blush palette extends to the natural timber tones in fluted cedar panelling, and custom concrete including flecks of pink quartz. Signature Cloche wall lights from Porcelain Bear and delicate Japanese Artedomus tiles – which are "just like lollies" to Anna – combine with a honed Rosa Verona marble bench top to further emphasise the café's tactile warmth. The brand mascot, appearing as a line drawing on staff aprons, is a caricature of a rescue greyhound owned by the client's friend, coincidentally also called Tulip. The overall effect capitalises on the venue's pint-sized frontage to focus in on the joy of coffee, and elevate small details.
"Degraves Street is just such a unique location. I think that's what makes it so special, that everything in that little alley is on such a different, compact scale," says Anna.
But perhaps the most amazing aspect of Tulip Coffee is that it was built by the client himself, in only a matter of weeks.
"No, he's not a builder by trade – he literally bought power tools, got on YouTube and figured out how to do it!" says Anna. "He's one of those people who is unfairly talented at whatever he puts his mind to."
It must be said that Anna is no slouch either. In the six years since she and practice partner Trish Turner founded the studio, the team's portfolio has run the gamut of design projects from high end residential, interior concepts for multi-residential developers, public mallscapes, small boutique workplaces, and the "fun, creative stuff," of hospitality and retail design. Certainly a lot in the works for a team of only three, including senior designer Imogene Mitchell.
"We have a good understanding of each other's strengths, and we've all got different skills so there's not much of a hierarchy," says Anna. "It's lovely – it does feel a bit like working with your sisters."
CoLAB Design Studio
colabdesignstudio.com.au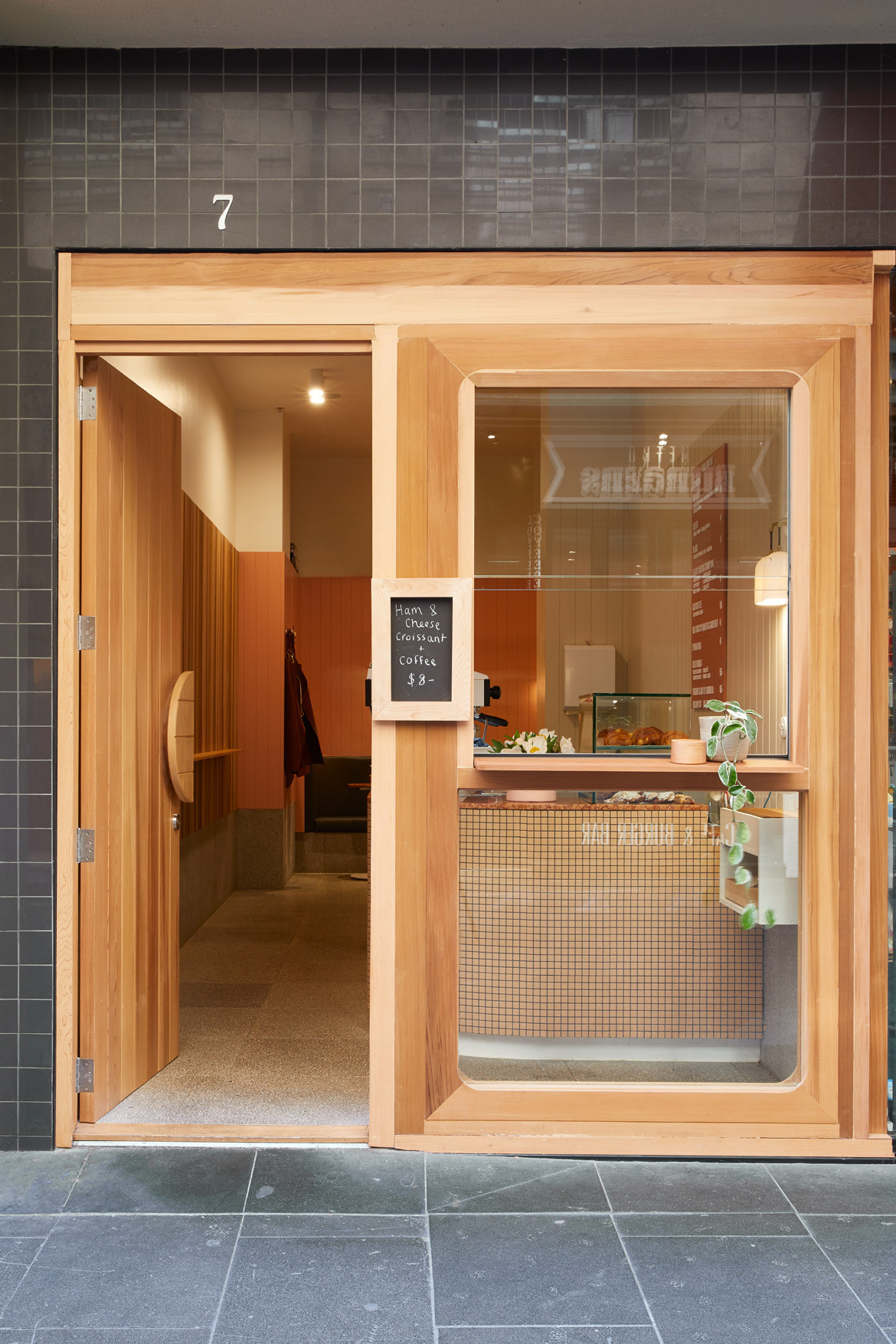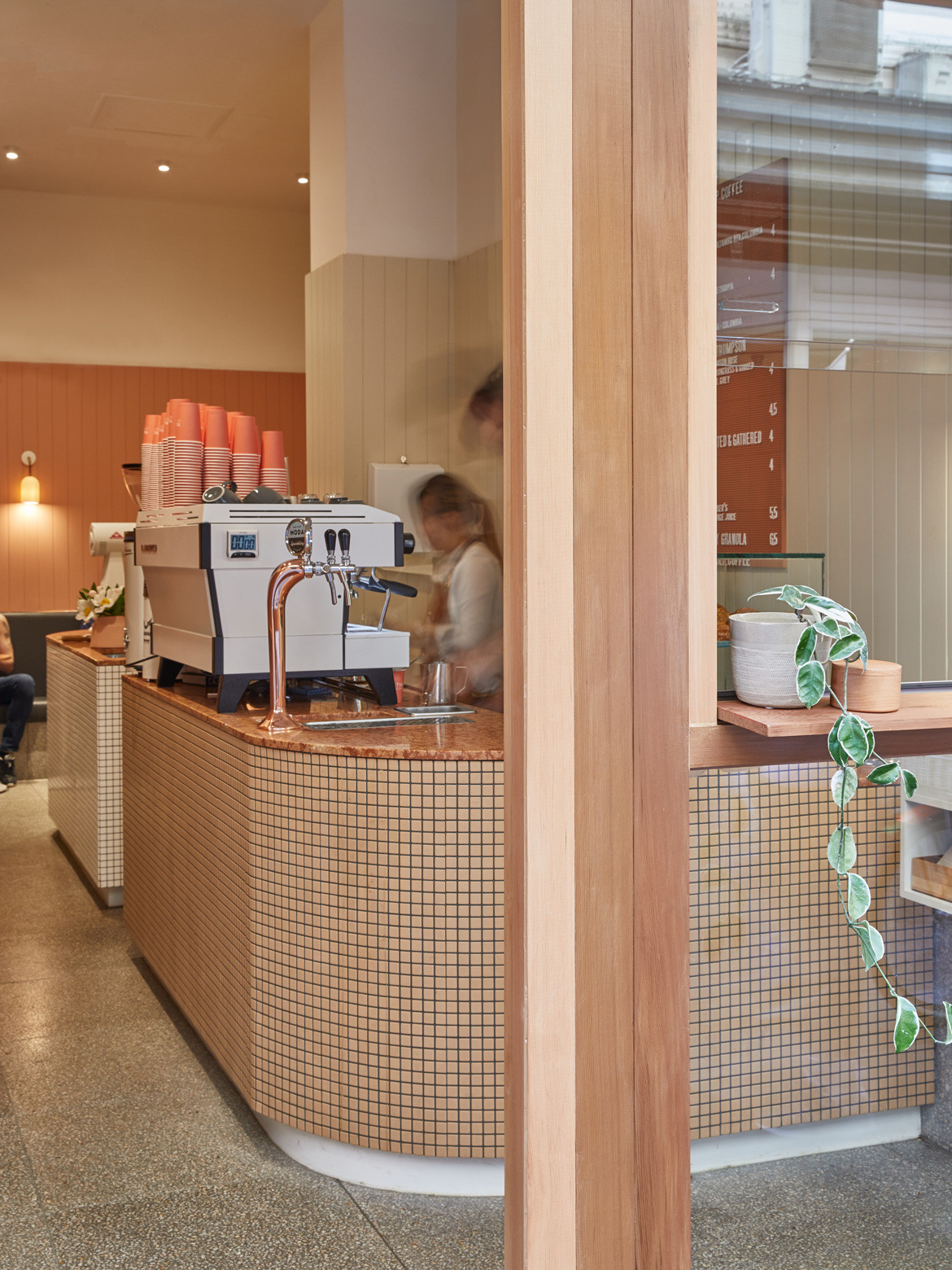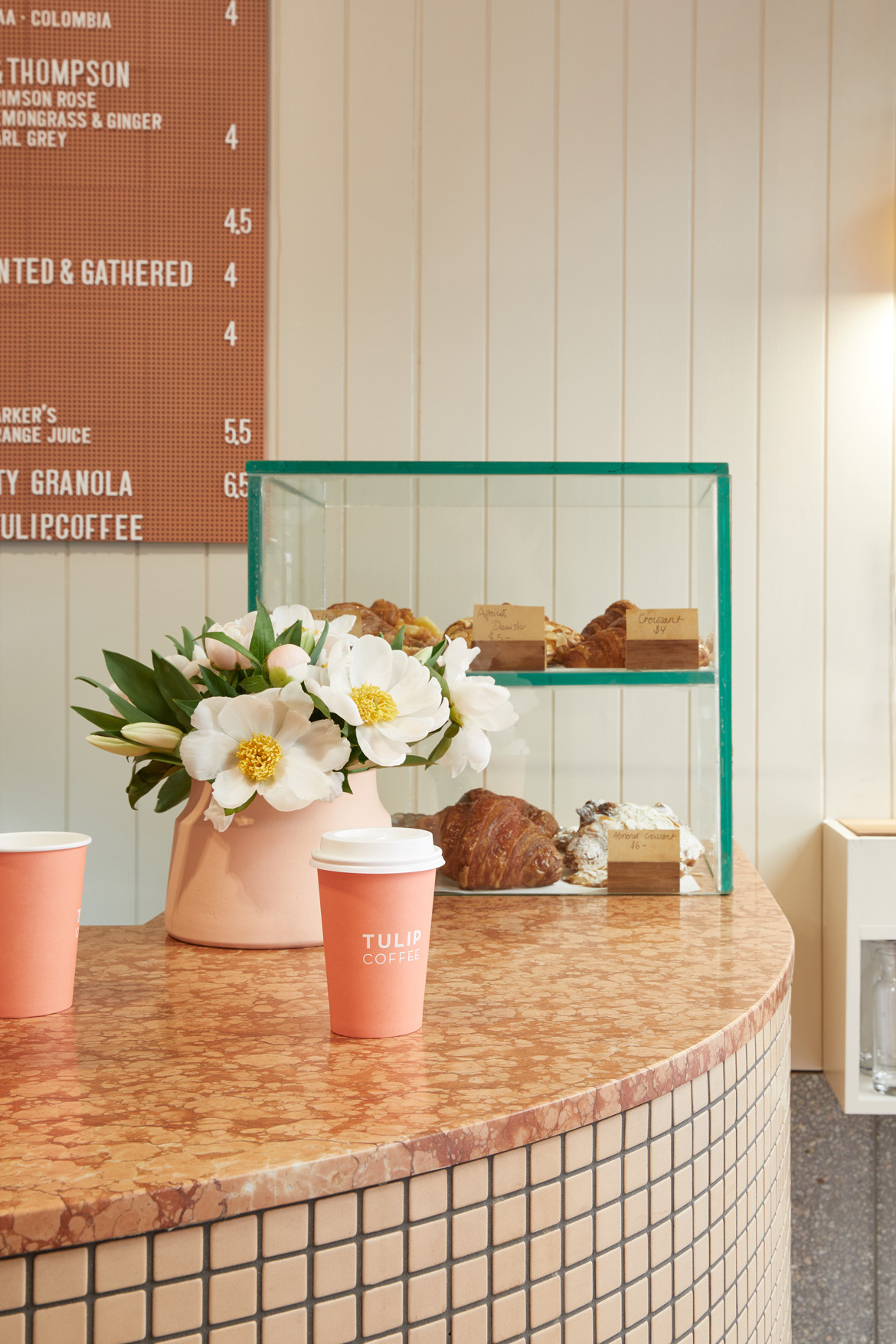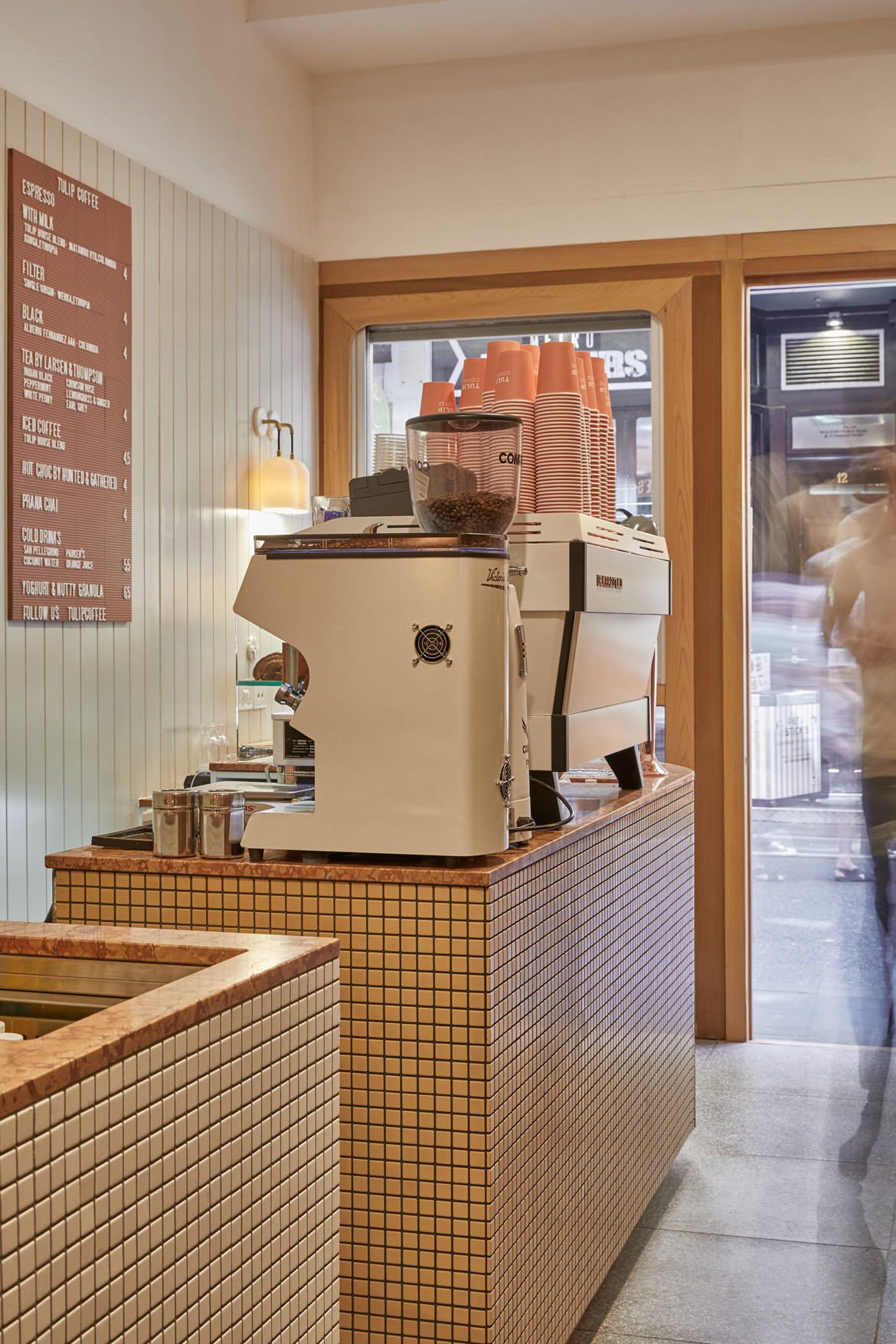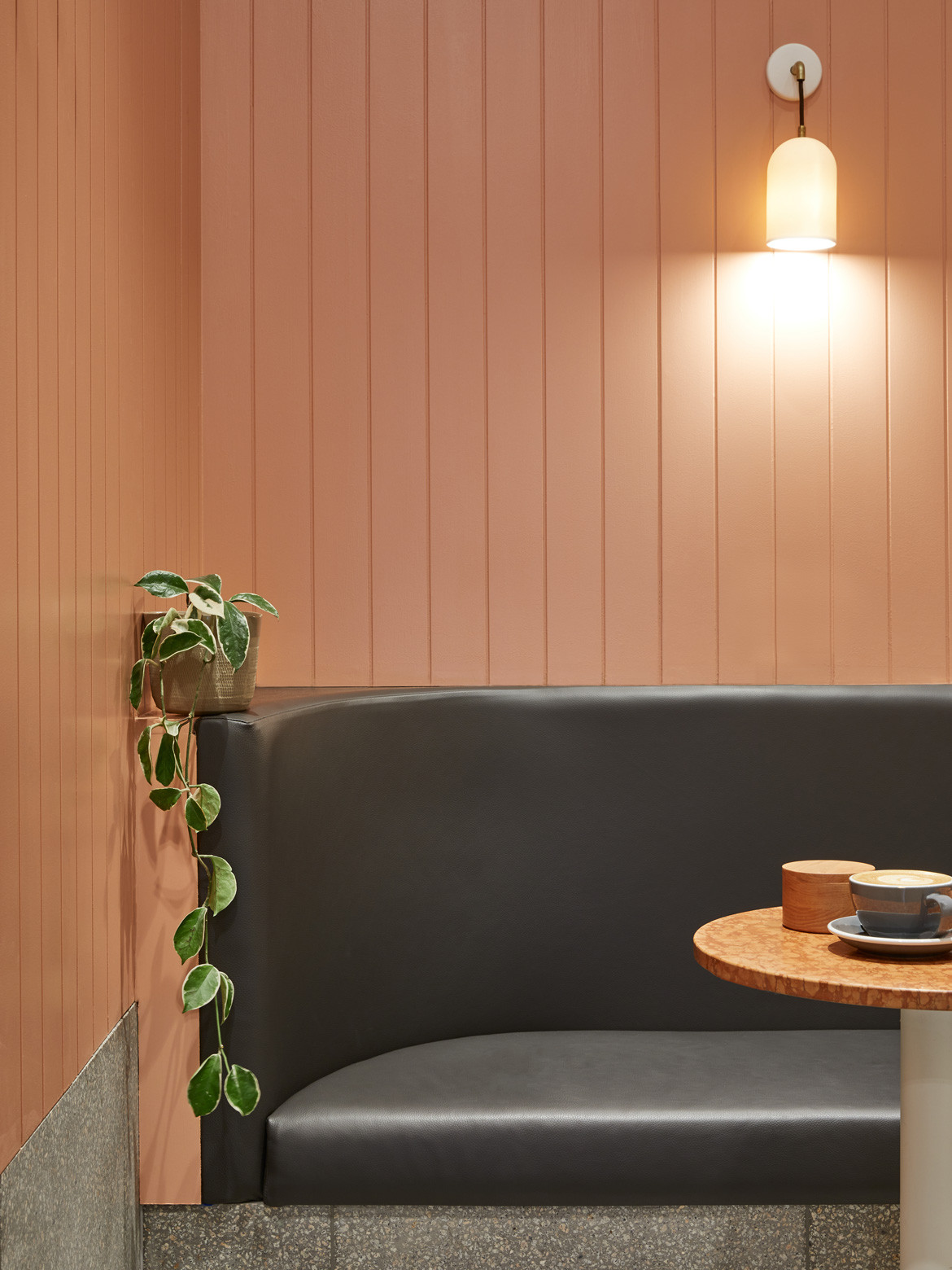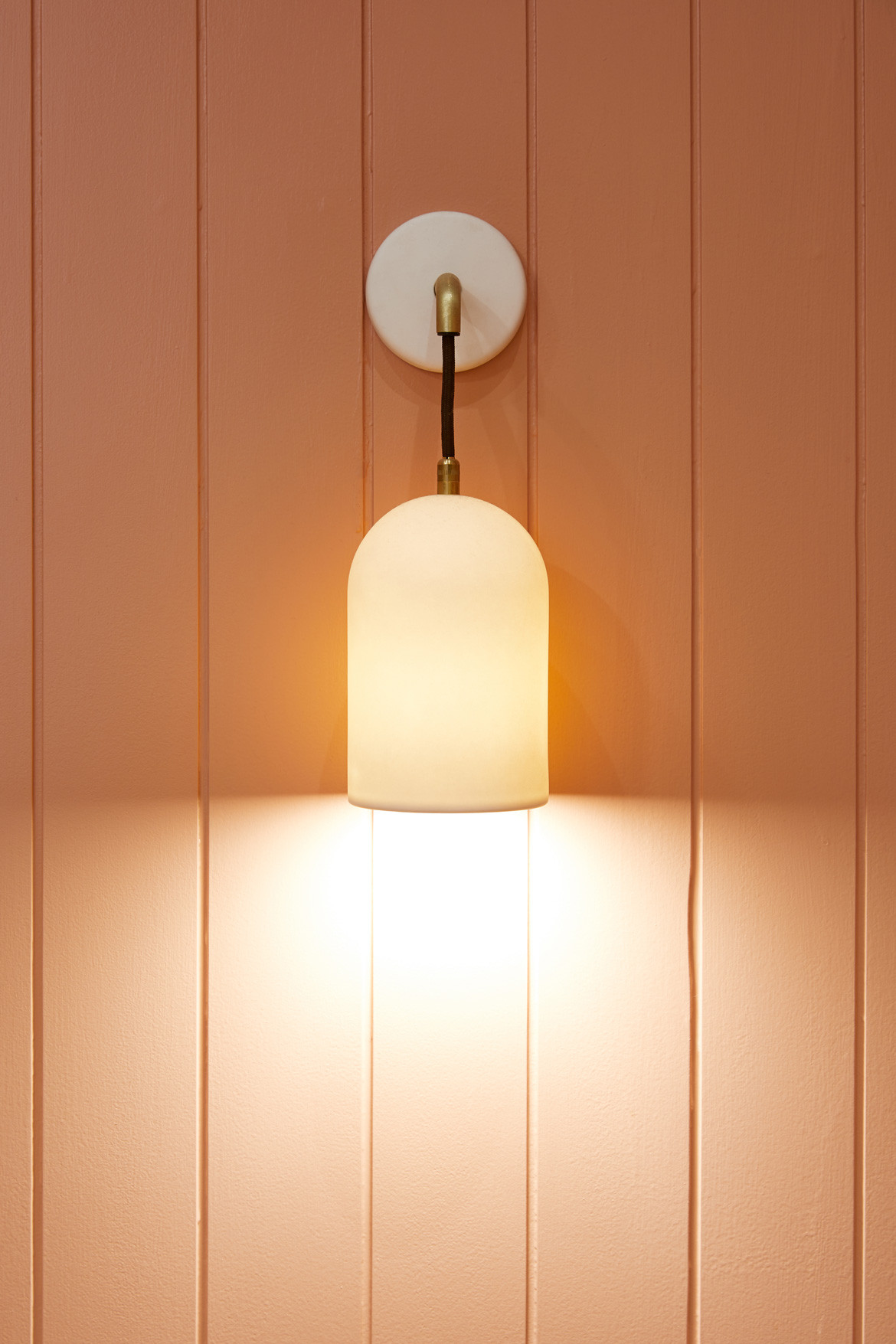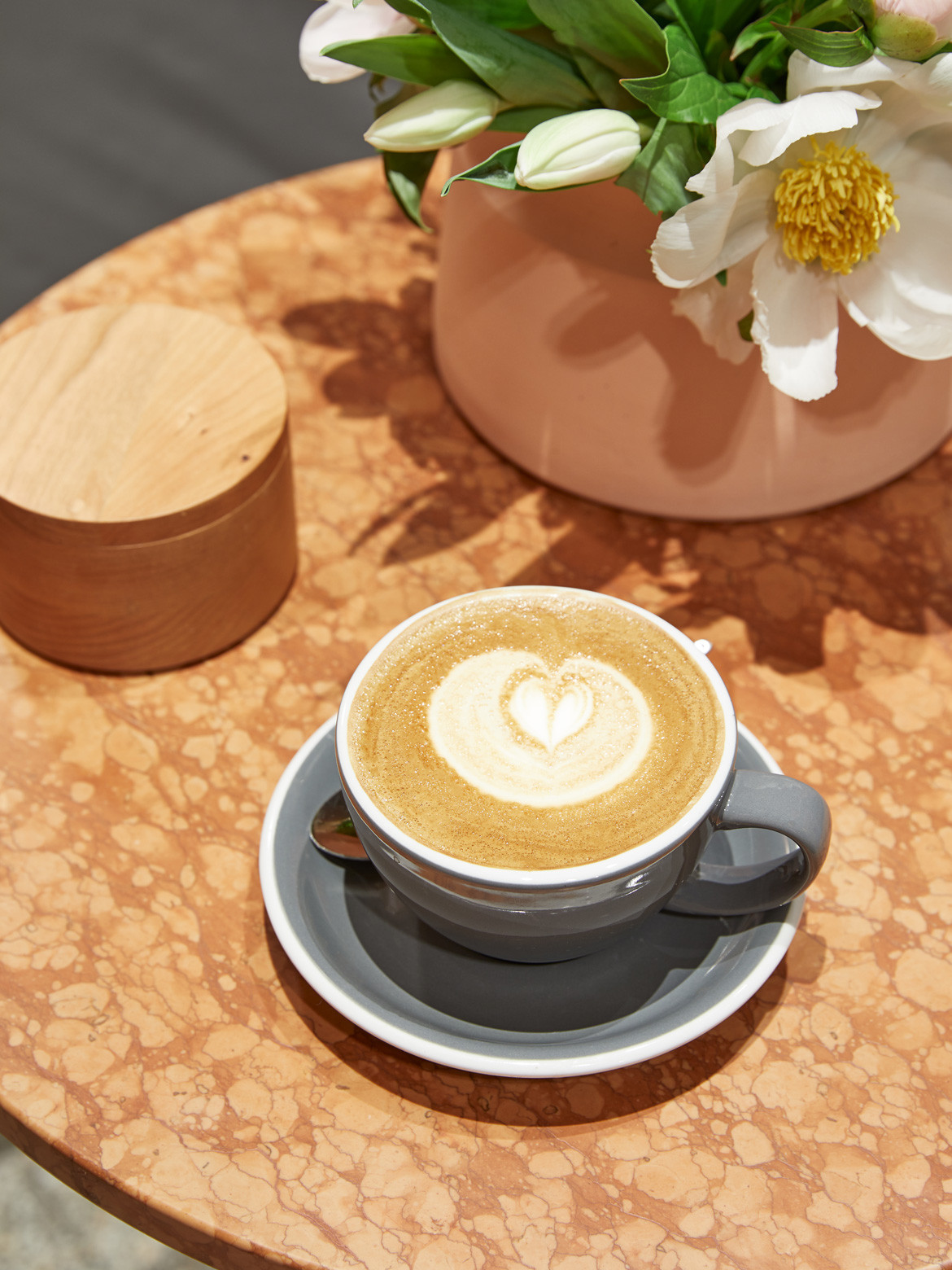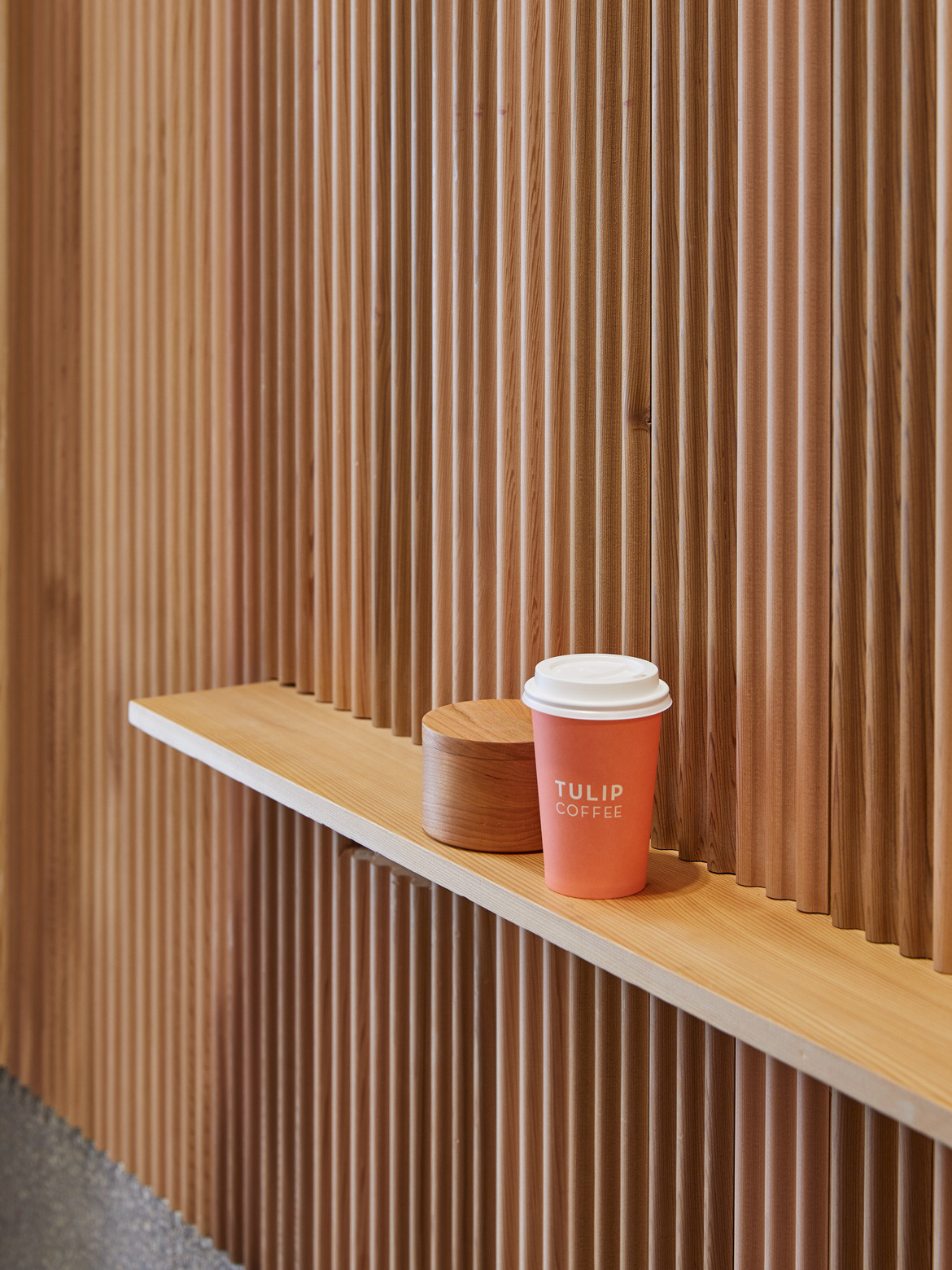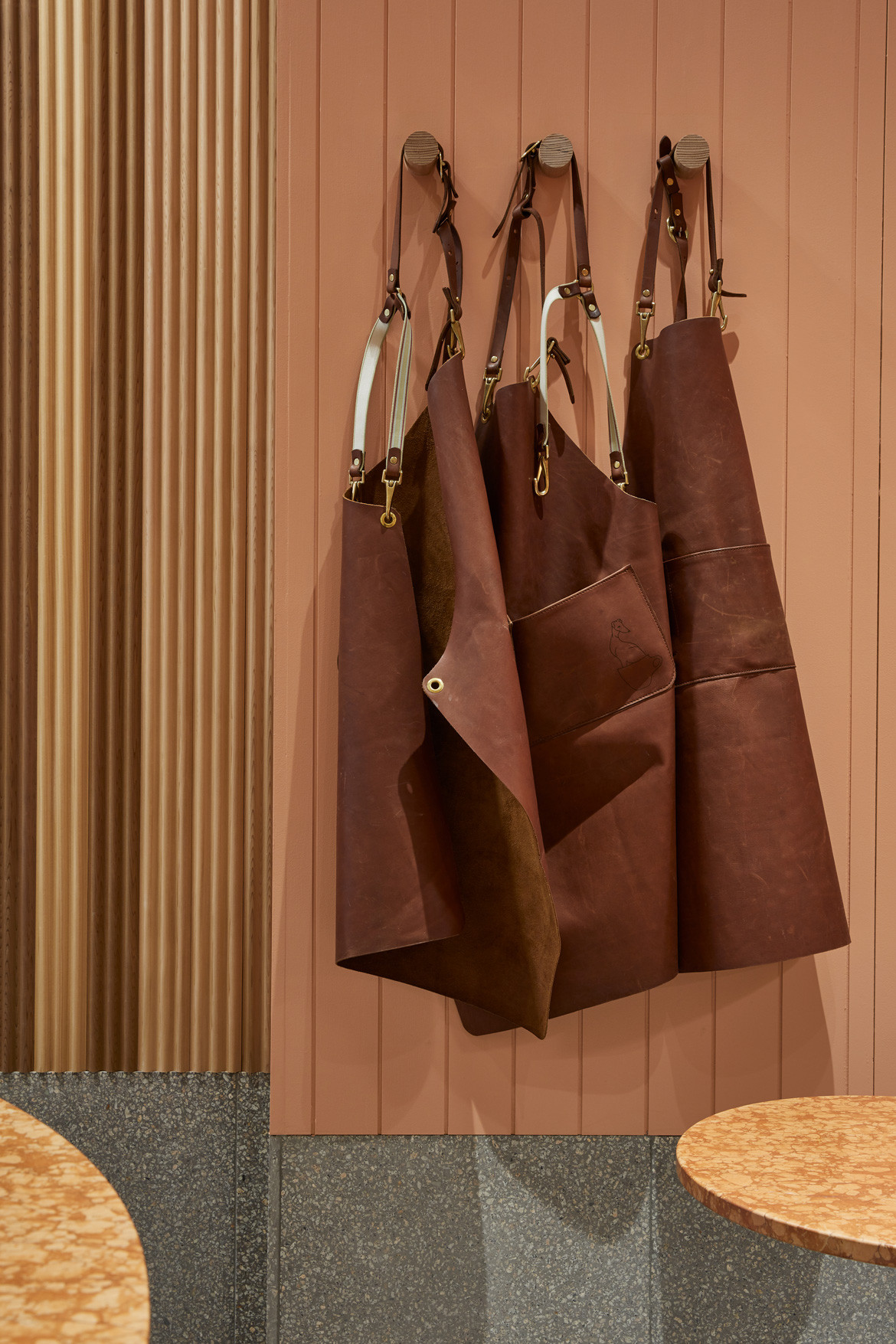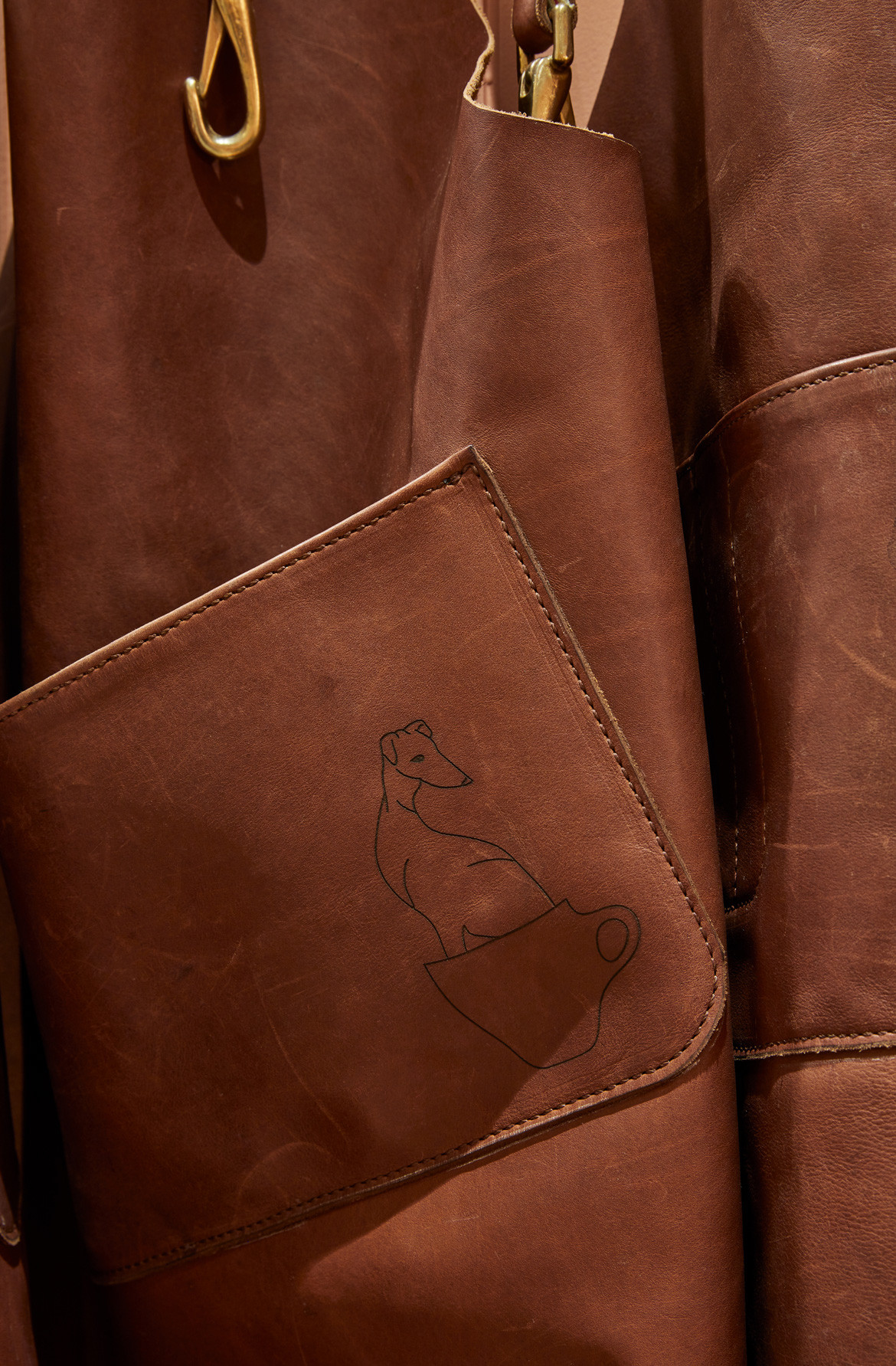 Tags: Artedomus, CoLAB Design Studio, Hannah Caldwell, Sandra Tan, Tulip Café
---