The clients envisioned each garden zone to vary in function and context whilst still complementing the distinct architectural structure of their home.
The front existing pool was to be relocated to the rear, with new entrances to the building from ground level and easier access around site.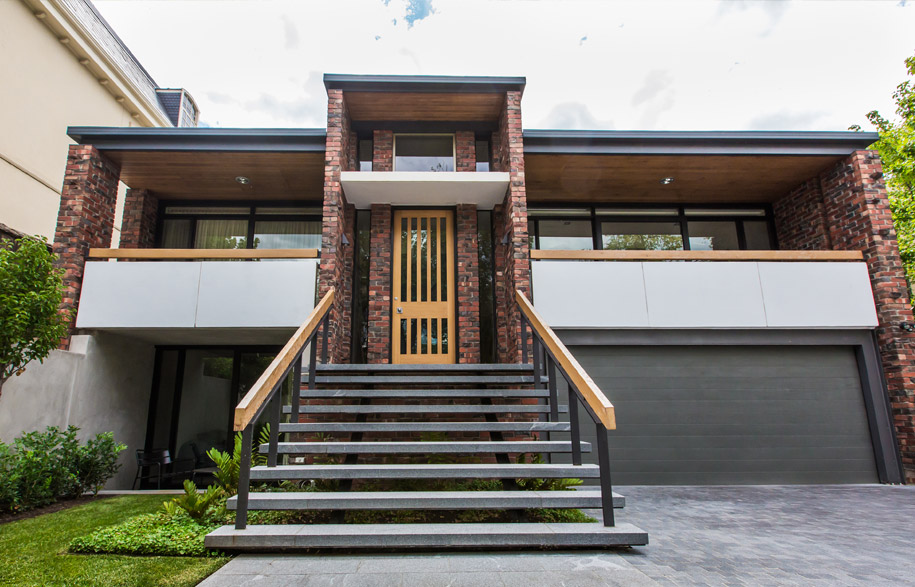 Through a collaborative approach led by Wax Design landscape architects, the internal and external spaces were integrated into one cohesive, award-winning* design.
Privacy from the street was achieved with a screen alcove and a semi permeable front fence and driveway gates.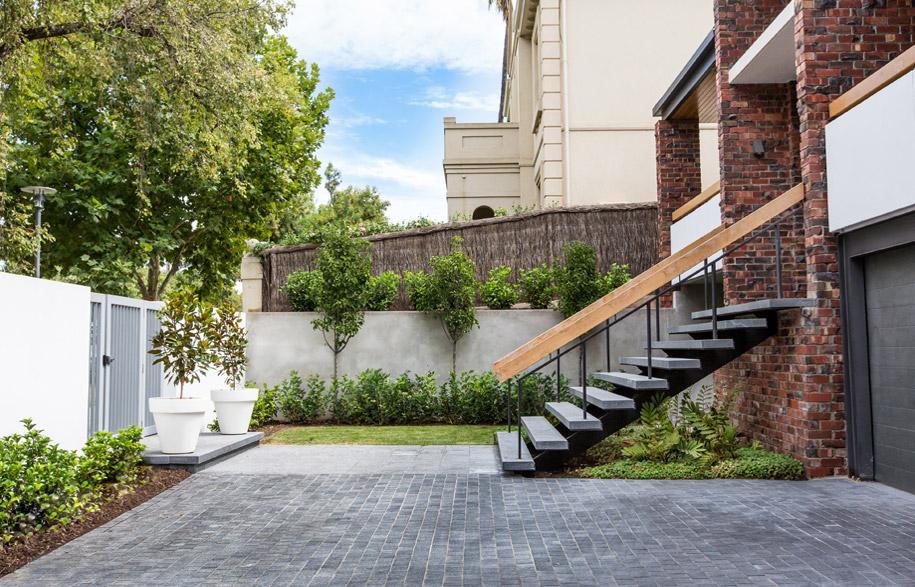 Strong minimalist lines of the building were transitioned into the outdoor landscape with a series of off-form concrete walls. These walls contrast with the feature sawn-cut granite, providing a backdrop to the pool and a concealed pump house.
The elevated pool adds an element of intrigue, with a blade wall negating the need for a pool fence. This creates a greater sense of connection to the central lawn area below.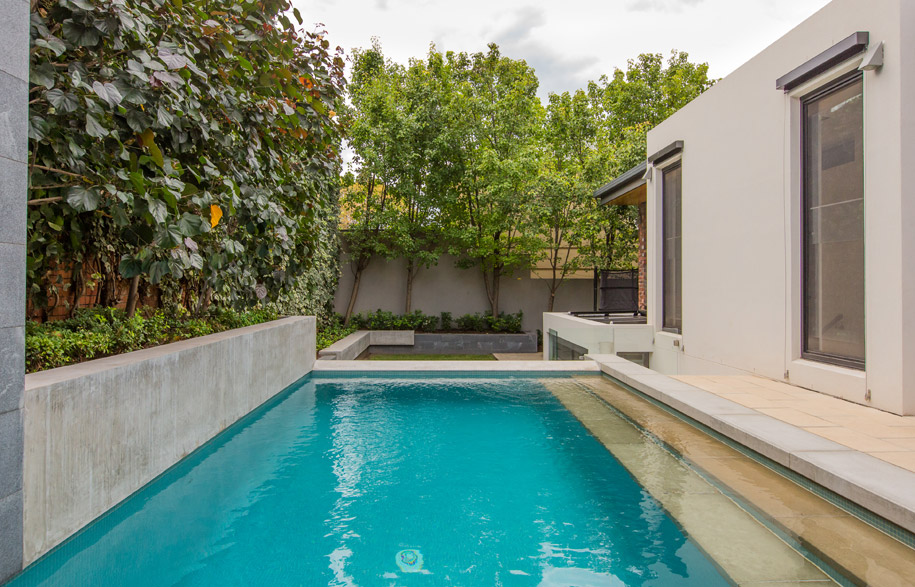 The existing ivy along the red brick façade was retained with a new granite-raised garden bed beneath.
Where finally, a concrete wrap to the granite edge creates a line of seating walls along the length of the lawn and connects the lower garden with the design intent of the pool.
* Winner of LASA Awards of Excellence Design of Residential Landscape 2013.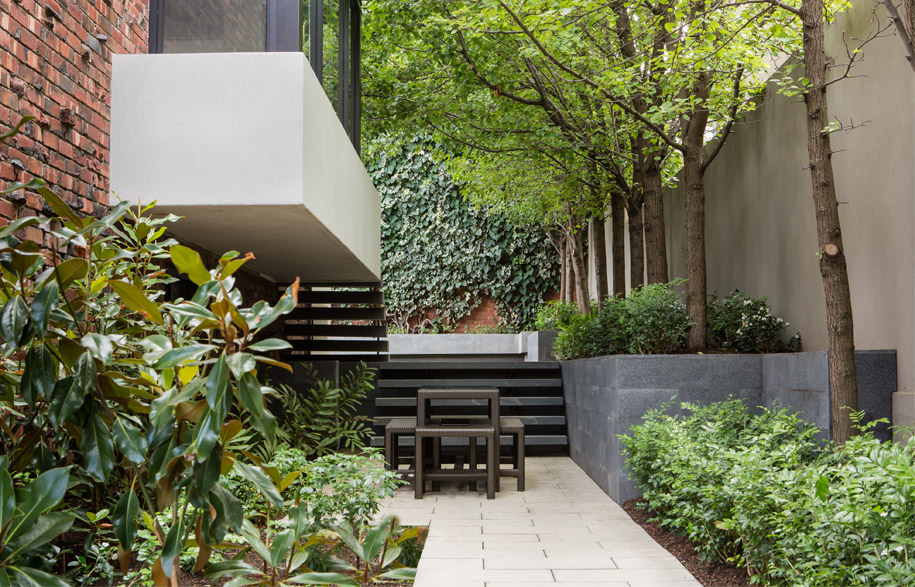 Wax Design
waxdesign.com.au
Tags: Home Architecture, House Architecture, Residential Architecture
---