Combining international vision and local excellence, the United Places Botanic Gardens hotel is right in the centre of South Yarra, opposite the lush parklands of Melbourne's Royal Botanic Gardens. Inspired by the idea of merging the travel luxury of a hotel with the comfort of home, the 12 suites offer spacious living space and opulent designer style, complete with premium amenities and superior service.
Like so much great design, United Places Botanic Gardens is the result of extended collaboration. A range of Australia's most esteemed creatives came together in order to fulfil the vision of a hotel as home. As architect and interior designer, Carr has imbued sophistication in a balanced cross between masculine and feminine, while Projects of Imagination finessed the hotel's holistic experience at every touch.
The name United Places captures the vision and ethos of the property. The vision speaks to likeminded people who gravitate towards an idea – a collective group seeking experience, artist collaborations, commissions and curation of space.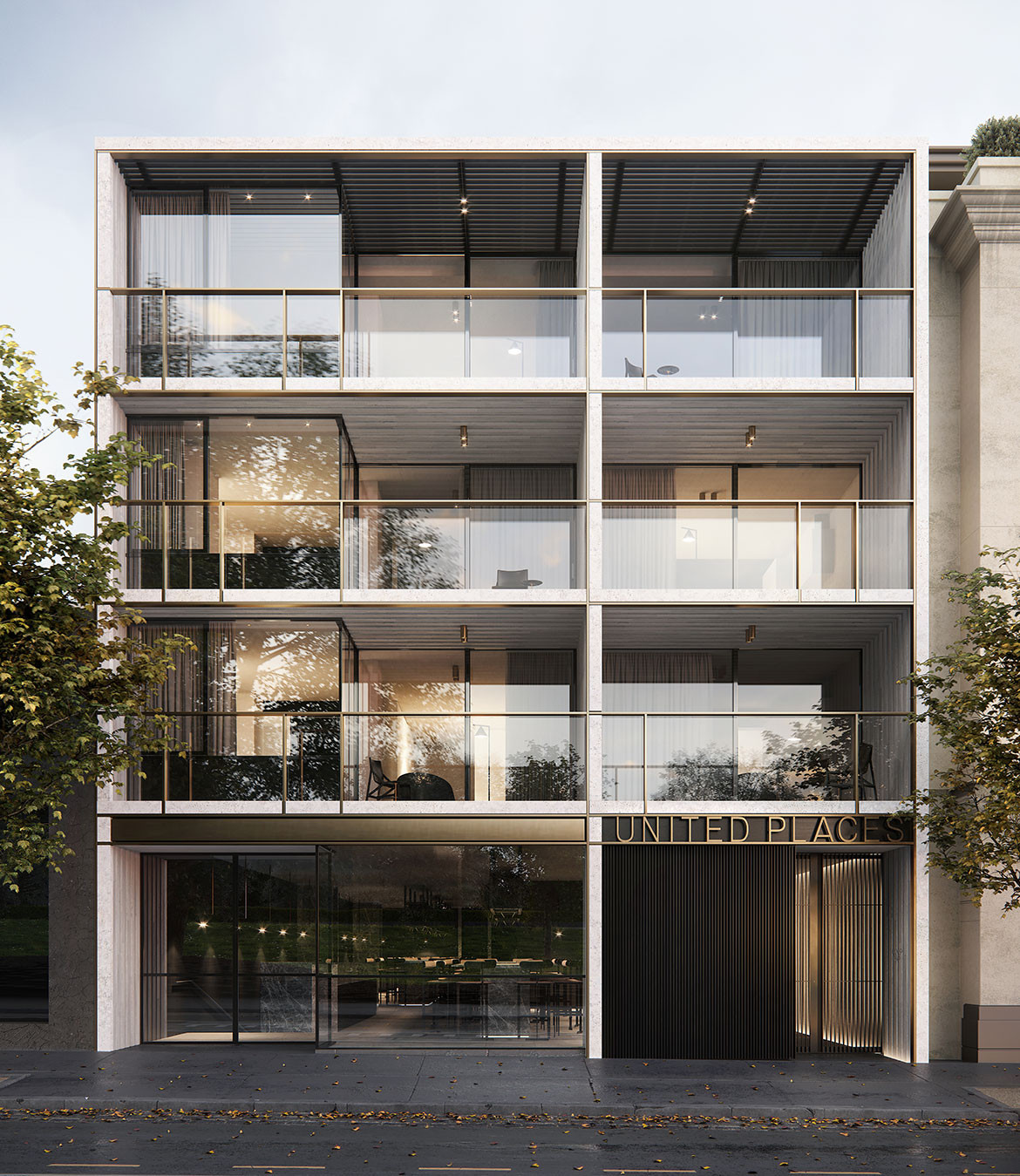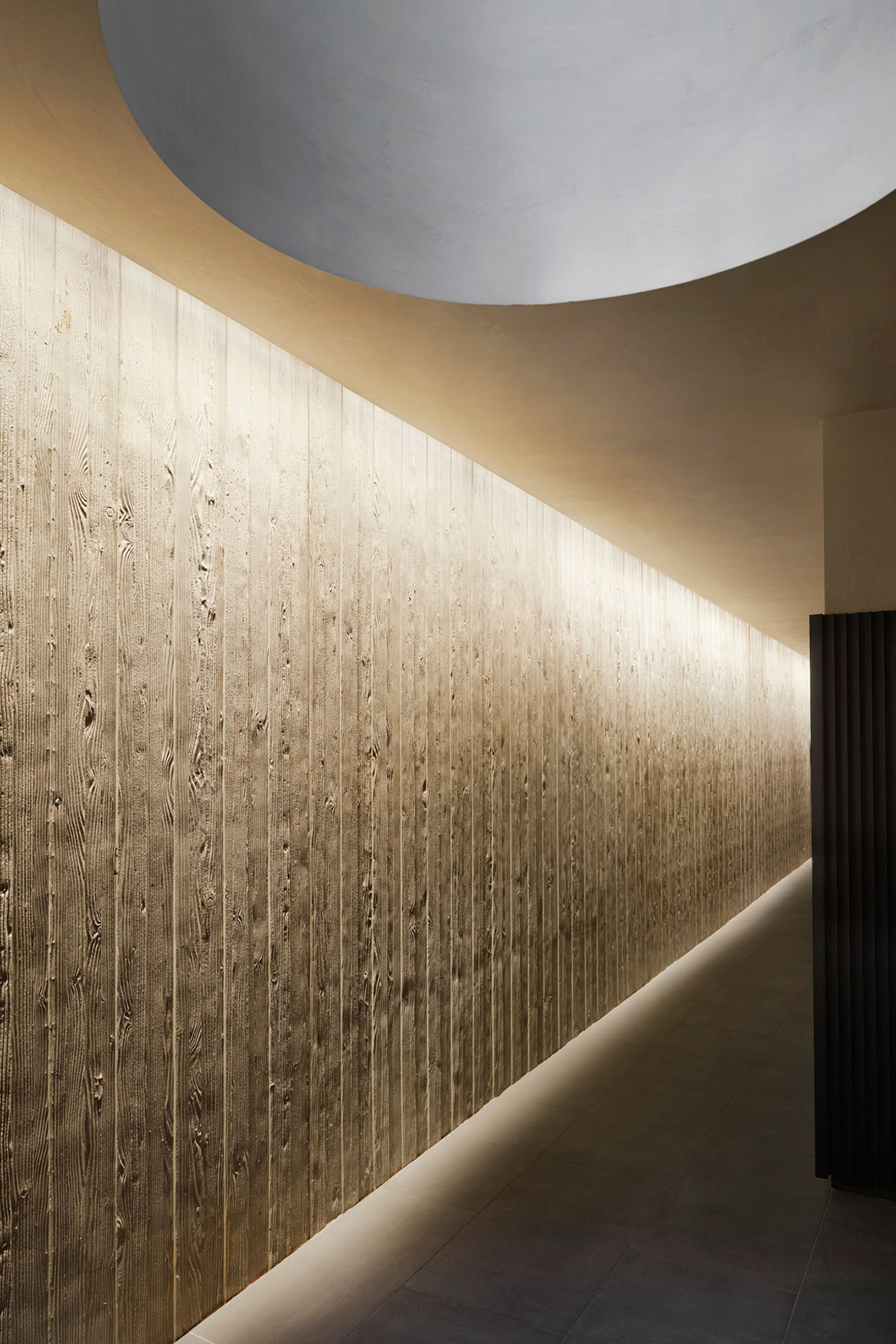 "The element that sets a great hotel apart from one that is 'just fine' is the level of guest care," says a member of the United Places team. "From the moment a United Places guest arrives, their every need is anticipated. Whether they require theatre tickets, a table at a special restaurant or certain provisions in their kitchen, our staff are on call to ensure it happens."
An elegant gate greets guests on arrival, signalling the opulent design throughout the hotel. An asymmetrical conical void over the foyer is home to a uniquely commissioned piece by artist Laura Woodward – this piece further emphasises the quality of care given to the design of the United Places Botanic Gardens throughout, plays on the elements of water, light and movement. Juxtaposed against the monochromatic surfaces of the hallways, this placement creates a compelling and curiosity piquing effect.
As guests make their way to one of nine one-bedroom or three two-bedroom suites, they're met with furnishings and artist commissions throughout the hotel. These soften the overall hotel's brutal form and minimal palette of grey and bronze. The effect is one of careful, yet playful, juxtapositions – exclusive yet inclusive; public yet private; dark yet light.
With suites resplendent with sunken bathtubs overlooking the city's skyline framed in velvet drapes, it would be tempting to spend any trip to the United Places simply indoors the entire time. Yet like all great hotels, the design simply facilitates the enjoyment of the beauty surrounding it.
Carr 
carr.net.au
United Places Botanic Gardens
unitedplaces.com.au
Photography by Sharyn Cairns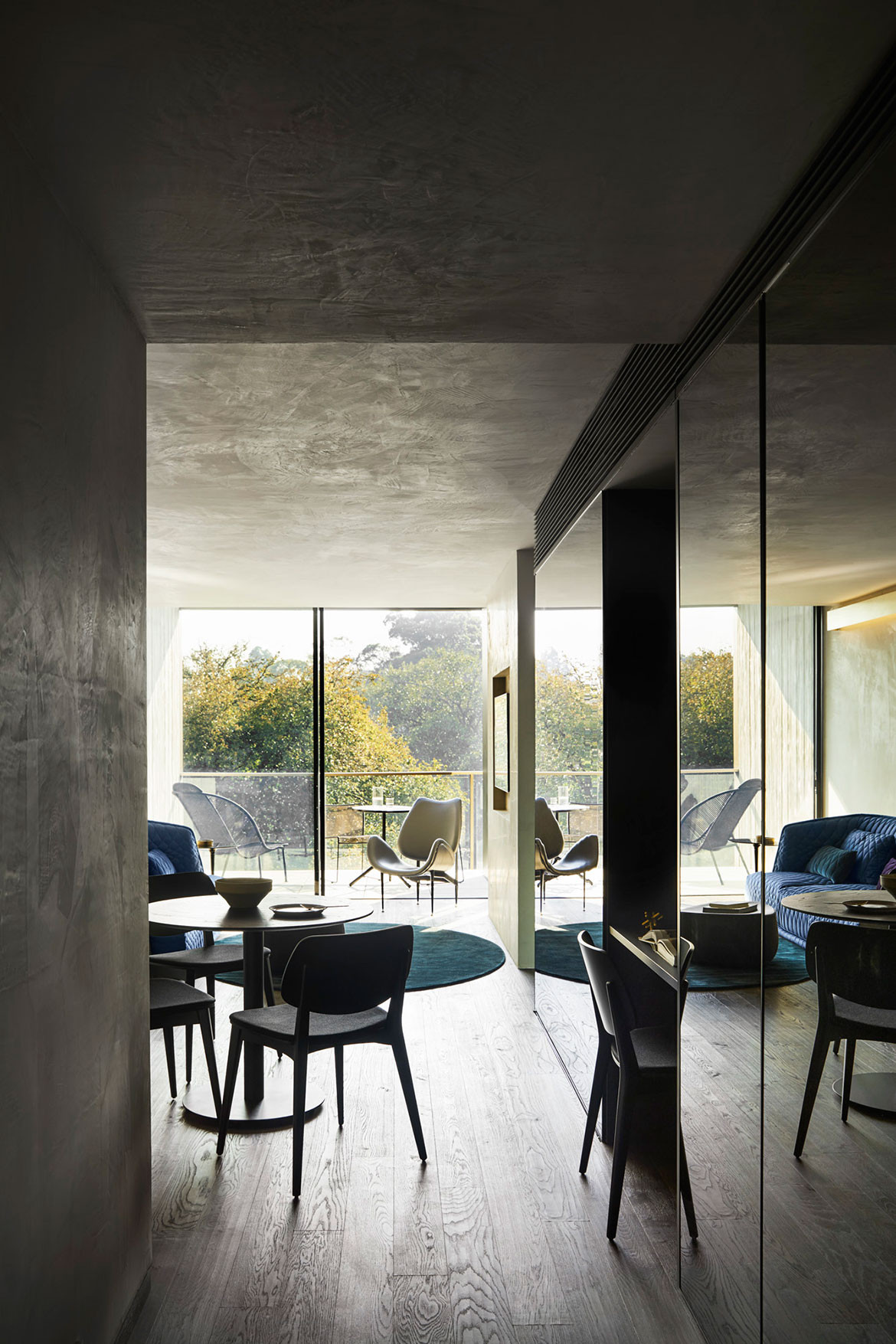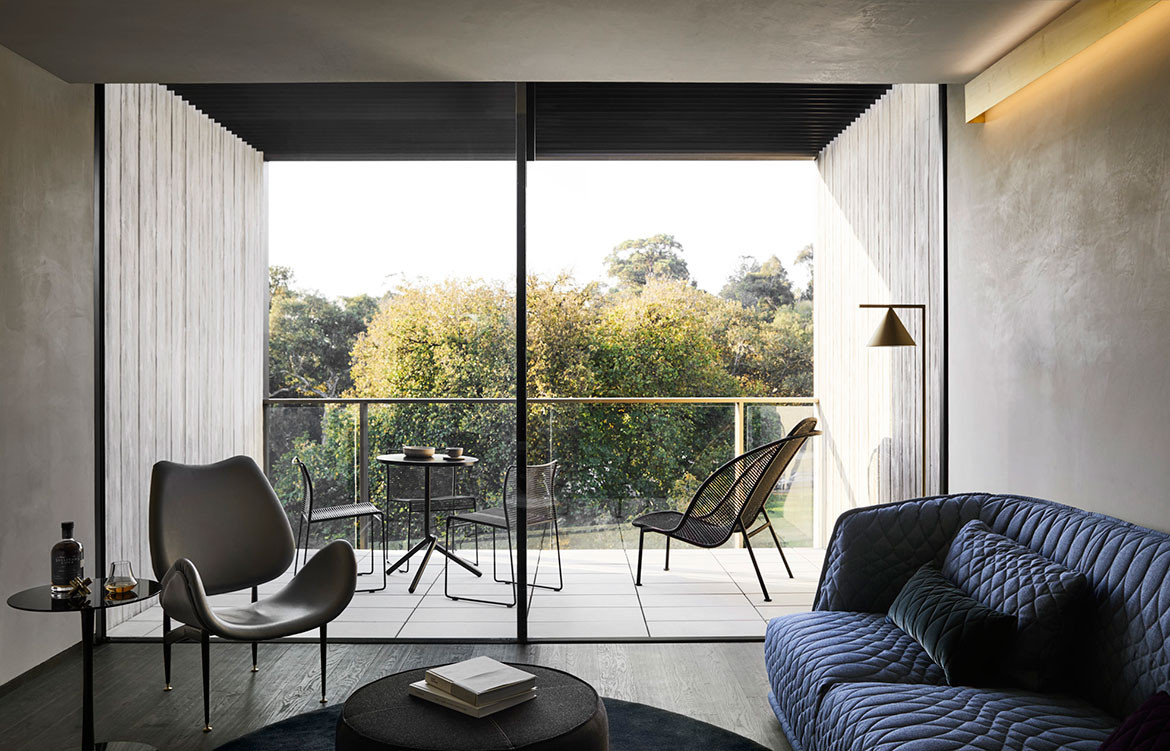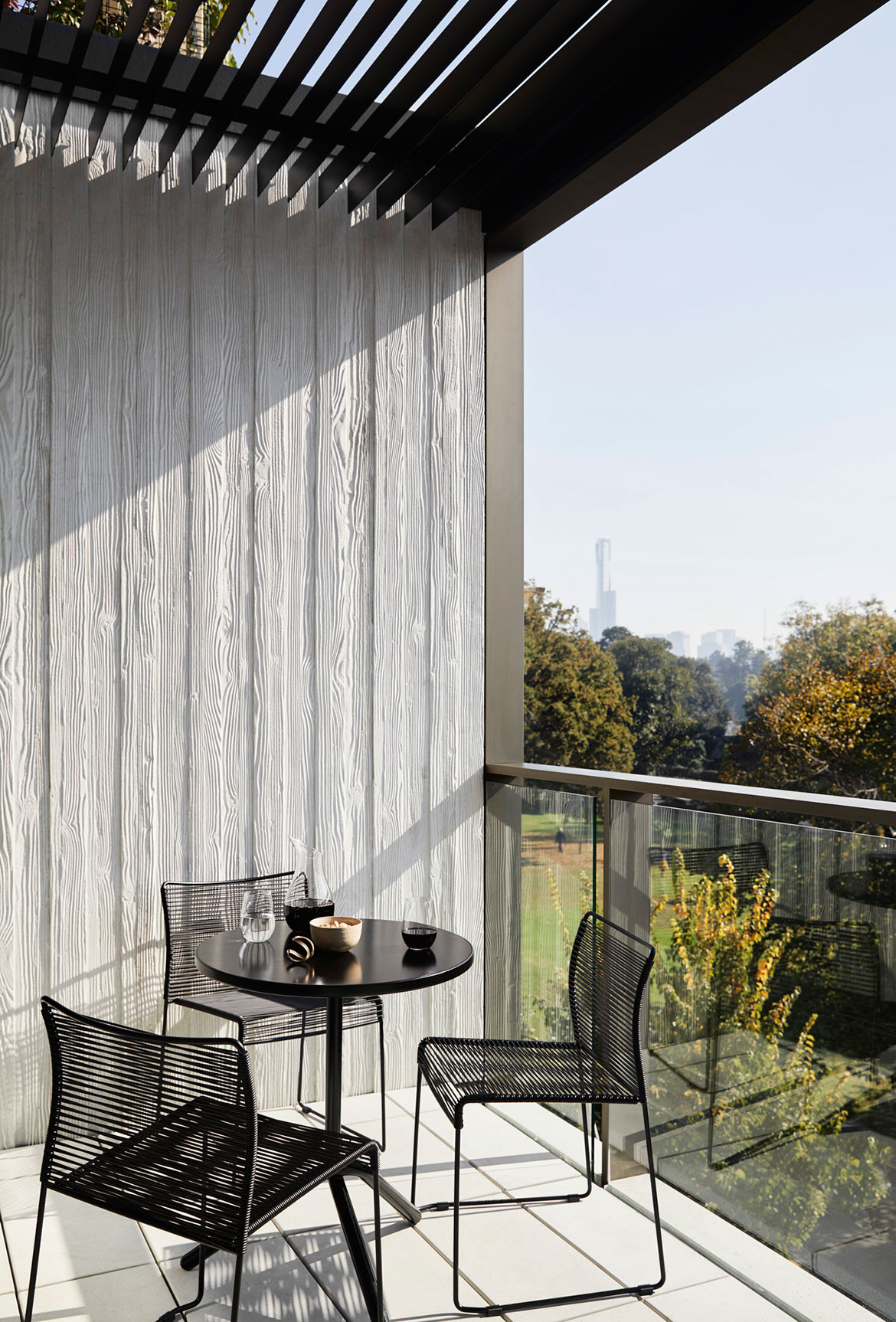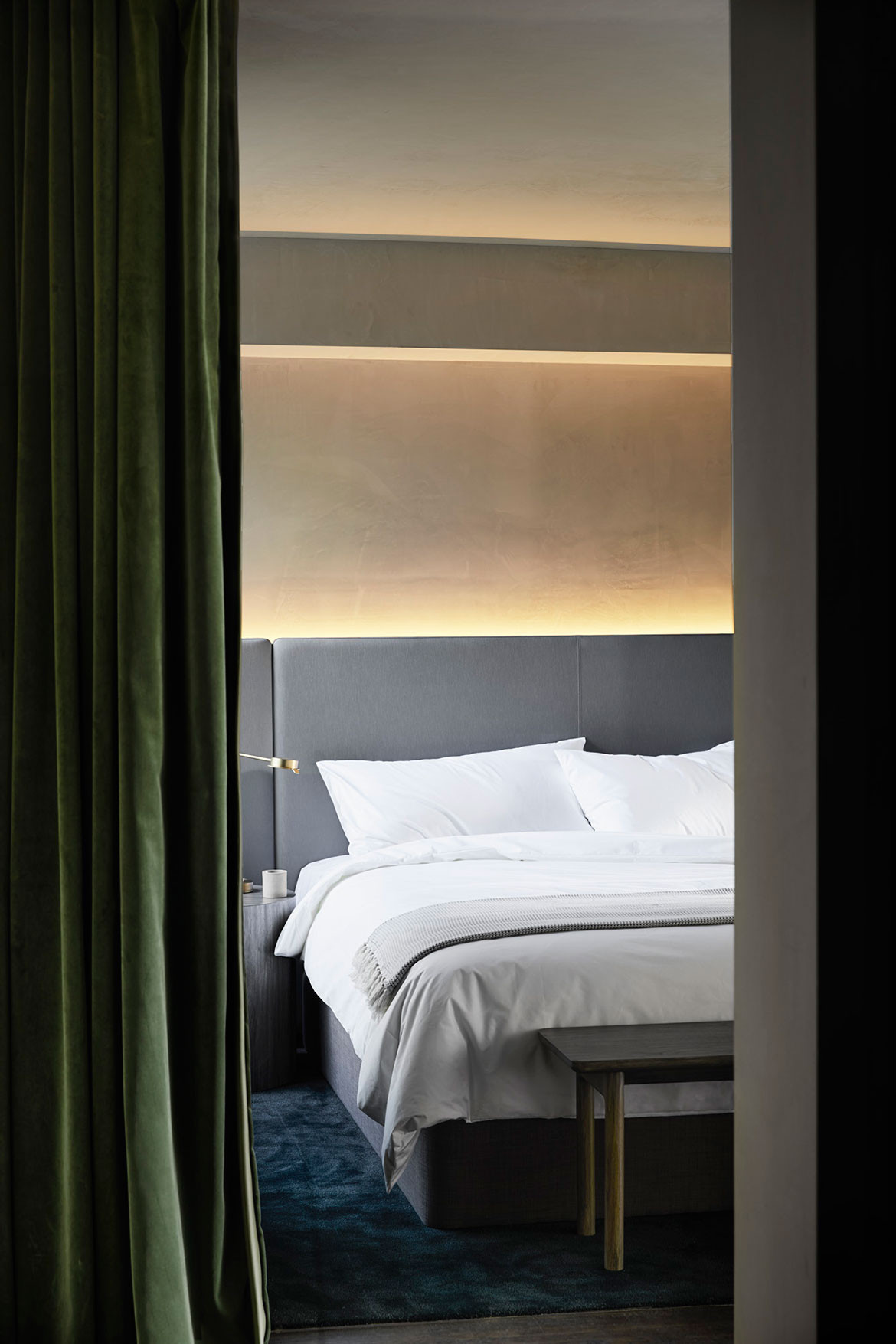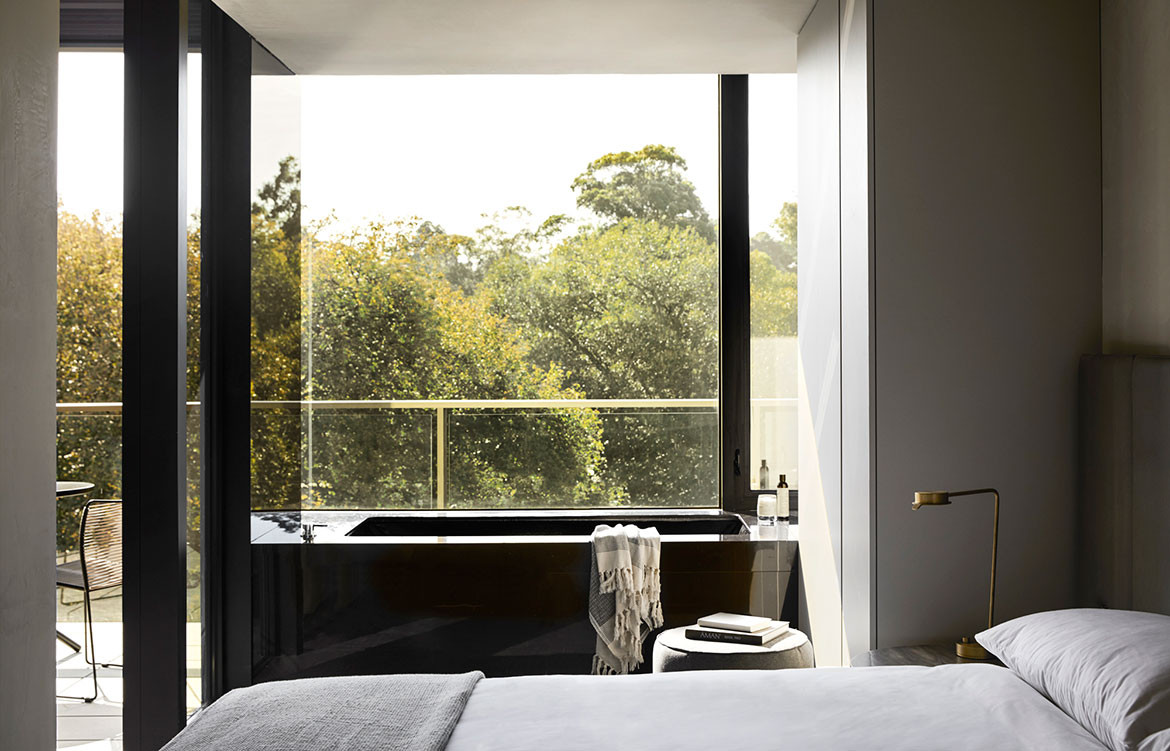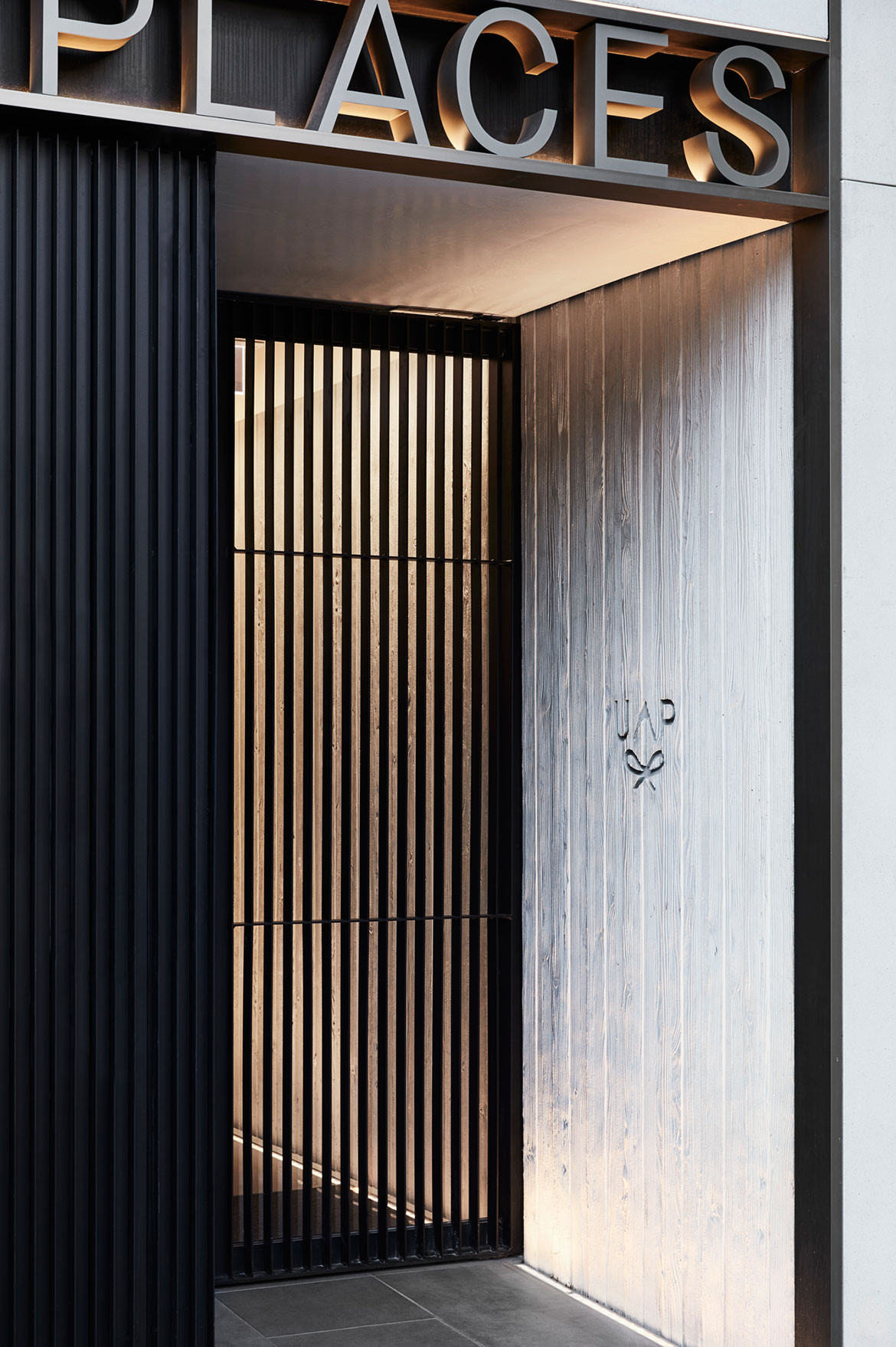 ---