Elaborated from a concept dreamt up by the team at MFWF, and more than double the size of last year's Festival hub, The Immersery: Festival Kitchen, Bar and Raingarden is one of the most ambitious temporary spaces Melbourne has ever seen.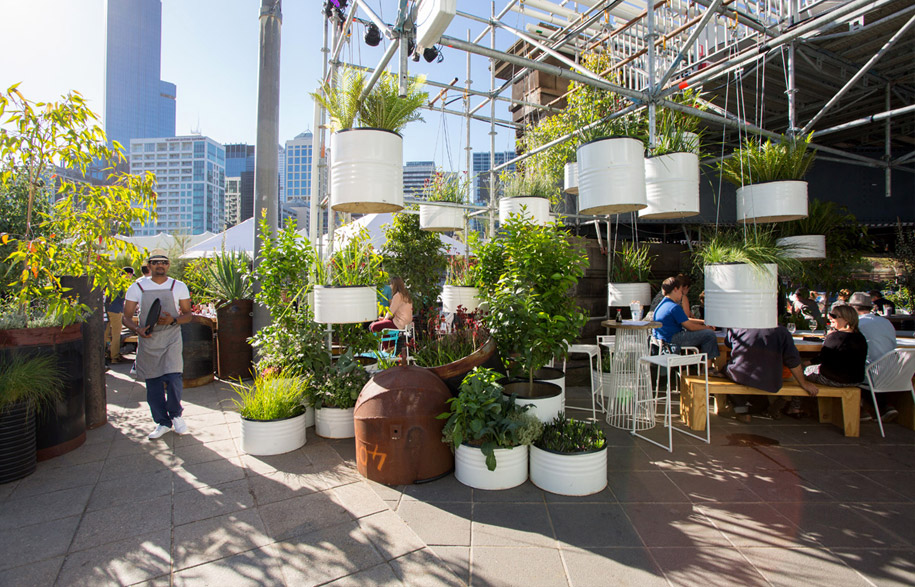 HASSELL designer Brenton Beggs said The Immersery brings the Festival's water theme alive and offers a glimpse of the long term potential of the Southbank site.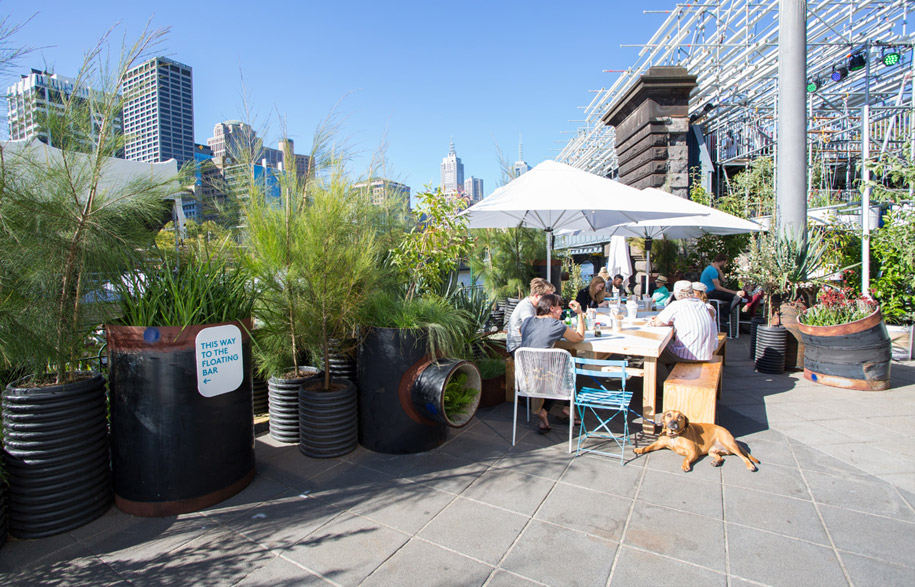 "We thought about how to interpret the theme of water and connect it to the Melbourne Food and Wine Festival brand, which is one of the most prestigious festivals of its kind in the world," said Brenton. "We wanted to design a space that would draw people in and create a sense of excitement and an element of surprise.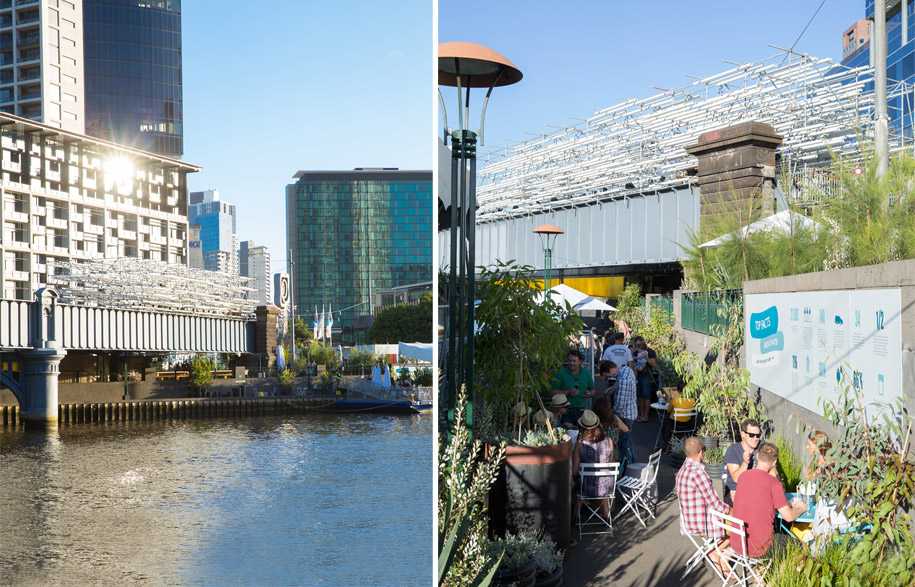 "The design represents the three states of water as well as the water cycle, encouraging visitors to consider how we use one of Earth's most precious resources, at the same time as enjoying the vibrant and lively atmosphere of the festival."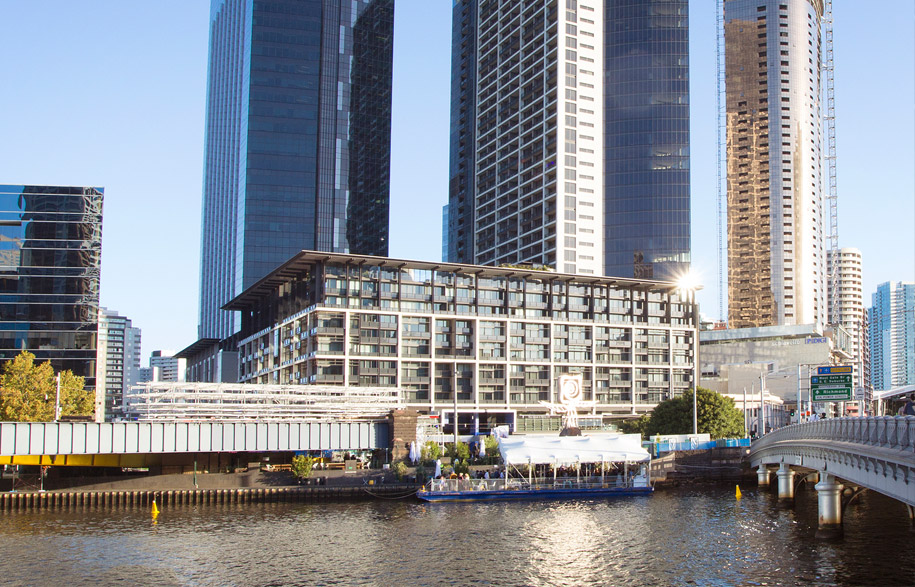 The cloud-like canopy sitting above the disused Sandridge Rail Bridge will create a skyline community space and offer a new city vantage point.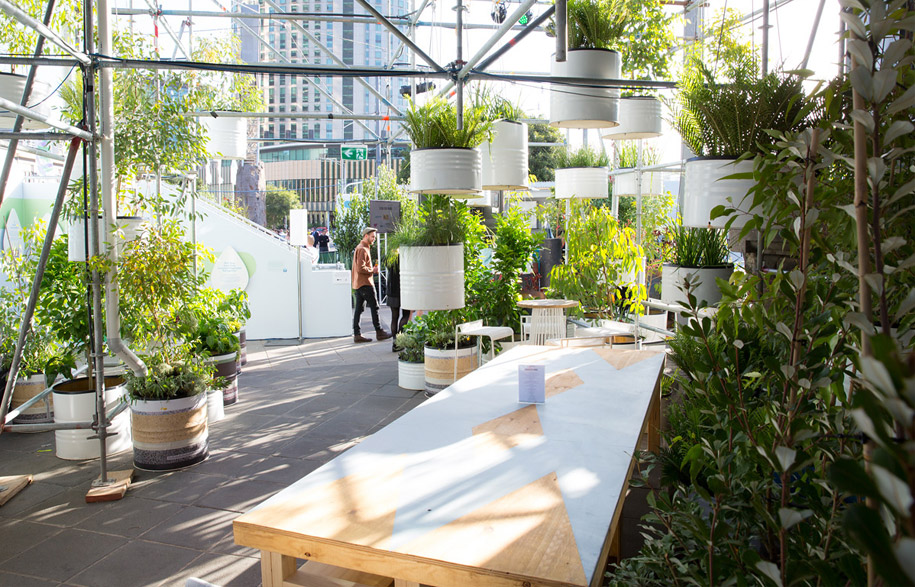 "Water misters, multi-level planting and a water-inspired soundscape all contribute to the sense of an urban retreat, where visitors can relax, and become truly immersed in the landscape," said Brenton.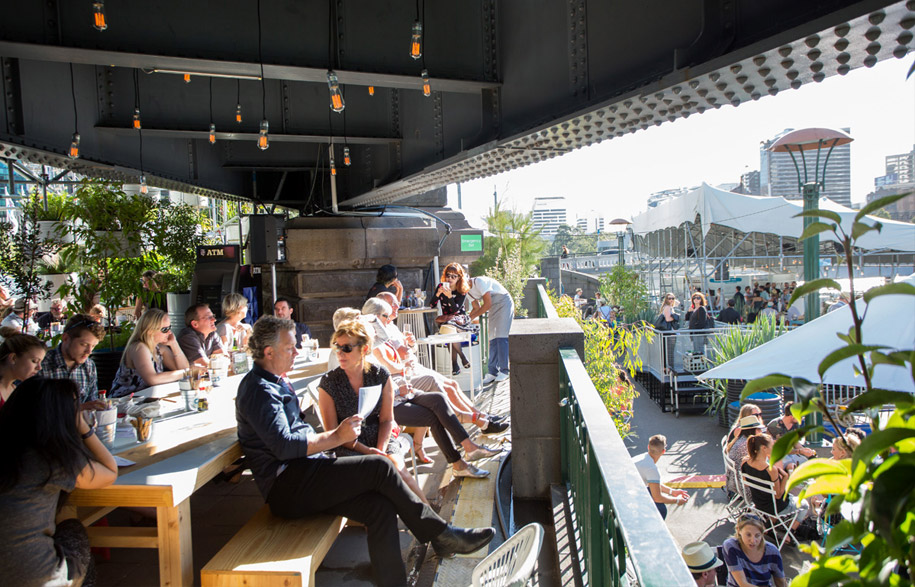 "We worked closely with Melbourne Water to create ground-level raingardens that are located around the site. They feature drought-tolerant plants and demonstration vegetable patches in reclaimed 40-gallon drums.
"They show how people can harness Mother Nature's most precious resource and capture, filter and reuse water before it re-enters the water cycle."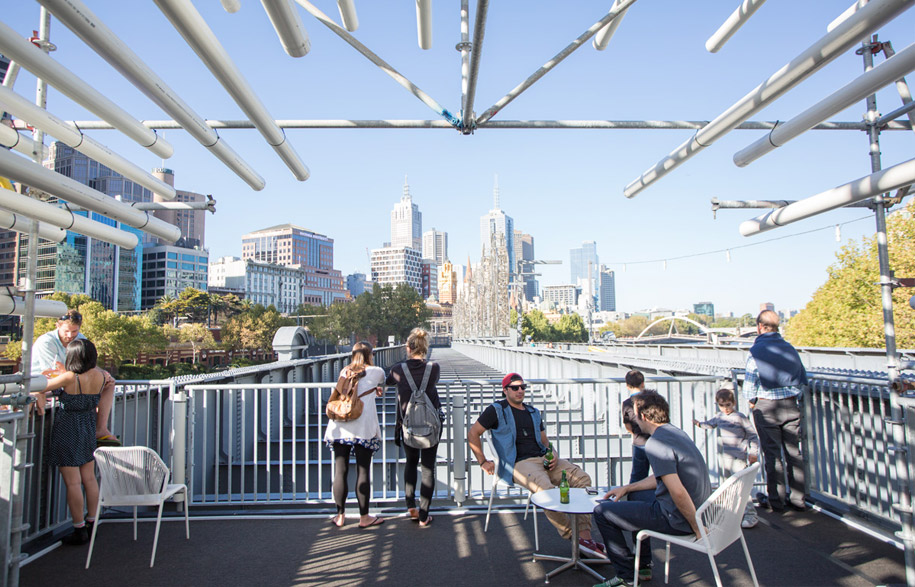 The barge on the Yarra River will be moored to the wharf beneath the cloud and be home to a floating bar hosting some of the country's best wine, cocktails and drinks. The open-kitchen eatery on the concourse level immediately adjacent will feature a lunch and dinner menu designed by a star-studded collective of local chefs.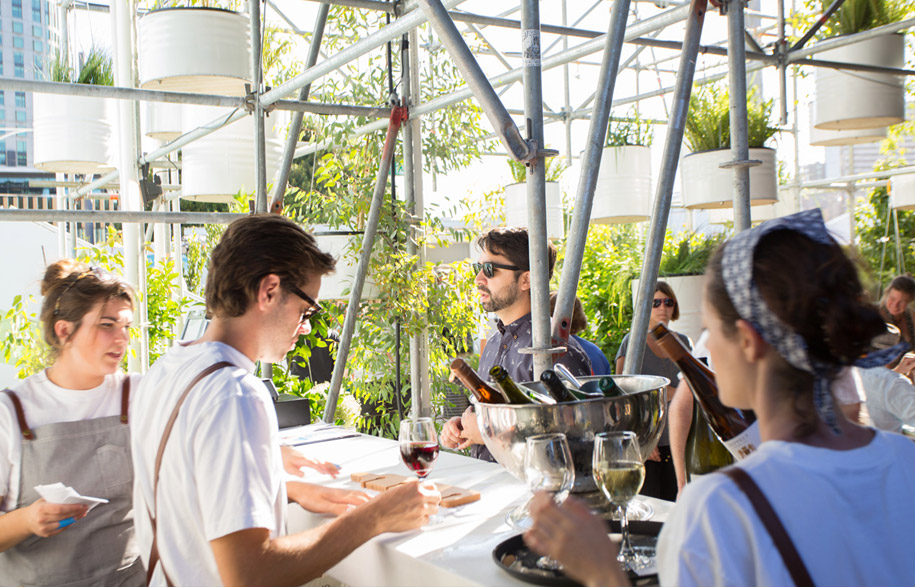 Many of the materials used throughout The Immersery are connected to water infrastructure, such as plumbing pipes, and have either been reclaimed, recycled or will be returned into circulation following the Festival, ensuring material waste is kept to a minimum.
HASSELL Principal Mary Papaioannou said temporary projects such as The Immersery provided the opportunity for experimentation through intervention in the public realm.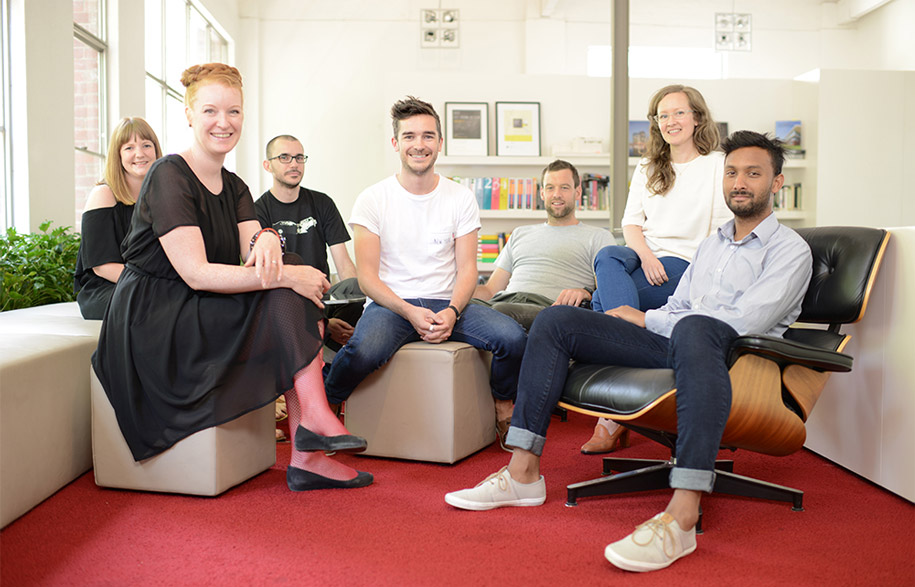 "Temporary or 'pop-up' events are great vehicles for testing ideas. They offer a chance to directly challenge established modes of public occupation and behaviour and offer the public a new perspective on a space they may already be extremely familiar with," said Mary.
HASSELL
hassellstudio.com
---