It is easy to sustain a lucid image of the Anil Kush House as the ideal out-of-town respite. Sited in an existing eucalyptus plantation and strewn with verdant expanses of green and silver oaks, the private Bangalore residence is seemingly far removed from the turbulence of daily urban life, making its actual location somehow unthinkable – the house is a mere stone's throw away from a less than picturesque industrial and technology hub perched on the fringes of the bustling Indian city.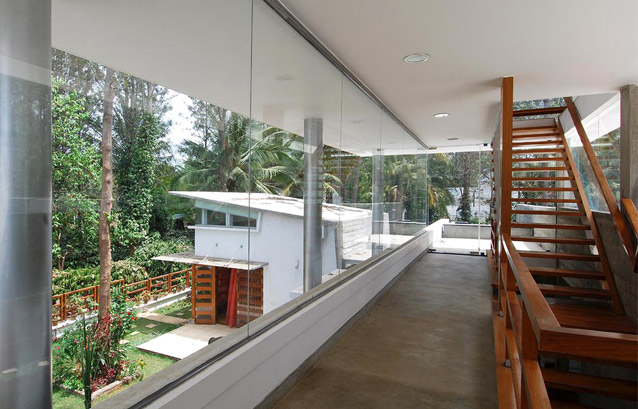 Though neatly cordoned off within the idyllic safehold of a gated community, it is strange to imagine this gem of a suburban dwelling playing cordial neighbour to a place so devoid of character as to be known as 'Electronic City'. Nevertheless, the siting of this unexpected leafy retreat gives it a certain cachet, not unlike that of a diamond in the rough.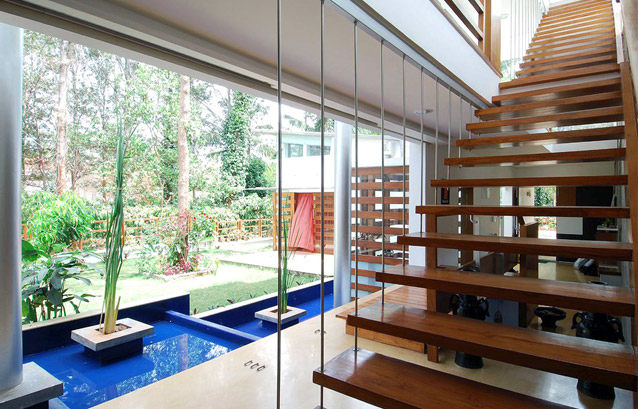 Designed by local practice Architecture Paradigm for a scientist and his family, the house centres on the relationship between several disparate structures or pavilions; strategically distributed over an expansive parcel of land spanning 10,000 square feet, they operate independently but come together as a harmonious whole by way of their lush surroundings – part of the architects' bid to bring the inhabitants closer to the splendour of the great outdoors.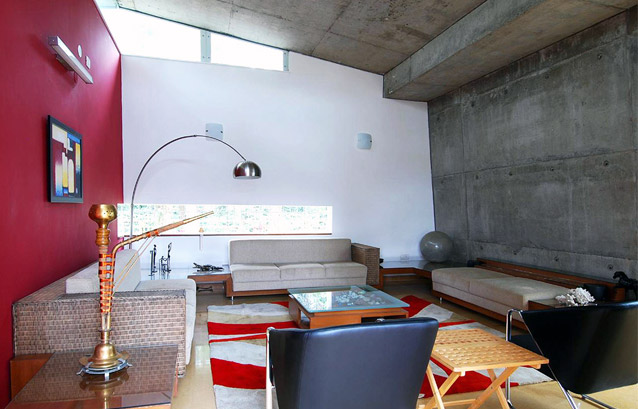 "The client could relate to our approach of working with the context in bringing about a sense of newness, and also our interest in creating spaces that enable light, water, wind and the greenery to become an integral part of [the house]," says Regan Basco, a representative from the firm.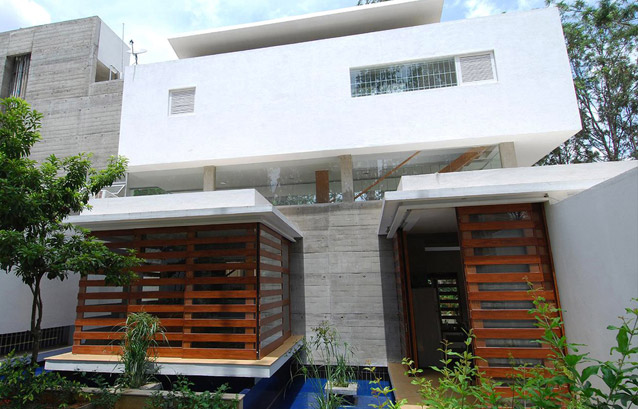 Demarcated into two main zones that respectively house public and private areas, the layout is thoughtfully wound around existing trees, essentially conceived as two horizontal bars bordered by an open, communal area. The bedrooms are situated in the back for ample privacy, with the exception of the son's personal space which hovers conspicuously over the first floor.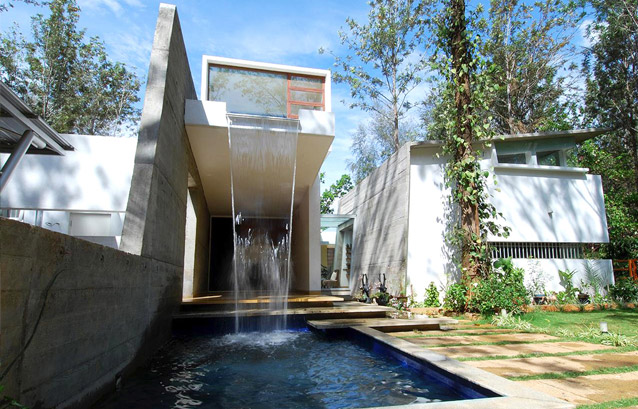 Adjoining that space, an extension of the family area-cum-terrace offers up prime views of the towering trees, framed by a large picture window. Modestly rendered in natural stone concrete and lined with wood accents, the fairly considered structure of the house is offset by the invigorating presence of water which first expresses itself at the entranceway in the form of a dramatic waterfall and proceeds to weave its way past the pavilions like a resilient spine, trailing a cooling narrative of water features in its wake.
Architecture Paradigm
architectureparadigm.com
---