Turning a chicory kiln (used for drying chicory dock – a parsnip-like root plant) into a home has its challenges, as the architects found out. The existing condition, as the many on Philip Island are, was poor, causing various structural issues. But the somewhat tricky conversion offers charm.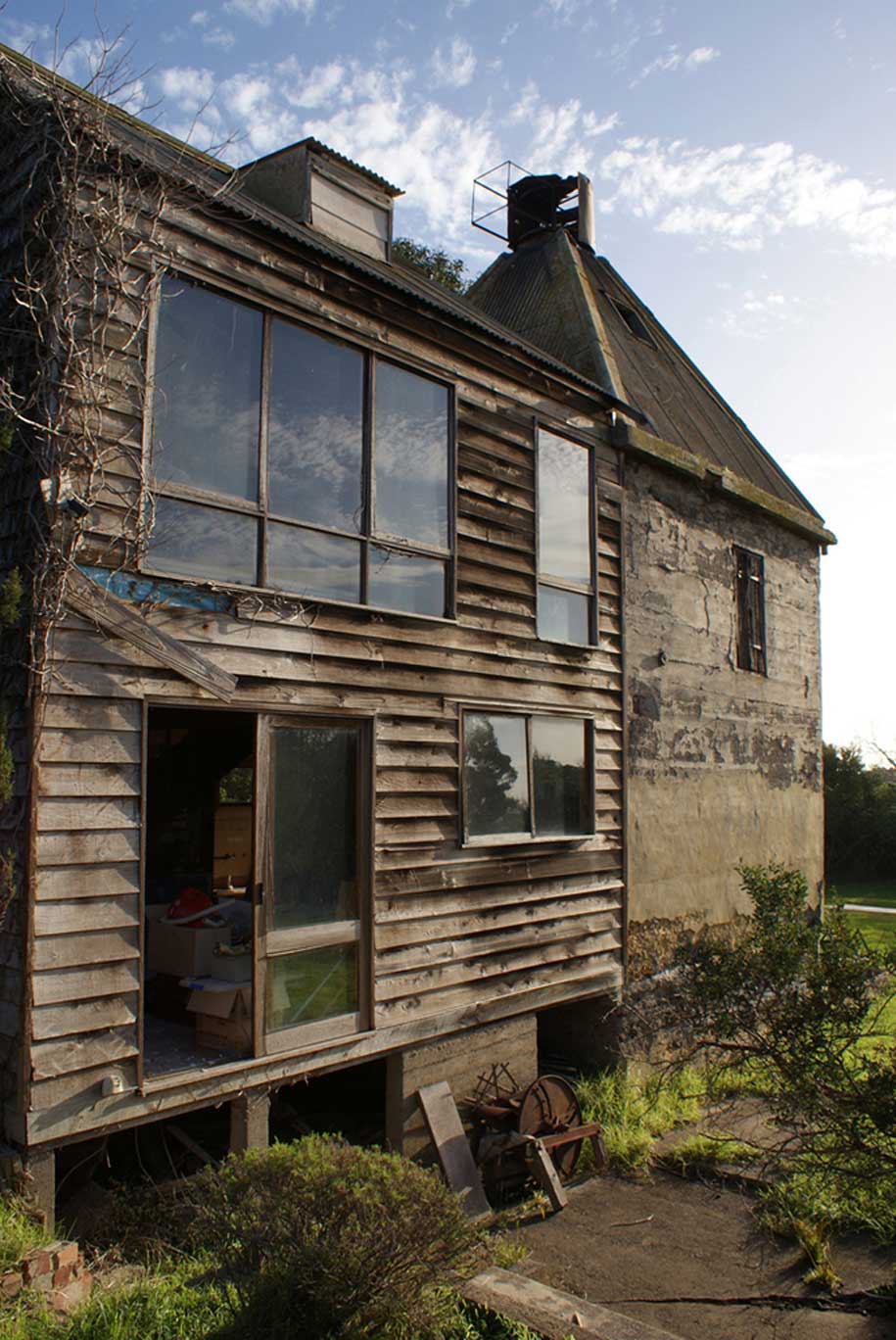 The vertical spaces might have been difficult to reconceive as "useable rooms", but they also "led to a focus on the vertical transition and movement through the building". The tall space is not only is attractive from the exterior, but it creates a spacious feel within.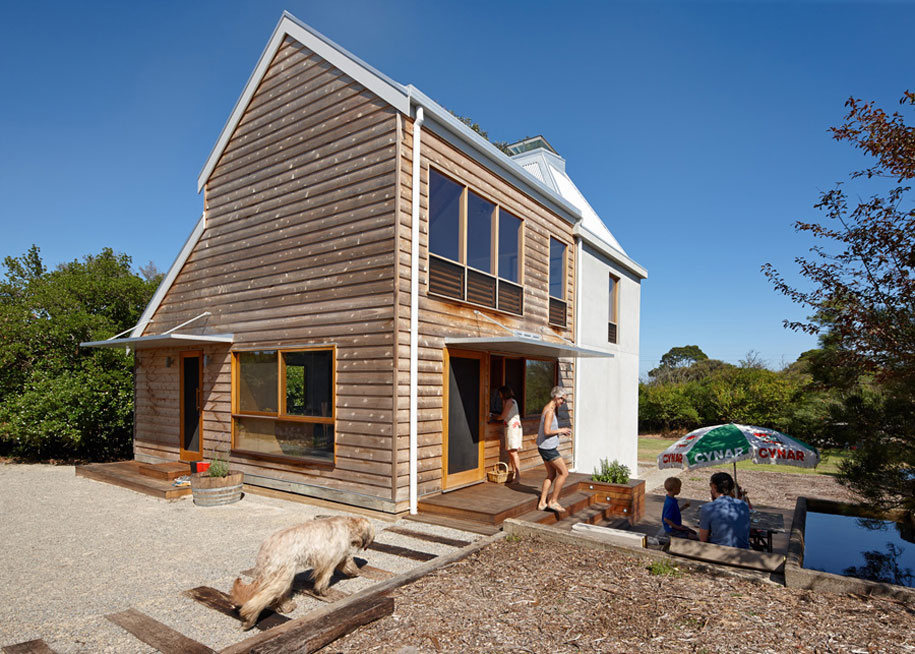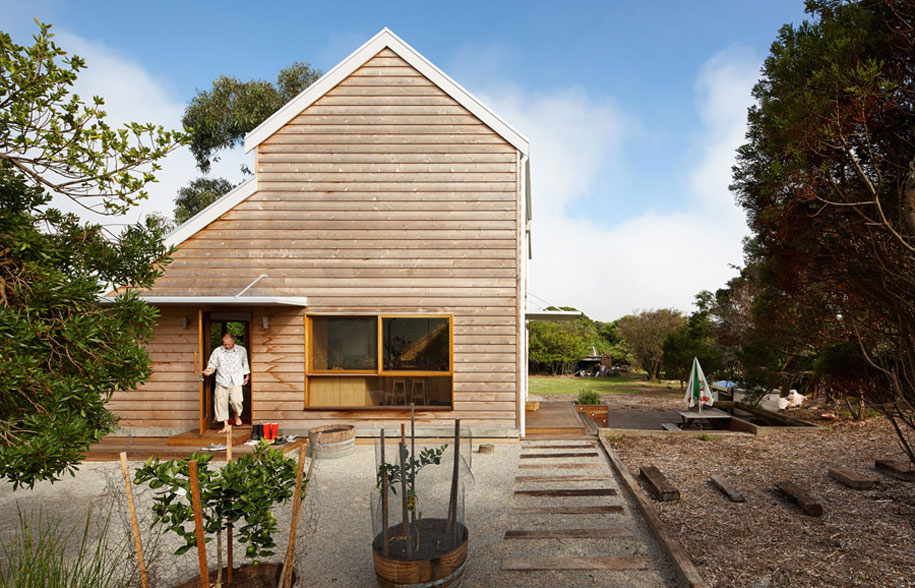 What was the kiln is now an operable skylight or "thermal chimney" in the master bedroom, serving to create natural ventilation. Other passive design strategy adds to the sustainability of the house too; "cross-ventilation is achieved through the addition of operable timber louvers on the first floor of the building" and passive evaporative cooling is "harnessed through the use of old concrete water troughs (originally part of the chicory processing equipment) adjacent to the house which are now full of water."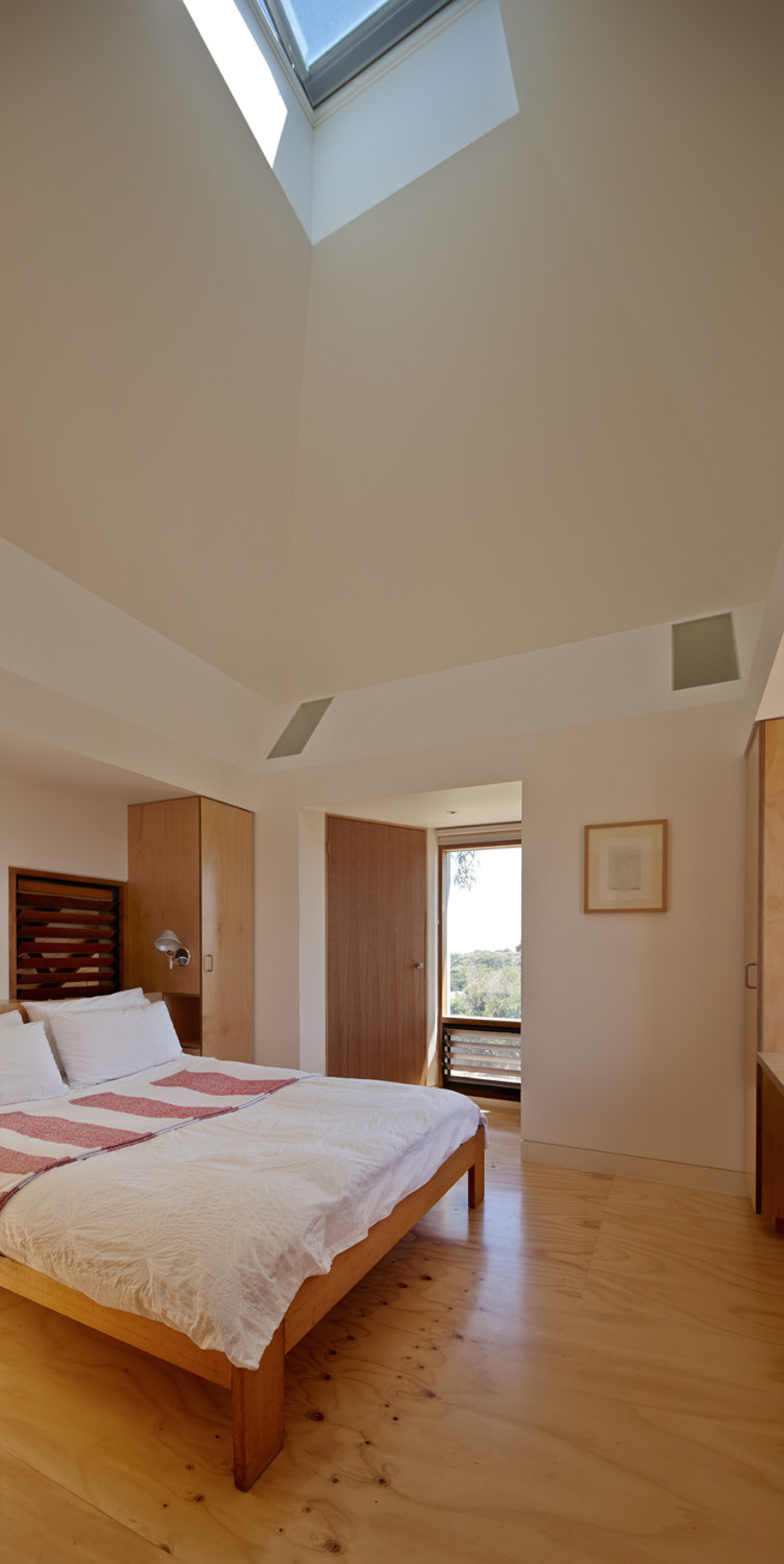 The old kiln also prompted the architects to pay close attention to the location and its history. As Andrew Simpson says, "Chicory kilns are dotted throughout Phillip Island and play an important part in its heritage. The architectural response to this history is evident through the use of raw materials such as recycled timber, shotcrete, stainless steel bench tops, galvanized steel sheet canopies and steel and stainless steel stair balustrades – all used to celebrate this local industrial and rural history." Looking closely, the worn timber is visible, creating texture and a sense of depth.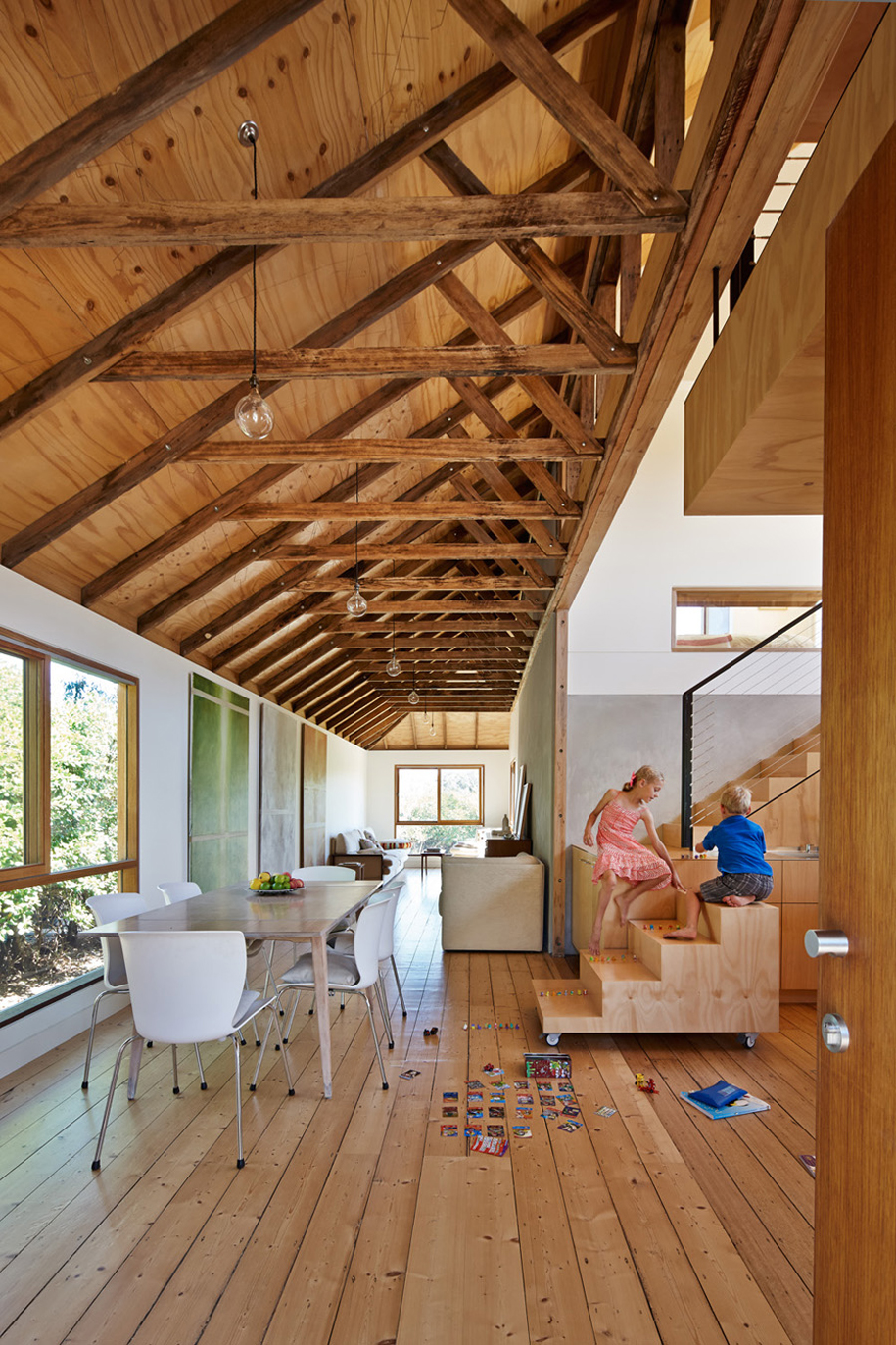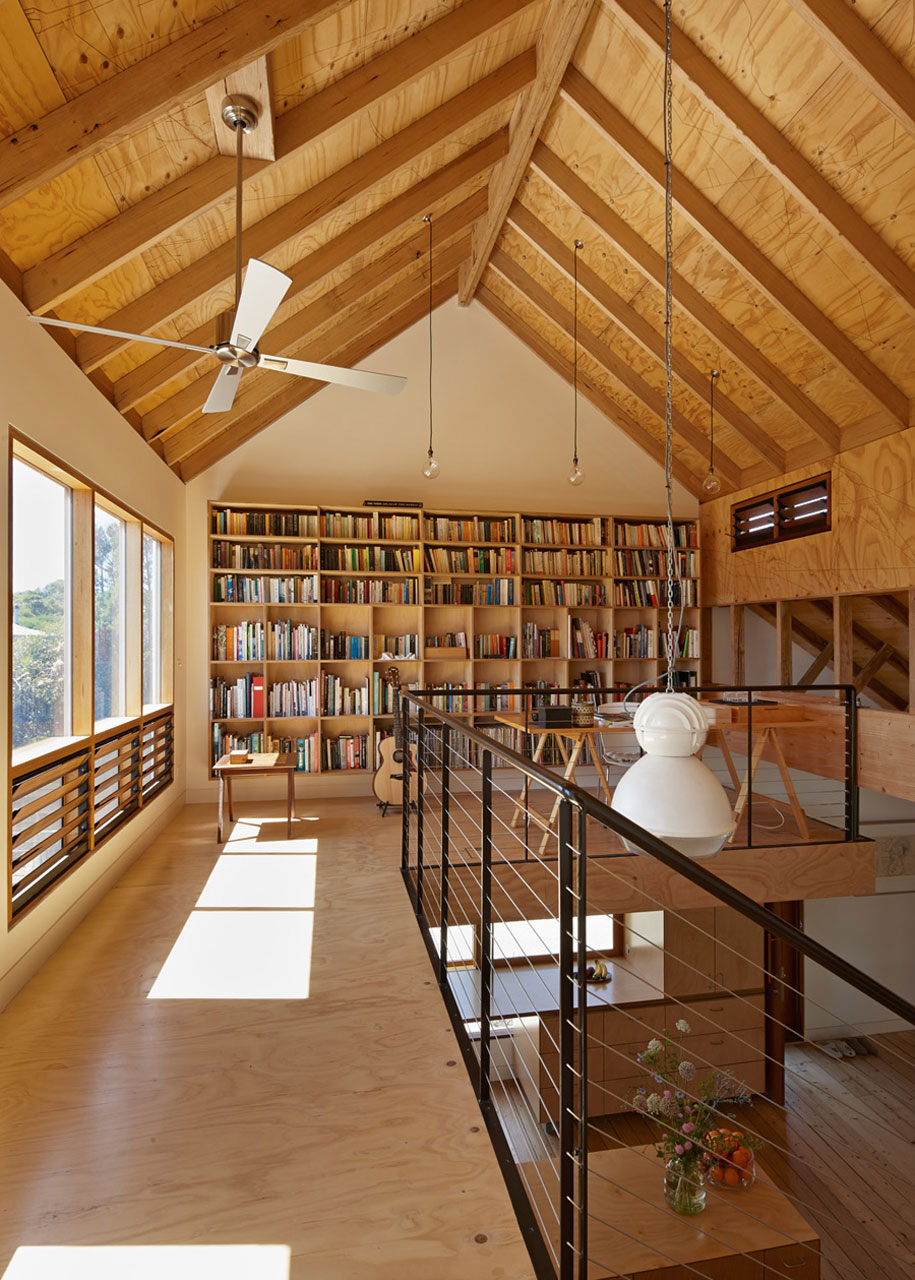 There is a more personal story within the house too. The ceiling panels are a re-appropriated artwork. "Six years ago, the client (and collaborative designer) produced a 100m² art installation made of etched plywood panels. It was exhibited at Tarrawarra Museum in 2007 and named A House for Hermes #1: The House of My Father."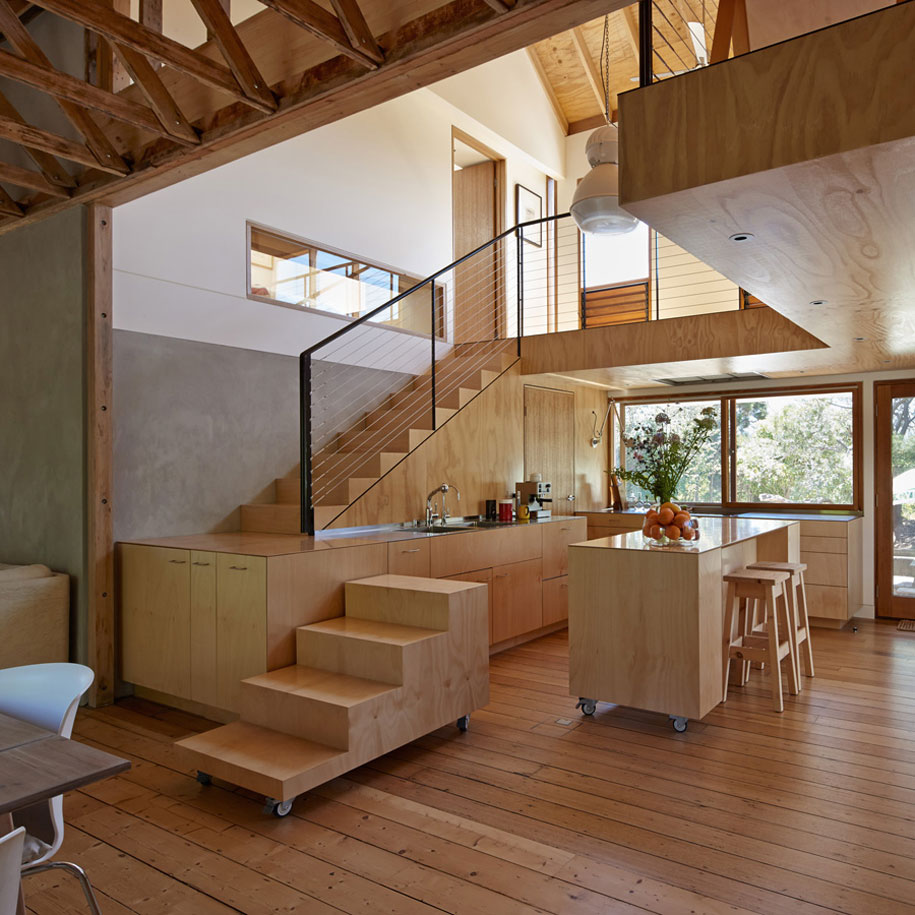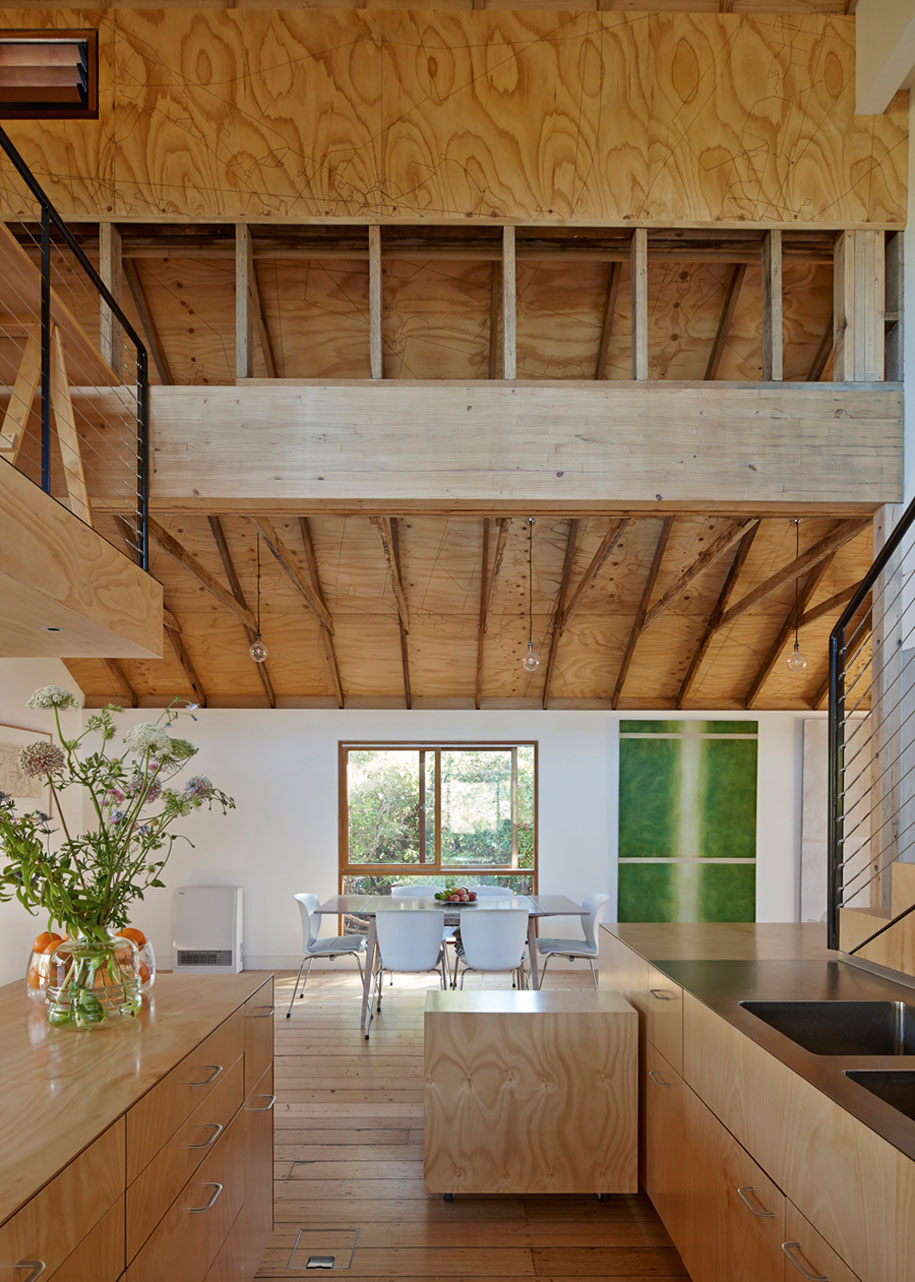 As a place to live, House for Hermes lends itself well to a family eager to appreciate the surrounding location and enjoy the space as a retreat. "The clients often talk about appreciating the quality of light and sense of spaciousness, even in a relatively small footprint," says Simpson. "They enjoy seeing children use the space as the character of the house invites the use of an inhabitant's imagination. There are several nooks and spaces which allow for a whole range of uses without being prescriptive."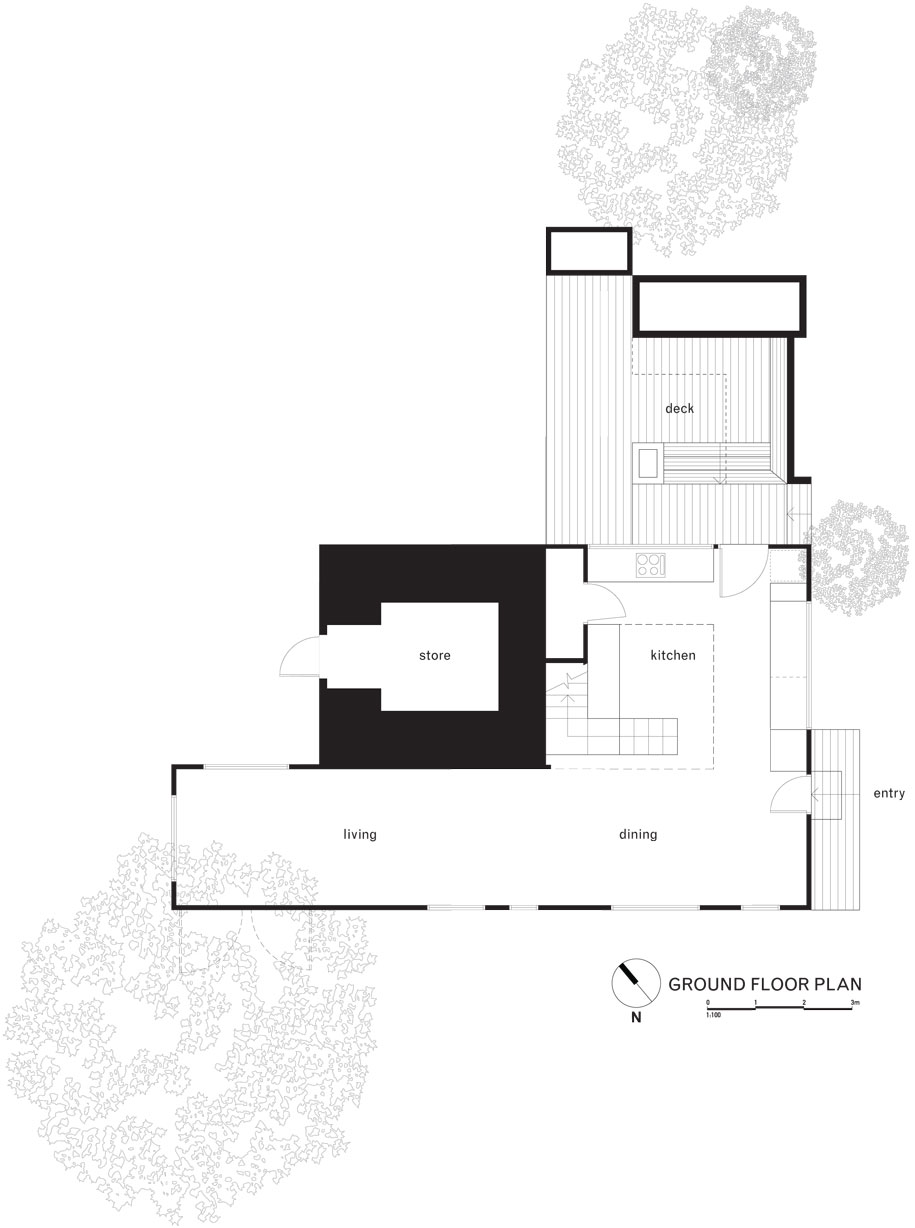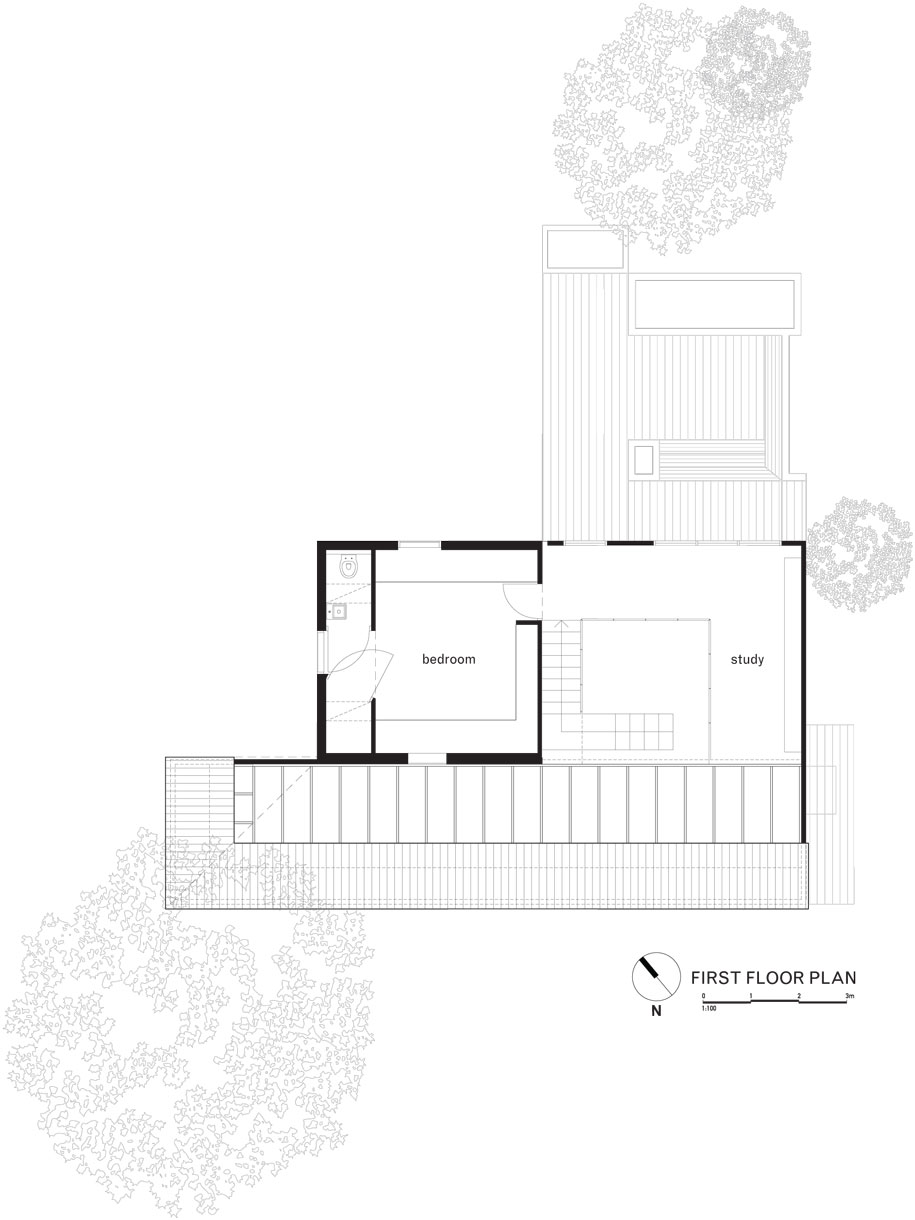 ---
Photography by Peter Bennetts

DROPBOX
---
Architect: Andrew Simpson Architects in collaboration with Charles Anderson
Kind of project: Renovation
Location: Ventnor, Phillip Island Victoria
Parameters of project:1 bedroom, 1 Bathroom 125m² residence
Date of project completion: May 2013
Andrew Simpson Architects
asimpson.com.au/wordpress
---