Daniel Xuereb, principal of the firm, took a pragmatic approach, viewing the project's goals through the prism of his clients' needs. He says, "the poor pragmatic organization of spaces in the past and also the generational changes in lifestyle and creature comforts… [require] re-arranging the living space to make sense for the clients' lifestyle, improving the natural lighting … and upgrading parts of the building that [are] retained".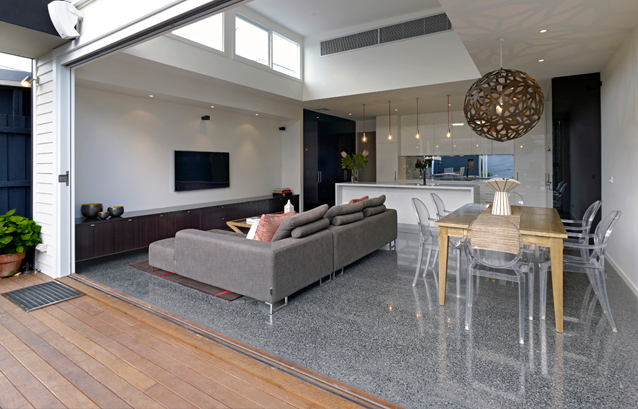 A key objective was therefore to maximize, lighten and unify living, kitchen, and outdoor spaces, thereby accommodating contemporary circulatory patterns and flexible entertainment. However the heritage restrictions on the property precluded any change to the front façade, limiting the scope of any major intervention to the rear of the structure.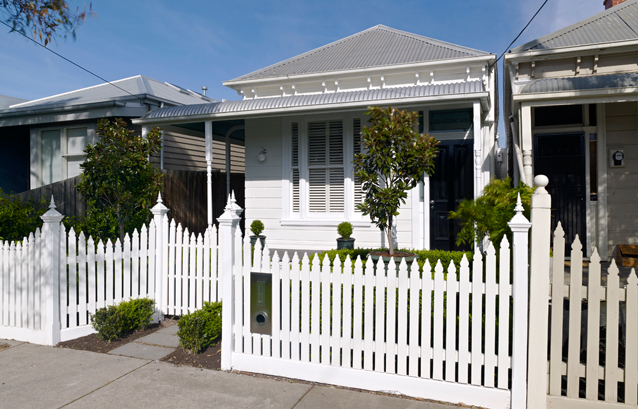 The reaction to this was to locate the dwelling's two bedrooms and bathrooms in the front of the home, where the more enclosed rooms are better suited to the intimacy and solitude preferred in private quarters. This allowed greater freedom with the rear of the residence, which was expanded laterally to occupy the full width of the plot and backwards to increase internal space. The pitched roof was replaced with a slanted one, permitting the installation of a row of north-facing high windows and thus dramatically increasing natural light. A rear wall of full-width concertina doors ensures seamless continuity between internal and external space, where a timber deck and pergola provide an attractive setting for warm weather entertaining.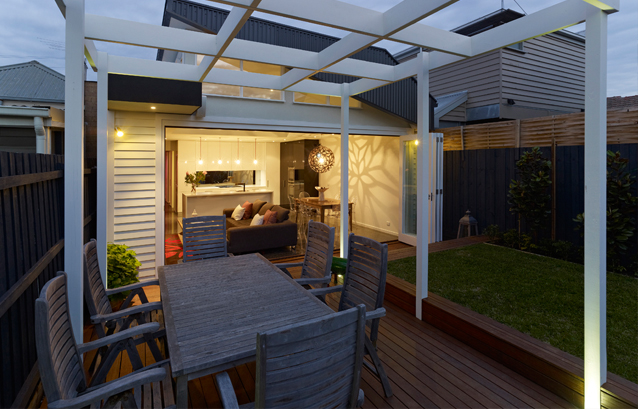 Pedant lighting is used to create decorative elements that liven the liven the otherwise pared back materials and colour palette, with violet-bulb lamps in the hallway, red-corded bulbs above the kitchen counter and David Trubridge's 'Floral' light crowning the dining table.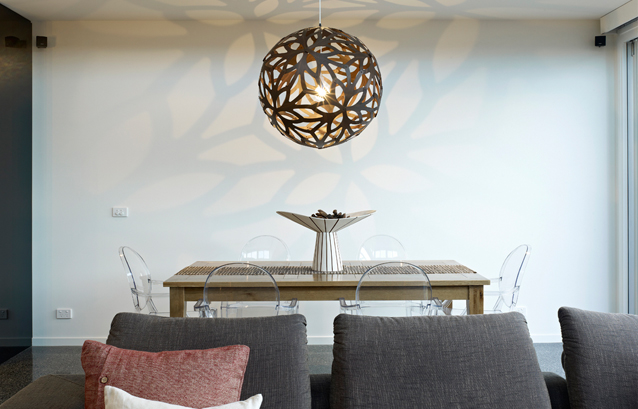 A polished concrete slab for flooring gives the home a substantial thermal mass, and along with the corrugated iron cladding grounds its modern and design aspects in a robust, Australian framework. 
Photography: Aaron Pocock
Tags: DX Architects, Home Architecture, House Architecture, Residential Architecture
---