Today, Luke is owner of the award-winning Red Lantern in Surry Hills, and a celebrated chef, author, gastronomic traveler and restaurateur.  His latest book Indochine, explores the culinary legacy left by the French in Vietnam and is the 2011 Australian winner of the Gourmand Cookbook Awards.
In 2009 Luke spent some time in Vietnam while filming a television series on SBS and researching his first book, Songs of Sapa. Along the way, he ignited a passion for the sights, people and culinary traditions of his mother country. In this article taken from Habitus #5 Luke took time to enlighten us about his particular fascination for the magical city of Saigon.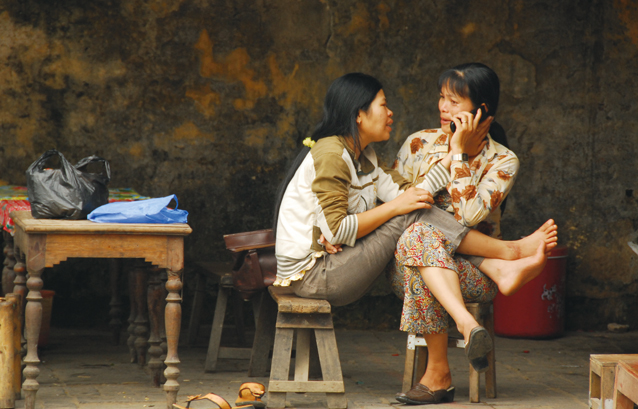 Ho Chi Minh City
Ho Chi Minh City (HCMC), formerly known as Saigon, is located at the heart of the southern part of Vietnam, it is where my family is from and it is where I'm slowly beginning to call home. It is the largest city in the country, very densely populated with 7 million inhabitants and 5 million motorbikes which zip dangerously through congested streets once swarming with only bicycles.
A chaotic but charming city; walk down wide tree lined boulevards admiring old French colonial architecture and sample food from one of the most refined cuisines in the world. This city is  rich in culture and history and is the driving force behind Vietnam's fast growing economy which has created the 'New Saigon' with modern hotels, fine dining restaurants, funky bars, art galleries and high end fashion boutiques.
Make your way to the city centre to District 1, known by the locals as Saigon. The area is compact and intimate, so it is best seen by foot. This is where you will be faced with your first challenge – crossing the road. There are no pedestrian crossings, and red traffic lights does not necessarily mean stop. So slowly make your way across the road at a constant pace, remembering not to pause or speed up – the traffic will gradually move around you.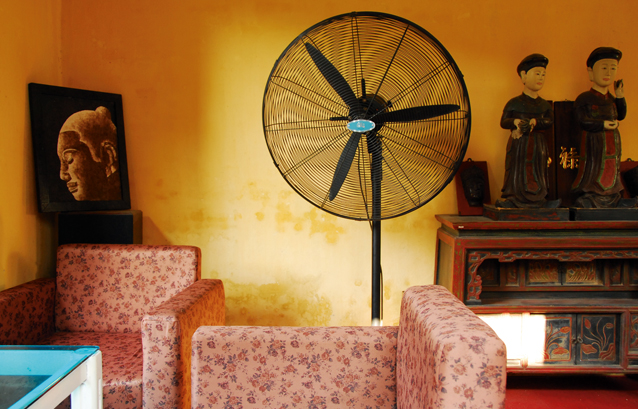 Sights in Saigon
War Remnants Museum, 28 Vo Van Tan. The museum displays photography and video footage documenting the Vietnam War. It gets a little disturbing, but it is important to get a better understanding of the War, rediscovering the past learning what the people endured.
Fine Arts Museum, 97A Pho Duc Chinh. The museum is set in an elegant colonial French building dating back from the turn of the twentieth century. Over three floors display changing exhibitions of contemporary art by local and international artists. The collections feature sketches, paintings statues and sculptures.
Ben Thanh Markets, cnr Le Loi & Ham Nghi. Built in 1914, the market occupies an entire block; here you can get the real Saigon experience. Vendors sell everything from clothing, fabric, jewelry, crockery, live seafood, fresh meats and many traditional Vietnamese dishes.
Notre Dame Cathedral, Don Khoi. The cathedral was built at the end of the 19th century and is another fingerprint the French left in the city. In the front of the cathedral stands a statue of Virgin Mary, where locals have said to witness tears running down her face.
Thien Hau Pagoda, Chinatown, 710 Nguyen Trai. This is one of the most impressive pagodas in Saigon, built by the Cantonese in the early 19th century. Come here to worship, meditate or just to admire the intricate craftsmanship.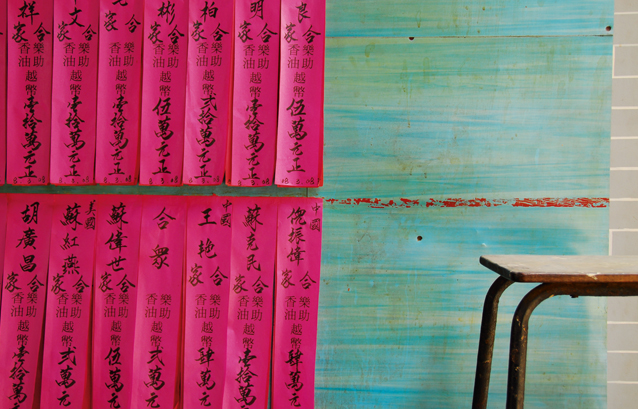 Sleeping in Saigon
There are many hotels in Saigon, all of which are pretty heavily booked all year round, so be sure to reserve your room way ahead of time.
Rex Hotel, 141 Nguyen Hue. Built in 1950, The Rex is a landmark building in Saigon, my father and his army buddies used to frequent the rooftop bar overlooking the town,
Majestic Hotel, 1 Dong Khoi. The majestic is rightly named with its stunning colonial French architecture, built in 1925 right on the Saigon River,
Caravelle Hotel, 19 Lam Son Square. Located across from the Opera House, the Caravelle is modern, super comfortable with very spacious rooms.
Park Hyatt Saigon, 2 Lam Son Square. The Park Hyatt is by far Saigon's fanciest hotel, elegantly designed with two very highly rated restaurants.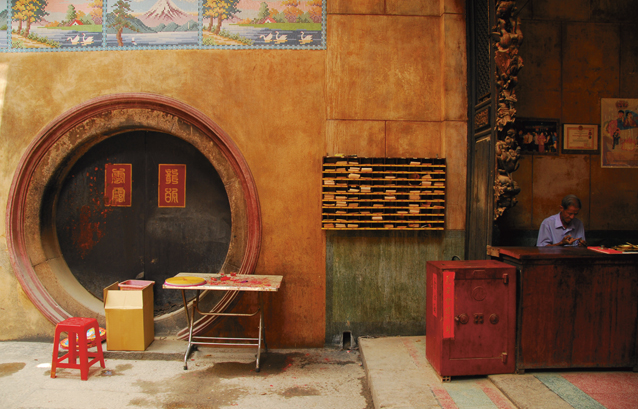 Eating in Saigon
I'm always looking forward to eating in Saigon; food for me plays such an important part in discovering a country, you must try food anywhere and everywhere – on the streets, in the markets, in people's homes and of course in restaurants. Most of my days are spent walking the streets hopping from one street food vendor to the next, from restaurant to restaurant. Here is a list of my favorite eating spots.
Street Food
Ben Thanh Markets (cnr Le Loi & Ham Nghi). Sample authentic dishes from all over Vietnam in small market stalls and pay less than US$2 a dish.
Corner of Nguyen Du & Dong Khoi. After 5pm street vendors come out serving soft rice paper rolls with Chinese sausage and jicama, grilled pork served with vermicelli noodles and green papaya and dried beef salad, US$1 a dish.
Corner Thi Sac & Dong Du. Here an Indian lady sits on the curbside serving up the best Vietnamese/Indian goat curry in Vietnam. Have with a warm crisp baguette. US$4 a serve.
Restaurants
XU Restaurant and Bar,75 Hai Ba Trung. XU is a funky restaurant bar serving contemporary Vietnamese cuisine offering a smart international wine list.
Temple Club, 29 Ton That Thiep. Set in a beautiful French colonial villa, Temple Club serves traditional Vietnamese cuisine in a warm, classy space.
Wrap & Roll, 62 Hai Ba Trung. When you eat here, you do exactly that – you wrap and you roll. Large platters arrive with fresh herbs, rice paper and your choice of cooked ingredients. You then roll your own rice paper roll.
Quan An Ngon, 138 Nam Ky Khoi Nghia. Traditional Saigon dishes served street food style in the open air amongst a beautiful courtyard garden.
Article Photography by Suzan Boyd.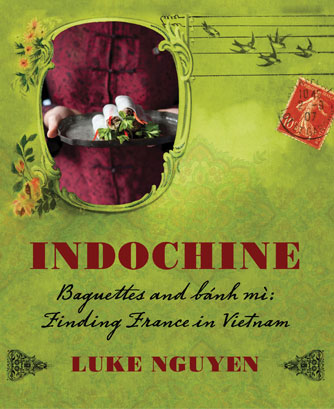 ---