Oberon Street in the oceanside suburb of Coogee, Sydney, is a smorgasbord of architectural banality. You can feast on everything from grim 1920s bungalows to chunky 70s apartment blocks to inexplicable 80s extravaganzas – and about every tasty case study in façadomy in between. However, architect Tom Ferguson's recently completed dual residence emanates a composure its neighbours simply can't muster. That's largely a result of the architect's competence, but also an effect of his second area of expertise: architectural photography.
Tom Ferguson was confirmed a Bachelor of Architecture at the University of New South Wales in 2000. His first job out of the academy was with Cracknell & Lonergan architects. He established his own Tom Ferguson Architectural Design (TFAD) practice in 2006. "I'd always had an interest in photography and had owned a camera from a young age," he remembers, sitting in his compact studio just off Bourke Street, Surry Hills. "The architectural stuff started when I was at Cracknell & Lonergan, where I began taking photos of their work. Once I started out on my own, it seemed only natural that I should take photos of my own work."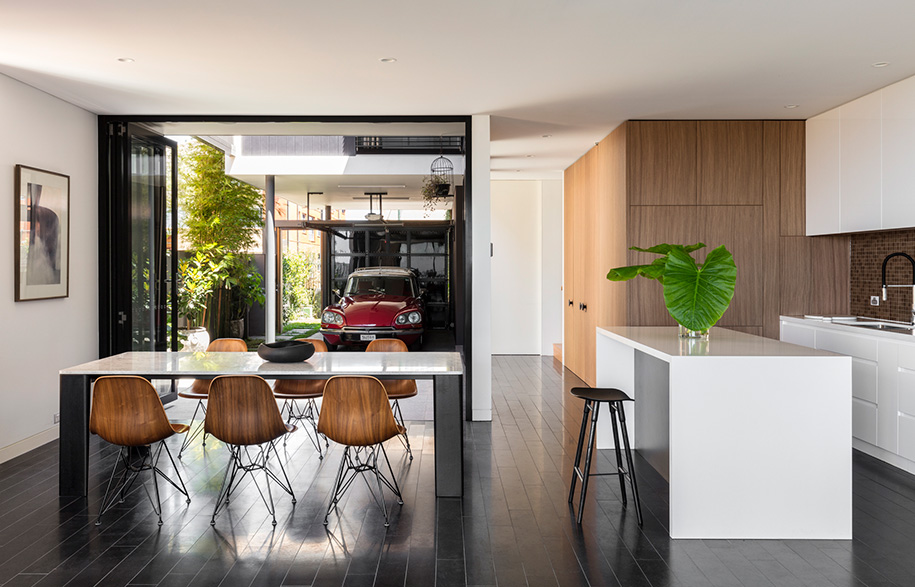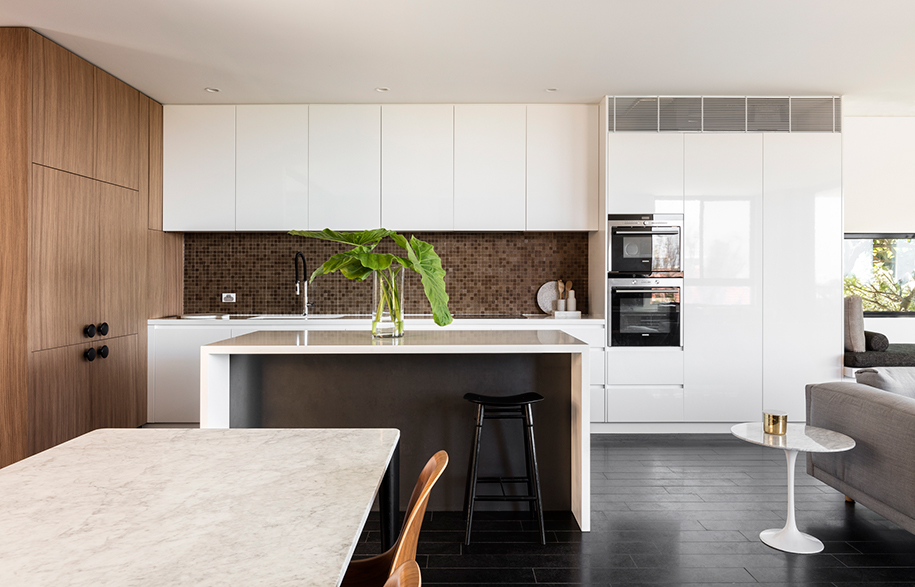 The history of architectural photography is the history of photography itself. The first ever photograph, taken by Nicéphore Niépce in 1826 (perhaps 1827, forensics vary) shows parts of buildings on his estate known as Le Gras, in the rural commune of Saint-Loup-de-Varennes in central France. Later, Eugène Atget famously documented the de/reconstruction of Paris by Baron Haussmann at the end of the 19th Century. Julius Shulman incarnated West Coast mid-century modernism in his now highly collectible architectural images. And since the late-1990s, German photographer, Andreas Gursky, has developed a digitally manipulated visual discourse around the foibles of late capitalist urbanism.
Most unusual, though, is the architect who takes his own images; effectively bringing his mechanical optics to bear upon a creation of his mind's eye. Oberon House is neither posh nor plush. Its intrigue derives from the confluence of an adroit eye and a deft hand. No detail is in excess, not gesture over the top. The oblique roof, for instance, is a result of regulatory management of neighbours' sight lines. But Tom flips the rigours of council process, turning the roof into a motif that defines the structure and links it to an Atomic Era of slightly risqué beachside holiday homes; secondary spaces where the middle classes felt comfortable flirting with European modernism. If you squint, a nod to Harry Seidler's house for his mother, Rose, doesn't seem too fanciful.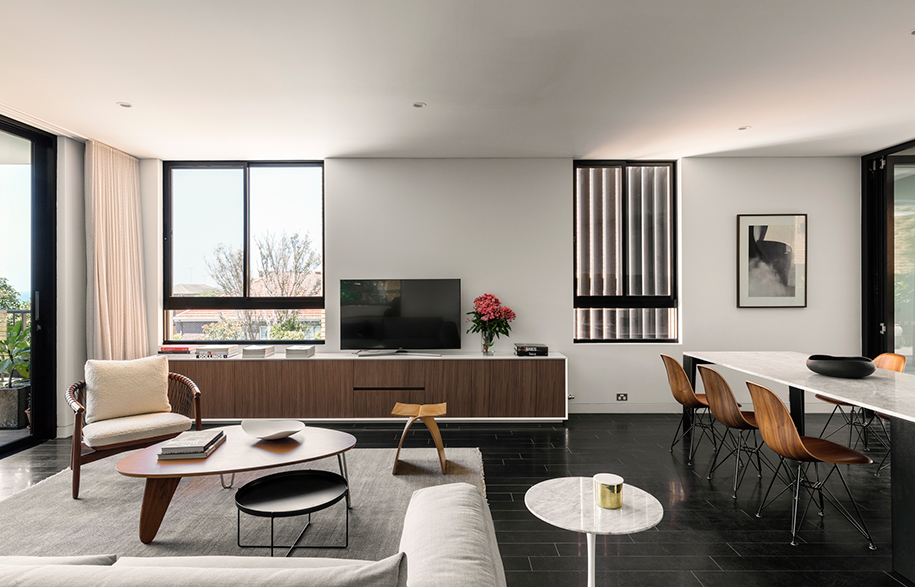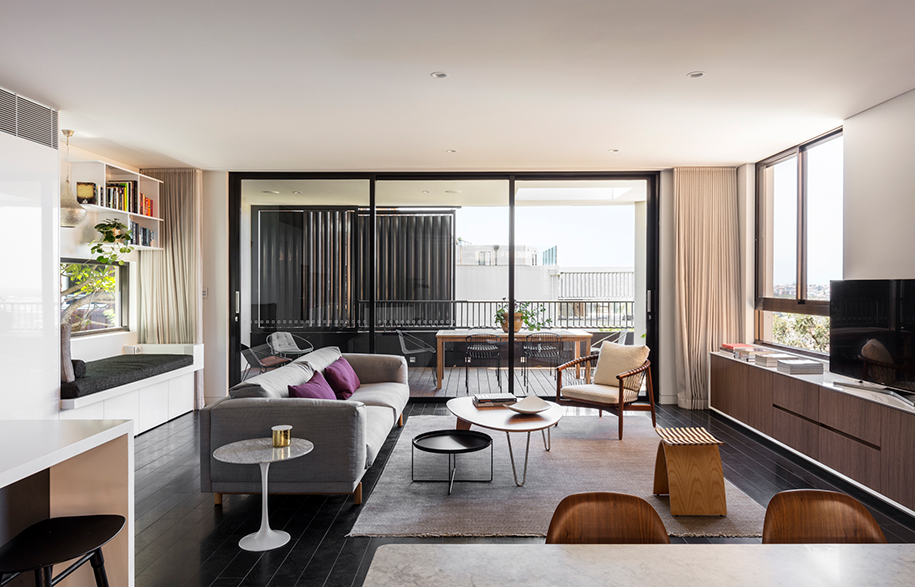 "I wanted it to really feel like a tube," says Ferguson of the gently pitched Colorbond roof. "The site has a small footprint, so it felt important to make the building seem tall. It was important that it reads like a house, not apartments."
Inside, rooms follow the external roof structure, the upper apartment benefiting from an elegant obliquity. Timber panelling and Pop toned ceramic tiles emphasize the playful parallelogram geometry of the upstairs.
Meanwhile, at ground level, accordion and sliding glass doors at either end allow sight-through from bland suburban streetscape to sweeping ocean views. From the road it appears as two elongated, stacked volumes, simple enough. But through the central void it seems to twist to the vertical, an effect emphasized by the stair running through the centre axis.
Ironically, "it was quite hard to photograph," Tom laughs.
TFAD
tfad.com.au
Words by Stephen Todd
Photography by Tom Ferguson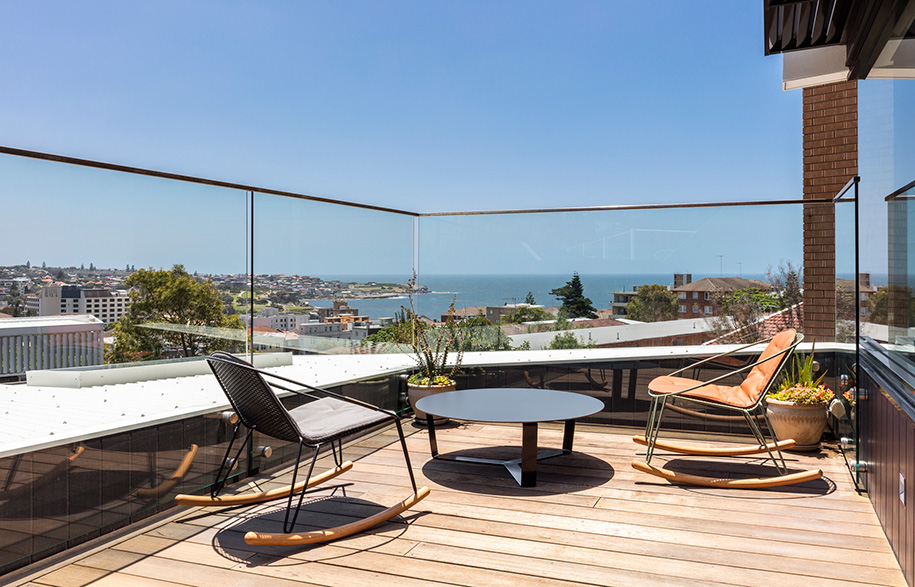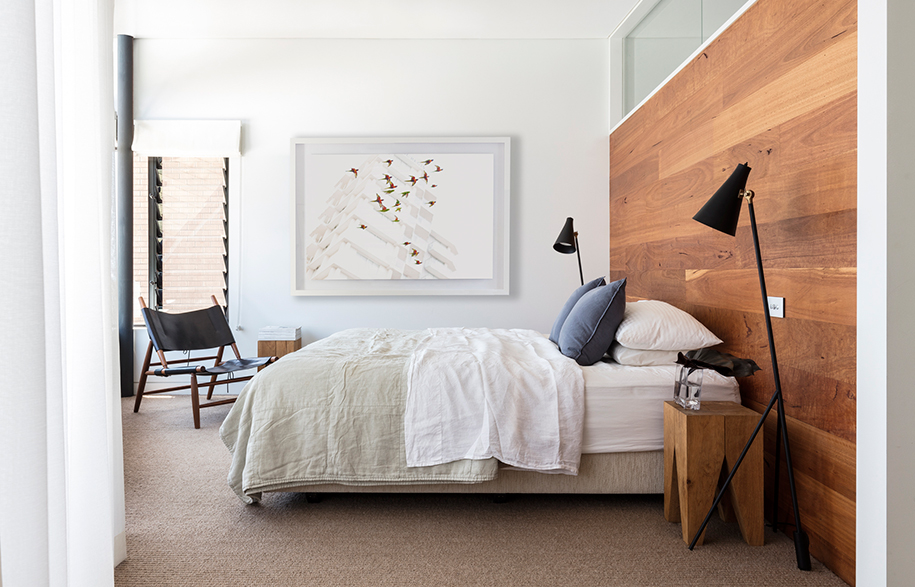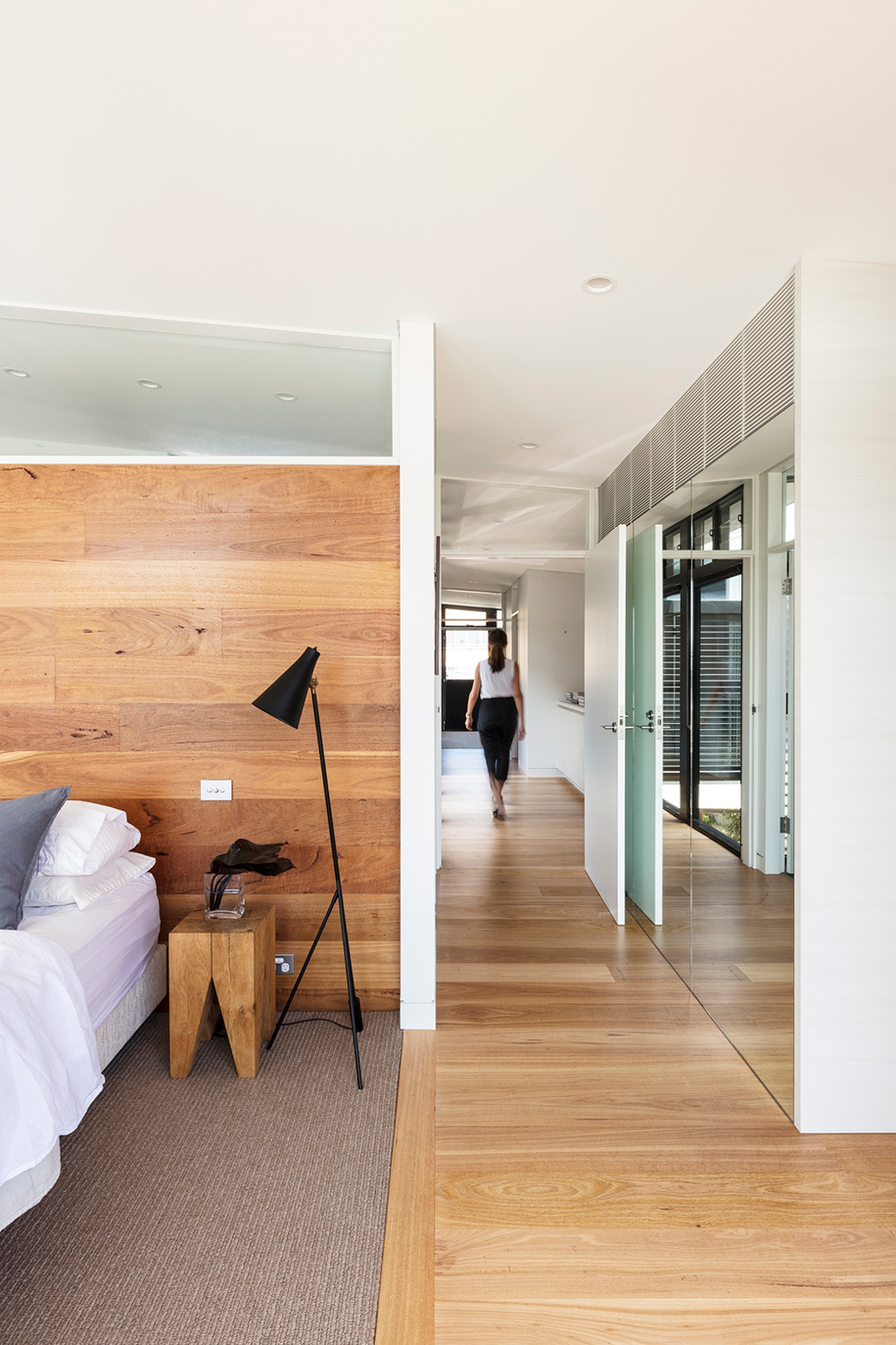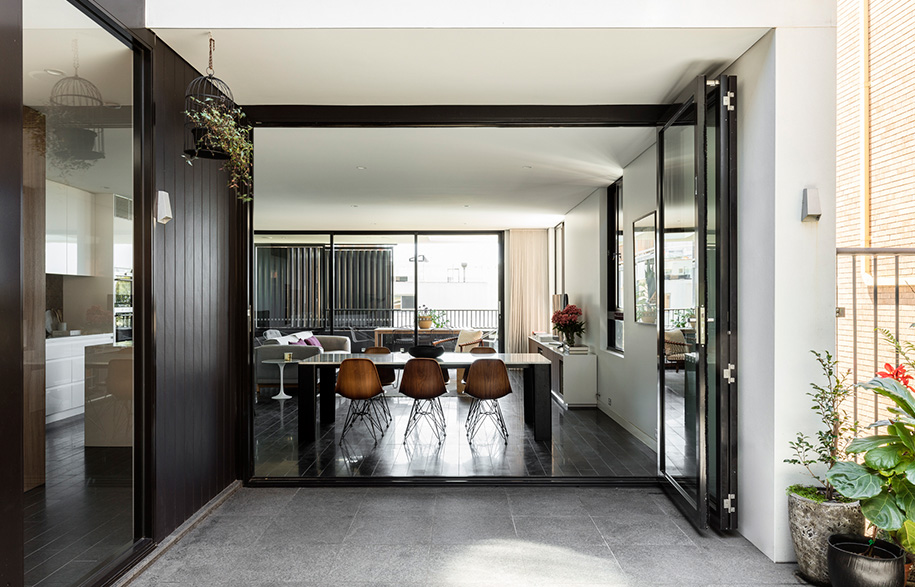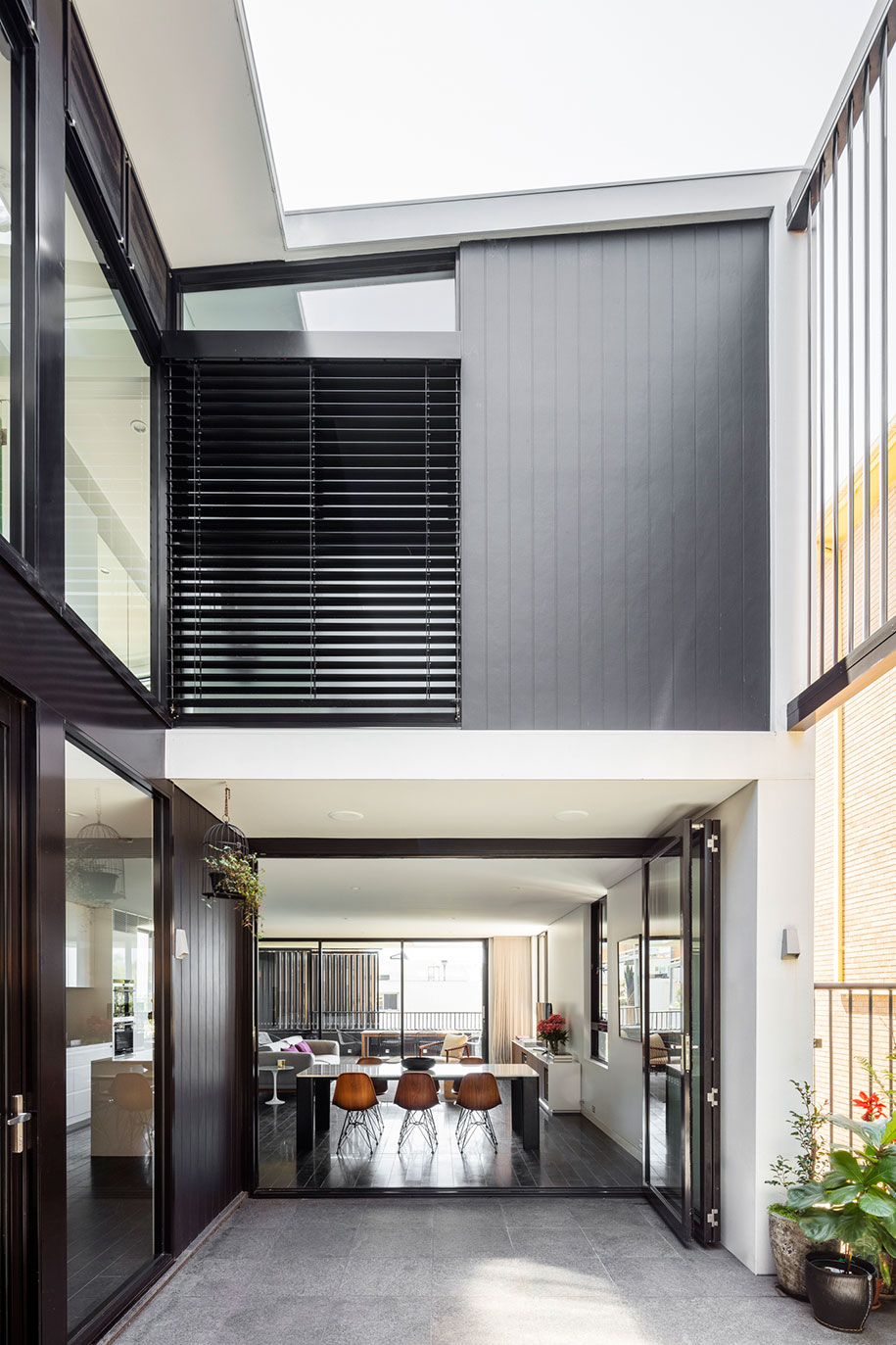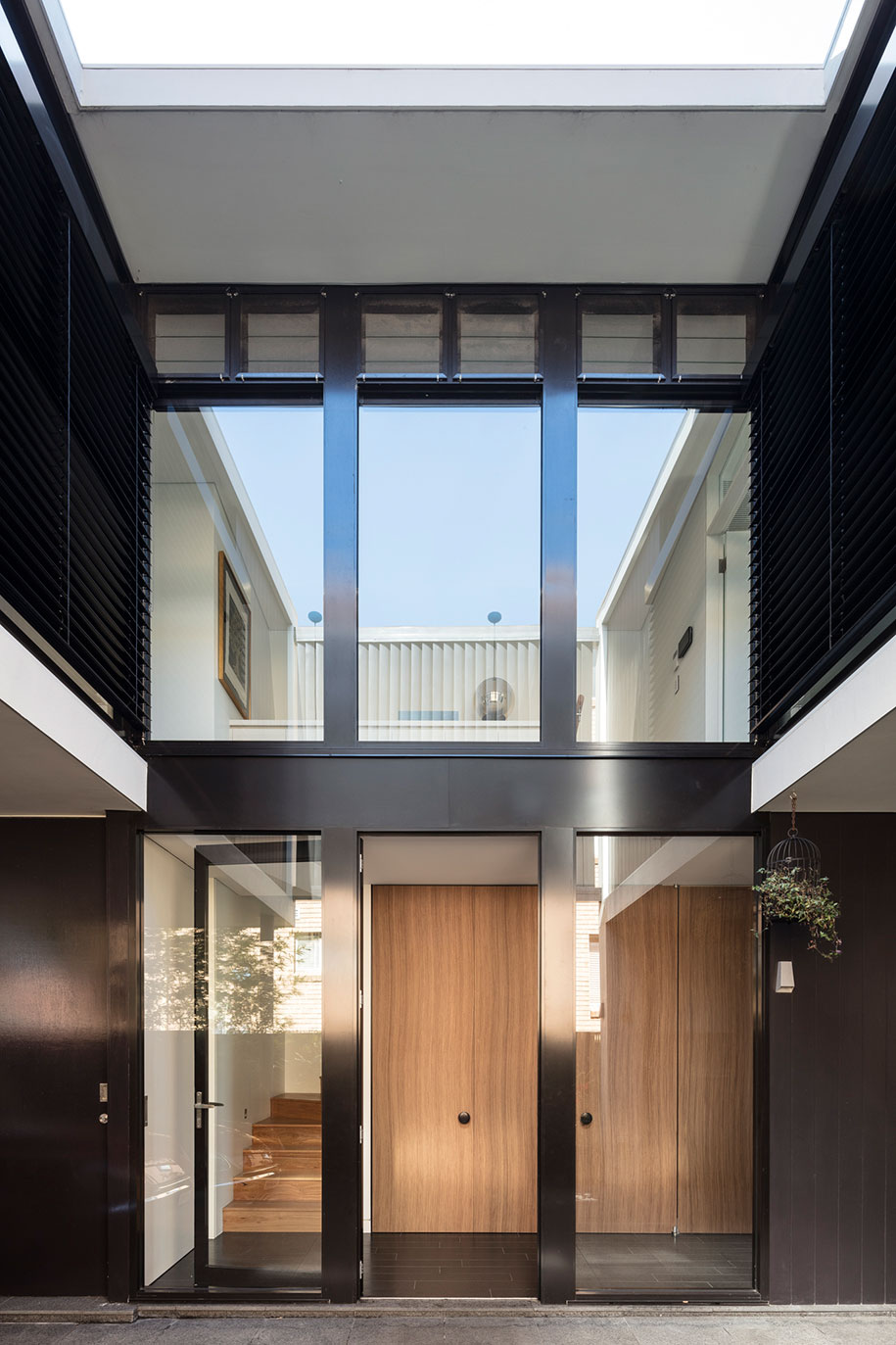 Tags: Home Architecture, House Architecture, Residential Architecture
---