The steady rise in the popularity of wine in Asia has prompted much local and foreign investment in the sector, spanning everything from faux-Tuscan enotecas to home grown competitors. However the issue of how to communicate the rich and varied culture of wine to this new clientele has remained largely unresolved, limiting the libation's appreciation considerably.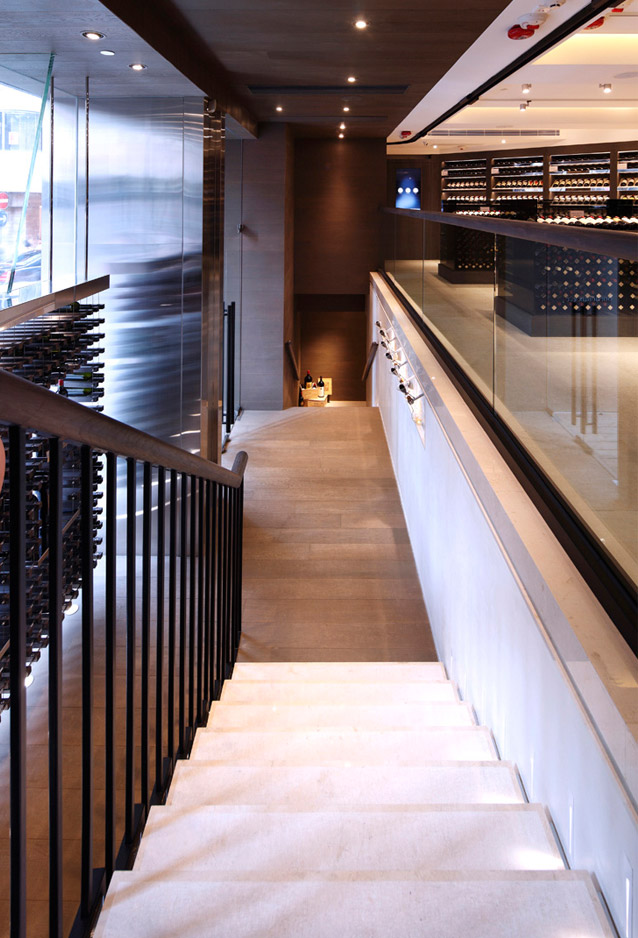 To this end Altaya, a Hong Kong-based wine retailer, employed Shanghai-based Kokaistudios to design three outlets that could bridge the gap between viticultural tradition and the Asian buyer. The selection itself reflects the nature of the task – the Shanghai based architecture firm is headed by Italians Filiippo Gabbiani and Andrea Destefanis, and applies a European sensibility to the Asian context.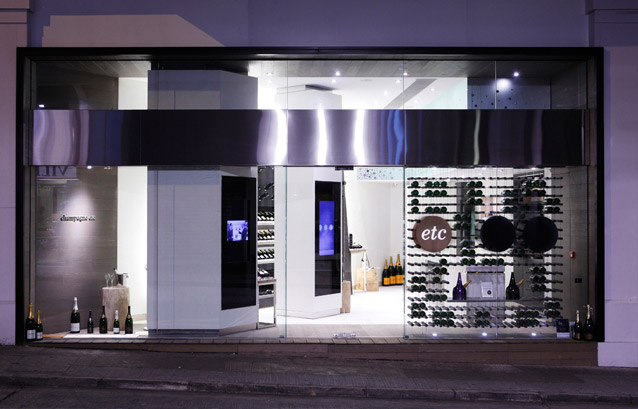 The design of the stores seeks to a create warm environment that welcomes novice wine drinkers and connoisseurs alike, coupled with a unique and personalized retail experience that takes the customer from browsing, tasting and purchasing. The firm's design philosophy of employing quality materials and workmanship is manifested through rich dark oak, timber panels, stucco and marble with distinctive, hammered or polished finishes used to present various scenes in the stores. The minimalist, uncluttered furnishing and colour scheme allows the real stars – the wines – to shine, and resonate with the modern Asian aesthetic.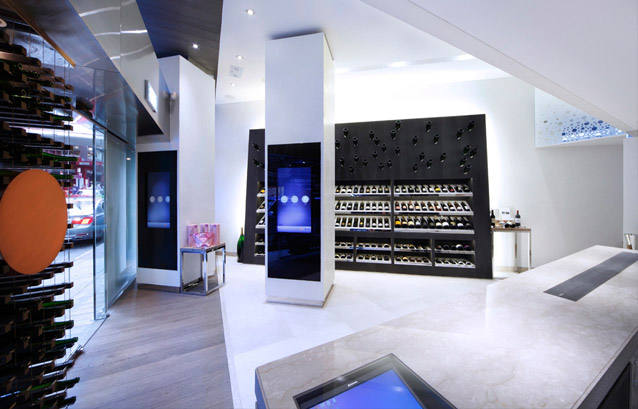 The name of the new concept, 'etc' (acronym for endear, taste, cultivate) also alludes to the retail philosophy, and in turn this is evident in the display system designed based on the characteristics and the packaging of the products – wine or champagne – for the best presentation possible. The decision to focus each store on just one varietal – Burgundy, Champagne and Bordeaux so far – simplifies the experience for visitors, and touch screens throughout the stores encourage them to explore and discover the culture of wine for themselves. All of which, the hope is, will stimulate curiosity and provide the education necessary to allow wine to be appreciated in all its multifaceted glory.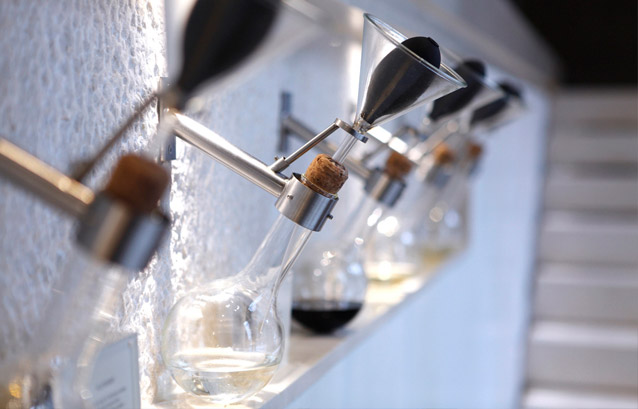 Photography: New & Old Studios
Client: Altaya Wines
Design: Kokaistudios
Shop: Etc Wine Shops
Tags: Altaya, etc wine shop, Kikaistudio
---