Converting a typical, pitched-roofed bungalow in Kuala Lumpur into a modern dwelling that provides privacy, security and accesses a natural setting requires a deft hand and creative mind.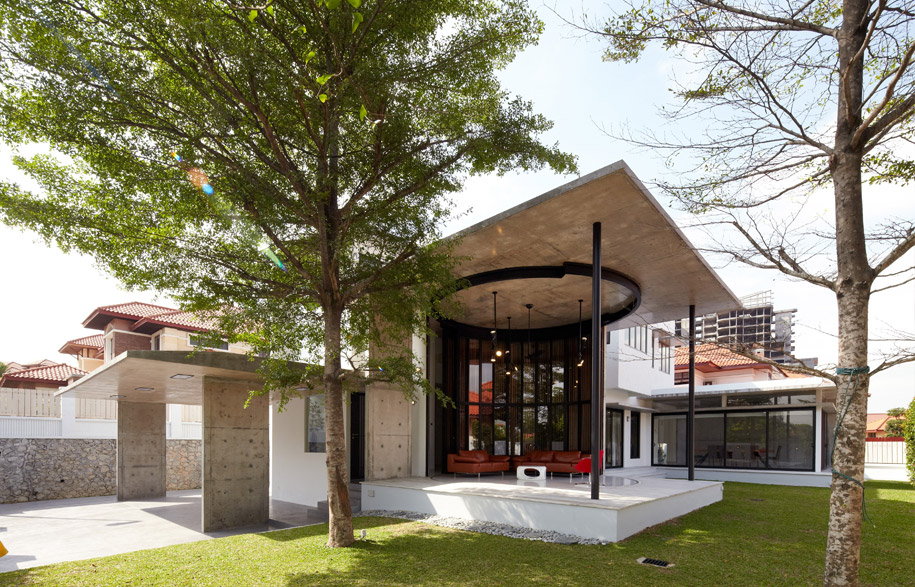 Luckily for his clients, Architect Fabian Tan possesses both, and his solution to their brief, while traversing an inevitable process of refinement and friction, has been a successful one.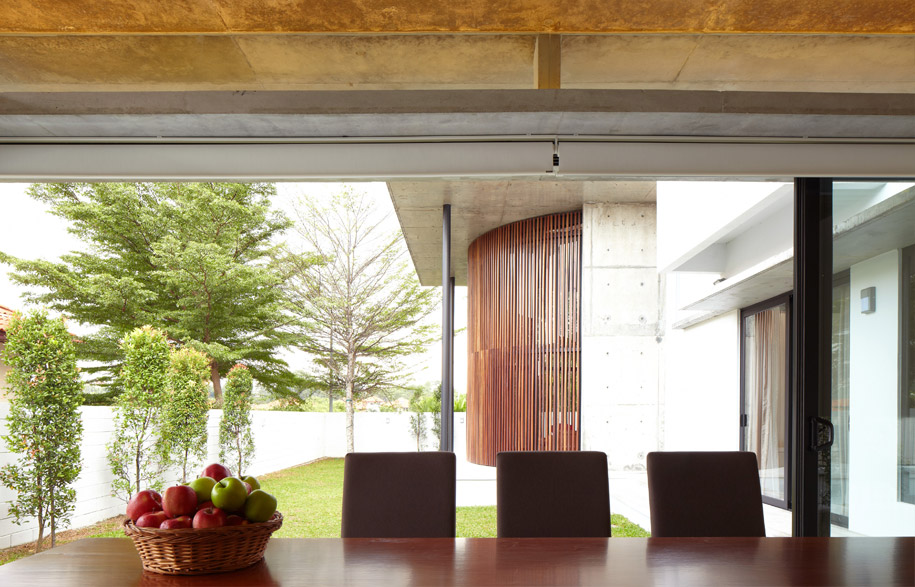 Retaining the main structure, Tan rearranged the internal layout substantially, especially by opening up the ground floor into an open concept space.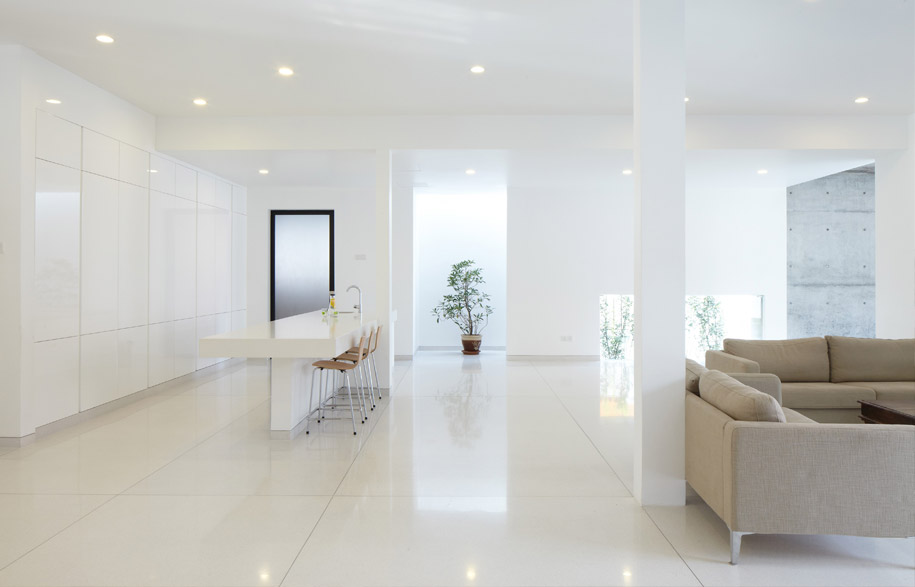 A luminous, predominantly white colour paint scheme and white terrazzo flooring create a fresh, uncluttered environment, brightening the home by inviting and extending external illumination. Exposed concrete is used to retain the materiality of the pre-existing bungalow, and contrasts with the new components to add texture.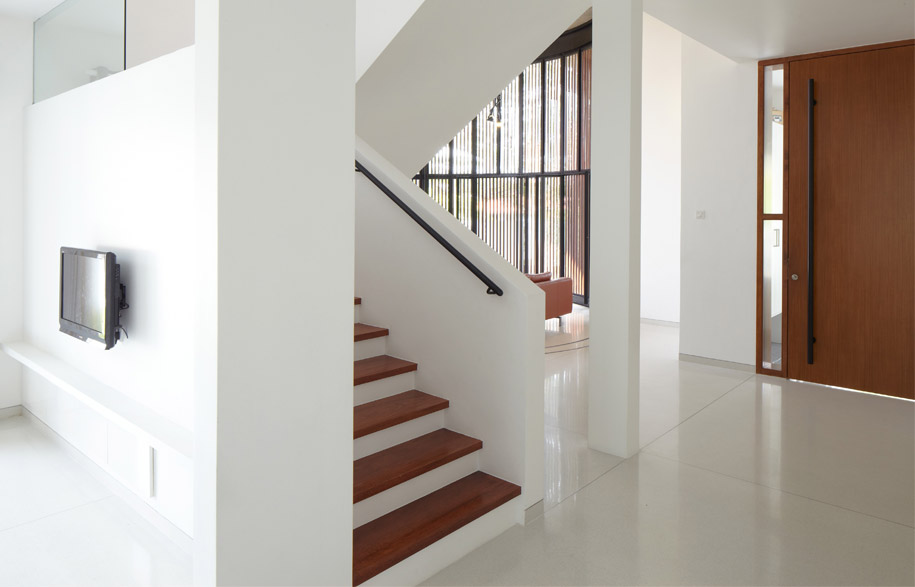 A major challenge and opportunity for Tan was how to connect the home's interiors with its natural setting – as Tan states "From the first site visit, the large umbrella trees in the garden left a deep impression".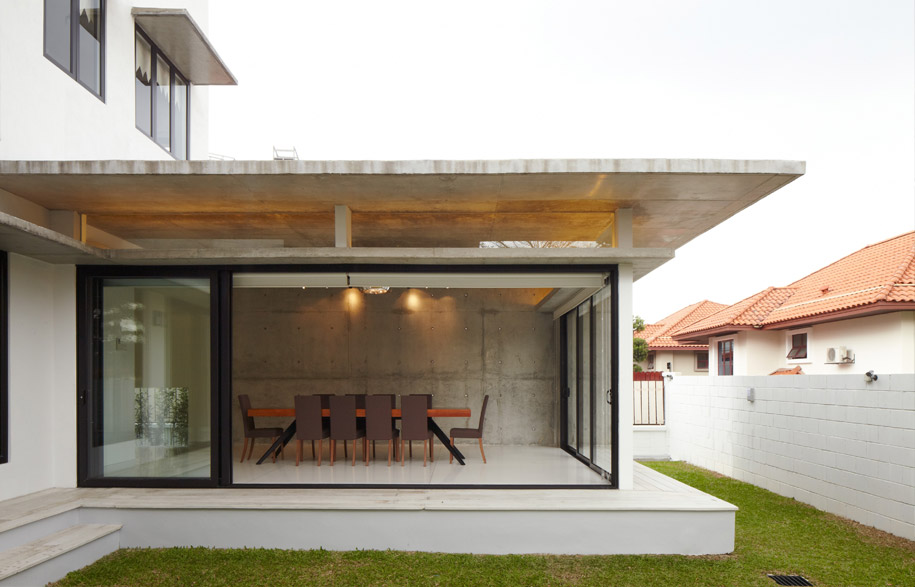 Inspired by this, the family are arranged to face the garden view. The common areas extend into the garden, in a U-shape, with the private rooms and kitchen placed on the other side of the house.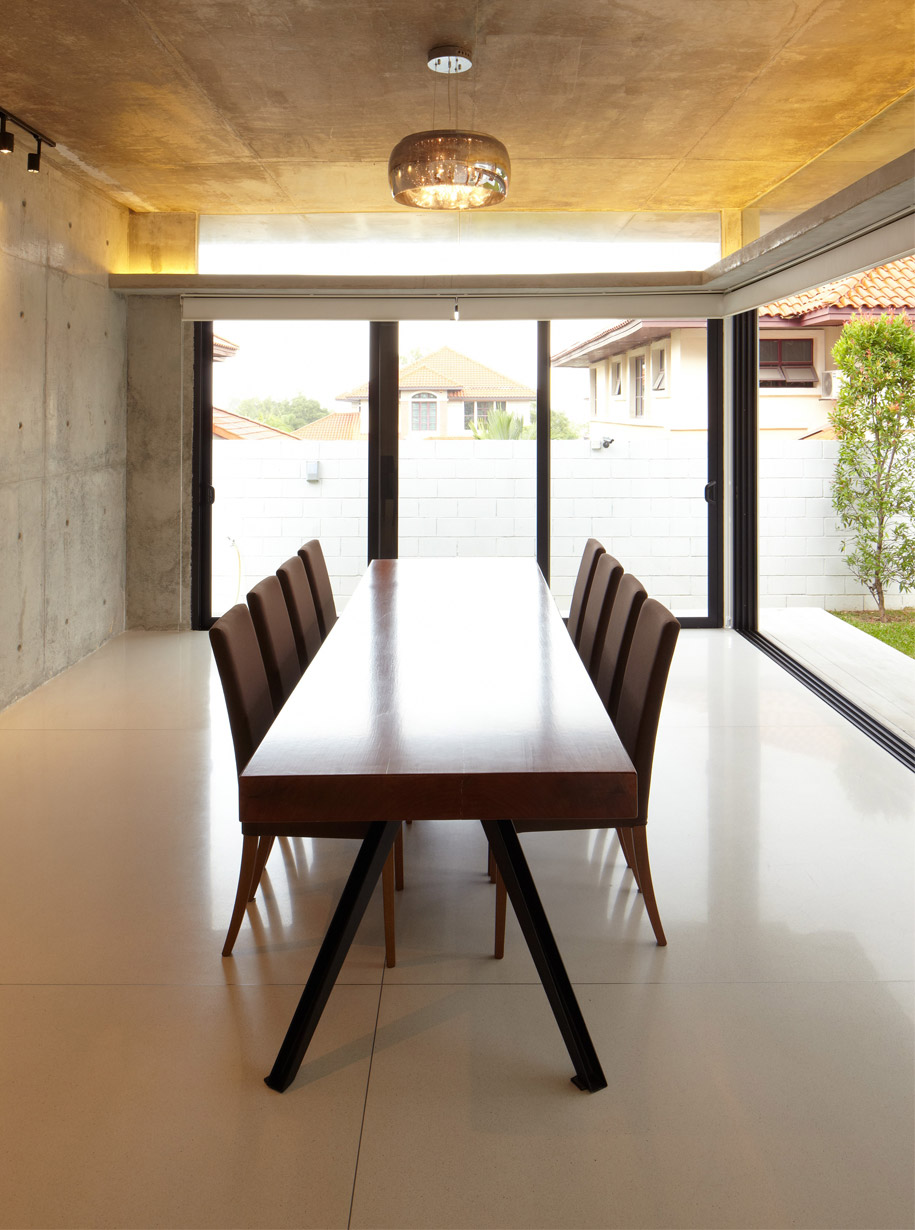 A stroke of genius on Tan's part was the design of the convertible garden patio space; the enclosing circular door of steel framed glass panels with timber louvers can be fully retracted to open the space, creating a versatile, elegant leisure area.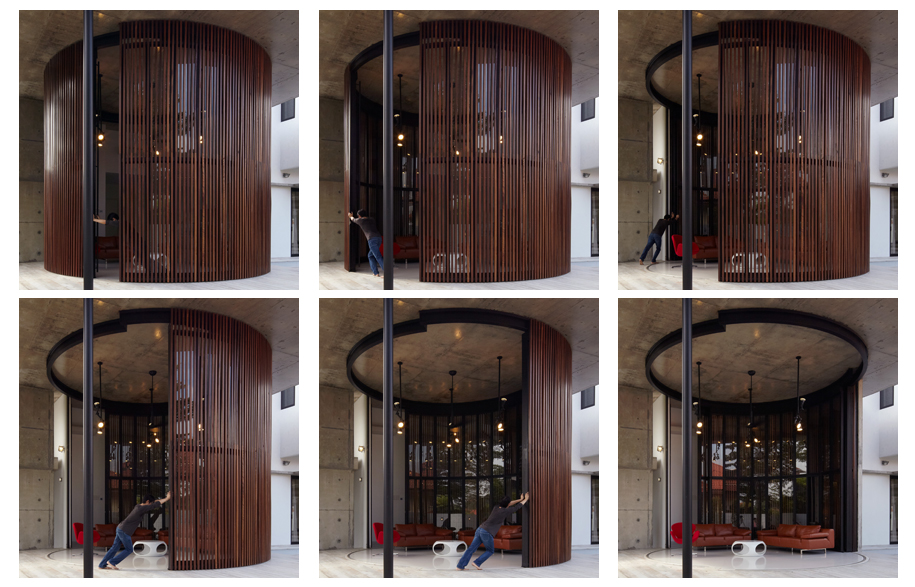 Tan comments on his design philosophy, "I believe design should have a certain spiritual sense, not in terms of religion but in the soul of a space. Context to me isn't just relating the inside to the outside but it is a relation to everything, like who is living there, what do they do, how spaces that relate to each other and the environment."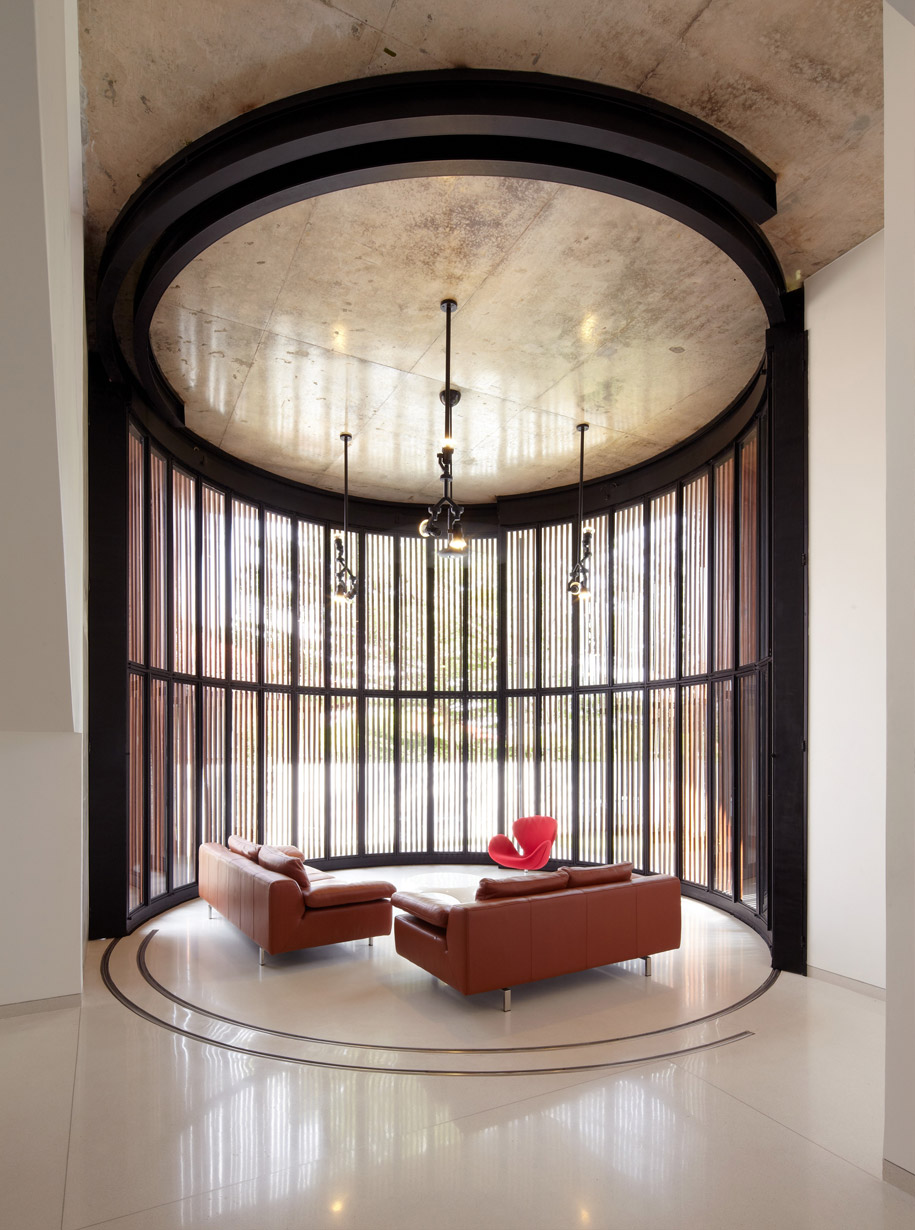 The attentiveness to both clients' desires and the physical setting of this project demonstrate the value of this approach, and the compelling results it can achieve.
Fabian Tan Architect
fabian-tan.com
Photography: Eiffel Chong
eiffelchong.com
Tags: Fabian Tan Architect, Home Architecture, House Architecture, Residential Architecture
---