A handsome cottage overlooking the Hamilton reach of the Brisbane River, is the Australian home of Singapore-based couple, Ken and Jade Yuktasevi and their two young Children. Their "family sanctuary" connects Jade to her Australian roots and unites three generations of her family in a peaceful, garden setting.
The property was acquired with the vision "to build something beautiful, sustainable, respectful and giving to its surroundings." Architects, Vokes and Peters, were engaged for their proven expertise in translating local vernacular and culture through architecture.
The original cottage, constructed some sixty years previous, was retained so as to preserve an historic streetscape and neighbourhood. Its neat conversion to a dormitory accommodates two family units within the one "sleeping house".
The "garden/verandah house" constitutes the two storey extension which employs garden courtyards on each side of the building as a means to connect its inhabitants with nature. The double courtyards are the lungs to the home's heart; the brick-floored interior of the combined kitchen, dining and living room. The day to day goings on of the house happen here, grounded by earth and bound by garden.
Read the full story in Habitus #30. Subscribe to Habitus magazine here.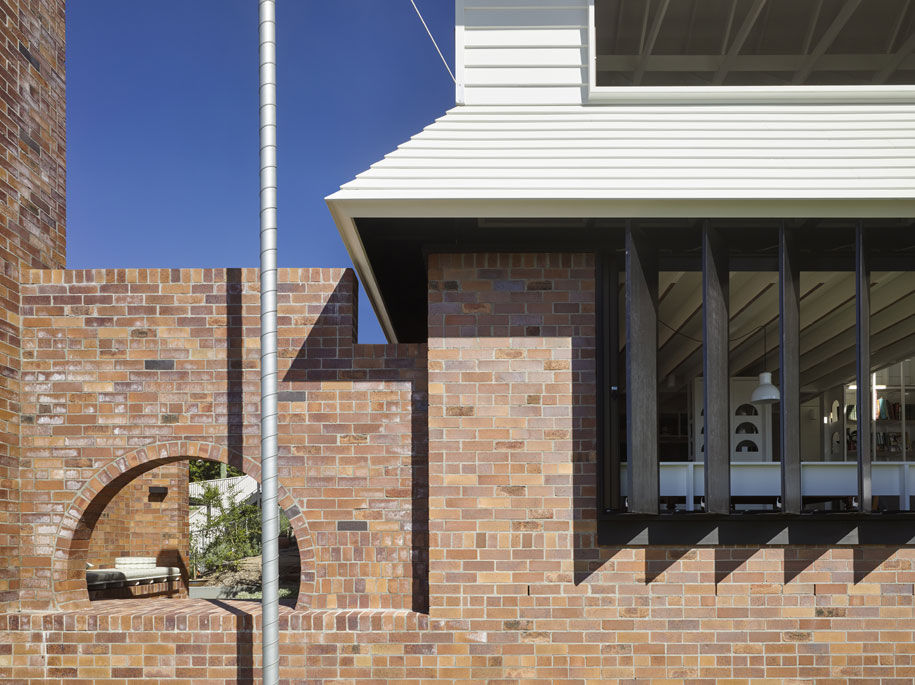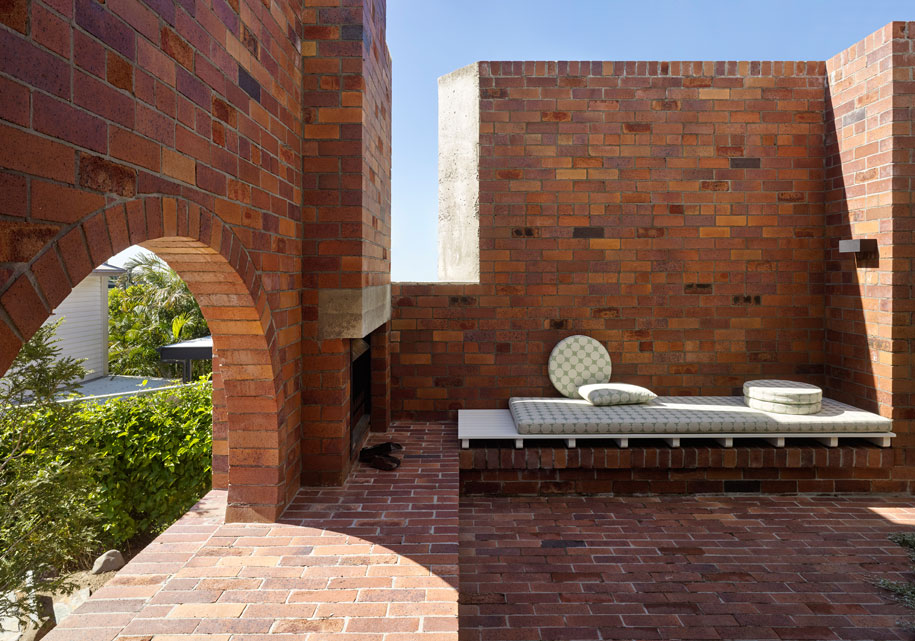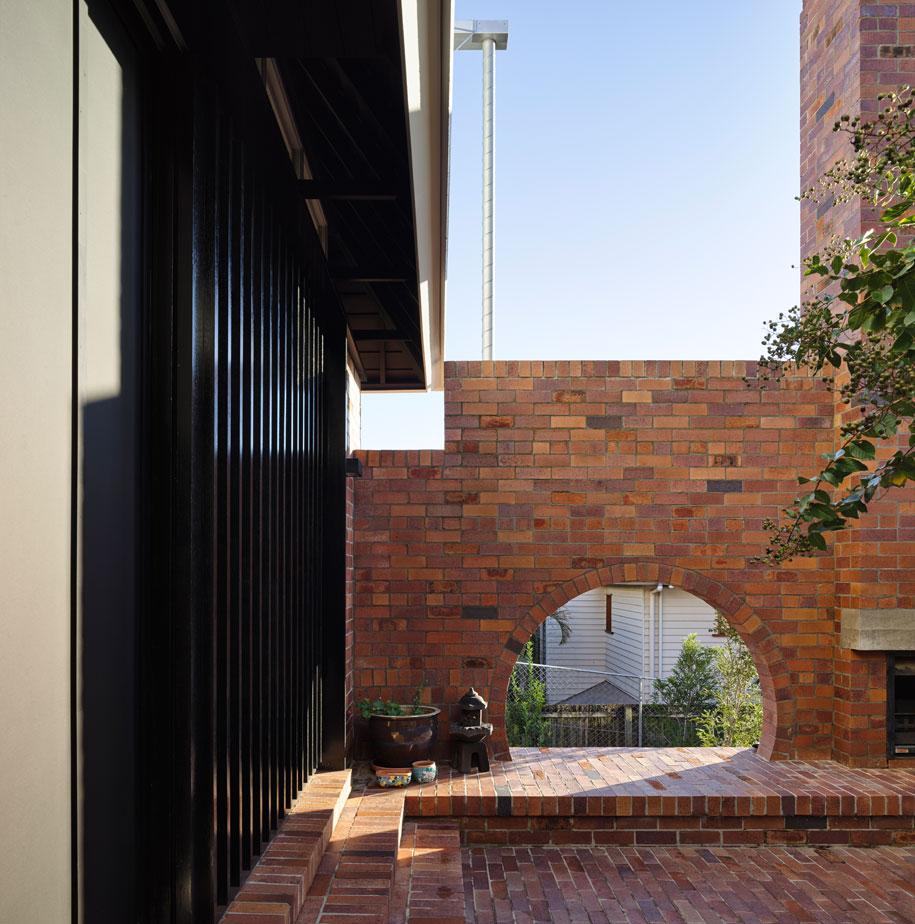 ---