The residential spaces of the warehouse have been stacking vertically, in a unique design flourish by MCK, serving as an alternate typology for the 21st century family home. Compared to the traditional horizontal standard seen in suburban development, the so-called W House delights in the site opportunities offered, with double height ceilings complementing the external courtyard of similar dimensions. This provides extended views to the city yet offers secure containment and a private space.
The front façade leans back from the street, receding backwards to allow a sense of prominence for the heritage status façade. There is a journey from street to roof terrace, which is reinforced by the staircase focal point inside the space.
A conversation with the surrounding environment is created with peeled back layers of factory and warehouse heritage, juxtaposed with white, floating and mirrored abstract design flourishes. This monochromatic approach continues MCK's design philosophy that architecture should be about form and space, serving as a backdrop for the colour of the inhabitants and their family life.
The W House received a commendation at the 2016 Australian Institute of Architects NSW annual Awards.
Words by Andrew McDonald
Photography by Richard Glover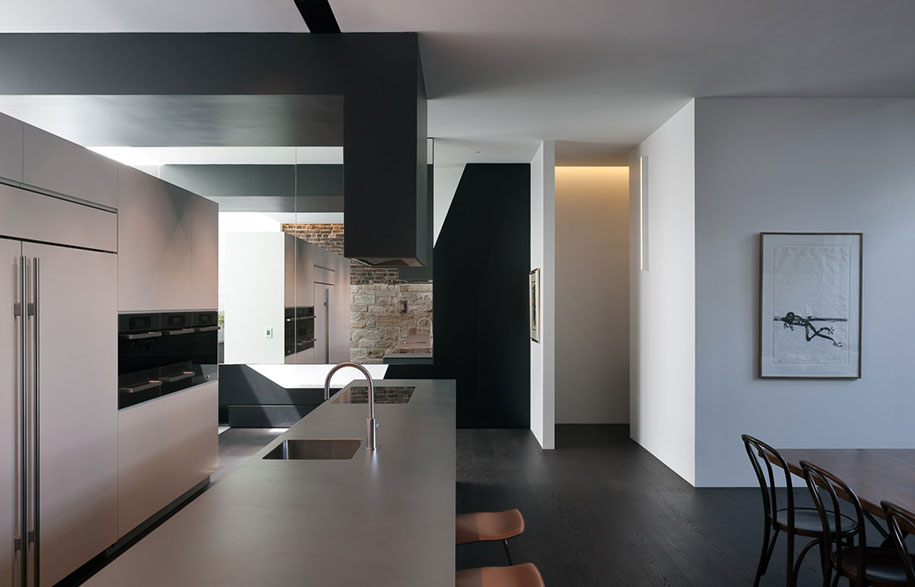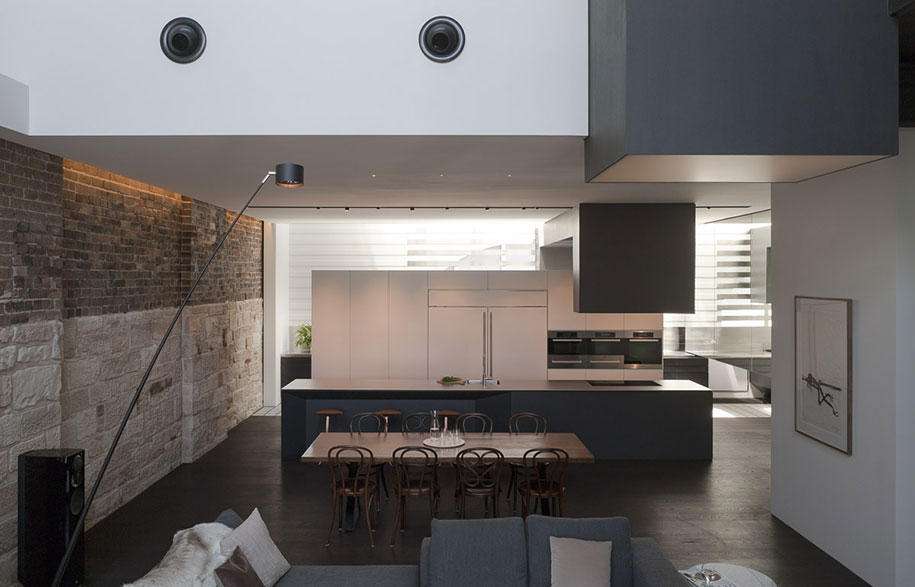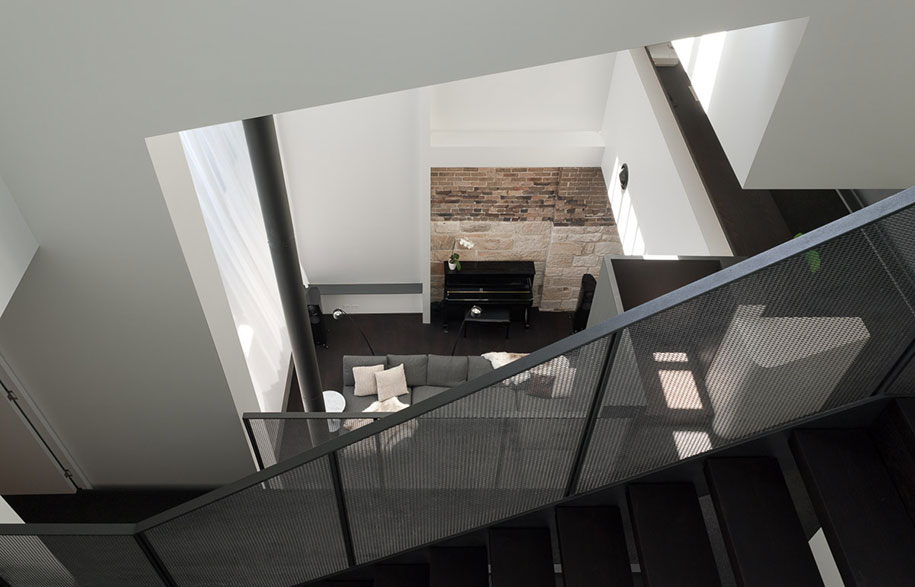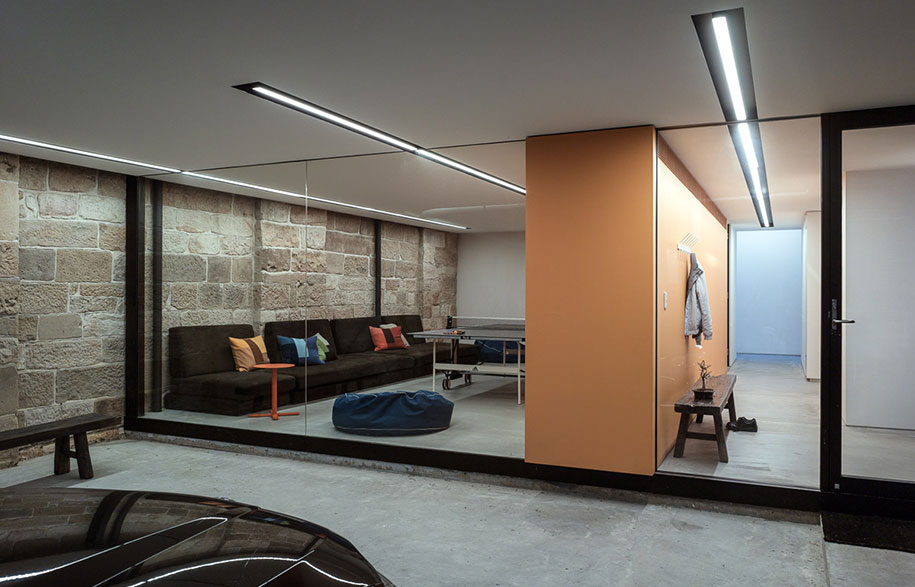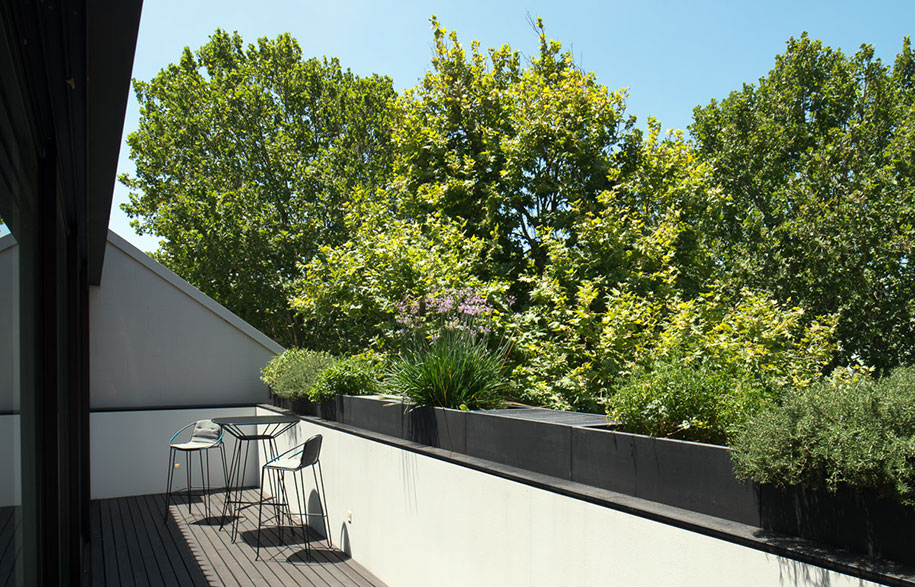 Tags: Home Architecture, House Architecture, Residential Architecture
---